Our Picks for the 8 Cars with Best Residual Value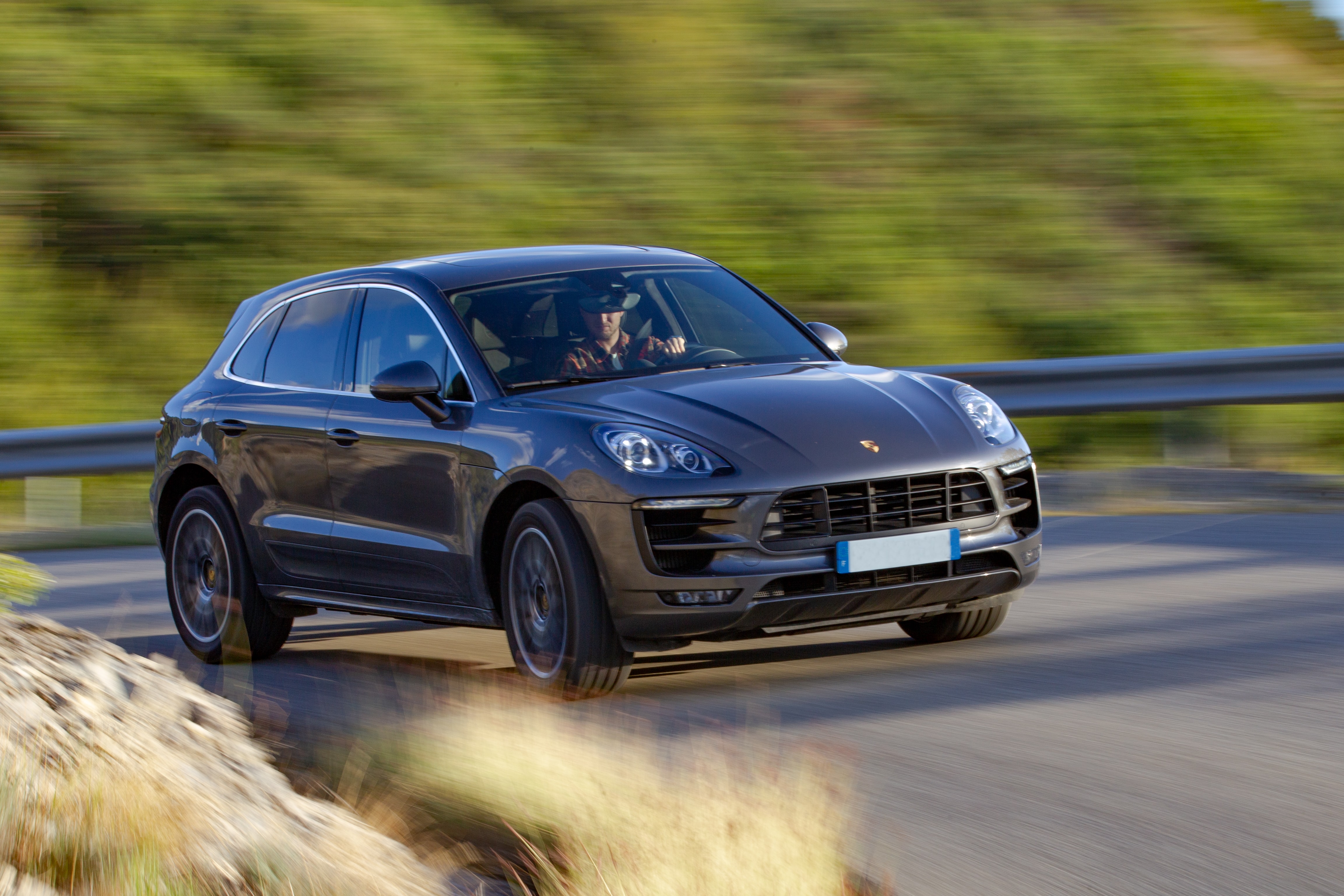 Photo by gregoire ceas on Unsplash
Buying a new car is an investment, but it's about more than just getting a fair price for a reliable and high-quality vehicle. It's more like buying stock: you purchase a car at market cost and then watch the value of that car fluctuate as it ages. And if you choose to sell or trade-in your vehicle in the future, you have to do it at the right time in order to avoid losing too much money. Unlike stocks, the value of your car is unlikely to increase and will lose as much as 60% of its value after just five years on the road.
However, some vehicles age better than others, and many cars retain more of their value simply because of how well-made or how popular they are. And buying the right new vehicle now can help you save money in the future. Each year, Kelley Blue Book compiles a list of cars with the best residual value so car shoppers can make better-informed decisions. Here are eight of our favorite cars from the 2021 list.
Subaru Impreza
Subaru as a brand took multiple places on KBB's list of cars with the best residual value this year. And the Impreza topped the charts as having the best residual value in the compact car category. Subaru Imprezas are reliable, stylish, and fun to drive, making them a super practical and popular vehicle that dealers are only too happy to accept as trade-ins at the end of your lease period.
The average vehicle only retains about 37% of its retail value after five years. For example, a car that initially cost $29,000 will be lucky to resell for $10,730 half a decade later. The Impreza, by contrast, only depreciates 43 percent after five years. That means that if you buy a 2021 Impreza for $18,795, you'll be able to make back $10,713 when you're ready to sell.
---
DOWNLOAD THE FREE APP
The CoPilot car shopping app is the smartest way to buy a car. Get a curated list of the best cars for sale in your area, as well as notifications if a similar vehicle is listed nearby at a lower price. CoPilot is the smartest way to shop for used cars. 
---
Porsche Macan
The Macan has the best resale value of any vehicle in the Luxury Sports Utility Vehicle category. You can buy one of these Porches for $52,100 this year and sell it in 2026 to the tune of $24,169.
Luxury styling blended with sport performance makes the Macan a fan favorite both among die-hard Porsche fans and more casual drivers. One of the main factors that determine how slowly or quickly a car depreciates is its popularity. And the Macan is an extremely popular vehicle, with 18,000 sales worldwide making up a third of Porsche's total volume annually.
Toyota Camry
Toyota is the residual value champion of 2021, with five places filled by the ultra-popular brand on KBB's list. And this comes as no surprise, considering that Toyota is the most popular car brand in
The United States. The iconic Camry itself has "outsold every other midsize sedan" since its debut in 1983 and continues to be a favorite among Americans from all walks of life.
The new Camry continues its legacy of efficiency, reliability, and convenience and has earned a well-deserved spot on KBB's list of cars with the best residual value of 2021. Purchased for $24,970, you can expect to sell your 5-year-old Camry for $13,599.
Tesla Model X
Techy wunderkind brand Tesla has been setting the standard for electric vehicles — indeed, cars of all kinds — since they first came onto the scene. Their super-cool design, extraordinary range, and space-age driving experience have launched them into first place as the most popular electric vehicle on the planet, with the Model 3 making roughly 395,000 sales in 2020 alone.
This year, the all-new Model X made a name for itself as the Tesla (and, more generally, the electric car) with the best residual value for 2021. A Model X depreciates 56% after five years, and a Tesla purchased now for $79,990 can be sold for $34,804 in 2026.
GMC Yukon
General Motors Truck Company gave the iconic Yukon a world-class makeover for 2021, making an already great full-sized SUV even better and more desirable among drivers. Reviewers love the expanded interior, premium digital infotainment center, and improved Active Response 4WD system. And new suspension configurations mean the 3rd row is mode accommodating to your growing passengers. As KBB says themselves, "For families looking for the biggest SUV they can find, the new Yukon easily fills the bill."
And the new overhaul has done wonders for the Yukon's residual value as well. A 2021 Yukon retails for $50,700 and resells five years later for $23,524.
---
NOT JUST FOR CAR SHOPPING
The CoPilot app isn't just for buying a car - our new CoPilot for Owning tool will help you keep track of recalls and gives you advice on which scheduled maintenance tasks are most important.
---
Jeep Wrangler 4-Door
Are you looking for off-roading thrills that won't lose their value? If so, the Jeep Wrangler is the vehicle for you. Sometimes known as the Wrangler Unlimited, this bonafide adventure vehicle is the ultimate off-roader for scaling the mountains of vehicle depreciation. With one of the best residual values out of all the cars on our list, the iconic wrangler retains 55% of its worth after five years of hard adventuring.
You can purchase a base Wrangler Unlimited now for $28,475. Then test out your new Jeep's legendary capability with some water fording, rock-hopping, and mud-puddle splashing. When you're done, trade in your Wrangler for $15,661.
Toyota Sienna
Another member of Toyota Royalty, the Sienna, has finally snatched the crown from the enduring Honda Odyssey as the Best Minivan of 2021 on KBB's list of cars with the best residual value. Better known as the "Swagger Wagon," the Toyota Sienna is another fan favorite because of its durability, reliability, convenience, and comfort. And for a family vehicle, it doesn't look half bad, either. Plus, the Sienna is designed for safety, coming complete with standard technology, including automatic emergency braking and lane-departure alerts.
You can purchase a new Sienna for $34,460, and sell it five years down the line for $15,403.
---
THE BEST USED LUXURY CARS ON THE MARKET
Buying a used or CPO luxury car is one of the smartest buys you can make - you can get a lot of car for not much money. You can pick up a three-year-old luxury car for about half of what you'd pay new. Check out this list of the best used luxury cars on the market to find the best deals. 
---
Chevrolet Corvette
It can take some serious mental gymnastics to convince yourself to purchase your first sports car. But don't hurt yourself: the Chevy Corvette is a safe investment that's bound to put a smile on your face for years to come. Corvettes are fast, exciting, and surprisingly practical as a daily drive. They can reach a top speed of 198 miles per hour, have 495 horsepower under their massive hoods, and still manage to get 27 MPG on the freeway. So if you're looking for a commuter car that you can also take to the track on weekends, allow us to recommend the Corvette.
As a bonus, Corvettes retain 49.5% of their value after five years. A new Corvette purchased for $59,900 today can be resold for $29,650 in 2026.
Get a curated list of the best used cars near you
The CoPilot car shopping app is the easiest way to buy a car. Tell us what you're looking for and we'll search the inventories of every dealership in your area to make you a personalized list of the best car listings in your area.
Only looking for newer models? CoPilot Compare is the search engine for nearly-new cars. Only see cars five years or newer with low mileage — CoPilot Compare is the best way to find off-lease, early trade-in, and CPO cars.
The best part? CoPilot is built using the same technology that dealerships use to buy and sell their inventories, so we have more info on each vehicle than competitors. CoPilot doesn't work with dealerships, so there are no sponsored posts or other shady practices — just the most info on the best cars. Check out our About Us page to see how CoPilot works.