CoPilot: AI-Assisted Car Shopping
What's the Magic of AI-Assisted Car Shopping?
Never miss out on the best car
Never overpay
Never get taken advantage of
Find Your Perfect Match
CoPilot searches every dealer, analyzes every car in detail, and ranks everything to find the most car for your money. Just swipe right when you find your match!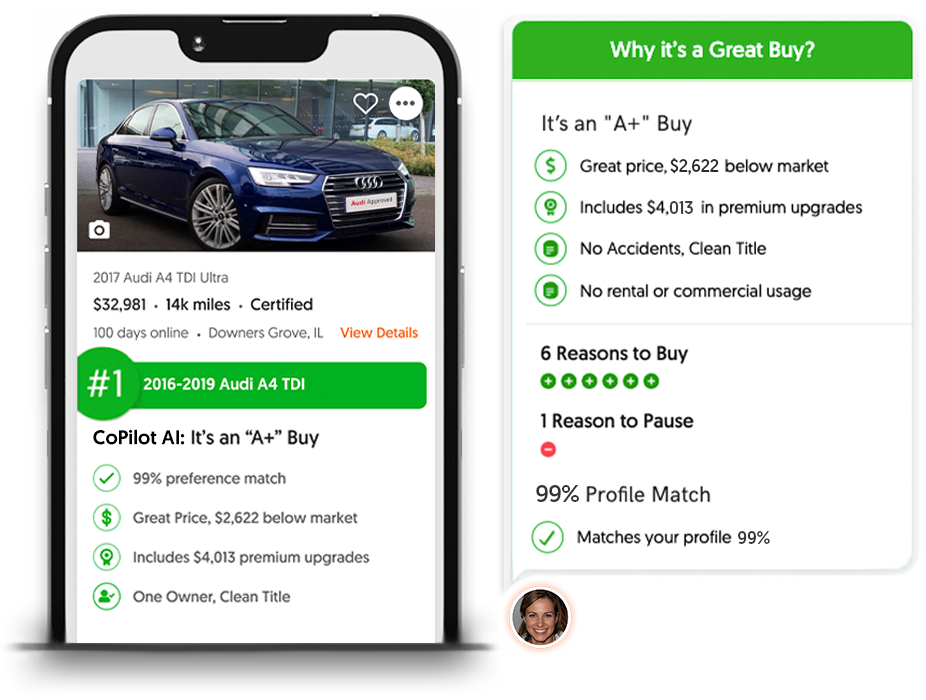 Always know more
Searches every dealer so you don't have to
Analyzes every car with data and insights you won't find anywhere else
Ranks everything so it's always easy to find the best car at the best price
Always 100% on your side. Always free.
Unlike other sites, dealers can't pay to show up in our results.
Comprehensive & Easy Search
Personalized & Curated Recommendations
All the Research and Analysis, Done for You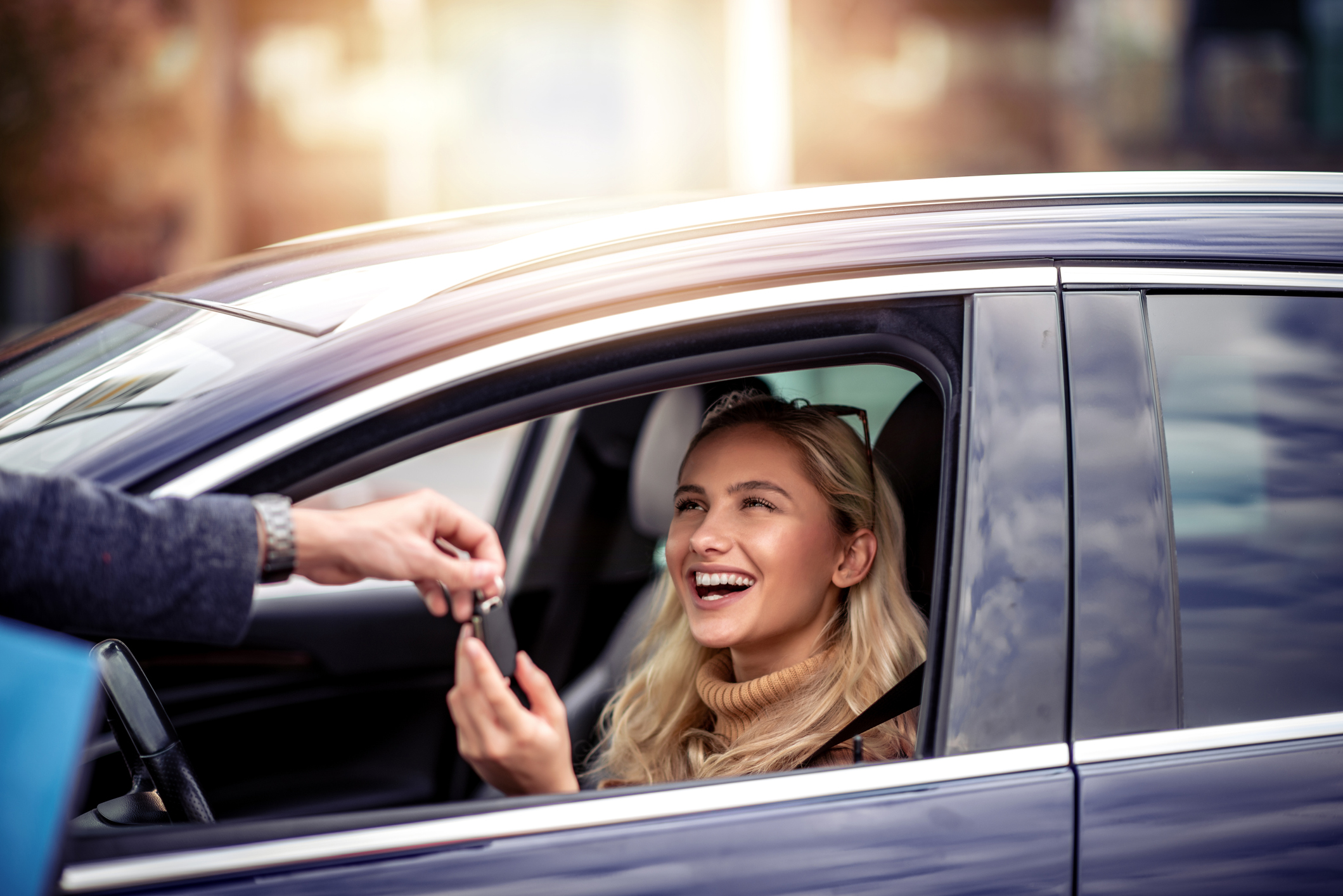 Never get taken advantage of at the dealership
Avoid tricks, traps, and scams
Save time, money, and frustration
Turn the tables on the sales person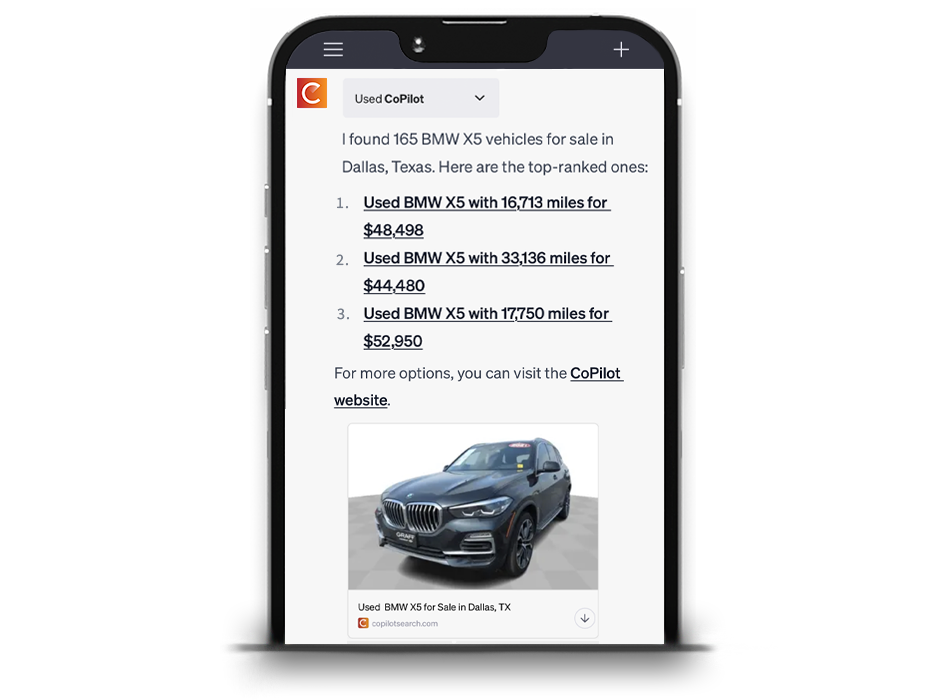 Your CoPilot Intelligent Agent brings actionable AI to your car shopping experience:
Searches every dealer

in your area to identify every car for sale matching your specific needs

AI-powered analysis & rankings

harnessing comprehensive data from across the internet in combination with proprietary CoPilot databases

CoPilot provides independent results, unlike other major car shopping sites & apps

which return results based on which dealers pay them

Two Exciting New AI Tools:

ChatGPT Plugin & Model Discovery Chat Tool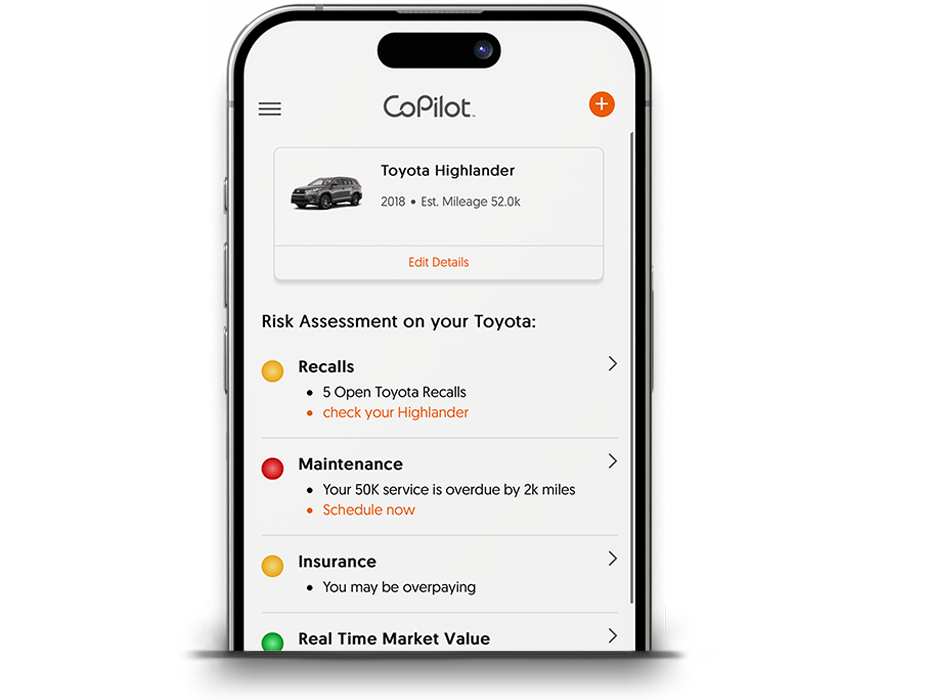 Own your car with confidence
Unlock hidden profit:

when you sell or trade in your car

Stay safe:

with alerts on reacalls & maintenance

Save money:

on loans, insurance, and warranties with exclusive offers for CoPilot members
CoPilot for Financing and Insurance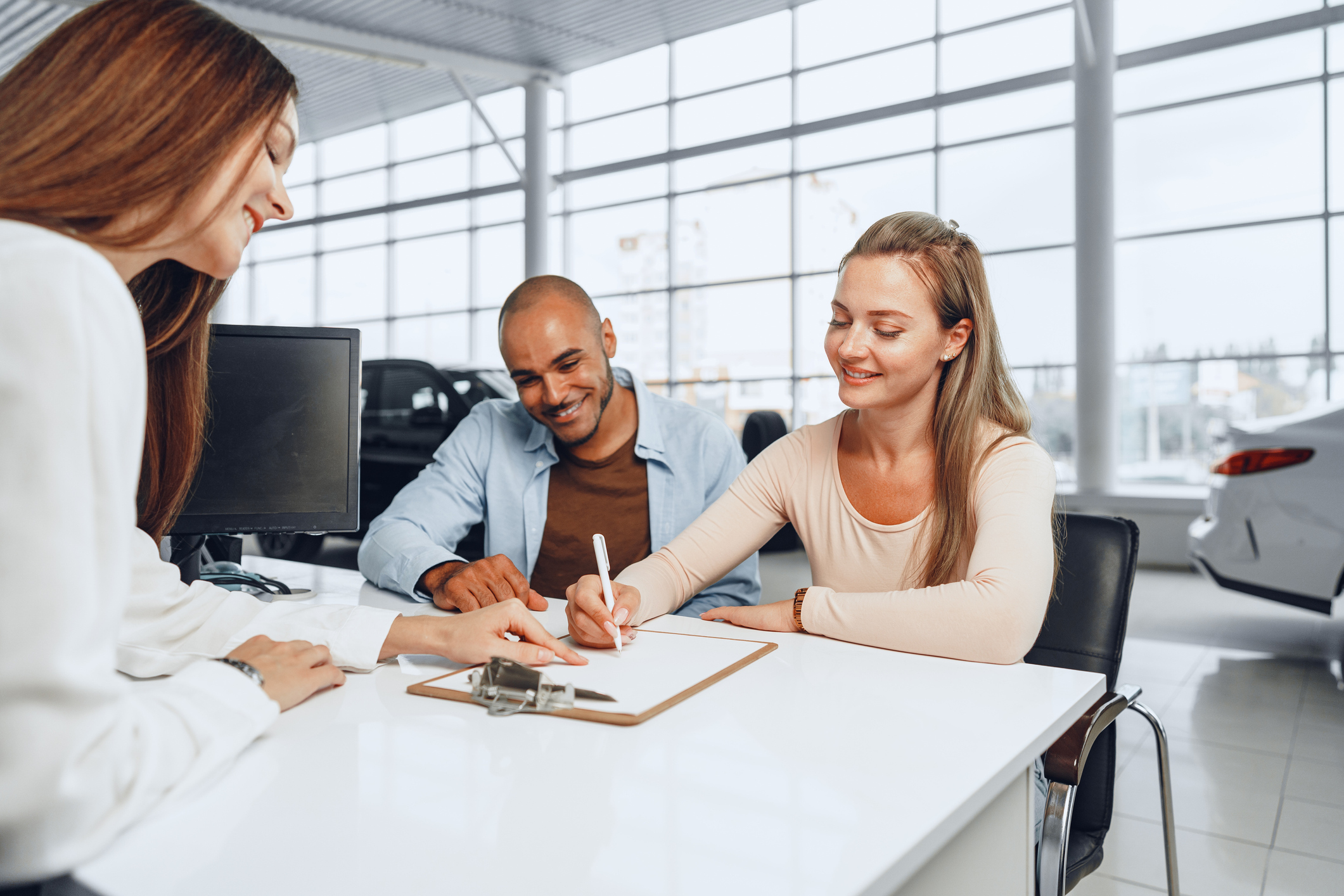 Get member-only rates on Financing & Insurance
CoPilot for

Loans

CoPilot for

Extended Warranties

CoPilot for

Insurance
Get The Free App