Our Picks for the 5 Safest Used Minivans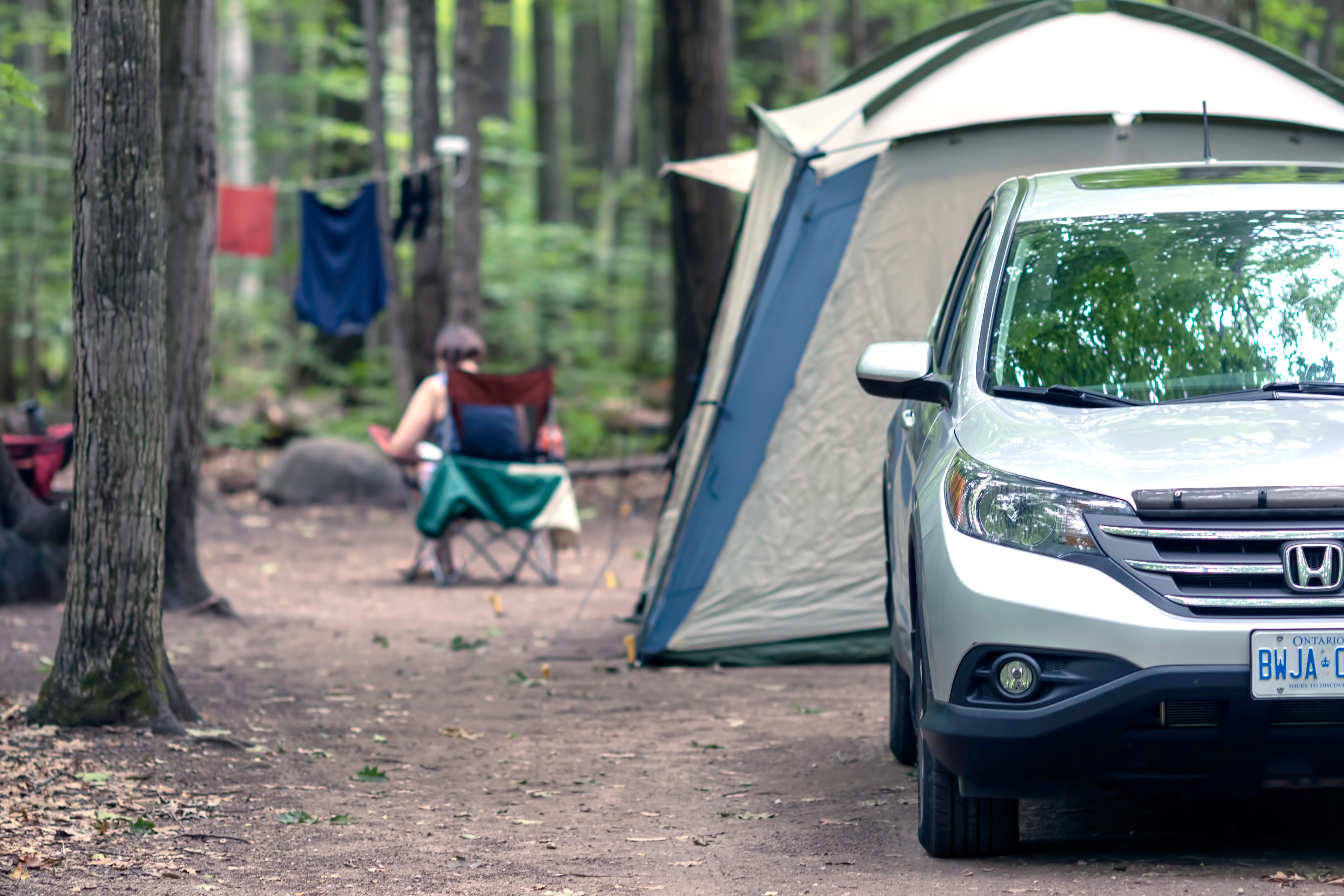 Photo by Paul Chambers on Unsplash
Minivans are not the sportiest-looking vehicle on the market, but that's not the point: minivans are supposed to haul people around comfortably and safely. Our picks for the five safest used minivans are based on the National Highway Traffic Safety Administration (NHTSA) and the Insurance Institute for Highway Safety (IIHS), among other factors.
Whether it's your family, your kid's soccer team, a passenger with a disability, or everyone who needs a ride home from your work party, you won't find a more versatile vehicle for these types of situations. It's also important to remember, these minivans may look a little dual on the outside, but they have power under the hood and tons of technology to match.
2019 Chrysler Pacifica
The IIHS gave the 2019 Dodge Grand Caravan its Top Safety Pick, with a Good rating in five tests and an Acceptable rating in the front passenger small overlap test for a best overall rating of Good (the highest score from IIHS). NHTSA gave it a five out of five stars, only scoring a less than perfect in the rollover test - four out of five stars.
The Chrysler Pacifica minivan has the lowest price tag of all minivans in its class for the base model, but the price tag starts to soar from there. Outside of the standard review camera, if you want some of the more advanced safety features, you will have to fork over the extra money.
Cars.com says they named the Pacifica the best of 2017 when it debuted, and they believe that it is still one of the best safest used minivan choices for families. Add that in with all of the great entertainment and infotainment options and a 287 horsepower, 3.6-liter engine, and you have a killer combo of fun, power, and safety.
---
PICK THE RIGHT USED YEAR MODEL
When it comes to buying a used car, you want to find the perfect intersection of savings and reliability. See how much you can save buying nearly new vs. new with CoPilot Compare. 
---
2018 Honda Odyssey
When the 2018 Honda Odyssey was redesigned, it received 2018 Best Minivan for Families and 2018 Best Minivan for its Money awards. IIHS gave the Odyssey a top rating of Good in all six tests performed, and they named it a Top Safety Pick. NHTSA gave the minivan a five out of five stars for all of the tests they performed except for one; they gave the Odyssey a four out of five stars in rollover tests.
Like many vehicles on the market in 2018, the Odyssey only comes with a standard rearview camera when it comes to advanced safety features. But you move up quickly when you move up one trim past the base model. Here you will get the Honda Sensing Suite that includes Road Departure Warning, Adaptive Cruise Control, Automatic Emergency Braking, and more.
Compared to its competitors, this minivan has great visibility adding to its safety. You can also fit three safety seats in the second-row easily. The third-row can be folded down easily for more cargo or folded up for passengers 6-7-8. You will also find plenty of entertainment technology for everyone sitting behind the front-row.
2019 Kia Sedona
The 2019 Kia Sedona scored four out of five stars in the NHTSA rollover test. From there, the minivan went on to score 5 out of 5 stars in all other NHTSA tests. IIHS gave the Sedona a Top Safety Pick receiving a Good rating in all five of their test. 
Although earning all those accommodations, the Kia Sedona does fail in one spot. Like many other minivans in this class, the only advanced safety feature that comes standard is the rearview camera. As you move up in trim packages in price, other advanced features become available like Rear Cross Traffic Alert, Blind Spot Monitor, and Adaptive Cruise Control.
With a refreshed interior, seven-inch touch screen, Android Auto, and Apple CarPlay standard, you can enjoy the feeling that all of your passengers will not only be safe but also entertained. It seats up to eight passengers and, with 276 horsepower, you should have no problem getting around town.
---
BE CERTAIN YOU'RE GETTING THE BEST DEAL
CoPilot searches your area and lets you know if there's a better deal on a similar vehicle nearby, so you're always certain you got the best deal possible. The CoPilot app is the smartest way to buy a car. 
---
2018 Toyota Sienna
The 2018 Toyota Sienna came with more standard safety features than any other minivan on the market, making it one of the safest minivans in base trim. The Toyota Safety Sense P is a standard safety suite that includes adaptive cruise control, lane departure warning, forward collision warning, and pedestrian detection. If you leaped up from the base models, you would start to receive other features like the Rear-Cross Traffic Alert and Blind Sport Monitoring.
The Sienna received four out of five stars from NHTSA in the frontal crash and rollover tests and five out of five stars in all side crash tests. Overall, NHTSA ended up giving the Sienna five stars altogether. IIHS gave the minivan an Acceptable score in some places, with Good being the highest possible rating. 
It's nice to know that this minivan comes with a front-wheel-drive or all-wheel-drive option. All-wheel-drive is nice to have when you have 296 horsepower under the hood. The Sienna also has plenty of room for 7-to-8 passengers and more cargo room than some of the other vehicles in its class.
2018 Dodge Grand Caravan
The Dodge Grand Caravan comes in on the bottom of our list only because it gets mixed ratings. IIHS gave the Grand Caravan its highest rating of Good in four out of five crash tests, but the minivan rated poor in the rollover test. NHTSA gave the Caravan four out of five stars in its front and rollover test.
Although the test scores were overall pretty good except in the rollover portion, the reason why the 2018 Caravan gets stuck in the number five slot is that it only offers a standard rearview camera safety option. Available advanced safety options are a little less than the rest in this pack.
We like the Caravans because they're priced to sell and have a good history of lasting a long time. But if safety is your number one priority, then maybe one of the other options would be a better choice.
---
KNOW THE WARNING SIGNS
Wondering what to look out for when buying a used car? With such a large purchase, it pays to be a cautious shopper. Check out this list of red flags to look out for when buying a used car. 
---
Last Words
That's our picks for the five safest used minivans. If you want to know if your vehicle still has an excellent safety rating after being driven by someone else, look up its CarFax report. There you will be told if the minivan's airbags were ever deployed or replaced. 
Get a curated list of the best used cars near you
The CoPilot car shopping app is the easiest way to buy a car. Tell us what you're looking for and we'll search the inventories of every dealership in your area to make you a personalized list of the best car listings in your area.
Only looking for newer models? CoPilot Compare is the search engine for nearly-new cars. Only see cars five years or newer with low mileage — CoPilot Compare is the best way to find off-lease, early trade-in, and CPO cars.
The best part? CoPilot is built using the same technology that dealerships use to buy and sell their inventories, so we have more info on each vehicle than competitors. CoPilot doesn't work with dealerships, so there are no sponsored posts or other shady practices — just the most info on the best cars. Check out our About Us page to see how CoPilot works.