The 7 Best Cars for Realtors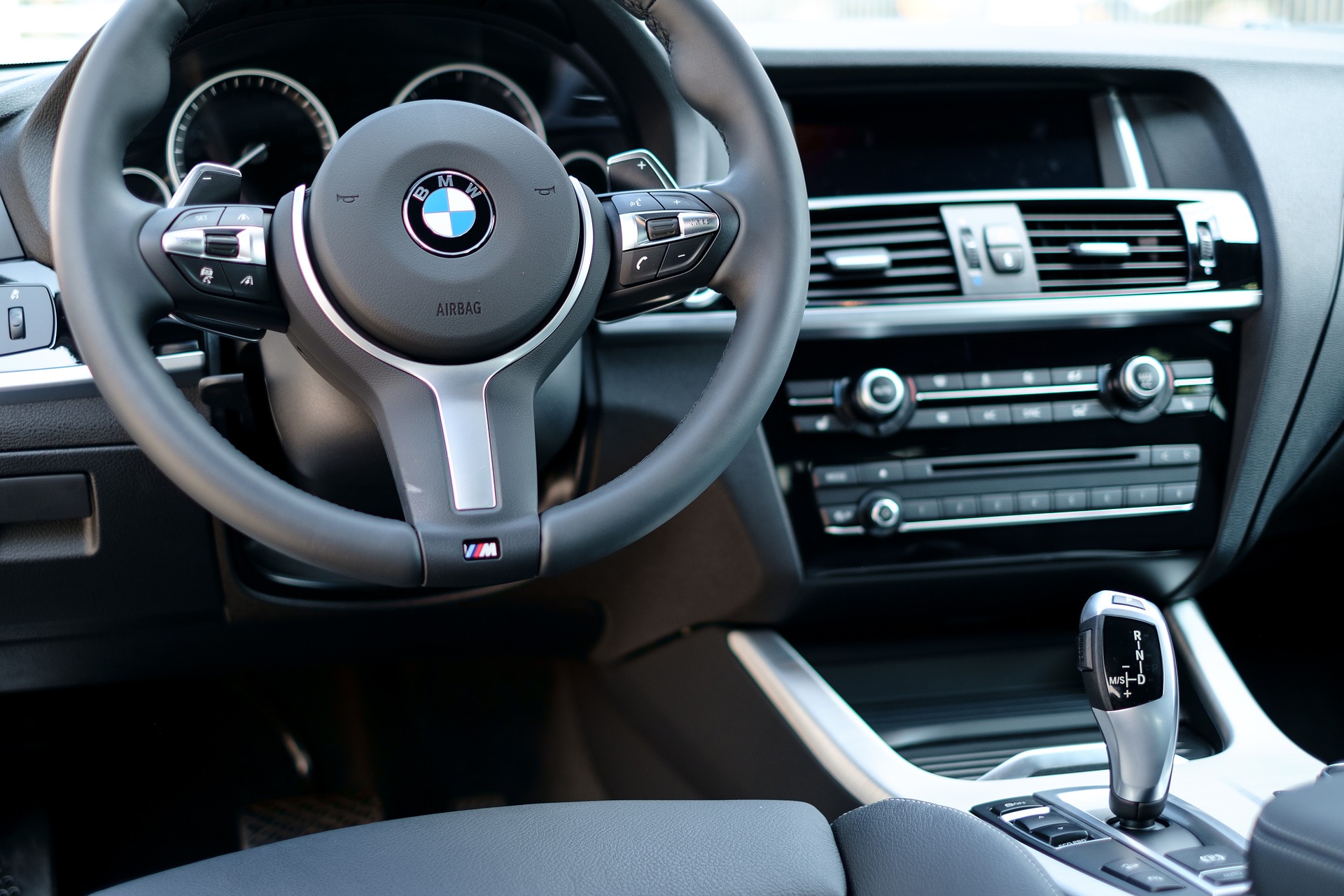 Image by Dariusz Sankowski from Pixabay
There are a lot of plates you need to keep spinning if you're going to be successful as a real estate agent. For starters, you need to have a great memory for property details, be able to negotiate for both the needs of the seller AND the buyer, and juggle a number of very different listings at any given time, all while remaining approachable, professional, and trustworthy. There's already so much to think about: who knew one of those things had to be your car?
Part workhorse, part marketing device, part personal statement, the vehicle you choose as a realtor can be a surprisingly impactful implement in your tool kit. The right car will get you to the most far-out properties on your list, and has the power to inspire even your hardest-to-please clients.
What you drive matters. But don't feel like this is a decision you need to make all on your own. We at CoPilot have your back - this time with a list of the 7 best cars for realtors. Let's dive in.
What Should a Realtor Look for in a Car?
The ideal car for you depends on a number of different factors related to the particulars of your job. Here are some questions to ask yourself that will help determine the best cars for realtors with needs like yours.
Who are your clients? You never want to alienate a client by driving a car that costs more than the house you're about to sell them. But nor do you want your vehicle to be so shabby that it hides your success.
Think about buying a vehicle that will be relatable to the client demographic you currently serve. 2. What kind of properties are you showing? Think about who all is going to be coming with you for a tour (assuming they're riding with you.) If your portfolio is heavily weighted towards studios, one-bedrooms, or tiny houses, a car on the smaller side is fine.
But if your client's whole family is coming with you to check out the third 5-bedroom ranch-style house on 2.5 acres, make sure you get a vehicle that has room for everybody. 3. Where are you? Think about whether your listings are just a couple concrete blocks apart, or if you're going to be navigating a rough dirt-road to get there.
Or, if seasonal precipitation like rain or snow could pose a potential obstacle. The best cars for realtors are the ones that get you and your client where you need to go.
---
OTHER CAR SHOPPING APPS ARE OUTDATED
You won't realize how outdated other car searching apps are until you try the CoPilot car shopping app. CoPilot does the hard work for you by searching all of the listings in your area and intelligently creating a personalized list of the best buys in the area that match what you're looking for.
---
Best Cars for Realtors
2021 Honda Accord
This Honda is affordable, comfortable, reliable, efficient, etc., etc. Imagine you found a property for your client that ticked every single box on their list: that's the Honda Accord for you.
As practical as it is luxurious, you'd be hard pressed to find something as versatile as this vehicle. The sophisticated styling screams "success," and the roomy interior and easy-to-use infotainment center will keep your clients comfy on rides between listings.
And it won't cost you an arm and a leg! Car and Driver recommends the Sport trim, which you can purchase for $28,425 MSRP.
2019 Ford Explorer
Car and Driver said one downside of the Explorer is that it's "not too exciting to drive on twisty roads," which might actually be a good thing if you're transporting a family of 5 to their next home.
The safety and comfort of your clients should be a top priority for realtors, and this Ford guarantees both, with easy-entry mid row seating and available state-of-the-art safety features.
And if you regularly tour dirt roads or navigate through snow, you can purchase the 4x4 model starting at around $32,365.
2020 Tesla Model X
Do you need to impress your clients with a car that's basically a spaceship, but also saves you thousands in gas? Go for the Model X.
Long drives between spaced-out properties will take only moments with this car's futuristic interior and techy infotainment system, and the nose-to-tail windshield offers your client an amazing view of their new route home as you drive.
We do think that this car is best for realtors with a well-to-do client base, as the Tesla Model X will set you back at minimum $81,190.
---
THE BEST USED LUXURY CARS ON THE MARKET
Buying a used or CPO luxury car is one of the smartest buys you can make - you can get a lot of car for not much money. You can pick up a three-year-old luxury car for about half of what you'd pay new. Check out this list of the best used luxury cars on the market to find the best deals. 
---
2019 Volkswagen Golf
The Golf is a fan favorite of car reviewers everywhere, and a wonderful vehicle for practical urban realtors. A compact silhouette makes parking in densely populated neighborhoods a breeze, but the boxy interior and surprisingly roomy back seat still allows you to accommodate taller clientele.
And you don't have to worry about gassing up in the middle of a tour-heavy day, as the Golf gets around 37 highway MPG (on a bad day!) You can pick up your Golf tomorrow for $22,740.
2021 BMW M3
If your client base is made up of mostly well-off thrill seekers, you will find the fastest way into their hearts is with the M3. There's nothing like a little adrenaline rush to make a home tour just a tad more exciting (especially if you let the client take the wheel! Just remember, you're selling them real estate, not the car.)
And this luxury sports car is committed to getting you and your client from property to property in one piece, and comes standard with such safety features as blind-spot monitoring and lane-departure warning. The base model M3 price tag reads $70,895.
2018 Toyota Sienna
Also known as the "swagger wagon," this practical family car lets you carry Mr and Mrs Smith, their three kids, grandma, and even the family dog to their next dream home AND allows you to maintain an air of professional sophistication.
5 USB ports spread across the three rows of seats means no one will be forced to go without their phone on longer tour days, and an optional Wi-Fi hotspot will have your clients thinking you're a hero – especially if your properties are out in more rural areas.
Speaking of which, dirt roads are not an issue in the Sienna, which has 6.6 inches of ground clearance, and optional AWD in 5 of the trims. Base models sell used for around $20,722.
---
IS GAP INSURANCE WORTH IT?
Gap insurance can prevent you from making payments on an already-totalled car, but is gap insurance worth it? We break down what gap insurance is, if it's worth it, and more - simply and with plenty of examples. 
---
2021 Audi Q7
Imagine you're taking a couple of wealthy socialites to tour their third mountain vacation home. If you've got the funds, the Q7 is the ideal vehicle to do it in.
The Q7 is unmistakably luxurious, with beautiful, modern interior design and exquisite comfort. And the standard all-wheel drive makes it very capable on rough roads and unpredictable weather. The base model starts at $56,045.
Get a Curated List of the Best Used Cars Near You
The CoPilot car shopping app is the easiest way to buy a car. Tell us what you're looking for and we'll search the inventories of every dealership in your area to make you a personalized list of the best car listings in your area.
Only looking for newer models? CoPilot Compare is the search engine for nearly-new cars. Only see cars five years or newer with low mileage — CoPilot Compare is the best way to find off-lease, early trade-in, and CPO cars.
The best part? CoPilot is built using the same technology that dealerships use to buy and sell their inventories, so we have more info on each vehicle than competitors. CoPilot doesn't work with dealerships, so there are no sponsored posts or other shady practices — just the most info on the best cars. Check out our About Us page to see how CoPilot works.