The 8 best used car dealerships in Wilmington, NC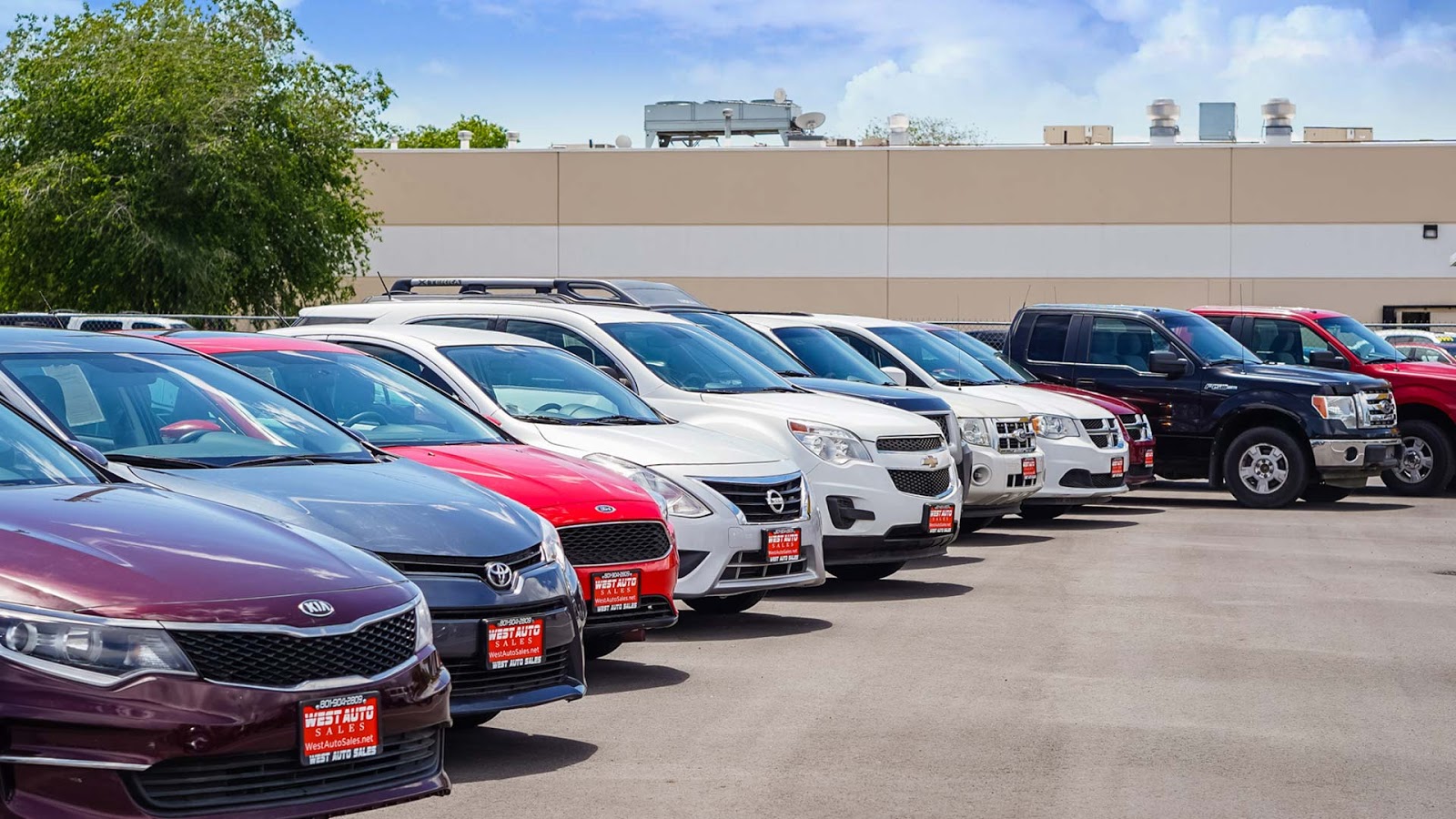 Purchasing a used car takes a leap of faith that can lead to unnecessary hassle and stress for buyers. Choosing the right dealership - one that offers certified car backgrounds, mechanics, warranties, and other advantages is almost always the best and safest way to buy a used car. We've dug through reviews, testimonials, and ratings on a variety of sites to find the best used car dealerships in Wilmington, NC.
---
DOWNLOAD THE APP
The CoPilot app is the smartest way to buy a car. Search all listings in your area, get notified about deals, new listings, and price drops, or chat with one of our copilots for some hands-on advice.
---
1. Auto Wholesale of Wilmington
Address: 6003 Market St, Wilmington, NC 28405
Phone number: (910) 792-6100
Specialty: Used cars
Website: http://www.autowholesalenc.com
A well-known Wilmington dealership, Auto Wholesale of Wilmington carefully picks their inventory with customer satisfaction in mind. A certified dealer with a five star rating from 591 reviews on DealerRater, the company is a four time winner of Encore Magazine's "Best Place to Buy a Used Car." This reputation aligns with Auto Wholesale's commitment to a positive buying experience. Instead of going through various company departments during the sale, customers are personally assisted from test drive to delivery to ensure seamless communication and clarity. Wanna take a look for yourself? See an aerial flyby of the dealership - maybe you'll see the perfect car from the air!
2. Matthews Motors
Address: 5723 Market St, Wilmington, NC 28405
Phone number: (910) 294-5885
Specialty: Great trade-in appraisals
Website: https://www.matthewsmotorswilmington.com/matthews-motors-difference
Matthews Motors opened their Wilmington branch in Wilmington in 2017, but the family-owned business has been operating in North Carolina since 1994. They establish customer loyalty through their Lifetime Powertrain Warranties and extended service contracts, with a dedicated service center buyers can utilize over the years. Matthews Motors offers trade-in services and an efficient appraisal process that keeps for 30 days. Outside of the business, the company is dedicated to giving back to North Carolina organizations in need, with extensive charity involvement!
3. Bruce Cavenaugh's Automart
Address: 6321 Market St, Wilmington, NC 28405
Phone number: (910) 399-3480
Specialty: Financing for low/bad credit scores
Website: https://www.brucecavenaugh.com
Bruce Cavenaugh's Automart is a one-stop shop for buying a car, selling a car, or having your vehicles serviced. Their website offers a "Vehicle Locator" feature where customers who don't see what they're looking for in current inventory can enter the details of the car they want and the dealership will work to find it for them. Additionally, the company works to accommodate all credit issues for successful purchase.
---
BUY A CAR THAT KEEPS ITS VALUE
Some vehicles can lose 10-15% of their value just by being driven off the lot. Here are the fastest-depreciating cars to avoid.
---
4. Seasell Auto
Address: 209 Old Eastwood Rd, Wilmington, NC 28403
Phone number: (910) 399-2995
Specialty: Great online sales process
Website: http://usedcars.seasellauto.com/web/inventory/preowned
Seasell Auto combats the hassles and pressures of car buying by selling exclusively online and by appointment. For those looking to sell their vehicle, the dealership will appraise the car for free with the option of trading in or just selling. Seasell Auto maintains their inventory number at a level that allows the dealership to hand-pick every car while offering a wide variety. The business's motto and goal is, "A Lot of Car for the Money."
5. Go Automotive
Address: 6401 Carolina Beach Rd, Wilmington, NC 28412
Phone number: (910) 399-8068
Specialty: Consignment
Website: https://www.goautomotive.com
Go Automotive started business in Wilmington in 2012 and has built a solid reputation based on loyal customers and quality customer service, earning "Top Rated Dealer" certifications from CarGurus in 2018 and 2019. For car owners looking to sell, Go Automotive offers the option to consign your vehicle.
6. Pleasant Motor Company
Address: 6245 Market St, Wilmington, NC 28405
Phone number: (910) 350-0210
Specialty: Finding cars not currently on their lot
Website: https://www.pleasantmotorcompany.com
Family owned and operated since 2003, Pleasant Motor Company is committed to making sure customers get the vehicle they want. If it's not on their current lot, the dealership offers a Vehicle Request feature on its website and they will work to find the model for you.
---
THE BEST USED MINIVANS ON THE MARKET
If you're needing to haul a lot of people and stuff around, the minivan is hard to beat. We've looked at price, reliability, features, and more and put together a list of the 8 best used minivans on the market today.
---
7. Patterson Auto Sales
Address: 7235 Market St, Wilmington, NC 28411
Phone number: (910) 392-3576
Specialty: Extended warranties & vehicle history reports
Website: https://patterson-autosales.com
Patterson Auto Sales set up shop in the heart of Wilmington in 1999 and has not wavered in their commitment to a positive reputation based honesty and reliability, and were most recently recognized as a "Top Rated Dealer of 2020" by CarGurus. Patterson's "high quality- low cost" vehicles span a wide variety of both make and model, each with their own Carfax history reports. All purchases come with a 30 day/ 1000 mile warranty with the option to purchase extended warranties.
8. CarFellas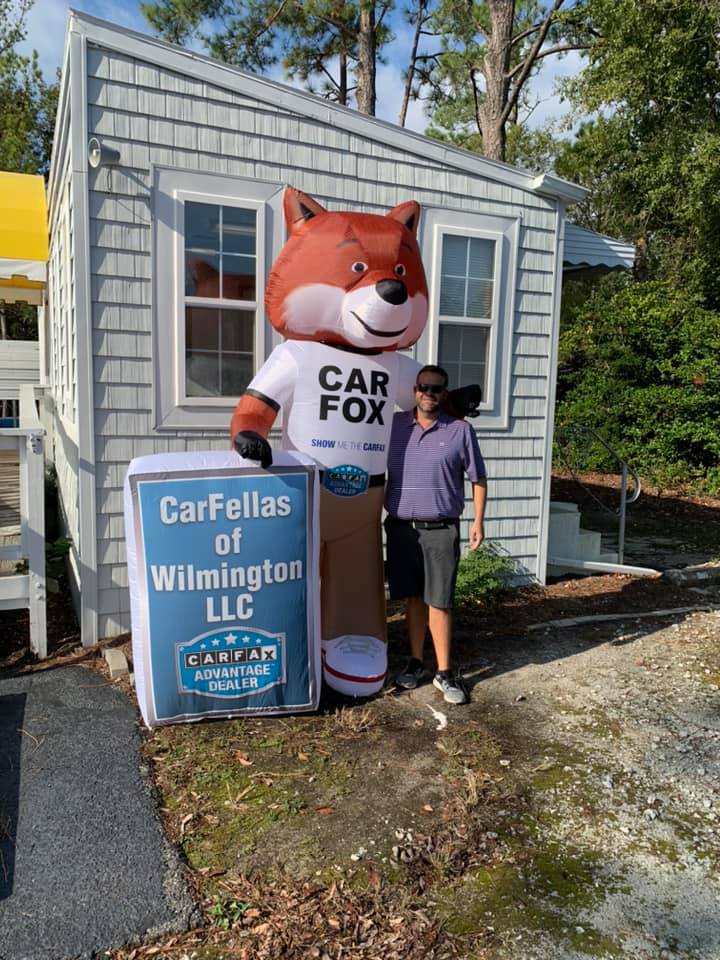 Address: 6735 Market St, Wilmington, NC 28405
Phone number: (910) 832-9270
Specialty: Certified Pre-Owned vehicles
Website: https://www.carfellas.com
CarFellas is a local pre-owned dealership serving the Wilmington, Wrightsboro, and Leland communities. The dealership carries a variety of vehicle body styles including SUVs, sedans and trucks. CarFellas is dedicated to providing quality at the right price, with most vehicles ranging from $10k to $20k. Their financing specialists' experience with a wide array of financial institutions allows customers to procure financing no matter their credit situation. Finally, CarFellas is committed to providing a pressure-free buying experience for all.
The easiest way to find cars in your area
For the easiest way to find cars in your area, check out the CoPilot app. We search all of the dealerships in your area for the best deals & give you curated lists of vehicles that match your preferences. With a 4.7 star rating on the Apple Store, we hope you'll like it as much as our other users!

The best part? CoPilot doesn't work with dealerships at all, so we're not under any pressure to 'highlight' or prioritize listings in order to make money - in fact, we don't make a penny when a car is sold, and never will. This means we can always give you the most accurate information on listings in your area. Check out our About Us page for more info.