The 6 Best Car Detail Shops in Indianapolis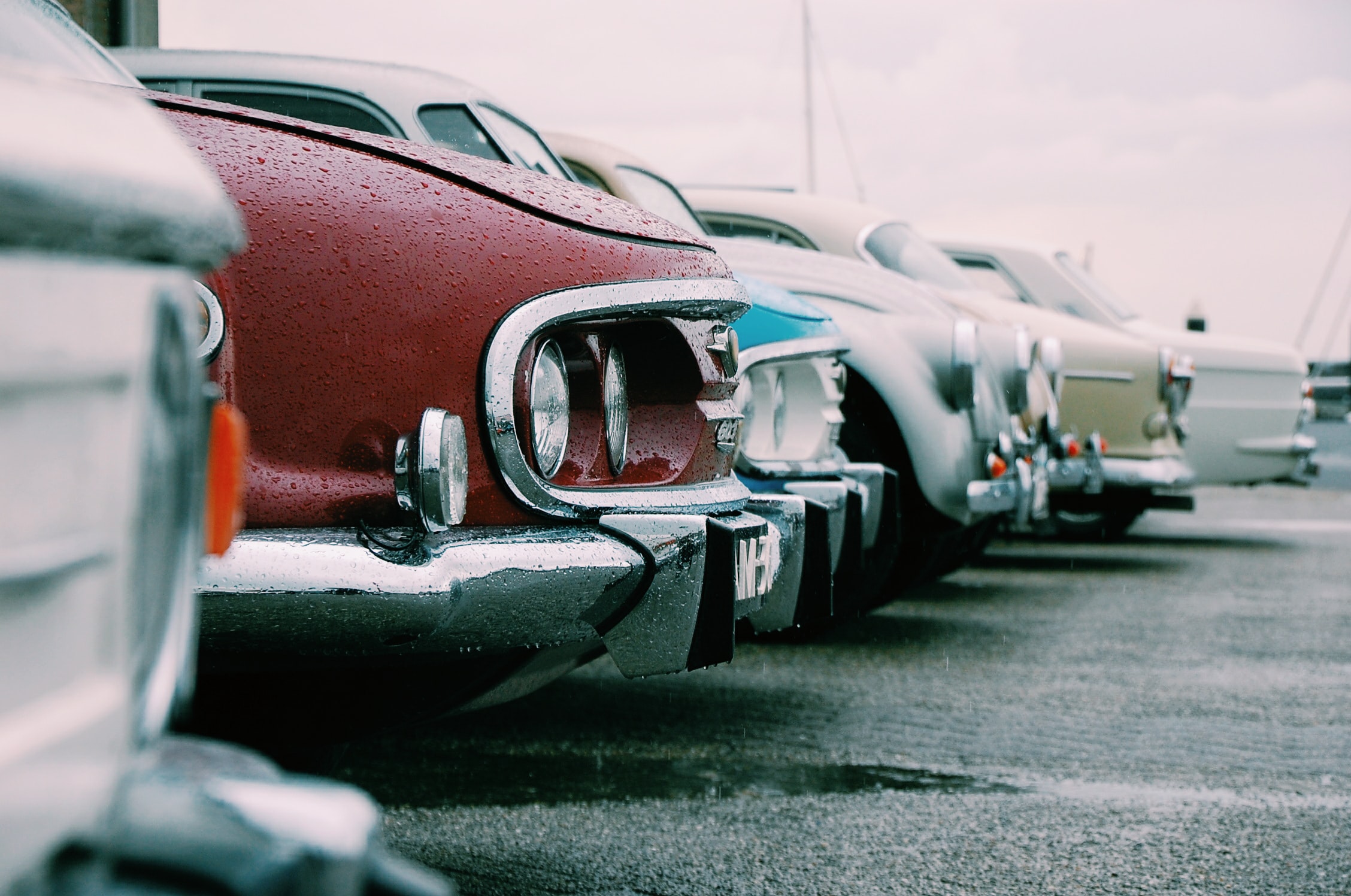 Photo by Carlo D'Agnolo on Unsplash
The best car detail shops in Indianapolis deliver premium service to ensure their customers' vehicles shine like new. Whether you want your ride detailed on the inside, outside, or both, we have just the shops you need to bring out the best in your vehicle.
All-N-1 is a professional vehicle detailing shop that offers precision detail packages, reconditioning, paint repair, and body repair at rates you can afford. What's more, you can choose from three detailing packages to ensure that your ride gets exactly the treatment it needs to look its best. 
Stage 1 Package
Hand dry with quick detailer
Hand wash (no brushes)
Vacuum passenger area
Dust interior plastics
Clean wheel faces
Wipe door jambs
Clean glass
Dress tires
And more
Stage 2 Package
Vacuum passenger-cargo-trunk areas
Degrease and clean door jambs
Clean barrels and wheel wells
Wax applied to all paintwork
Hand wash (no brushes)
Clean interior plastics
Shampoo floor mats
Complete hand dry
Clean wheel face
Clean glass
And more
Stage 3 Package
6- to 12-month sealant applied to all paintwork
Vacuum passenger-cargo-trunk areas
Shampoo all upholstery and carpet
Degrease and clean door jambs
Degrease and dress engine bay
Gloss enhancement polishing
Clean wheel faces-barrels
Hand wash (no brushes)
Clean interior plastics
Wheel wells
Clean glass
And more
Hand dry
Looking for additional services that you can't find at all detail shops? All-N-1 is your source for:
2-, 5-, and 7-year paint protection
Exterior reconditioning
Interior reconditioning
Headlight restoration
Ozonation service
Glass protectant
Engine detailing
Paint correction
Trim protection
Trim protection
Paint touch-up
The owner, Robin, has more than 20 years of professional automotive experience. All-N-1 is known for its exceptional customer service, so stop by if you're ready to breathe new life into your vehicle through this shop's comprehensive detailing services.
---
 HOW OFTEN SHOULD YOU REPLACE YOUR BRAKES?
Unless you're a mechanic or super-dedicated car enthusiast, you might not know much about the brakes on your car. How long do they typically last?​ How often should you replace your brakes​? We've got answers
---
Brown's Auto Cosmetics of Indianapolis is a professional car detailing business that delivers top-quality detailing. Not only that, but you can bring your ride into them for painting services, too. And these services are all at affordable rates. 
At Brown's Auto Cosmetics, you can take advantage of convenient pickup and delivery services. Need your vehicle detailed in a hurry. Brown's offers same-day delivery, as well. With this kind of convenience, you can look forward to reliable detailing when you need it the most.
Customers who do business with Brown's Auto Cosmetics consistently praise the company for its efficient customer service and its use of top-quality products. What's more, the specialists at Brown's consistently meet deadlines, so you can trust that your vehicle will be ready when they say.
Since 2003, Clean Sensation Auto Detail has proudly served Indianapolis and the surrounding areas. Customers know that they can trust the experts at one of the best car detail shops in Indianapolis to provide reliable, quality service with each and every visit.
When you come to Clean Sensation Auto Detail for your car detailing needs, you'll find a wide range of services to ensure your ride looks its best at all times. From professional high-speed buffing to odor elimination, you get comprehensive cleaning and detailing that earns Clean Sensation a spot among the best.
Darrings Detail is a professional car detailing service in Indianapolis that is passionate about detailing vehicles. Not only do the experts here provide top-quality service, but they do so at rates that are affordable for everyone. Below are some of the services you can expect when you visit Darrings Detail.
Paintless dent removal
Headlight restoration
Paint protection film
9H ceramic coating
Window tinting
Auto detailing
Owner Roderick is dedicated to providing the best customer service possible and has been doing so for over 35 years. So feel free to call or stop by for all of your automotive detailing needs. 
With a highly talented and experienced staff, Darrings Detail is equipped with the best people, tools, and technology to ensure that they complete their work quickly and efficiently.
---
OTHER CAR SHOPPING APPS ARE OUTDATED
You won't realize how outdated other car searching apps are until you try the CoPilot car shopping app. CoPilot does the hard work for you by searching all of the listings in your area and intelligently creating a personalized list of the best buys in the area that match what you're looking for.
---
K-Love's Auto Detailing of Indianapolis is a professional automotive detailing company that prides itself on delivering high-quality cleaning and detailing at affordable rates. One of the standout features of this business is its convenient pick-up-and-drop-off service. 
As such, you can call on K-Love's Auto Detailing to come and get your vehicle at your home or place of business. They will take care of the rest and return your newly detailed vehicle to you when finished. Are you a business owner with a fleet of vehicles under your care?
K-Love's Auto Detailing is happy to detail and clean every vehicle on your fleet. What's more, K-Love's will come to your business to clean your vehicles! As a business owner, you're likely already busy enough with your own responsibilities. So why not hire K-Love's Auto Detailing to handle your business vehicles' auto care needs?
While K-Love's is relatively new, the five years that they've been in operation have proven to be very successful. Customers appreciate the company's attention to detail and fast, responsive service. If you're in need of quality auto care that you can trust, you'll definitely want to check out K-Love's Auto Detailing. 
---
DOWNLOAD THE FREE APP
The CoPilot car shopping app is the smartest way to buy a car. Get a curated list of the best cars for sale in your area, as well as notifications if a similar vehicle is listed nearby at a lower price. CoPilot is the smartest way to shop for used cars. 
---
Jimmy Buff-It's Auto Detailing employs skilled, knowledgeable staff members that are dedicated to providing exceptional automotive care. What separates this car detail shop from many others is its simple but impressive guarantee: If you're not happy, they keep cleaning. 
When you visit Jimmy Buff-It's Auto Detailing, you'll find the services you need to ensure that your ride stays looking like new. The pros here rely on good old-fashioned hand washing. In doing so, you don't have to worry about the scratches and scuffs left behind by automatic car washes. 
Jimmy Buff-It's Auto Detailing is very well-priced, allowing more customers to get their vehicle cleaned without breaking the bank. Simply call to schedule an appointment. When you arrive, the team at Jimmy Buff-It's Auto Detailing will have your vehicle ready in about an hour.
Get a curated list of the best used cars near you
The CoPilot car shopping app is the easiest way to buy a car. Tell us what you're looking for and we'll search the inventories of every dealership in your area to make you a personalized list of the best car listings in your area.
Only looking for newer models? CoPilot Compare is the search engine for nearly-new cars. Only see cars five years or newer with low mileage — CoPilot Compare is the best way to find off-lease, early trade-in, and CPO cars.
The best part? CoPilot is built using the same technology that dealerships use to buy and sell their inventories, so we have more info on each vehicle than competitors. CoPilot doesn't work with dealerships, so there are no sponsored posts or other shady practices — just the most info on the best cars. Check out our About Us page to see how CoPilot works.