The 10 Best Car Photographers in Austin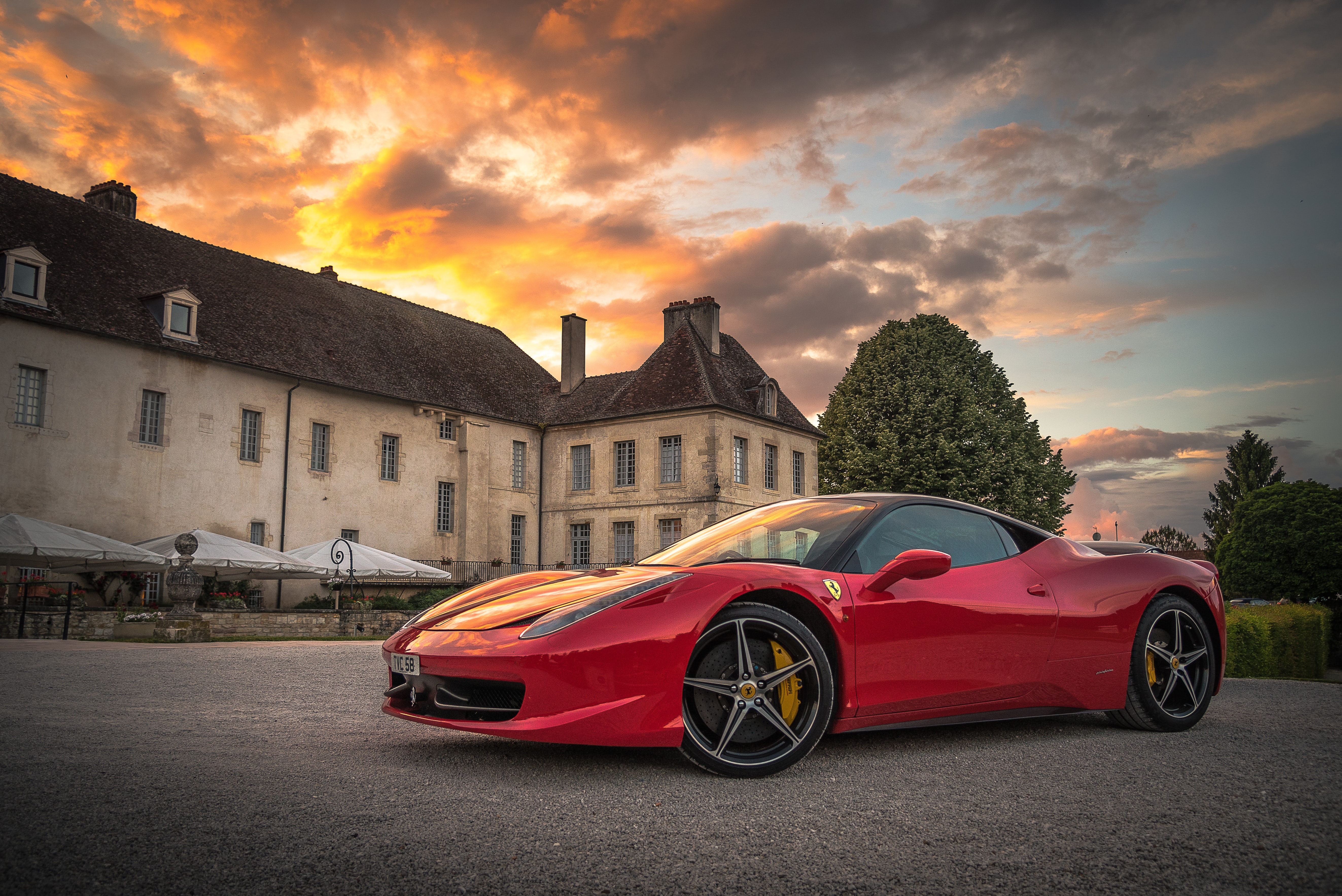 Automotive photography is both an art and a skill. It takes patience, experience, and the willingness to learn how to perfect it. This is because taking an eye-catching photograph plays an important role in the marketing and advertising of every vehicle. If it's not done right, the photographer will not be able to communicate exactly what the car is about. We went in search for the best Austin car photographers, and we found a treasure trove of high-end talent. 
Kurt Bradley is an automotive photographer that has been doing motorsports shoots since 2014. He's traveled all over the world and attended different races including Le Mans, MotoGP, Formula 1, and World Challenge. He's also worked for different editorial clients like Jalopnik, Type7, and DriveTribe. 
His style of photography involves a much softer touch that includes strong contrasts between the car and its shadows. The car is almost always the lightest value in his shots. He also creates a warmer lighting effect to set the mood. You can check out some of his work on his Instagram feed. 
---
NOT JUST FOR CAR SHOPPING
The CoPilot app isn't just for buying a car - our new CoPilot for Owning tool will help you keep track of recalls and gives you advice on which scheduled maintenance tasks are most important.
---
Danny Batista is a professional photographer with a background in taking portraits and automotive images. His style involves bringing forth the character and demeanor of whatever he's shooting.
He manipulates lighting well to bring out every detail of the object and uses warm colors to make a statement. His versatility can be clearly seen in some of the work that he has posted on his social media.
Amaury Dubois is a French automotive artist photographer that loves to create an artistic vision out of hundreds of detailed shots. His portfolio mainly includes symbolic cars that bring forth the history and quirks that characterize their existence. Each and every car photographed is made to look beautiful and surreal. 
A lot of his work can be found in several art galleries in Europe, Luxembourg, Holland, USA, Portugal, Switzerland, Singapore, and Holland. Dubois is also the founder of Art Photo Car and displays his art pieces on his Instagram page as well. 
Liam Parkes is easily one of the best Austin car photographers because of his niche approach to automotive photography. He mostly focuses on grassroots drifting and has a unique way of detailing every car's capability on the track. 
Most of the cars he shoots have been heavily modified. Parkes works his skills behind the camera to portray their power and ruggedness in a way that appeals to any observer. You can check out his love for motorsports and racing on his social media. 
Justin Wallace is a versatile photographer that uses his expertise and experience to create some of the best images in the automotive field. His skill in product photography allows him showcase the tiny details of every car that he shoots. 
Viewers get to see the highlighted aspects of each vehicle in crisp and clear photographs. Dark colors are employed where necessary to set the mood while white spaces are used to bring focus to nothing but the object in front of the viewer. Wallace also uses dramatic depth of field to make still images of vehicles look fuller and more lifelike. You can check out his portfolio here. 
---
THE BEST USED SUVS UNDER $10,000
We looked into price, reliability, features, and more to create this list of the best used SUVs under $10k on the market today. Take a look - some of the best used SUVs have gone mostly overlooked or forgotten. 
---
Ryan Koopmans is a Dutch Canadian photographer that is interested in everything that is shaped by the built environment. Even though his main goal is to capture urban landscapes while he is behind the camera, Koopmans takes his time to take shots of the coolest cars that he comes across. 
He is an award-winning photographer with a huge portfolio under his name. His style involves bringing more than just one aspect of an image into focus. It's not uncommon to find yourself engaged in different things while checking out his work. You can see some of it on his Instagram handle.   
James Sanny is an aspiring automotive photojournalist that knows how to bring out his artistry in every photo. The quality of his work is TV-ready and can be used commercially to sell a vehicle's features to any type of audience.
His authenticity makes him one of the best Austin car photographers. It sets him apart from the rest by offering a unique perspective that only comes about through skill and experience. You can check out some of Sanny's work on his social media page. 
Shelby Rae is a talented photographer that also has a couple of things going on her end. In addition to taking shots for different clients working in different industries, she has great skill in taking the most professional automotive photos that you'll ever see. 
Her client portfolio includes vehicle manufacturers like Infiniti, Subaru, Mercedes-Benz, and Honda. She uses just enough light in her editing to make every photo as vibrant and alive as she can. You can check out some of her work on her Instagram page. 
Alex Bouckley is a photographer that loves to take photos of the sportiest and most luxurious cars that he comes across. His portfolio is filled with cars from the biggest brands including Lamborghini, Ferrari, Dodge, McLaren, and Porsche. 
His style of photography is one that involves bringing to life the design and allure that each sports car holds. Whether it's a Ferrari moving down the road at maximum speed or a McLaren showing off its stylish suicide doors, Bouckley will be there to capture it. You can visit his Instagram profile to check out his work. 
---
THE BEST USED LUXURY CARS ON THE MARKET
Buying a used or CPO luxury car is one of the smartest buys you can make - you can get a lot of car for not much money. You can pick up a three-year-old luxury car for about half of what you'd pay new. Check out this list of the best used luxury cars on the market to find the best deals. 
---
Josh Baker and Andrew Fritz are founders of AzulOx Commercial, a company that brings together photographers, videographers, and production staff that work hard to offer the best commercial photography services.
The team makes it to our list of the best Austin car photographers because of their deep technical understanding of automotive photography. They know that a cell phone won't cut it and neither will a decent photo from a pro. It requires skill, experience, and combined effort from the very best in the industry. You can see some of the team's work on their Instagram feed. 
Keep Austin Fast
Austin has earned a reputation as having one of the most talented communities of creative professionals in the country, so it's no surprise that the city churns out some of the finest automotive photographer in the States. The best Austin car photographers bring a deep love of cars and a top-notch expertise in photography to the table to produce images that turn heads, and we can't get enough.
Get a Curated List of the Best Used Cars in Austin
The CoPilot car shopping app is the easiest way to buy a car. Tell us what you're looking for and we'll search the inventories of every dealership in your area to make you a personalized list of the best car listings in your area.
Only looking for newer models? CoPilot Compare is the search engine for nearly-new cars. Only see cars five years or newer with low mileage — CoPilot Compare is the best way to find off-lease, early trade-in, and CPO cars.
The best part? CoPilot is built using the same technology that dealerships use to buy and sell their inventories, so we have more info on each vehicle than competitors. CoPilot doesn't work with dealerships, so there are no sponsored posts or other shady practices — just the most info on the best cars. Check out our About Us page to see how CoPilot works.