The 6 Best Car Detail Shops in Columbus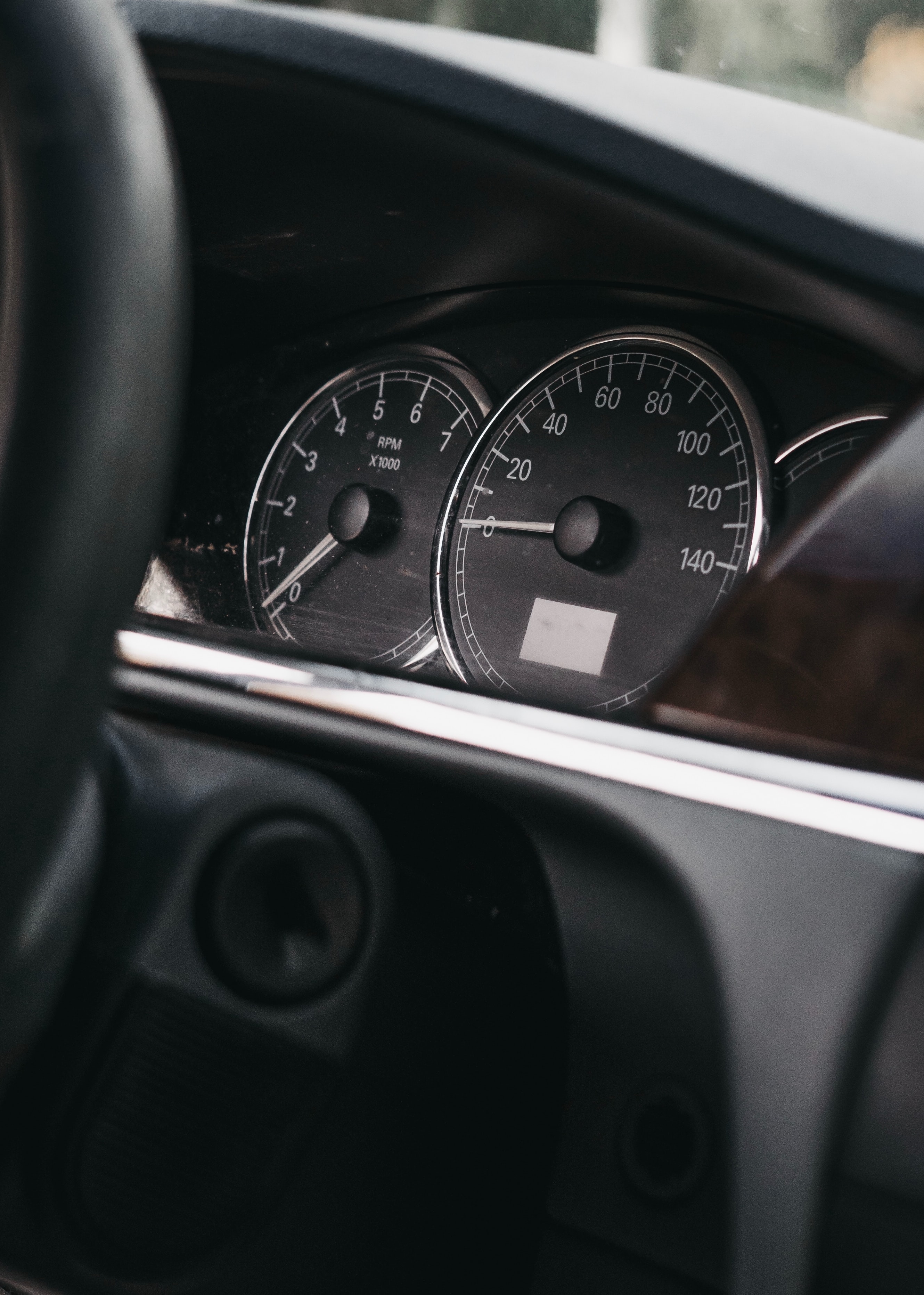 Photo by Saul Flores on Unsplash
If you need to find the best car detail shops in Columbus, we've got you covered! Today, we're sharing our top picks for auto detailing. Keeping your car clean can be a challenging, time-consuming task, so why not leave it to the professionals? 
Auto Detail Doctor is one of your top choices for auto detailing in Columbus. When you call on the Auto Detail Doctor for your detailing needs, you can look forward to prompt, professional service from industry experts.
What's more, the specialists at the Auto Detail Doctor use the latest technologies and techniques to ensure that your vehicle looks clean as new. Thanks to a wide range of ceramic coatings and sanitizing products, you're getting cutting-edge cleaning and detailing.
The Auto Detail Doctor specializes in a 320° vapor steamer, as well as a 210° heated carpet extractor. Combined, even the most stubborn stains and blemishes are removed. As a result, your vehicle's interior will look spotless. 
If you require the Auto Detail Doctor's services during the winter months, they provide indoor detailing services at the company's east side location. With service like that, it's no wonder why the Auto Detail Doctor is one of the most trusted and respected car detail shops in Columbus. 
---
DOWNLOAD THE FREE APP
The CoPilot car shopping app is the smartest way to buy a car. Get a curated list of the best cars for sale in your area, as well as notifications if a similar vehicle is listed nearby at a lower price. CoPilot is the smartest way to shop for used cars. 
---
Clintonville Auto Detailing has been serving the Columbus community for 30 years. As a family-owned and operated business, you can look forward to friendly, helpful, and honest service. What's more, Clintonville Auto Detailing is a member of the Clintonville Area Chamber of Commerce, as well as the Better Business Bureau. 
Clintonville Auto Detailing even won a Certificate of Appreciation from March of Dimes. Just a few of the detailing packages that their service offers include:
Carpet and upholstery shampooing
Wheel and rim cleaning
Engine degreasing
Window cleaning
Door cleaning
Hand wash
Polishing
Waxing
Buffing
As one of the best car detail shops in Columbus, Central Ohio Car Wraps provides exceptional auto detailing services for residents of Columbus. What's more, Central Ohio Car Wraps is happy to accommodate both personal and business requests. 
The auto detailing experts here have significant experience in restoring the look of your car, so you can look forward to extensive work done to get your vehicle looking its best. Central Ohio Car Wraps specializes in vehicle wraps, whether for advertisement purposes or to make your car look new. 
You may even want to wrap it so that you'll have a better chance of selling it. At Central Ohio Car Wraps, they make it possible. Other services that you find at Central Ohio Car Wraps include paint protection film and car decals. With 10 years of experience in the industry, Central Ohio Car Wraps is well regarded in the Columbus area.
---
PICK THE RIGHT USED YEAR MODEL
When it comes to buying a used car, you want to find the perfect intersection of savings and reliability. See how much you can save buying nearly new vs. new with CoPilot Compare. 
---
Curbside Mobile Detailing of Columbus is fully licensed and insured, so you can trust that your vehicle will be well cared for and covered in the event of an issue. Located in Dublin, Curbside Mobile Detailing has been providing detailing service throughout the Central Ohio area since 2001. 
When you call on Curbside Mobile Detailing, you can look forward to the following services:
Eco-friendly hand washing
CQuartz UK Paint Coating
Headlight restoration
And much more!
After so long, your headlights can start to look foggy. When this happens, you can't see as clearly at nighttime. Thankfully, Curbside Mobile Detailing has the knowledge and skill to restore your headlights, thus improving your safety on the road. 
On top of that, the expert team at Curbside Mobile Detailing will go to great lengths to bring out the best shine in your vehicle. Don't waste your time trying to clean your vehicle on your own. Leave that to the specialists at Curbside Mobile Detailing. 
In addition, the professionals at Curbside Mobile Detailing specialize in both interior and exterior detailing. They will proudly detail:
Curbside Mobile Detailing also holds Certified Detailer recognition by the International Detailing Association. With accolades like this, you know you're working with one of the best car detail shops in Columbus.
Liquid Luster of Gahanna specializes in restoring coupes, sedans, SUVs, and vans with their comprehensive detailing service. Liquid Luster proudly serves clients throughout Columbus, including Central Ohio. 
A whole host of services are offered at this mainstay, including:
Paint buffing and polishing
Paint sealant application
Interior floor vacuuming
Cleaning of leather
Clay bar painting
Hand washing
Door panels
Tires
Dash
Rims 
Each member of Liquid Luster's highly trained team promises to deliver professionalism, dedication, quality, and above all else, honesty. That's the kind of service you want when you entrust your vehicle to any car company.
Liquid Luster has a reputation for being respectful and straightforward with its customers. If you want a no-nonsense approach to auto detailing that ensures your automobile looks its best, you'll definitely want to check out Liquid Luster.
---
 THE BEST CARS FOR SNOW
Winter driving impacts young and experienced drivers alike. We've compiled a list of the best cars for snow, so you can get from Point A to Point B as safely as possible.
---
Esoteric Fine Auto Finishing of New Albany is your trusted source for extensive, professional car detailing. Owned by Todd Cooperider, you can look forward to friendly, helpful service from an industry expert.
To date, Todd has published over 150 articles regarding auto detailing. Not only that but he's been featured on AutoBlog.com, as well as AutoSpies.com. Need even more reasons to visit Esoteric Fine Auto Finishing? 
Todd is the technical advisor on appearance care for the Ohio Chapter of the Ferrari Club of America. What's more, he is also the lead instructor at Esoteric Elite Detailer Academy. When you entrust Esoteric Fine Auto Finishing to your car's appearance and cleanliness, you are treated to a wealth of services, including:
Basic interior and exterior detailing
Protective coating application
Leather treatment
Paint correction
Esoteric Fine Auto Finishing prides itself on passion, professionalism, and high-quality craftsmanship. If you want to ensure that your vehicle looks its absolute best, give Esoteric Fine Auto Finishing a call today to schedule a consultation.
---
---
Get a curated list of the best used cars near you
The CoPilot car shopping app is the easiest way to buy a car. Tell us what you're looking for and we'll search the inventories of every dealership in your area to make you a personalized list of the best car listings in your area.
Only looking for newer models? CoPilot Compare is the search engine for nearly-new cars. Only see cars five years or newer with low mileage — CoPilot Compare is the best way to find off-lease, early trade-in, and CPO cars.
The best part? CoPilot is built using the same technology that dealerships use to buy and sell their inventories, so we have more info on each vehicle than competitors. CoPilot doesn't work with dealerships, so there are no sponsored posts or other shady practices — just the most info on the best cars. Check out our About Us page to see how CoPilot works.