The 10 Best Car Photographers in Chicago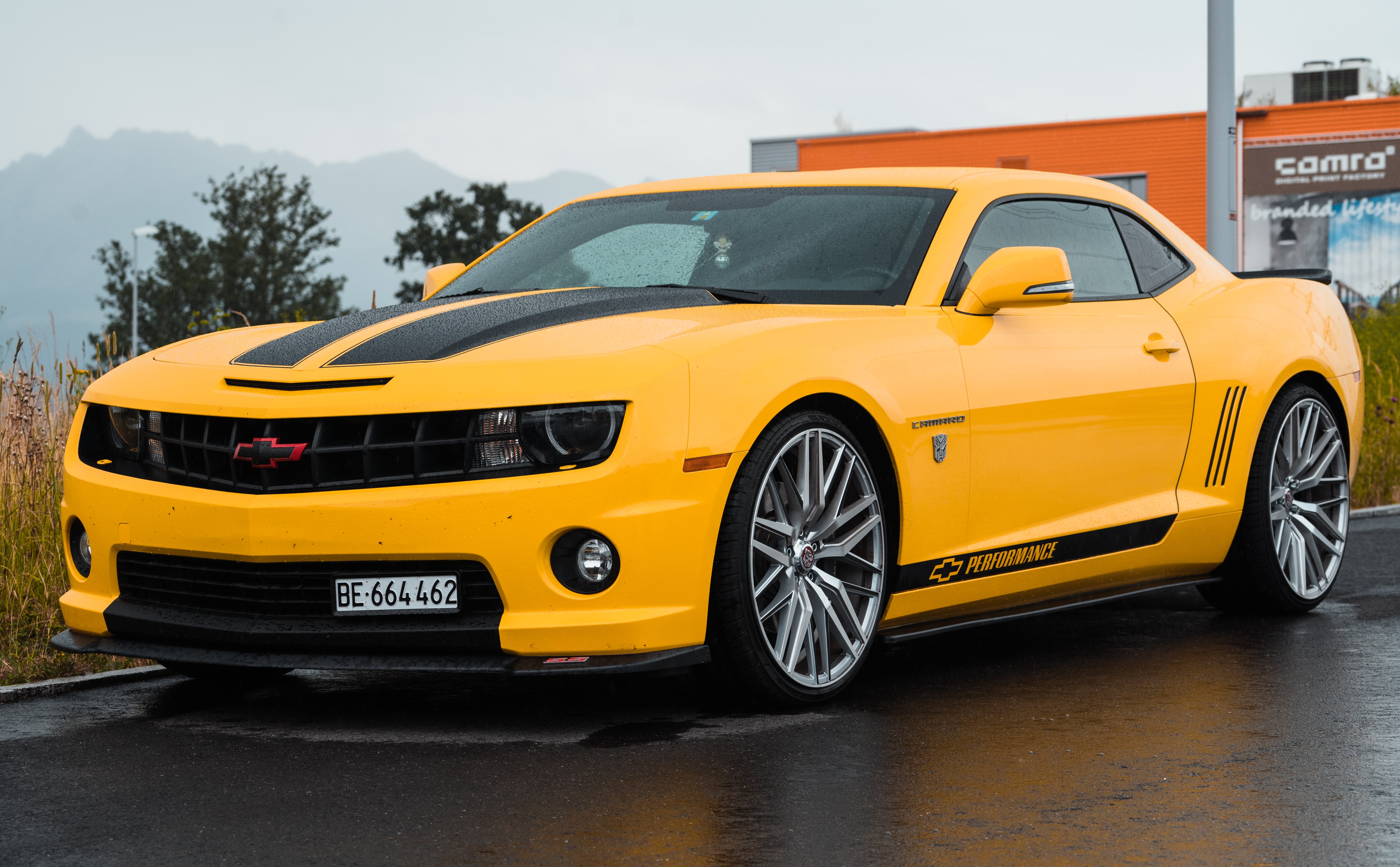 Photo by Tim Meyer on Unsplash
One of the most important things for vehicle manufacturers when marketing a car is to ensure that it appeals to customers. This is often done by investing in quality advertising. At the heart of all this is car photography—an art that ensures every aspect of the vehicle is communicated to an audience in a fascinating way. We went in search of the 10 best Chicago car photographers who could do just that. Here's who we found. [](https://brianach.com/automotive)
Brian Ach is a commercial photographer that specializes in other areas of photography in addition to automotive. He is also an editor and the founder of Shoot with a Pro. His ability to quickly connect with subjects makes it easy to for him to bring out his generous personality in the work that he does. 
Ach loves bringing out every aspect of his photography from an insider's perspective. He is more attuned to portraying cars in their raw and unedited form. Most of his photographs do not include the hyper-Photoshopped glossy, 3D-enhanced editing that you often see in automotive photography. You can take a look at his Instagram feed to get a glimpse of what we're talking about.
---
DOWNLOAD THE FREE APP
The CoPilot car shopping app is the smartest way to buy a car. Get a curated list of the best cars for sale in your area, as well as notifications if a similar vehicle is listed nearby at a lower price. CoPilot is the smartest way to shop for used cars. 
---
Derek Johnson is another versatile commercial photographer with plenty of experience working on commercial photo shoots. His goal is to always take bold, timeless, and authentic photos that provide a unique perspective. 
He makes it to our list of the best Chicago car photographers due to his ability to make every car look like a masterpiece worth dreaming about. He has worked on different types of vehicles ranging from small EVs to powerful SUVs. You can check out his versatile photography on his Instagram account. 
---
THE BEST USED MINIVANS ON THE MARKET
When it comes to hauling a lot of people and cargo, the minivan is hard to beat. We've factored in reliability, affordability, and functionality to create this curated list of the 8 best used minivans on the market today.
---
Jeremy Cliff is one of the best car photographers in Chicago for one reason—his unique style and look have continuously captured the attention of many, including large vehicle manufacturers like Chevrolet, Nissan, Porsche, Mercedes-Benz, and Audi. 
His photography skills can easily convince any interested buyer to get for themselves that one car that they've always wanted. This is with the use of exceptional capturing and editing skills that portray not only the looks of the car, but its capability. You can see what he's worked on on his Instagram page.
Chris Brenner is a Chicago-based photographer that also boasts a diversified portfolio. He matches his love for the outdoors with that of anything locomotive and brings to his audience a glimpse of its accompanying elegance and beauty. He has a knack for classic interiors and the history that vintage cars portray. 
His work doesn't look like that of any other Chicago car photographer. He mainly focuses on incorporating outdoor adventures in every shot. Whether it's a capable pickup truck or a classic sedan, Brenner has the skill to bring out its unconventional aesthetic appeal. Be sure to check out his Instagram feed for more. 
---
THE BEST USED SUVS UNDER $10,000
We looked into price, reliability, features, and more to create this list of the best used SUVs under $10k on the market today. Take a look - some of the best used SUVs have gone mostly overlooked or forgotten. 
---
Morgan Anderson is a photographer that has more than 20 years of experience in fine art and commercial photography. His work in the automotive sector is quite unique as it spans the future of the industry and what it has to offer. Think autonomous cars that are built and designed to revolutionize the future and change the entire outlook of the transport industry. 
Anderson's drive to do such work is highly motivated by the fascination he has in incorporating reality into an image. He believes that the transformational nature of a high-quality photo plays an important role in shaping perspectives. You can see his work and much more here. 
Kyle Yaam is a Chicago based photographer and filmmaker that operates through Yaam Media. His work mainly encompasses vehicle photography for dealerships and personal vehicles. He works to bring every vehicle to life through images that point out the finest of details. 
Most of his shots comprise classic and modified cars that often tend to provide more content than your typical vehicle. He is also a versatile photographer that uses his skills in other areas of photography. You can give his Instagram feed a quick peek to see what he is all about. 
Richter Studios is an award-winning production company based in Chicago. Richter's team has been in the photography and video production business for more than two decades. In the transportation industry, the company has been creating images and videos for locomotives and boats specifically for more than ten years. 
Unlike other photo studios, Richter provides all-rounded services that include strategy, location scouting, photo retouching, and color customization. With state-of-the-art equipment, every vehicle is communicated using high-quality images. You can get a glimpse of this on the company's social media. 
Neal Niemiec is your go-to photographer when you need a versatile professional that has worked for different brands in different industries to capture the most captivating images. His work in the automotive field mainly covers a campaign that was driven by GMC for the GMC Canyon.
His shots are inspiring and are aimed at telling a story behind every car and its owner. Niemiec also boasts some of the best editing skills that we've ever seen. You can check out his work here. 
Tim Schavitz is a talented photographer that has worked on several long- and short-term projects with the most reputable brands in the industry. Such brands include Infiniti, Dodge and Nissan. Having worked at digital agencies to come up with engaging and fun content, Schavitz knows what it takes to produce the best photos in his space.
He partners with talented designers, developers, and writers to make sure that what he releases out to the world is his very best. You can check out his skills and some of the work he has done on his website.  
Joe Rivera is a creative director that has the skill to take something from the idea phase and see it all the way to its execution. He likes to depict what each and every car represents with his photography.
Whether its safety, economy, speed, power, or luxury, Rivera has the ability to bring it all to reality. He employs a clean and bold outlook that ensures every image speaks exactly what it's supposed to. You can check out his portfolio to get a feel of what we are talking about.  
The Windy City has never looked better.
Chicago's on fire when it comes to its creative talent, and nowhere is this better exemplified than with its automotive photography. It's polished, stylish, and totally effective, making Chicago one of the finest cities in the country for car photography. The best Chicago car photographers bring a love of automobiles to their work, and it shines through in each and every image.
Get a Curated List of the Best Used Cars in Chicago
The CoPilot car shopping app is the easiest way to buy a car. Tell us what you're looking for and we'll search the inventories of every dealership in your area to make you a personalized list of the best car listings in your area.
Only looking for newer models? CoPilot Compare is the search engine for nearly-new cars. Only see cars five years or newer with low mileage — CoPilot Compare is the best way to find off-lease, early trade-in, and CPO cars.
The best part? CoPilot is built using the same technology that dealerships use to buy and sell their inventories, so we have more info on each vehicle than competitors. CoPilot doesn't work with dealerships, so there are no sponsored posts or other shady practices — just the most info on the best cars. Check out our About Us page to see how CoPilot works.