The Best Wax for White Cars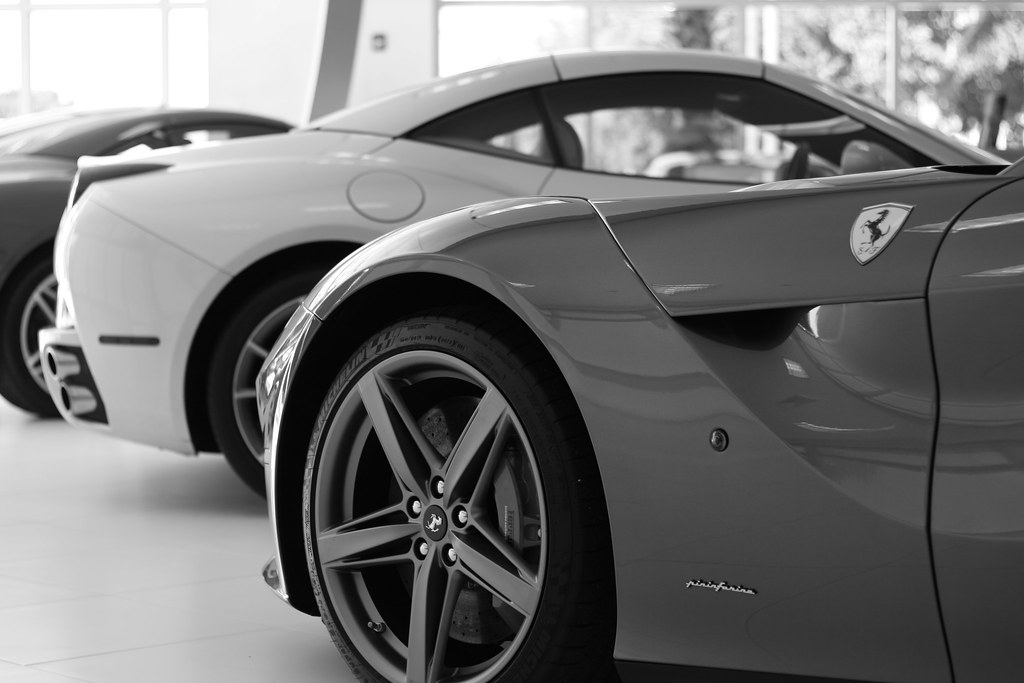 White cars can be some of the toughest to keep clean. As such, you need to make sure that you invest in the best wax for white cars. In doing so, you can look forward to a lasting shine that makes your ride look brighter than ever.
Today, we bring you our top picks that are sure to bring out the natural beauty of your white car. These options go above and beyond to deliver lasting appeal and protection.
Our Top Picks
Car waxes are everywhere you look, but how can you know which ones are ideal for white vehicles? That's where we come in. We're confident that the following entries will make your paint stand out better than ever, leaving you with incredible gloss and shine.
Turtle Wax Color Magic Bright White Wax
No wax review would be complete without mainstay Turtle Wax making an appearance. Its Color Magic Bright White Wax is another entry in the company's long line of waxes that keep your ride looking like new. 
Turtle Wax has been in the game since 1941, so it's safe to say it knows a thing or two about what makes a great vehicle wax. Taking advantage of its color match system, Turtle Wax's Color Magic Bright White Wax will make your vehicle stand out from the crowd.
To say it enhances your car's white paint is an understatement. Rather, it works to bring out your white in a whole new light, leaving you with a brilliant appearance. The polyurethane-based formula delivers a deep shine that lasts longer than many other waxes on the market today. 
Once applied, you're getting both appeal and protection, as Color Magic Bright White Wax serves to rejuvenate while protecting against dirt and debris from everyday driving. 
The price is standard fare for car wax, which is to say it's not going to break the bank or anything. You can pick up Turtle Wax Color Magic Bright White Wax for about the same price as other entries we reviewed. 
It's true that this product is pricier than traditional, basic car wax. But you're getting so much more in Color Magic Bright White Wax, making it some of the best wax for white cars. 
What's more, just one application will stay intact for up to 25 washes. Now that's impressive! Whether your car is old or new, you can count on Turtle Wax to bring out its glossy shine.
Pros
Lasts up to 25 washes
Remarkable shine
Ample protection
Cons
Doesn't fill in scratches
---
OTHER CAR SHOPPING APPS ARE OUTDATED
You won't realize how outdated other car searching apps are until you try the CoPilot car shopping app. CoPilot does the hard work for you by searching all of the listings in your area and intelligently creating a personalized list of the best buys in the area that match what you're looking for.
---
Meguiar's White Wax Paste
There are a lot of waxes on the market that work for paint colors of all kinds. But if you want a product that is specifically made for white paint, Meguiar's White Wax Paste is just the ticket for a glossy shine.
With this wax applied to your white car, you can look forward to incredible reflection and shine. Meguiar's uses micro-scrubbing ingredients in its wax compound that serve to remove even the deepest dirt.
The end result is lasting appeal that makes your paint stand out. What's more, Meguiar's White Wax Paste provides excellent protection to your vehicle, ensuring that it looks better, longer.
The dirt and buildup that this wax helps remove are essential in bringing out your car's brightest shine. With minimal effort, you will soon have a lasting gloss that pops.
Even if you don't have experience applying wax, Meguiar's is a breeze to use. Not only that, but you don't have to worry about swirl marks and other unsightly patterns. Perhaps best of all, you can pick up Meguiar's White Wax Paste at a budget-friendly price.
Pros
Easy to apply
Brilliant shine
Affordable
Cons
Needs to be mixed well before applying
---
THE BEST USED MINIVANS ON THE MARKET
When it comes to hauling a lot of people and cargo, the minivan is hard to beat. We've factored in reliability, affordability, and functionality to create this curated list of the 8 best used minivans on the market today.
---
Car Guys Hybrid Wax Sealant
Car Guys Hybrid Wax Sealant is exactly that: A hybrid formula that does so much more than simply wax your white car. This special compound consists of carnauba wax, a polish, and a sealant.
The three combine to deliver an exceptional shine while protecting your paint from buildup. This means you can look forward to enjoying a long-lasting gloss with only minimal effort.
In just 15 minutes, you can have your vehicle fully protected with Car Guys Hybrid Wax Sealant. It works quickly to lock in its formula, giving you between 3 and 6 months of protection. 
Harmful UV rays are kept at bay the entire time, too, making this some of the best wax for white cars on the market today. The price is more than reasonable, especially considering the 3-in-1 properties of the formula. 
Car Guys has a 1-gallon option, as well, although it's more than double the price of the standard 18-ounce spray bottle. Still, it's a good value that is sure to last you a long time while keeping your white car looking its best.
Pros
Long-lasting shine
Added protection
Easy application
Cons
Larger option is a bit pricey
---
THE BEST USED LUXURY CARS ON THE MARKET
Buying a used or CPO luxury car is one of the smartest buys you can make - you can get a lot of car for not much money. You can pick up a three-year-old luxury car for about half of what you'd pay new. Check out this list of the best used luxury cars on the market to find the best deals. 
---
Chemical Guys White Light Hybrid Radiant Finish
As another product made solely for white cars, you can expect great things from Chemical Guys White Light Hybrid Radiant Finish. As a premium formula, your vehicle is getting high-quality protection and appeal at a reasonable price. 
The compound is more than just a wax, too. It's also a sealant, gloss enhancer, and filler. That's right; White Light Hybrid Radiant Finish can fill in minor scratches on your paint to bring out an attractive finish that lasts.
If your car has imperfections that you'd like to repair, leave them to Chemical Guys White Light Hybrid Radiant Finish. Furthermore, the protective nature of this special formula keeps your paint safely protected against damaging UV rays. 
As a result, your car's exterior will last longer and look better, too. You can use White Light Hybrid Radiant Finish on other vehicle colors, making it one of the more versatile wax products among our reviews.
Pros
Amazing, glossy shine
Fills imperfections
Lots of protection
Cons
Once applied, new debris is harder to remove
Get a Curated List of the Best Used Cars Near You
The CoPilot car shopping app is the easiest way to buy a car. Tell us what you're looking for and we'll search the inventories of every dealership in your area to make you a personalized list of the best car listings in your area.
Only looking for newer models? CoPilot Compare is the search engine for nearly-new cars. Only see cars five years or newer with low mileage — CoPilot Compare is the best way to find off-lease, early trade-in, and CPO cars.
The best part? CoPilot is built using the same technology that dealerships use to buy and sell their inventories, so we have more info on each vehicle than competitors. CoPilot doesn't work with dealerships, so there are no sponsored posts or other shady practices — just the most info on the best cars. Check out our About Us page to see how CoPilot works.