The 7 Best Car Dealerships in Alexandria, VA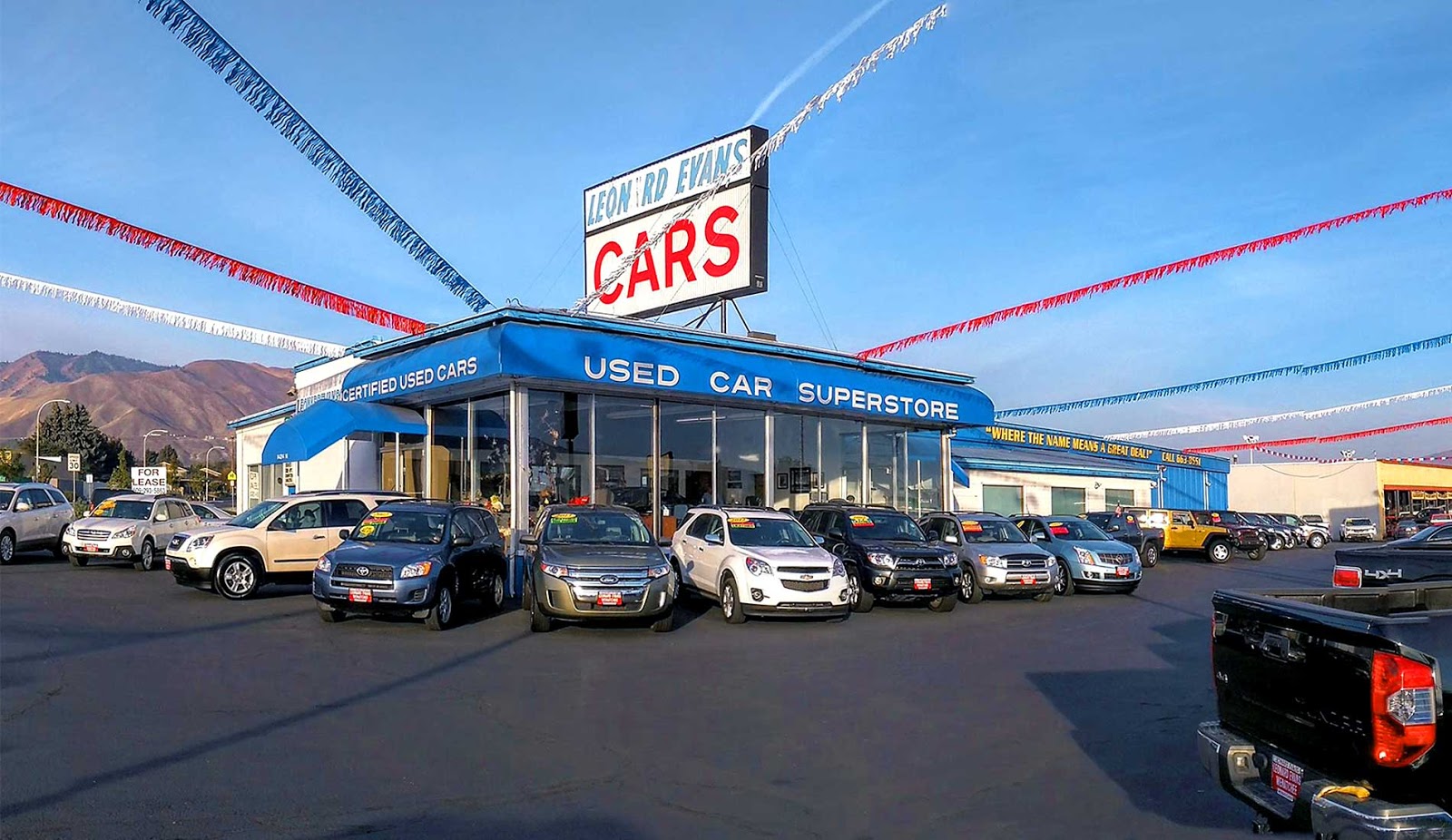 There's nothing more frustrating than dealing with deceptive or underhanded used car dealers. We've been conditioned to believe that all used car dealers are built to take advantage of unwary consumers but this isn't always the case.
In fact, there are reputable, reliable dealers that sell vehicles that are highly rated, well priced, and in fantastic condition - you just need to know how to tell the good ones from the bad.
If you're looking for the best used car dealers in Alexandria, Virginia - we're here to help. We'll show you the best used car dealers in the Alexandria area and tell you why they should be on your list of places to shop when you're looking for a used car.
---
DOWNLOAD THE APP
The CoPilot app is the smartest way to buy a car. Search all listings in your area, get notified about deals, new listings, and price drops, or chat with one of our copilots for some hands-on advice.
---
1. Select Auto Imports
Address: 5630 S Van Dorn St Alexandria, VA 22310
Phone number: (703) 971-9100
Specialty: Luxury Automobiles
Website: https://www.selectautoimports.com/
Select Auto Imports has an emphasis on luxury automobiles and is one of the D.C. area's highest-rated dealers. They are recipients of several awards, including the CarGuru's Gold Award and the Edmunds.com 5 Star Dealer Award. On top of these prestigious awards, they also lock down a 4 star Yelp rating and a 4.8 star rating on Google.
How confident are they in the quality of their automobiles? Confident enough to throw down Select Certification Warranty in writing that certifies the vehicles have not been subject to frame damage or other similarly rough treatment. 18,000 people can't be wrong: these guys are legit.
2. Easterns Automotive Group
Address: (8 total locations): 611 S Pickett St, Alexandria, VA 22304
Phone Number: (877) 863-6097
Speciality: Late Model, All Makes and Models
Website: https://www.easterns.com/alexandria-virginia-dealership/
Easterns has 8 locations in the Virginia/Baltimore area to service you. They have a single reconditioning center and the buying power to pull in some of the best used cars from the market. Easterns is A+ Accredited by the BBB, honored as Used Car Dealer of the Year by DealerRater.com (2017-MD, 2018-MD, 2019-MD & VA, 2020- MD & VA), and was selected as the 2019 Maryland Quality Dealer of the Year by the MidAtlantic Regional Independent Automobile Dealers. If you're looking for something in the more affordable range of vehicles, these guys are a solid bet.
---
OTHER DEALERSHIPS IN YOUR AREA

A car is a big purchase, so it's sometimes worth it to travel a little for a better deal. Here's the best car dealerships in Arlington, VA.
---
3. M&B Auto Sales
Address: 26 S Dove St, Alexandria, VA 22314
Phone Number: (703) 739-7606
Specialty: Trucks and SUVs
Website: https://www.mandbautosales.com/
M & B has built a reputation for stocking a wide variety of truck and SUV models. Specifically, they specialize in diesel and heavy duty trucks, and can often find hard to spec models for their own customers.
They pull a solid 4 stars on Google and have a decent Yelp rating of 3.5. Regardless, if you're looking for a specific eav duty truck or SUV, these guys should be a first call.
4. Total Package Auto
Address: 3131 Colvin St, Alexandria, VA 22314
Phone Number: (571) 318-6825
Specialty: Vans and Heavy Duty SUVs
Website: https://www.totalpackageauto.com/
Total package specializes in cargo vans, former police inventory and handicap ready vehicles like the Dodge Caravan cargo. They've also got a solid selection of luxury vehicles on their lot as well for those looking something a little less utilitarian.
They have extremely high ratings on Google, pulling a solid 4.7, and their Yelp rating is also a great 4 stars out of 5. Customers make special mention of their reasonable financing rates and easy process. If you're looking for fantastic, family focused experience - this is the place.
---
NEED EXPERT HELP?
Chat with our team of experts to get help during your car search process. We'll even answer the hard questions like "What's a good price for this car?" or "How much can I negotiate with the dealership?"
---
5. Alexandria Hyundai
Address: 1707 Mt Vernon Ave, Alexandria, VA 22301
Phone Number: (703) 535-6840
Specialty: Certified Used Hyundais
Website: https://www.alexandriahyundai.com/
Alexandria Hyundai is a corporate Hyundai store that specializes in Certified Used Hyundai vehicles. This BBB accredited business has pride in their selection of CPO Hyundai's, which are a fantastic deal.
Not only do they consistently come in lower on the cost scale than their competition, but they offer an incredibly solid warranty to boot. Combine a great product with great people and you have a winning combination.
6. Prized Auto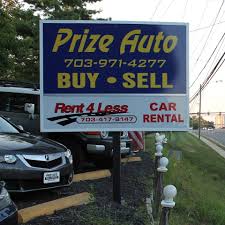 Address: 5908 S Van Dorn St, Alexandria, VA 22310
Phone Number: (703) 971-4277
Specialty: Affordable Family Vehicles
Website: https://www.prizeauto.com
Prize Auto stocks a great selection of late-model used cars that are on the more affordable side of the spectrum. They offer an easy financing process and have received continuously good reviews for their customer service and willingness to go the extra mile.
They land with a super solid 4.3 rating on Google and have an accreditation from the BBB. If you need a solid commuter car for not a lot of coin, these are your go-to guys in the Alexandria area.
---
ARE YOU ABOUT TO BUY A RECALLED VEHICLE?
Factory recalls are issued when a vehicle fails to meet safety or quality standards. If you're shopping for a used car, see if any factory recalls have been issued before buying.
---
7. Yasini Auto Gallery
Address: 26 S Dove St, Alexandria, VA 22314
Phone Number: (703) 470-9006
Specialty: Luxury Vehicles
Website: https://www.yasiniautogallery.com/
If you're looking for your next luxury ride, give the fine people at Yasini Auto Gallery a shout. They share the lot with another dealer on our list (M&B Auto) and while they do carry the occasional family sedan or basic truck, the team at Yasini truly specializes in all types of luxury vehicles. 
They offer an outstanding warranty on every car purchased (2 Years / 24,000 Miles), offer a car finder service, and will get you financed no matter your credit situation. Throw in a solid 4.2 Google rating and you have a clear choice when looking for your next used luxury vehicle.
Still not sure where to look for a used car? Check out CoPilot Compare, where you can get a bird's-eye comparison view of new and used vehicles. Buying a car is a big deal, but shopping for one doesn't have to be.