The best used luxury SUVs on the market
And how to find nearly-new models in your area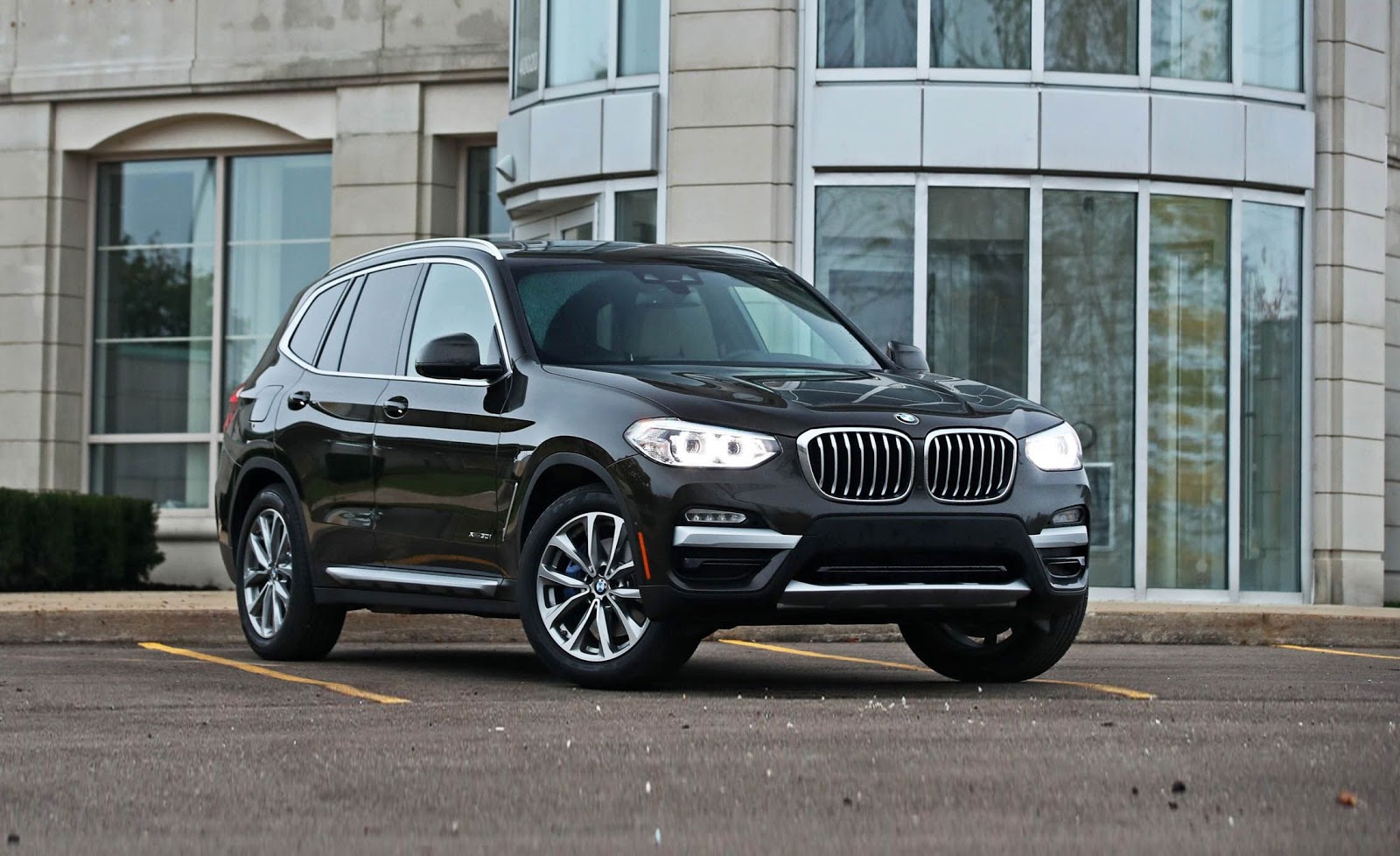 Since the SUV craze started to take hold of America around 30 years ago, manufacturers have been steadily increasing the number of SUV models in their lineups. One of the most popular subsets of SUVs is the luxury SUV. This class of vehicle has been nothing short of astonishingly successful for the luxury brands of the world, who now see SUVs making up more of their lineup than sedans. Whether you're looking for a compact, midsize or full size - there's a luxury SUV for every need and price range. 
We limited this list so luxury SUVs from 2015 or newer, since buying nearly-new is the best way to buy a used SUV.
The best used compact luxury SUVs
Winner: 2019 BMW X3
J.D. Power Reliability Ranking: 4.5⁄5
Average Price Paid: $36k to $50k
See nearly-new BMW X3s for sale
The BMW X3 is one of the originators in this now-crowded class, and consequently also leads its class. A selection of punchy turbo engines provides the acceleration for the X3, while a refined chassis offers a serene ride and adept handling. 
Looking inside, reviewers and owners love the spacious cargo hold, comfortable seating, and inclusion of advanced technology throughout. Throw in a rock-solid 4.5⁄5 rating for reliability, a killer CPO program, and high initial depreciation and you have a great deal on your hands here. 
Runner Up: 2016 Lexus NX 
J.D. Power Reliability Ranking: 4/5 
Average Price Paid: $27 to $35k
If you're looking for a vehicle that's a bit smaller but still offers a sumptuous interior, punchy engines and solid handling, the NX may be a good choice for you. Although smaller than some it's rivals, the NX offers class-leading materials and some of the best fuel economy numbers (22⁄28 MPG).
It retains its value extremely well, has a low cost to maintain, and has a solid, Lexus-like, 4⁄5 rating from J.D. Power. A solid choice in the segment! 
---
RELATED
Buying a used or CPO luxury car is one of the smartest car buys you can make. We'll Tell you about some of the best deals on used luxury cars on the market and show you how to find them in your area.
---
Midsize Luxury SUV
Winner: 2016 Lexus RX Hybrid (450h)
J.D. Power Reliability Ranking: 5⁄5
Average Price Paid: $40k to $45k
See nearly-new Lexus RX Hybrids for sale
If you're looking for a roomy, midsize SUV sedan with a stunningly well crafted interior and stellar mileage, look no further than the RX 450h. The only thing really missing from the RX is the sporting driving dynamics that some owners are looking for in their next purchase. 
With a combined 308 HP, the RX 450h is downright quick in day to day driving while still returning an average of 30 MPG in city/highway driving. Yes, 308 HP, and 30 MPG. Add this to a perfect reliability rating and an interior that looks and feels special, and you have a solid winner. 
Runner Up: 2019 Infinti QX60
J.D. Power Reliability Ranking: 3.5/5 
Average Price Paid: $34K - 41K
See nearly-new 2019 Infiniti QX60s for sale
The QX60 represents a relative bargain in the midsize luxury segment due to its inclusion of a third row into its packaging and relatively affordable pricing. While it may not offer the driving dynamics of some rivals or the complete luxury experience of others, it does form a great middle-ground by offering a luxurious interior, top marks for safety, and a punchy V-6 engine. 
The QX60 also brings a relatively solid J.D. Power rating to the table, making this a solid package for much less money than a comparable Lexus, Mercedes-Benz, or BMW product. Worth a look and a drive! 
---
DOWNLOAD THE APP
The CoPilot app is the smartest way to buy a car. Search all listings in your area, get notified about deals, new listings, and price drops, or chat with one of our copilots for some hands-on advice. 
---
The best full-sized luxury SUVs
Winner: 2018 Lexus LX
J.D. Power Reliability Ranking: 5⁄5
Average Price Paid: $61k to $65k
See nearly-new Lexus LXs for sale
There's simply no SUV you can buy that is this capable, while offering 7 passenger seating and a thoroughly luxurious interior. Under its skin, the LX has the bones of the legendary Toyota Land Cruiser and simply takes this strong base and enhances it. A burly V-8, a "conquer anything" 4 wheel drive system, and advanced safety tech rounds out the complete package. If you're looking for a vehicle that can do anything from haul kids to tow a boat up a mountain - this is the one for you. Don't forget, this beast carries a stellar 5⁄5 reliability rating to boot.
Runner Up: 2019 Lincoln Navigator
J.D. Power Reliability Ranking: 3⁄5
Average Price Paid: $56k - $81k 
See nearly-new Lincoln Navigators for sale
When the Navigator rolls by, you notice it – and that's exactly what Lincoln was going for. This giant SUV stuns with its modern appearance and gargantuan proportions. Inside, you're treated to a one of a kind interior that mixes old school charm with new school luxury details.
Everything from an infinitely adjustable seat to a 30 speaker sound system is ready to impress. The seating is massive and spacious, with room for 8 people. This beast also puts down the power with an all-wheel drive and offers a 450 HP engine that can get to 60 in under 6 seconds and tow nearly 10,000 pounds.
It didn't make the top of this list due to its higher price point and lower predicted reliability rating than some other rivals, but its benefits outweigh the price.
How to find the best used luxury SUVs in your area
Still not sure where to look for a used luxury SUV? Check out CoPilot Compare, where you can get a bird's-eye comparison view of new and used vehicles. Easily see how much you'll save by buying each used year model, compare CPOs versus non-CPOs, and more - all on one simple page.
Even better, CoPilot creates intelligently-curated shopping lists for you based on your preferences, so you don't have to scroll through hundreds of results that don't match exactly what you're looking for. Get automatic notifications when a new listing hits the market, prices drop on a vehicle you're watching, or the dealer's motivation to sell is increasing.
The CoPilot car shopping app takes the guesswork out of buying a used car. We don't work with dealerships or make a penny when a car is sold, so we can give you accurate listings without 'sponsored' or 'highlighted' results - learn how CoPilot works on our about us page.