8 Cars Like the Jeep Renegade: Similar Rides Worth Checking Out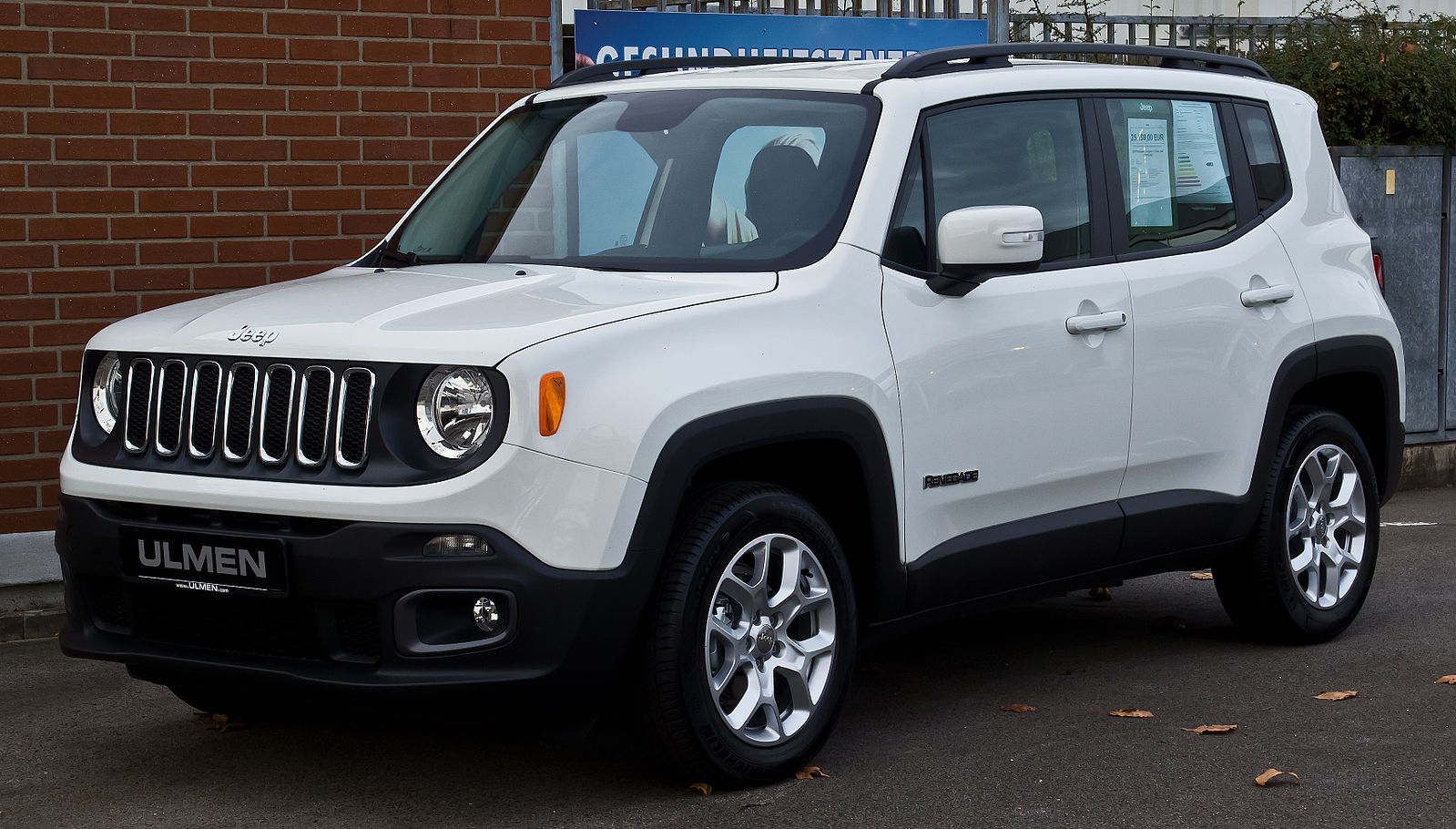 Jeep Renegade by M 93 — CC-BY-SA-4.0
Jeep has always been known for its rugged, off-road SUVs, so it came as a bit of a shock to some when they released the Renegade. It is their smallest offering by far, considered by some to be a subcompact SUV, while others would simply call it a hatchback. Either way, some have taken to calling it the baby Jeep. While it has a cute nickname, it can be a surprisingly capable vehicle.
Unlike most of its competitors, it has a very high ground clearance, and the Trailhawk edition offers impressive off-road features, including an upgraded custom suspension and high air intake, allowing you to maneuver over rough terrain and even ford rivers like a wagon on the Oregon Trail. But if you don't need that out of your car, there are plenty of similar options with other strengths. We'll take a look at 8 cars like the Jeep Renegade and why you might want one of them instead of the Renegade.
1. Kia Soul
If you don't really intend to take your car off-road, the Kia Soul is an excellent option. While it is a subcompact vehicle, it is surprisingly spacious with enough headroom and legroom for real adults. It is more efficient than the Renegade, offering 28mpg city and 33mpg highway, and it comes with an excellent 5-year/60,000-mile bumper-to-bumper warranty and a 10-year/100,000-mile powertrain warranty.
It isn't the sportiest ride available or the fanciest cabin, but it can be plenty of fun to drive and has a great infotainment system with comfortable enough seating and a clean design. It is a great, more city-oriented alternative to the Jeep Renegade.
---
FEEL SECURE IN THE CAR YOU CHOOSE
You don't want to buy a car - you want to get the best deal on the car you're looking for. The CoPilot app will notify you if there's a similar vehicle in your area at a better price, so you're always certain you got the best deal available. 
---
2. Hyundai Kona
The Kona is one of the newest offerings in the subcompact SUV segment, and it was designed to fit modern tastes and needs from the ground up. Its engine is fuel-efficient yet still thrilling to drive (especially with the optional turbocharged engine), its handling is tight, and the suspension makes for a smooth ride to boot. Inside, it feels premium at a budget price, with a modern design and quality construction.
It has many advanced safety features, including forward collision prevention and lane-keeping assistance. It even comes with convenience features like CarPlay, Android Auto, and remote keyless entry, with options such as automatic climate control and a sunroof available. It is a great option to consider if you're looking at the Jeep Renegade.
3. Mazda CX-30
The Mazda CX-30 might be a little bit smaller than the Renegade, but what it lacks in cargo space it makes up in its attention to detail and quality. Unlike most cars at a similar price point, it features more premium materials with almost no hard plastics that make other cars feel cheap. Its design is rather minimalist and feels very natural, and it comes with intuitive controls that work nicely alongside the (now standard) CarPlay/Android Auto infotainment system.
Its standard engine isn't that exhilarating, but the optional turbocharged engine helps to remedy this. The performance of the CX-30 shines more in curves, where the handling is sharp and responsive, which is made even more impressive by how comfortable the ride is. Where the Renegade was made to handle dirt and gravel, the Mazda CX-30 was made to be an ideal subcompact SUV on the asphalt.
4. Subaru Crosstrek
While none of the Renegade's competitors can match its 9.8 inches of ground clearance, the Crrosstrek is the only option that comes close, sitting 8.7 inches of the ground. That ride height, combined with its standard all-wheel-drive powertrain, makes the Crosstrek surprisingly capable as an off-roader in a tiny package.
The available upgraded engine also provides plenty of power in a small package, making it great for scampering up hills or getting onto the highway. The base engine is fine for everyday activity but not as impressive. The two choices have similar fuel efficiency ratings to the two engines available with the Renegade, making these probably the two closest competitors for the segment.
The decision between the two comes down to which brand you trust more and which style looks better to you. We think that these are both great options for drivers who want subcompact form but are ready to hit the trails on the weekends.
---
THE BEST TWO-SEATER CARS
If you're in the market for a speedy two-seater, we've got you covered. Check out our list of the best two-seater cars on the market today.
---
5. Nissan Kicks
Nissan's entry into the subcompact SUV market sets itself apart with its great fuel economy. Offering 31mpg city and 36mpg highway, it is a very efficient ride, though if you're looking for something with more power, you'll have to look somewhere else.
This surprisingly spacious subcompact only comes with a 122-horsepower engine in front-wheel drive, so if you're looking for something you can take off-road like a Renegade, this one isn't for you. But if you like to keep all four tires on solid pavement, the Kicks is an efficient, spacious ride with many safety and convenience features included on the base model at a very reasonable price.
6. Honda HR-V
You might not guess from looking at the outside, but the HR-V has plenty of cargo space to offer impressive room for passengers. The engine isn't the strongest, but it offers good efficiency in front-wheel or all-wheel drive, and it pairs well with a lively suspension system that can make the HR-V fun to drive. As the spiritual successor to the Honda Fit, this one isn't made for off-roading like the Renegade is. But it comes with Honda's reputation for reliability and offers all you'll need if you're driving around the city.
---
8 QUESTIONS TO ASK WHEN BUYING A USED CAR
So you're in the market for a used vehicle?  We've gone ahead and prepped some essential questions to ask when buying a used car.
---
7. MINI Countryman
Somewhere between the likes of the Renegades and Crosstreks of the world and their HR-V and Kicks competition is where the Countryman lies. It is MINI's most off-road capable offering, though that isn't the highest bar to cross. Its strong engine options suit it well on roads or off of them, while its sophisticated interior feels very premium and well-designed.
While the base model is small, it is powerful enough to make even the largest MINI feel snappy with a light press of the gas pedal, and it maintains the classic go-kart style handling that makes MINIs, so fun to drive. And if you really want some power under the hood, the John Cooper Works edition packs a 300 horsepower engine into that small package. But this premium vehicle does come at a premium cost, with the base model costing about $6,000 more than the Renegade's base price.
8. Hyundai Venue
The Venue is one of the best values on the subcompact SUV market, with a starting MSRP under $19,000. But you aren't sacrificing much to save this money. The interior isn't the most spacious, but it is well designed to make the most out of its limited space. Its small engine isn't the most powerful, but it provides good fuel efficiency, and the tight, spry handling makes the driving experience fun anyway. Off-roading isn't really going to happen with this car, but for most applications, this is a great budget alternative to the Jeep Renegade.
---
---
Get a Curated List of the Best Used Cars Near You
The CoPilot car shopping app is the easiest way to buy a car. Tell us what you're looking for and we'll search the inventories of every dealership in your area to make you a personalized list of the best car listings in your area.
Only looking for newer models? CoPilot Compare is the search engine for nearly-new cars. Only see cars five years or newer with low mileage — CoPilot Compare is the best way to find off-lease, early trade-in, and CPO cars.
The best part? CoPilot is built using the same technology that dealerships use to buy and sell their inventories, so we have more info on each vehicle than competitors. CoPilot doesn't work with dealerships, so there are no sponsored posts or other shady practices — just the most info on the best cars. Check out our About Us page to see how CoPilot works.