8 Questions To Ask When Buying A Used Car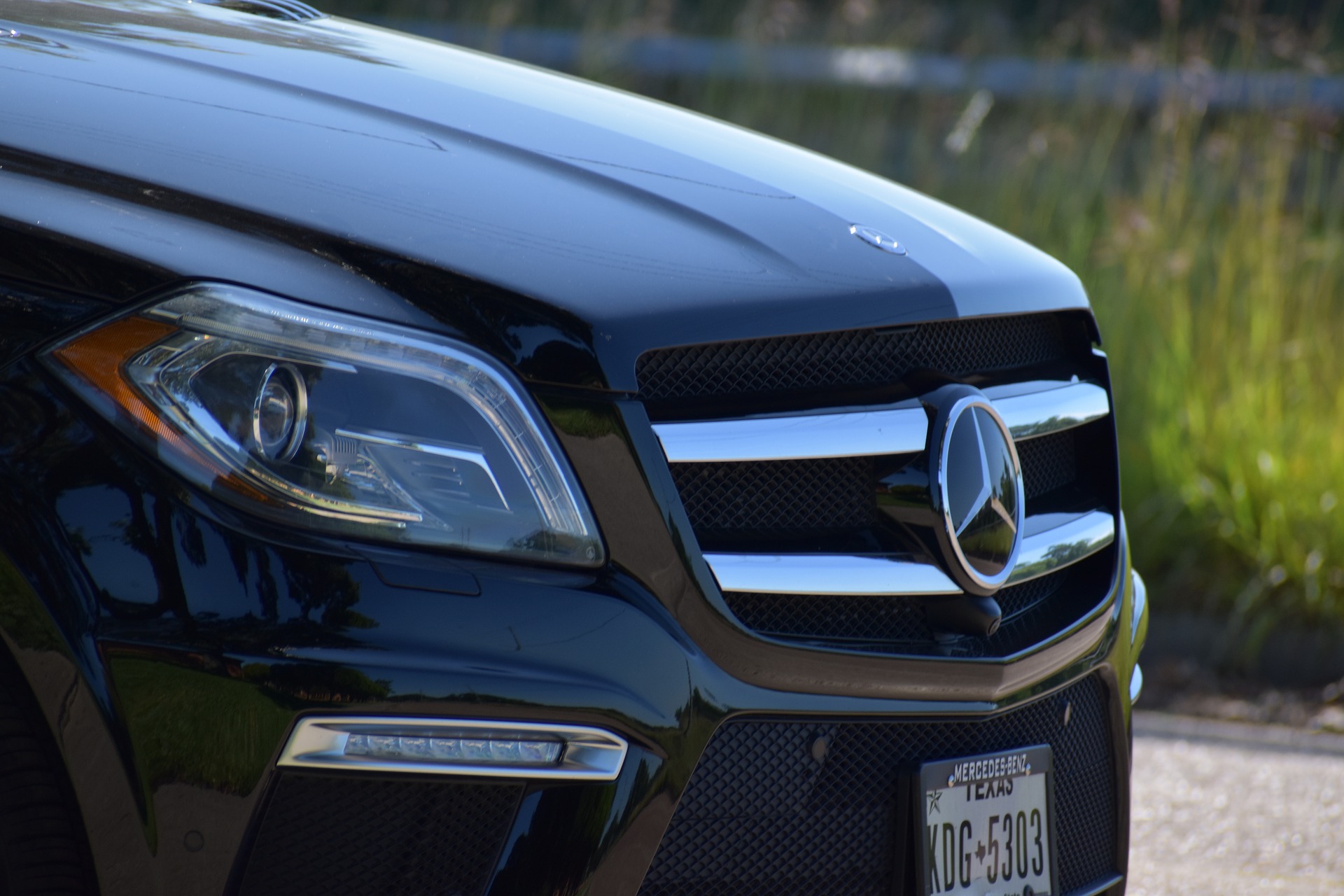 Image by F. Muhammad from Pixabay
So you're in the market for a used vehicle? You know what you want, and you're ready to go shopping. Sounds like fun, doesn't it? Well, sometimes. Car shopping can be a pain and can leave you with an even bigger pain if you don't do your due diligence and unintentionally buy something that continually gives you problems or breaks down on you. Therefore, we've prepped some essential questions to ask when buying a used car.
Before you talk business with any vehicle seller (dealership or private owner), you should have a few locked and loaded questions. These are questions that all sellers should be able to answer. If they can't, you might want to think about turning and walking away.
8 Questions to Ask When Buying a Used Car 
Do You Have a CarFax Report or AutoCheck?
A CarFax or AutoCheck report will show you answers to almost all the common questions you're intending to ask when buying a used car. If the dealership can't provide one for a vehicle, it's cause for concern. But if you find a private owner with a vehicle you take a liking to, and they don't have one of these reports, you can easily access one of them online.
Typing in the Vehicle Identification Number (or better known as VIN#) into either one of these sites will answer a lot of your need-to-know questions. You can find the VIN# on the car's title or the physical car in many different places—check the dashboard, door jams, under the trunk lid, etc.—and they should all match.
Here's what CarFax or AutoCheck reports should tell you:  
Car's retail value or trade-in value
Types of owners—personal, lease, car rental company, taxi cab company, etc.
Accident reports
Service reports
Car's mileage
Title reports
Recall lists
..and plenty more information. 
---
GET THE SAME INSIDER INFO THAT DEALERSHIPS USE
The CoPilot app is the smartest way to buy a car. Built using the same technology as dealerships use, we'll show you everything you want to know about each listing - like how long it's been on the lot, or if there are similar vehicles at a better price nearby. 
---
Can the owner/salesman inspect the vehicle?
Don't be shy here; the owner should have nothing to hide. And although this request may seem a bit intimidating, it's standard procedure, and your seller should expect the question.
A simple smell, visual check, and sound check should tell you a lot. Ask the owner/salesman to look inside (front and rear). You should be able to tell if the vehicle has been cleaned regularly, if it's a smoker's vehicle, or even if they've had little kids in the vehicle (think: juice stains, crumbs, sticky stuff, etc.)
Ask the owner/salesman to start the vehicle up so you can look under the hood. It should start up right away. After about 30 seconds of the vehicle running, look for leaks and signs of smoke (except for the exhaust pipes at the rear). Listen for any rattles, knocks, and funky smells. Next, ask to look in the trunk or rear storage space. Do the same smell and visual check there too. You don't have to be an expert to notice that something looks off, somethings loose, broken, etc. 
Most importantly of all, never listen to the classic line all vehicle sellers use, "Oh, I wouldn't worry about that. It never gives me problems." 
Listen to your gut here.
When was the last time the vehicle was serviced by a professional? How often has the vehicle been serviced?
Your vehicle of interest may have been serviced by a professional that didn't report every maintenance, so therefore you won't see that information on a CarFax or AutoCheck report. If the owner says that some of the car's services are unaccounted for, ask them to see receipts for service work. If they don't have receipts, they might have had a non-professional work on that vehicle, and who knows how that went. 
Can I take the vehicle on a test drive?
You'll definitely want to take the vehicle on a test drive to see how it feels to you. 
Does the steering wheel shack or wobble during driving or stopping? 
Does the vehicle run and ride smoothly, and does it have the pep and acceleration that it should? 
Get it up to speed and keep it there for a while, do a few hard stops, hit a few turns a little hard—make sure it feels right and safe to you.
Very important: Make sure to play with everything. Test the radio, the wipers, heat, and air conditioning. In general, all the power and non-power accessors should work with no problem. 
---
PICK THE RIGHT USED YEAR MODEL
When it comes to buying a used car, you want to find the perfect intersection of savings and reliability. See how much you can save buying nearly new vs. new with CoPilot Compare. 
---
Does the vehicle have any aftermarket upgrades?
Most dealerships take off aftermarket upgrades and put the stock parts back on their used cars. However, they might leave aftermarket parts on if they're installed correctly and don't void any warranties. 
If you're looking at a vehicle that has aftermarket parts installed from who knows where, by who knows who—and you know nothing about the auto mechanics who installed them— leave those problems for someone else.
Are there warranties attached to the car?
If you're buying from a private owner, ask if there are any pre-existing warranties on the vehicle that you should know about. If you're buying from a dealership, ask about any pre-existing warranties and any warranties that will or could be added before you sign the paperwork.
How long has the vehicle been on the lot or is the vehicle garage-kept?
If you're shopping at a dealership, you want to find out how long the vehicle's been setting around. If a car has been on the lot for a long time, it probably has nothing to do with the vehicle itself; it's just hasn't fit anybody's criteria. However, a vehicle that sits for a long time without getting started up or moved could have problems—fluids can dry up or go bad (including gasoline), tires can get flat spots, the paint may be affected by the weather, and more. Look out for these things and make sure they get taken care of by the dealership's service department (and it doesn't come out of your pocket).
If you're going through a private owner, see if they kept the vehicle in the garage. If they did, this is a good thing. 
Why is the seller selling the vehicle?
There are many different reasons why people buy and sell vehicles. The reason why the owner is selling may be a reason that puts you off and steers you away from transaction. Then again, that reason may not bother you and may even benefit you. For example, a family may have a new kid on the way, they may be changing their location, they don't use it that often, they need the money, they need a car of a different size, etc. None of those reasons are bad things.
Can you come down any on the price?
Almost all vehicles have a little wiggle room when it comes to the bottom line price. If it's a dealership, a salesperson will go the distance to make a sale. If they have hit their bottom line, they might throw in a fresh set of tires, a free oil change, or a filter change. A salesperson gets paid on commission, so they want to make that sale. Use that to your advantage.
If you're buying from a private owner, ask what's the lowest they'll accept for the vehicle or throw them a reasonable offer that is too low in hopes they'll counteroffer with a price somewhere in the middle. And don't be afraid to walk away. Vehicles don't sell that fast, especially for private owners. Your final offer may be too low for the owner at that moment, but after a couple of days, they may reconsider.  
---
HOW TO FIND A GOOD CAR DEALERSHIP
Most car dealerships are independently owned and operated, so you might pay thousands more in fees at one dealership than at another. Here's how to find a good car dealership. 
---
Most important?
Make sure you're buying a vehicle that you like, want, and need. Never buy a vehicle that you're not sure of—return policies on vehicles are usually non-existent, and you don't want to get stuck with something that will make your life more difficult.
The CoPilot car shopping app is the easiest way to buy a car. Tell us what you're looking for and we'll search the inventories of every dealership in your area to make you a personalized list of the best car listings in your area.
Only looking for newer models? CoPilot Compare is the search engine for nearly-new cars. Only see cars 5 years or newer with low mileage - CoPilot Compare is the best way to find off-lease, early trade-in, and CPO cars.
The best part? CoPilot is built using the same technology that dealerships use to buy and sell their inventories, so we have more info on each vehicle than competitors. CoPilot doesn't work with dealerships, so there are no sponsored posts or other shady practices - just the most info on the best cars. Check out our About Us page to see how CoPilot works.