The 5 Best Paint Sealants for Black Cars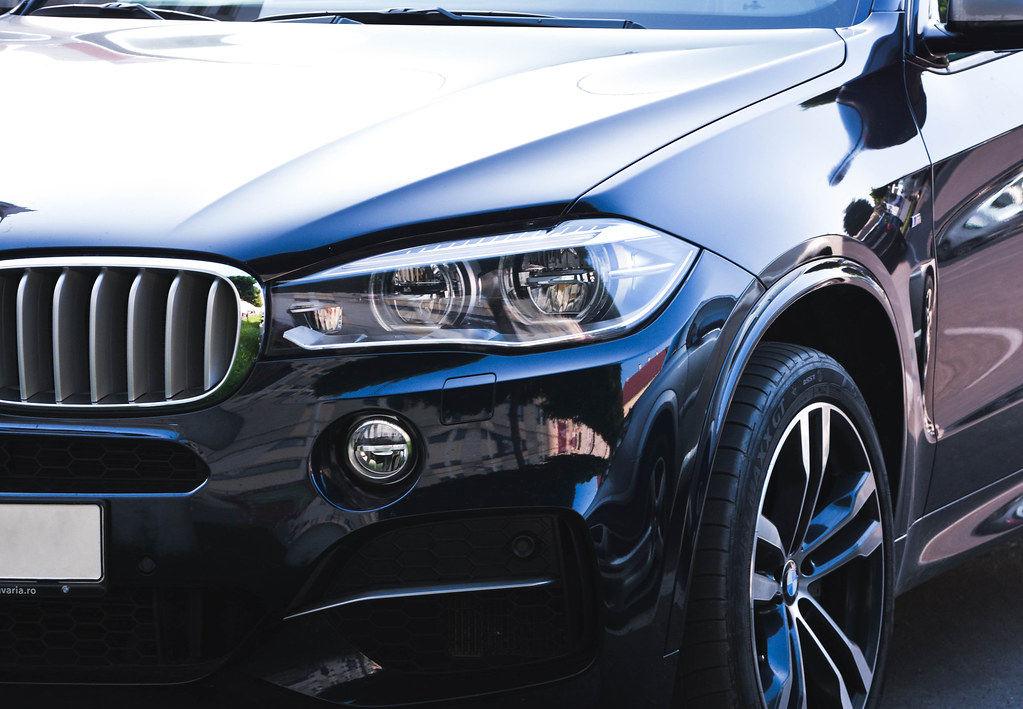 Black car by Alex Mihis — CC0 1.0
The best paint sealants for black cars have seen significant improvements in recent years. At one time, these products were best left in the capable hands of a professional. Now, however, consumers can get commendable results going it alone.
To assist you in finding the right paint sealant for your black beauty, we've tracked down the absolute best of the best. Now you can spend less time researching and more time making your ride stand out.
Our Trusted Picks
The pain sealants of yesteryear were difficult to work with and often left your vehicle looking worse for wear. Fast-forward to modern times, and nearly anyone can learn how to use the best paint sealants for black cars. 
So if you're the owner of a black vehicle, you're definitely going to want to stick around. You can make an amateur attempt at restoring your ride's shine to impressive results, thanks to the modern improvements in today's sealants.
---
NOT JUST FOR CAR SHOPPING
The CoPilot app isn't just for buying a car - our new CoPilot for Owning tool will help you keep track of recalls and gives you advice on which scheduled maintenance tasks are most important.
---
Wolfgang Deep Gloss
Wolfgang sealants have been around for years. But until fairly recently, they were mostly used by professional car restoration services. Not so with today's Wolfgang Deep Gloss.
You can use this sealant on any automotive paint color, but there's something truly stunning about the way it works on black. The shine is absolutely gorgeous and serves to breathe new life into your paint.
You'll want to make sure you keep Wolfgang Deep Gloss off of plastic and rubber, as it can quickly stain either. Application is a breeze, and there is no pesky dust to fight with. 
The price is a bit steep, especially considering that you only get 16 ounces to work with. That said, a little goes a long way. As such, your bottle should last you a fairly long while. 
Wolfgang also offers a 128-ounce bottle of Deep Gloss, but it is mighty expensive. Try the smaller size first so you can be sure it's what you're looking for. 
After about 12 hours of curing, you can look forward to your black vehicle looking sleeker and more stylish than ever.
Pros
Incredible gloss and shine
Easy to use
Cons
Meguiar's Ultimate Fast Finish
If Wolfgang's pricing is out of your range and you're looking for something a bit more manageable, consider Meguiar's Ultimate Fast Finish. Granted, you only get 8.5 ounces, but the price is more than reasonable and won't break the bank. 
Plus, it works wonders on paint, making this one of the best paint sealants for black cars. As a synthetic polymer, there isn't any wax present in Meguiar's Ultimate Fast Finish. 
But don't let that deter you from having a look. The synthetic compound does an excellent job of restoring black vehicles to a like-new shine. What's more, application is a cinch, and buffing is even easier. 
You don't need a lot of strength to use Ultimate Fast Finish, as it goes on and comes off effortlessly. If you're looking for value, this is an excellent product to consider. Sure, it might not be as effective as Wolfgang's Deep Gloss. But it certainly earns its place among the best paint sealants for black cars.
Pros
Affordable price
Easy to apply
Nice gloss
Cons
---
IS GAP INSURANCE WORTH IT?
Gap insurance can prevent you from making payments on an already-totalled car, but is gap insurance worth it? We break down what gap insurance is, if it's worth it, and more - simply and with plenty of examples. 
---
Optimum Opti-Seal
Costing slightly more than Meguiar's Ultimate Fast Finish, Optimum's Opti-Seal is still reasonably priced, delivering results that are sure to bring out the shine in your black paint job. 
Once applied, Opti-Seal works to protect your vehicle from harmful UV rays, as well as dirt and debris that comes from everyday driving. 
Where this paint sealant stands out from the competition is in how it's applied. Unlike others that require buffing, Opti-Seal simply sprays on your vehicle. Once you are satisfied with the application, you need only to wipe it off. 
That's it. There is no buffing necessary, as the spray sealant takes care of the rest to leave your car looking glossy and appealing. If there are scratches or blemishes on your vehicle, you'll need to fix those before applying Opti-Seal, as it isn't designed to repair such markings.
What you do get, however, is incredible protection that prolongs the life of your vehicle's paint. You can choose between a 2-ounce and 8-ounce bottle. Although that might not sound like much, you need only to spread a very thin layer over your vehicle.
Pros
A little goes a long way
Simple application
Cons
Chemical Guys Jet Seal
If you want lasting protection for your vehicle, Chemical Guys Jet Seal is worth a look. Following application, you can look forward to up to one year of protection, keeping your black paint looking its best for minimal investment.
Chemical Guys Jet Seal is reasonably priced and works well. The reflective finish that this product provides has to be seen to be appreciated. Not only does it work well on paint, but you can also use it on your car's headlights and signals, glass, and metal. 
You also get the added benefit of UV protection to keep your vehicle looking glossy all year long.
Pros
Multi-surface application
Long-term protection
Beautiful finish
Cons
Must be applied in proper conditions
---
THE BEST USED LUXURY CARS ON THE MARKET
Buying a used or CPO luxury car is one of the smartest buys you can make - you can get a lot of car for not much money. You can pick up a three-year-old luxury car for about half of what you'd pay new. Check out this list of the best used luxury cars on the market to find the best deals. 
---
CarPro Reload
CarPro Reload might be a bit pricey, but the effects of this product are some of the best around. You simply need to spray it on using the built-in sprayer. It can be safely applied to more than just paint, too.
Glass, rubber, and plastic can all benefit from CarPro's Reload. For best results, spray the solution to your car while it's still wet. Applying Reload to a dry vehicle can lead to streaking, so play around with it first to see what looks best on your paint.
Most people apply Reload about once a month to keep their car shining like new. CarPro has several bottle sizes to choose from, some of which are pretty expensive. As such, you might be better off investing in the smallest bottle first to see how your vehicle reacts to it. 
Once applied, you'll be impressed by how well it repels dirt and debris. With routine applications, you can work to keep your ride looking glossy.
Pros
Repels debris
Easy to apply
Cons
Larger bottles are expensive
Needs applied fairly often
Get a Curated List of the Best Used Cars Near You
The CoPilot car shopping app is the easiest way to buy a car. Tell us what you're looking for and we'll search the inventories of every dealership in your area to make you a personalized list of the best car listings in your area.
Only looking for newer models? CoPilot Compare is the search engine for nearly-new cars. Only see cars five years or newer with low mileage — CoPilot Compare is the best way to find off-lease, early trade-in, and CPO cars.
The best part? CoPilot is built using the same technology that dealerships use to buy and sell their inventories, so we have more info on each vehicle than competitors. CoPilot doesn't work with dealerships, so there are no sponsored posts or other shady practices — just the most info on the best cars. Check out our About Us page to see how CoPilot works.