Are Acuras Expensive To Maintain?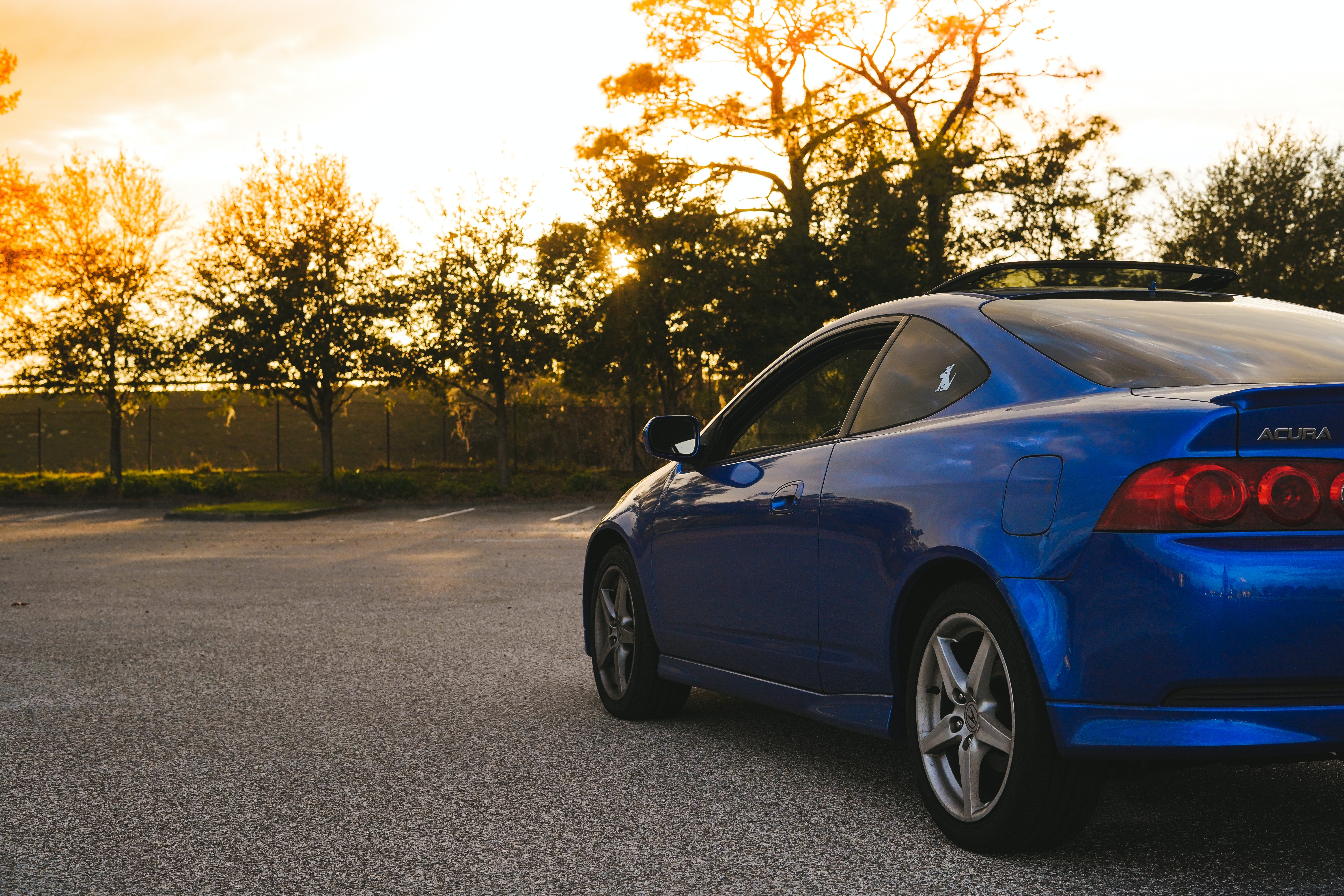 Photo by Alex Haney on Unsplash
Acura is a premium car brand that produces luxury and performance vehicles. Their cars and SUVs are known for powerful performance on the road. Of course, it's critical to consider the cost of keeping any car in ideal shape. You might wonder - are Acuras expensive to maintain?
Read on to learn more about how much it costs to maintain an Acura. We'll dive into how often they break down, maintenance costs, and even more. Are Acuras expensive to maintain? Let's find out!
Are Acuras Expensive to Maintain? 
Acuras are not expensive to maintain. According to motor1.com, the average annual cost of repairs for an Acura is $501. This number, especially for luxury vehicles, is much lower than the national average cost of repair for cars in the United States of America. The average price currently is $632.
According to repairpal.com, the brand stands in 2nd out of 32 car brands with a 4.0/5.0 reliability rating. With an Acura, you don't need to anticipate visits to the repair shop as often as other brands. The troubles that do arise are also less likely to be severe, which means less money out of your pocket.
---
GET THE SAME INSIDER INFO THAT DEALERSHIPS USE
The CoPilot app is the smartest way to buy a car. Built using the same technology that dealerships use, we'll show you everything you want to know about each listing - like how long it's been on the lot, or if there are similar vehicles at a better price nearby. 
---
Why Are Acuras Reliable?
Acuras are reliable for three reasons - the repair cost is low, it requires very few visits to the repair shop a year, and a minor amount of those visits are necessary due to severe, expensive repairs. You can put your trust in an Acura, knowing it's not very likely that it will spring a devastating price tag on you without warning.
According to repairpal.com, average visits to a repair shop with Acuras resulted in necessary visits only .4 times a year. This number means that you could go a year without taking your vehicle in for repairs. Of course, this doesn't mean you can skip out on necessary maintenance visits throughout the year.
The same site reports that only 8% of visits to the repair shop were necessary due to severe, expensive trouble. This number is very low for a luxury car.
These two combined with the low cost of maintenance make Acura an affordable car to maintain. It's one of the most reliable brands out there right now.
How Often Do Acuras Break Down?
Another item to consider is how often Acuras break down during ownership. Of course, the older a vehicle gets, the more it will break down and suffer issues. However, it's critical to think about how early these will appear. How often should you expect trouble to arise in an Acura model?
According to motorask.com, Acuras should last 250,000-300,000 miles before major repairs are necessary. If they receive proper care, they can potentially last even longer. Staying on top of vehicle repairs will prevent trouble from occurring as often. Ensure you keep up with maintenance checks and minor fixes for the best results.
---
THE BEST CARS FOR COLLEGE STUDENTS
Whether you're squeezing into a tight campus parking spot or hauling ten loads of laundry back home, these best cars for college students will get you, your friends, and your stuff where you're going.
---
Acuras are one of the most durable options on the market. It's possible to own one for at least fifteen years without coming in contact with severe breaks. The brand has worked hard to cement itself as one of the most reliable luxury options for drivers.
The best thing you can do is care for your Acura. It's made to last, but extra care will help it last even longer. It's also critical to note that the older the car gets, the more likely it is to experience trouble.
What Are Common Acura Maintenance Needs?
When considering if Acuras are expensive to maintain, you might wonder which components tend to fall apart more than others. Which portions can you expect to have the most difficulty with an Acura? Let's talk about a few pieces that tend to experience more difficulty in Acura models than others.
According to repairpal.com, a few of the common troubles that tend to arise in Acuras include the following:
Transmission failure
Rattling engine
Sensor troubles
Ignition switch failure
Soft/low brake pedal
Entertainment system illumination failure
These appeared most often to drivers of Acuras.
Out of these, the engine and transmission troubles are the most expensive to deal with on average. These will often appear later in the life of an Acura and come back again and again. If your Acura breaks down, there's a slim chance the repair will be a severe one. You can rest easy with the brand on your side.
---
8 QUESTIONS TO ASK WHEN BUYING A USED CAR
So you're in the market for a used vehicle?  We've gone ahead and prepped some essential questions to ask when buying a used car.
---
What Are the Most Reliable Acura Models?
If you've decided you want an Acura as your next vehicle, it's critical to remember that a few models are better than the rest. Those who want to save money by picking the best of the best should select an Acura model well-known for reliability. Not all Acuras are created equal in the manufacturing world.
According to motorbiscuit.com, a few of the most reliable Acura models include:
These fall to the top when it comes to the best vehicles on the market for Acura.
The final anticipated yearly cost of keeping your Acura in good shape will vary based on the model you purchase. Still, most Acuras you invest in are excellent choices. They're a luxury brand that is affordable for the average person.
Final Thoughts on Acura Maintenance
Are Acuras expensive to maintain? When compared to over vehicles, Acuras fare well when it comes to reliability. Because of this, it's affordable for most car owners to maintain this vehicle over time. The average cost of repairs each year is below the national average, and there's a low chance the needed fixes will be severe ones.
We hope this information was helpful! It's vital to make an intelligent choice when picking your next vehicle to avoid paying an excessive amount for repairs every year. An Acura vehicle is an excellent way to keep money in your pocket. They are durable cars that can withstand a decent amount of wear and tear. Still, as time goes on, repairs will cost more and more.
---
---
Get a Curated List of the Best Used Cars Near You
The CoPilot car shopping app is the easiest way to buy a car. Tell us what you're looking for and we'll search the inventories of every dealership in your area to make you a personalized list of the best car listings in your area.
Only looking for newer models? CoPilot Compare is the search engine for nearly-new cars. Only see cars five years or newer with low mileage — CoPilot Compare is the best way to find off-lease, early trade-in, and CPO cars.
The best part? CoPilot is built using the same technology that dealerships use to buy and sell their inventories, so we have more info on each vehicle than competitors. CoPilot doesn't work with dealerships, so there are no sponsored posts or other shady practices — just the most info on the best cars. Check out our About Us page to see how CoPilot works.