Which Year Models of Used MINI Countryman to Avoid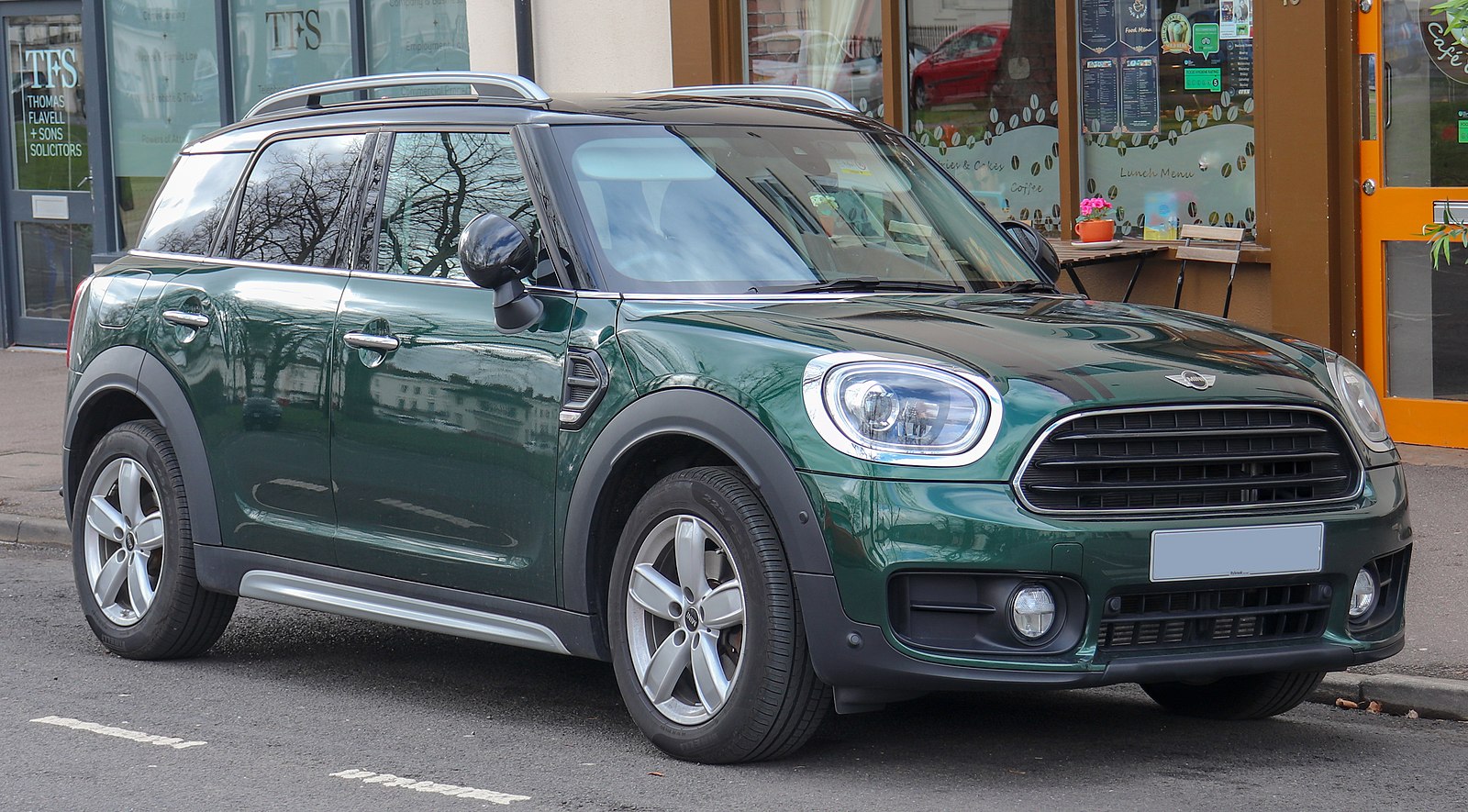 2018 Mini Countryman Cooper by Vauxford — CC-BY-SA-4.0
The Countryman is the first subcompact luxury crossover SUV released by BMW under the MINI line, becoming MINI's second most popular model. This 5-door SUV is now in its second generation as of 2017. Still, models from 2014 to 2016 also received a facelift that included a new hexagonal radiator grille and additional colors.
There are many sleek options available in the Countryman line, but you want to make sure your model is reliable as well. Luckily, we're here at CoPilot to help you make that decision.
Quick Answer: Avoid MINI Countryman Year Models 2011 - 2013
Even though most MINI Countryman models are highly reliable, the 2011, 2012, and 2013 models have serious safety hazards. We recommend avoiding these year models as they have been reported as having engine failures, fires, and other hazardous defects. These three models are pretty similar in their failings, so you should avoid 2011, 2012, and 2013 MINI Countrymans.
---
THE BEST USED LUXURY CARS ON THE MARKET
Buying a used or CPO luxury car is one of the smartest buys you can make - you can get a lot of car for not much money. You can pick up a three-year-old luxury car for about half of what you'd pay new. Check out this list of the best used luxury cars on the market to find the best deals. 
---
Which Year Models Of MINI Countryman Are Safe To Buy Used? 
Most year models will allow you to enjoy an incredible amount of space from the city to the countryside. The MINI Countryman is one of the finest marriages of flexibility and utility that you can buy, and there's a reason it's MINI's second best-selling model. CoPilot recommends the following MINI Countryman year models.
2010 MINI Countryman
2014 MINI Countryman
2015 MINI Countryman
2016 MINI Countryman
2017 MINI Countryman
2018 MINI Countryman
2019 MINI Countryman
2020 MINI Countryman
Even with such a famously reliable vehicle as the MINI Countryman, it still comes as a surprise that most of its year models have absolutely no complaints whatsoever.
The only Countryman mentioned above that has any complaints is the 2014 model. For any others, consider it a completely safe purchase for you to ride in style wherever you please.
As far as the 2014 model is concerned, it only has a single but noteworthy complaint. One customer experienced a cylinder head gasket leak at 14,000 miles and had to replace the piece.
This is undoubtedly an annoyance but has only been reported once, so it is unlikely to happen to you. With that being said, we still recommend this year's model along with the other previously mentioned ones.
---
FEEL SECURE IN THE CAR YOU CHOOSE
You don't want to buy a car - you want to get the best deal on the car you're looking for. The CoPilot app will notify you if there's a similar vehicle in your area at a better price, so you're always certain you got the best deal available. 
---
Which Year Models Of Mini Countryman To Avoid: 
Even with such a strong track record, MINI has unfortunately put out a few Countryman year models below their standards. These ones aren't worth taking the risk for, as there's a chance they could endanger you and your passengers. We don't recommend the following MINI Countryman year models.
2011 MINI Countryman
2012 MINI Countryman
2013 MINI Countryman
The run from 2011 to 2013 was a little rough for the MINI Countryman as each of these year's models had severe engine issues. The 2011 and 2012 both have engine failure issues and are prone to catching on fire, and this sort of catastrophe makes them worth avoiding at all costs.
The 2011 also has difficulty shifting gears and has had a report of an oil filter housing gasket leak. The 2012 year model also had a turbo failure at around 80,000 miles.
While the 2013's defects weren't as centralized in its engine, they're just as serious. In one such Countryman, the sunroof exploded at 11,000 miles, and others have had stuttering and clutch failure at around 15,000.
Combined with a faulty emission system, the 2013 could be a difficult vehicle to handle. Overall, you'll want to avoid the 2011, 2012, and 2013 MINI Countryman year models.
---
THE BEST USED MINIVANS ON THE MARKET
When it comes to hauling a lot of people and cargo, the minivan is hard to beat. We've factored in reliability, affordability, and functionality to create this curated list of the 8 best used minivans on the market today.
---
MINI Countryman Problem Counts By Year
These are the most common problems reported by owners on platforms such as carproblems.com, carcomplaints.com, and Car Talk Community. Concerning problems include engine fires and an exploding sunroof.
Common MINI Countryman Problems
Below are some of the most common problems you'll encounter with the MINI Countryman, especially with the models you should avoid.
Transmission problems - Numerous Countryman models are susceptible to transmission issues. Common symptoms include abnormal noises, delayed shifting, excessive vibrations, and acceleration jumps. Experts recommend checking the transmission regularly.
Shattering/exploding sunroof - This is a relatively significant issue with the 2013 MINI Countryman. According to reports, the Countryman sunroof shattered following an exploding sound. Replacing the sunroof with shatterproof glass fixes the problem.
Engine overheats - The 2012 MINI Countryman reportedly has an engine that tends to overheat. When this happens, drivers will experience symptoms like illuminated check engine lights, coolant leakage, blown head gaskets, etc. According to experts, the overheating issue is caused by faulty core plugs and coolant leaks.
Oil leaks - Another noteworthy problem with the 2012 Countryman is internal oil leaks. Unlike common oil leaks, this was hard to detect outside the car. According to the reports, the internal oil leak drips through the wiring sheath and may reach the electronic control unit (ECU). This may result in a short circuit and severe damage.
The Easiest Way To Find A Reliable Mini Countryman In Your Area
Finding a reliable used MINI Countryman in your area has never been easier! Just download the free CoPIlot car shopping app, tell us what subcompact crossover SUV you're looking for and we'll search every dealership in your area to craft a personalized list for great deals near you.
Built using the same technology that car dealerships use to buy and sell their inventory, CoPilot is the smartest and easiest way to buy a used MINI Countryman.
Try CoPilot Compare, the search engine for nearly-new cars if you're interested in newer, off-lease cars. We'll only show you models that are 5 years or newer with low mileage, most with CPO availability, and break down how much you save buying used with the best nearly-new listings in your area.
The best part? CoPilot doesn't work with dealerships, so there are no 'promoted' or 'sponsored' listings - just the best cars in your area. Learn more about how CoPilot works on our About Us page.