Toyota Remote Start: The Full Rundown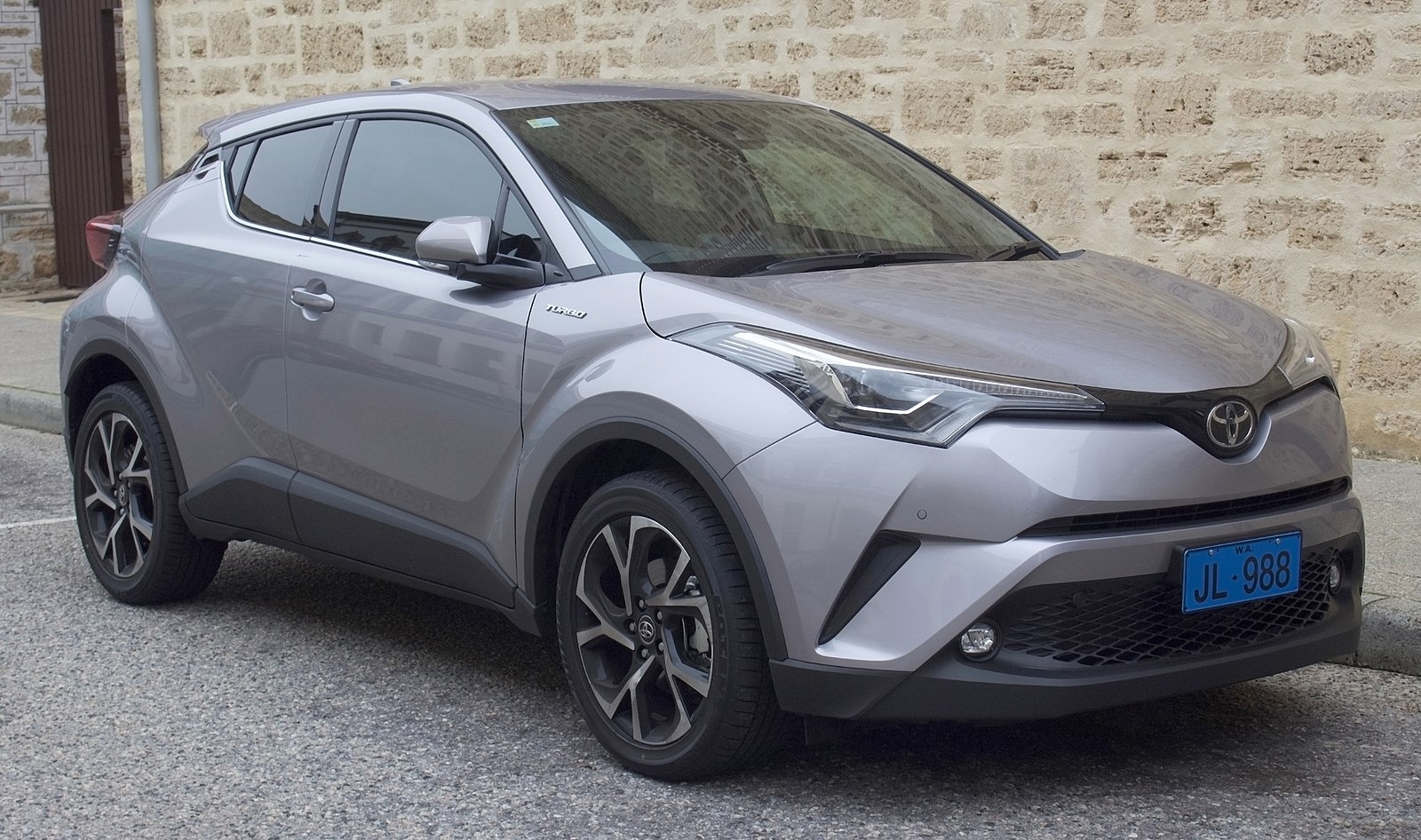 2017 Toyota C-HR by EurovisionNim — CC BY-SA 4.0
Remote start is one of those things that, once you have it, you feel like you can never live without it again. It's there for you on those cold winter mornings and hot and sunny summer days, making your car the perfect temperature when you're ready to hop in and go. 
Toyota, the world-renowned car manufacturer with everything from luxury to economy, offers a remote start on many of their vehicle, bringing convenience to your favorite brand. Below, we've got the scoop on the Toyota remote start, including the good, the bad, and the not-so-great.  
What Is Remote Start? 
Remote start is a system used to start your vehicle from a distance. Using laser technology, you could start your car with the push of a button and have the AC running on the defroster going. These are best for use in severe weather but, they work and are convenient for almost any case. 
Nowadays, several car manufacturers, including Toyota, are making remote start a standard feature, upgrading the standard technology in their line of vehicles. On top of that, models with innovative technologies can connect to owner's cell phones for more control including changing of temperature, automatic start and stop, and even controlling of music. 
---
FEEL SECURE IN THE CAR YOU CHOOSE
You don't want to buy a car - you want to get the best deal on the car you're looking for. The CoPilot app will notify you if there's a similar vehicle in your area at a better price, so you're always certain you got the best deal available. 
---
When Did Toyota Start Installing Them in Vehicles? 
A remote start is an option that anyone can add to any car but, it's counted as an aftermarket product. The Toyota remote start straight from the manufacturer has been around since 2010. Over the years, makers have tweaked the technology to make the most useful and efficient devices that give Toyota drivers the extras they love. 
Toyota Models with Remote Start 
Though Toyota remote start has been around for a while, it isn't available on every single model. Part of the reason why deals with the construction of the car, like remote start, requires an automatic transmission. The current models that are remote start compatible include: 
Camry (2010+)
Corolla (2012+)
Highlander (2100+)
Matrix (2012+)
Prius (2012+)
Rav4 (2011+)
Sequoia (2011+)
Sienna (2011+)
Tacoma (2016+)
Tundra (2011+)
Venza (2010+)
Yaris (2011+)
If your current Toyota doesn't have a remote start, you have the option to add them. As long as your car is on this list, you should either already have or be able to add a remote start to start enjoying the benefits today. 
Differences in Toyota Remote Start Functionalities Across models
When you get used to remote start in one model from Toyota, you can do the same easily with other models. Additional features to the newer remote starts allow owners to start from a distance and maintain the last set temperature within the vehicle. When connected with Toyota's new Entune App, users have many more possibilities to what they can do with it, able to control the radio, temperature, and more with the push of a button. 
The Pros and Cons of Toyota Remote Start 
Just like all things, there are ups and downs. When it comes to Toyota remote start, you find mostly praise from those who have it but, it's not for everybody. Below, we've lined out some pros and cons to help you decide if adding a remote start is right for you. 
The Pros 
It's convenient – Start your car in all kinds of weather without leaving your home. 
It stays locked – Back in the day, you'd have to leave your car running to keep it cool or warm Today, you can have your car running and doors locked at the same time. 
It doubles as a lock – It's not easy to keep up with multiple gadgets. You can find everything in one place with a remote start from Toyota. 
It's compatible – Remote starts are now compatible with Toyota's Entune, allowing you to connect to your phone and change conditions in your car with the push of a button. 
The Cons 
It can be wasteful – Letting your car idle for longer than 30 minutes produces waste. This waste is a direct cause of pollution and isn't necessary for any reason. 
Expensive maintenance – Remote starts are a piece of technology that, unfortunately, will require maintenance one day. Unlike regular vehicles, maintenance can be higher and key fobs much more expensive to replace.
---
THE BEST CARS FOR COLLEGE STUDENTS
Whether you're squeezing into a tight campus parking spot or hauling ten loads of laundry back home, these best cars for college students will get you, your friends, and your stuff where you're going.
---
Can You Benefit from Remote Start? 
As we said, everyone that has tried a remote start stays with a remote start. It's convenient, small and compact, and easy to use. Deciding if it's right for you take looking at the key benefits, all of which we've listed below. 
1. Warm Up your Car 
Your Toyota, like all vehicles, needs time to warm up. When you start your car a bit before taking off, you give it a chance to warm up and start reaching its normal operating temperatures. 
2. Enjoy the Perfect Temperature 
If you live in a place that has severe weather, a remote start can become your best friend. You can get into a cooled-down car and not worry about burning or sticking to the seats. Plus, if it's cold outside, you can start the defrost process before you leave for the day. 
3. It's Convenient
Perhaps the biggest plus is that a remote start is convenient. It will help you start up your car, lock it, and unlock it, all from the same key fob. 
---
8 QUESTIONS TO ASK WHEN BUYING A USED CAR
So you're in the market for a used vehicle?  We've gone ahead and prepped some essential questions to ask when buying a used car.
---
It's All About Your Personal Preference
At the end of the day, whether or not you add a remote start to your Toyota is up to your preference. Some users like the convenience and the luxurious feel of stepping into a fresh car. Toyota is starting to add remote starts to many of their models, making it a standard feature across many of their automatic models. 
Deciding whether a remote start is right for you and your Toyota is really based on your preferences and whether or not you're ready for your next new favorite gadget. Remote starts are addicting and, once you have one, you'll always want one.
Get a Curated List of the Best Used Cars Near You
The CoPilot car shopping app is the easiest way to buy a car. Tell us what you're looking for and we'll search the inventories of every dealership in your area to make you a personalized list of the best car listings in your area.
Only looking for newer models? CoPilot Compare is the search engine for nearly-new cars. Only see cars five years or newer with low mileage — CoPilot Compare is the best way to find off-lease, early trade-in, and CPO cars.
The best part? CoPilot is built using the same technology that dealerships use to buy and sell their inventories, so we have more info on each vehicle than competitors. CoPilot doesn't work with dealerships, so there are no sponsored posts or other shady practices — just the most info on the best cars. Check out our About Us page to see how CoPilot works.