The 8 Most Reliable Trucks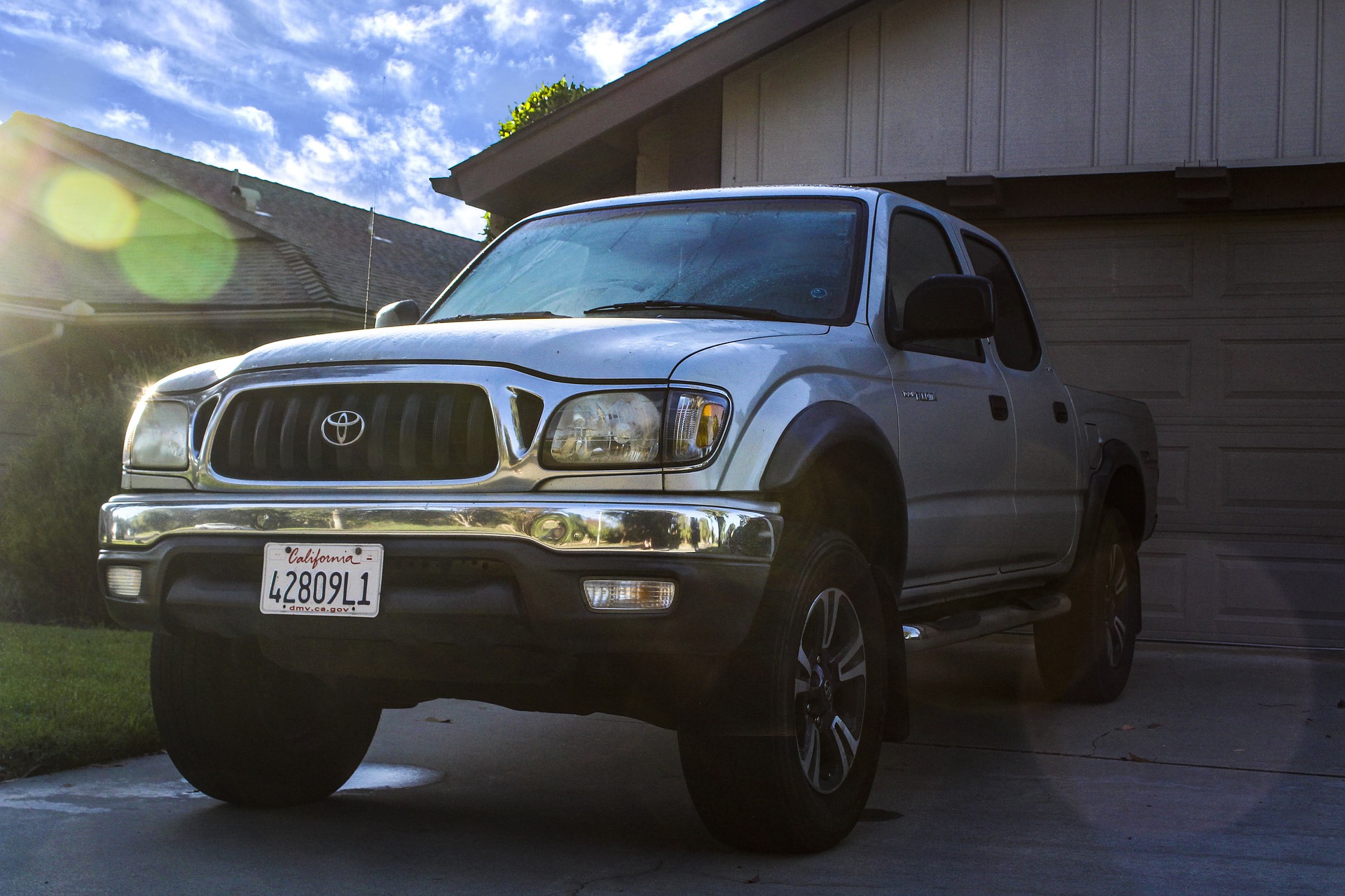 Image by Nick Magwood from Pixabay
We all have to-do lists, but are you the type of automobile owner whose to-do list includes picking up bags of concrete, lumber, or furniture? If this sounds like you, then you probably own or would like to own a pickup truck. That being the case, you will want to purchase the most reliable and durable truck on the market.   
If you are going to spend your hard-earned money on a vehicle, you want to be sure you are spending your money right. You need to know what the most reliable trucks are that are currently available. Lucky for you, trucks are one of the most common and strictly tested vehicles. Some people rely on their trucks for their livelihood, so every truck must be durable, dependable, and reliable.
What Are The Most Reliable Trucks?
1. The Nissan Titan
The Nissan Titan defiantly deserves a spot on any most reliable trucks list. This three hundred and ninety horsepower five-point six-liter V8 engine is going to have all the towing power you could ever need. This model is available in three different cab styles and with one of three different bed lengths.
All models come with high-quality one hundred percent leather upholstery. This truck is perfect for main roads and off-road. 
2. The Toyota Tacoma
Toyota is known for making dependable vehicles across the board. The Tacoma is no exception. Building the Tacoma was an idea for Toyota's enjoyment. Sixteen-inch wheels, as well as a One hundred and fifty-nine horsepower V4 engine, is why this little truck can stay in line with the big boys—designed for the owner who needs a pickup that can be practical but can also tow and get dirty if need be. 
3. The Ram 1500 
This reliable truck is an excellent choice for the active family man. The Ram 1500  has the guts to keep up with the other boys but has comfort at the heart of its design. With a ten-speaker audio system and comfy leather interior, this is a comfortable ride that can is ready to go off-road whenever necessary. 
Able to tow up to upward of twelve hundred pounds, this three hundred and five horsepower V6 can be supped up to close to four hundred upon purchase. 
---
THE BEST USED SUVS UNDER $10,000
We looked into price, reliability, features, and more to create this list of the best used SUVs under $10k on the market today. Take a look - some of the best used SUVs have gone mostly overlooked or forgotten. 
---
4. The Honda Ridgeline
This driver-friendly truck has a heated steering wheel and a two-driver seat memory system. Multiple drivers can be instantly comfortable upon entering. The Honda Ridgeline is also the ultimate ride for avid tailgaters. An excellent truck bed audio system is included in this model allowing for the easy listing of tunes from the outside of the truck. It is also a comfy ride that features a blind spot traffic system. 
5. The Chevy Colorado 
The Chevy Colorado is the ultimate city dweller's truck. With folding side mirrors, cruise control, and your choice of short or long bed sizes, this truck is excellent on the busy streets but still rigid enough to handle whatever you need to be done at the job site. An estimated thirty miles per gallon is something to consider for this small four-cylinder powerful diesel engine. If you are concerned about gas mileage, this is the truck for you.
---
BE CERTAIN YOU'RE GETTING THE BEST DEAL
CoPilot searches your area and lets you know if there's a better deal on a similar vehicle nearby, so you're always certain you got the best deal possible. The CoPilot app is the smartest way to buy a car. 
---
6. The Ford Ranger 
Welcome back to the classic; the Ford Ranger is back on the market and is as dependable as ever. Available in SuperCab or SuperCrew styles, this powerful little four-cylinder can tow over seven thousand pounds and can stow up to two thousand pounds. 
With a suspension designed for city streets and off-roading, this staple of American trucks has a back-facing camera and hitch assist as well as a four-inch built-in monitor display. 
7. The GMC Canyon 
This versatile truck is as dependable and durable as it gets. Made for a variety of uses, the GMC Canyon can handle up to five passengers comfortably seated. It will get there fast with a four-cylinder turbo diesel engine. With heated seats, this truck has an optional easy lift and lower tailgate system, allowing easy storage of whatever you need to hit the road.   
8. The Nissan Frontier
Another truck from Nissan makes the list for the most reliable trucks. Whether for work or play, the Nissan Frontier is considered the most dependable truck on the current market. The ride will be comfortable and smooth with a five-point eight-inch touchscreen monitor and a comfy leather interior. 
Independent double-wishbone front suspension assures a smooth ride on or off-road. With a towing capacity of close to seven thousand, you should have no trouble towing anything you can think of. The Nissan Frontier is the perfect truck for both workers and families. 
---
THE BEST USED LUXURY CARS ON THE MARKET
Buying a used or CPO luxury car is one of the smartest buys you can make - you can get a lot of car for not much money. You can pick up a three-year-old luxury car for about half of what you'd pay new. Check out this list of the best used luxury cars on the market to find the best deals. 
---
To Sum It Up
The market for trucks is massive. With so many models with so many features, the list of options is enough to make you dizzy. At the end of the day, you want what is going to best suit your needs. Seeing all your options for the most reliable trucks laid out will probably be your best tool for finding the right truck. 
This list of the most reliable trucks is important because having the right features, colors, and styles is important. Still, you need to know what the most dependable models of trucks are. Otherwise, you could be buying a beautiful but unreliable vehicle. 
You work too hard to spend money frivolously on a truck that is going to be undependable within a few years. Stick to this list, and you will do fine with whatever choice you make. So, go get yourself one of the trucks on this list, get out there, and conquer the road.
Get a Curated List of the Best Used Cars Near You
The CoPilot car shopping app is the easiest way to buy a car. Tell us what you're looking for and we'll search the inventories of every dealership in your area to make you a personalized list of the best car listings in your area.
Only looking for newer models? CoPilot Compare is the search engine for nearly-new cars. Only see cars five years or newer with low mileage — CoPilot Compare is the best way to find off-lease, early trade-in, and CPO cars.
The best part? CoPilot is built using the same technology that dealerships use to buy and sell their inventories, so we have more info on each vehicle than competitors. CoPilot doesn't work with dealerships, so there are no sponsored posts or other shady practices — just the most info on the best cars. Check out our About Us page to see how CoPilot works.