The 7 Best Cars for Recent College Grads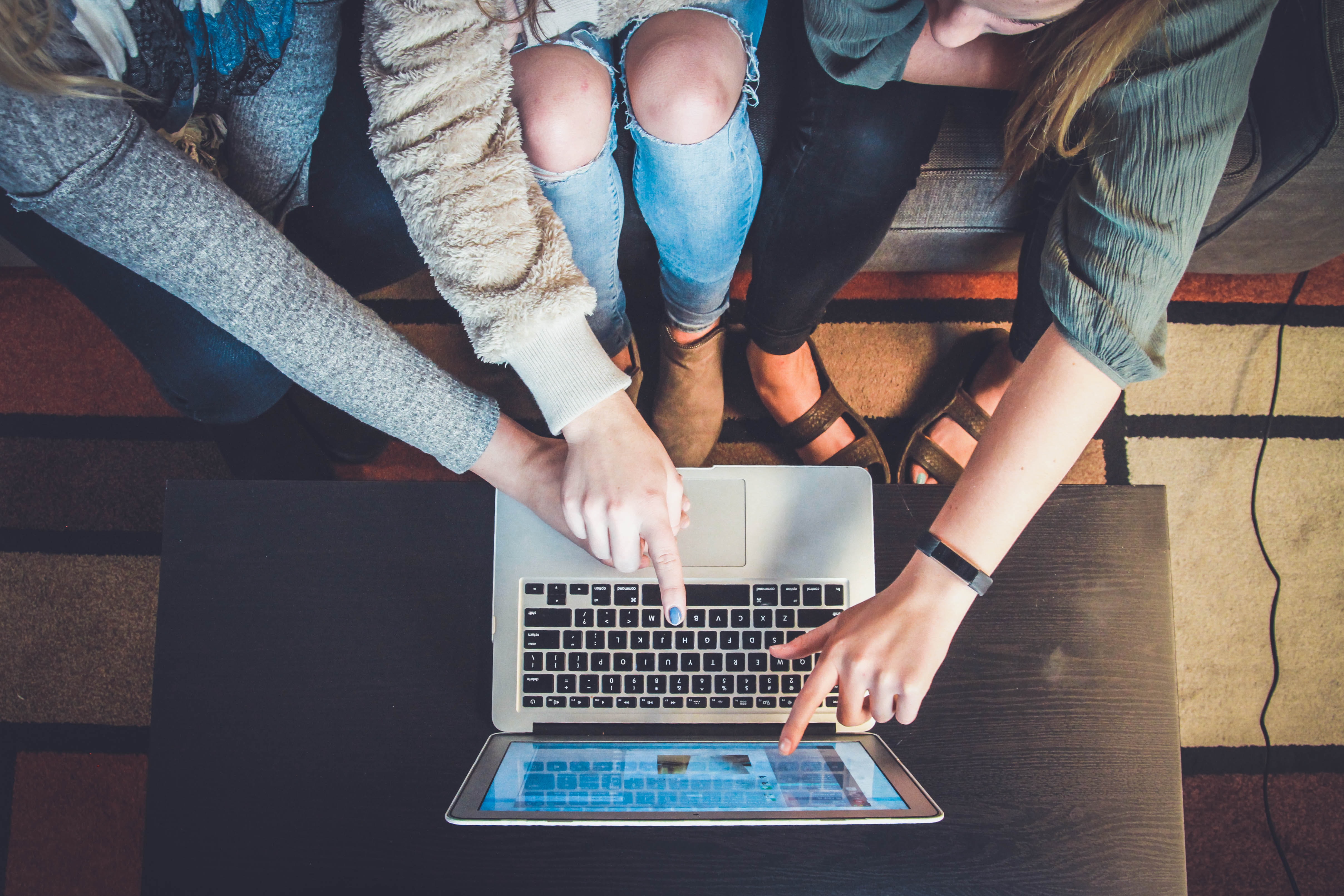 Photo by John Schnobrich on Unsplash
Congratulations graduates! You did it! We're so excited for you to take your first steps past college and into the world of adulthood. For most people college is a time of living freely but frugally; making the best of what's in front of you, like magically coaxing a gourmet meal out of a ramen packet, or getting your old-and-falling-apart beater car to just make it another 10 miles down the road.
But you're past that! And there are so many new things waiting on the horizon for you – a new job, new living situation, new friends, experiences, responsibilities, and, hopefully, a new set of wheels.
A reliable, high-quality car can make all the difference for a college graduate striking out on their own for the first time. But finding the right one for you – and for your budget – can be tricky. To help you out, here's our list of what we think are the 7 best cars for recent college grads.
What Should a Recent College Grad Look for in a Car?
Here are some key considerations recent college graduates should keep in mind when searching for their next vehicle.
Reliability. Chances are you're going to want something practical and easy to maintain in your first few years after college. Prioritize finding a vehicle now that will get you from point A to point B while you're still in the beginning phases of chasing success. The luxury sports car will come later.
Affordability. Not only should your first car out of college be cheaper to purchase, but it should be cheap to maintain. Sure the vintage BMW might be a steal initially, but your mechanic bills will make up for it.
At this stage in your life it's pragmatic to go for the more economical vehicle. Before you start your search, we recommend taking a close look at your finances and setting a car budget so you know what you have to work with. 3. Compatibility. Your new car should also suit your unique needs and lifestyle. Not everyone has the same college experience – and not everyone has the same after-college experience! The best cars for recent college grads are those vehicles that do what you need them to do, from graduation day and beyond.
---
NOT JUST FOR CAR SHOPPING
The CoPilot app isn't just for buying a car - our new CoPilot for Owning tool will help you keep track of recalls and gives you advice on which scheduled maintenance tasks are most important.
---
Best Cars for Recent College Grads
2019 Toyota Prius - $24,725
The Prius is sometimes poo-pooed as a slow and stuffy eco-geek. But this iconic hybrid is surprisingly zippy if you figure out how to feather the accelerator. Reviewers love the smooth ride, and compliment the car's versatility, giving a special nod to the optional AWD.
The Prius also gets up to 58 MPG on the freeway, saving you hundreds at the pump. And you don't need to worry about dropping 10 grand when the hybrid battery starts to fail – there are plenty of refurbished options available that make upkeep super affordable.
2020 Subaru Impreza - $19,595
The Impreza is a fun, affordable adventure car for recent college grads who sometimes like to take the road less traveled. You can get it as a sedan or a hatchback, depending on what your needs are.
Either way, we're sure you'll love the standard AWD, beautiful interior, modernized touch-screen infotainment center, and stellar safety ratings. The Insurance Institute for Highway Safety gave the 2020 Impreza a well-deserved spot on their Top Safety Picks + list, owing to Subaru's optional EyeSight Suite of driver assistance and safety features.
2019 Honda Fit - $17,145
Everybody's favorite subcompact car, the Honda Fit has won more awards than any other single vehicle since it first debuted in Japan in 2001. Super-affordable, super-reliable, this vehicle is ideal for many recent college graduates, and surprisingly practical in spite of its size.
The Fit is secretly a tiny truck, offering up to 57.7 cubic feet of cargo space with the back seats folded down – more than enough room to move you and all of your things off campus.
---
IS GAP INSURANCE WORTH IT?
Gap insurance can prevent you from making payments on an already-totalled car, but is gap insurance worth it? We break down what gap insurance is, if it's worth it, and more - simply and with plenty of examples. 
---
2021 Kia Soul - $18,765
Reviewers describe the styling of this Kia as "fun and funky," and compliments its unusual shape as providing a very roomy interior and plenty of headspace for taller drivers (basketball scholarship awardees take heed!)
The Soul will prove a great companion on a cross-country road trip or even just during your day-to-day, and comes equipped with interior features including a smartphone charging pad, touch-screen infotainment center, and optional real-time traffic monitoring and navigation. As an added bonus, the Soul is remarkable fuel efficient for a car of this size, achieving a combined MPG of 29.
2018 Mazda Miata - $26,190
If you caught a break with your student loans and have a little extra cash to throw around, may we suggest a Mazda Miata? This little two-seater is admittedly not the most practical vehicle in the world, but it is one of the most practical sports cars you can buy on a post-college budget. A little bit loud and a lot of fun to drive, this Mazda is among the best cars for recent college grads who want to make their new commute as enjoyable as possible.
---
THE BEST USED SUVS UNDER $10,000
We looked into price, reliability, features, and more to create this list of the best used SUVs under $10k on the market today. Take a look - some of the best used SUVs have gone mostly overlooked or forgotten. 
---
2019 Honda CR-V - $25,570
Car and Driver gave the compact SUV from Honda a 10 out of 10 rating, and it's easy to see why. This stylish vehicle is remarkably inexpensive for how cool, efficient, and high-performing it is. C+D compliments the CR-V for its "elite cargo space," so once you move you out of the dorms, you can come back for your friends and all of their belongings as well.
While the infotainment center is not the most sophisticated on the list, the Honda CR-V outperforms everyone else in terms of safety, having received the highest possible marks from the IIHS.
2019 Ford Ranger - $25,195
If your post-college experience is taking you far away from cramped city streets and high-rise dorm buildings, pack up your things in this Ford Ranger and take it as far as it will carry you! This vehicle is perfect for recent college grads whose new line of work involves towing, hauling, or rough-roading of any kind.
Car and Driver describes the interior of this Ford as "rudimentary," meaning you might consider installing your own radio if electronics was part of your curriculum. But the Ranger lives up to the "Built Ford Tough" slogan, and promises to make your life as a new grad one full of adventure.
Get a Curated List of the Best Used Cars Near You
The CoPilot car shopping app is the easiest way to buy a car. Tell us what you're looking for and we'll search the inventories of every dealership in your area to make you a personalized list of the best car listings in your area.
Only looking for newer models? CoPilot Compare is the search engine for nearly-new cars. Only see cars five years or newer with low mileage — CoPilot Compare is the best way to find off-lease, early trade-in, and CPO cars.
The best part? CoPilot is built using the same technology that dealerships use to buy and sell their inventories, so we have more info on each vehicle than competitors. CoPilot doesn't work with dealerships, so there are no sponsored posts or other shady practices — just the most info on the best cars. Check out our About Us page to see how CoPilot works.