What to Know When Trading In Your Lease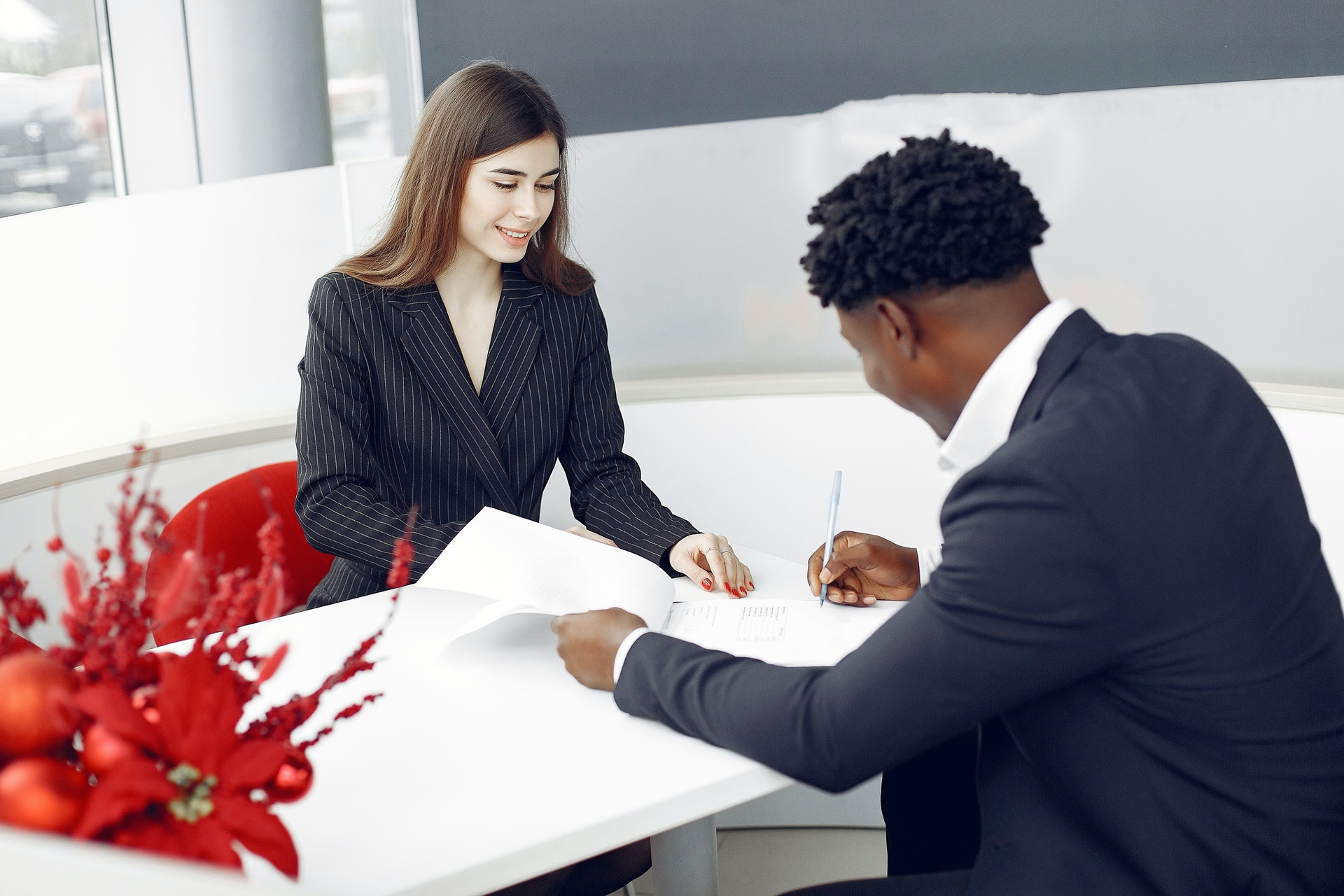 Photo by Gustavo Fring via Pexels
While it's common to simply return a car to the leasing company when your lease is up, it's not always the best option. In 2021, shortages related to COVID-19 made used car prices spike significantly, which means that it's very likely that your leased vehicle is worth more than your remaining buyout amount. 
Should you trade in your leased vehicle? 
No, not without checking the value of your leased car first. The average leased car is worth over $3,000 more than its buyout amount, meaning you can sell it for a profit. If you trade your lease in, you're giving this value away to your lease provider. 
Returning your leased vehicle without knowing what it's worth may cost you thousands. Selling a vehicle is not much more difficult than returning a lease, so it will likely be some of the easiest money you've ever made. 
Thinking about turning in your leased vehicle? Check the real-time market value with our lease buyout calculator to see what it's worth - it's free, easy, and helps the average leaseholder net over $3,000 in profits!
---
FIND YOUR LEASE'S RESIDUAL VALUE
Did you know that your leased car may be worth more than you (or your dealership) thinks it's worth? Learn how to calculate your lease's residual value and how you can use it to your advantage.
---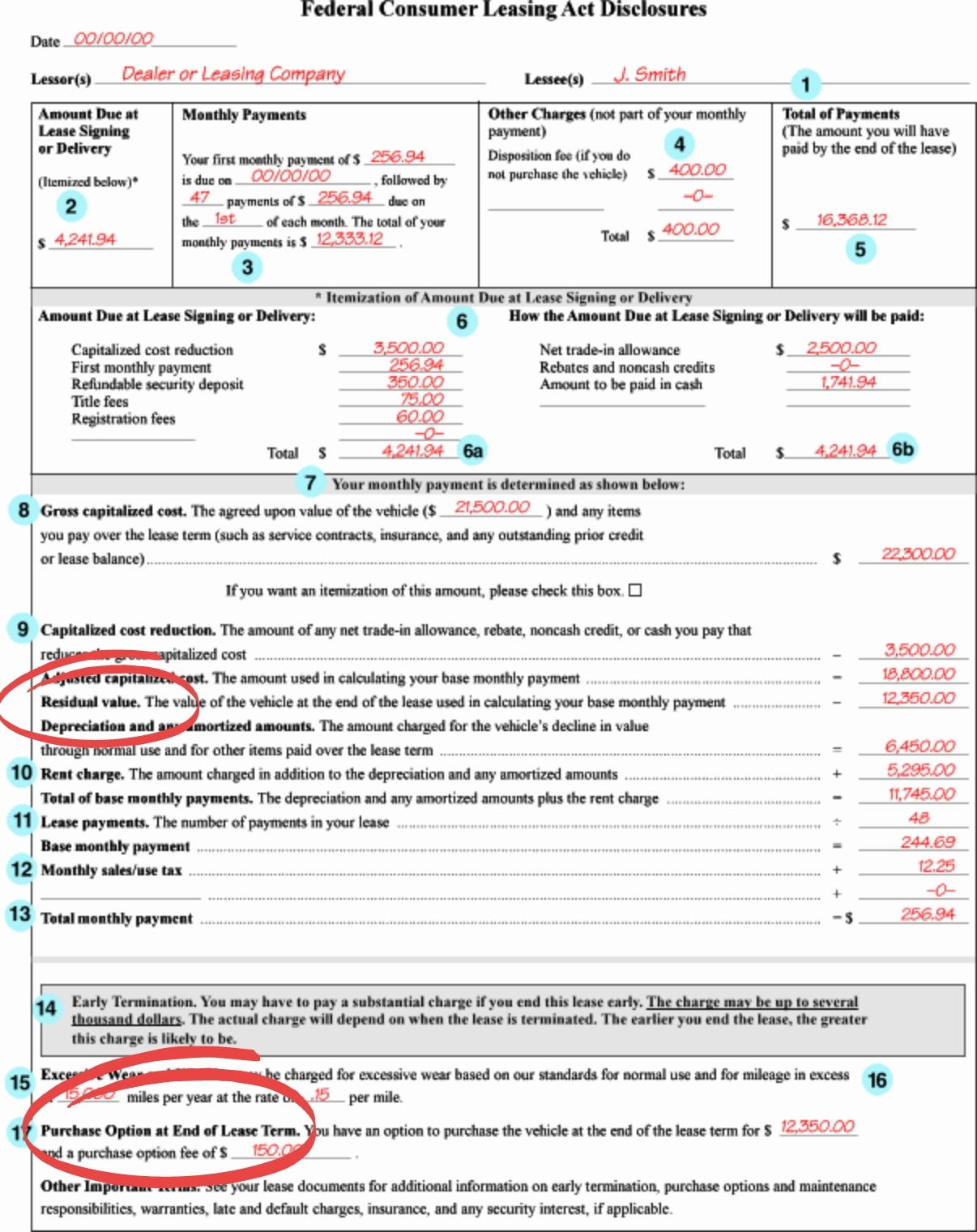 Photo by The Federal Reserve
Step 1: Find the market value of your leased vehicle
Every lease contract includes the leased vehicle's residual value at the end of the term. This value determines your monthly payment over the period of the lease, and is meant to reflect the depreciation the vehicle will accumulate while it's in your possession. Each leasing company will calculate this value differently, and their estimations aren't always accurate - especially recently, as used cars have skyrocketed in value. 
By the time your lease is coming to an end, find a copy of your most recent bill and use the lease buyout calculator to check your vehicle's current market value. Market factors like increased demand may not be priced into the lessor's residual value, so your car may actually be worth more than its residual value when your lease ends. The difference between the market value and the residual value is your lease's equity. This equity gives you an advantage because it means you can trade in your lease and pocket the difference.
---
DOWNLOAD THE FREE APP
The CoPilot car shopping app is the smartest way to buy a car. Get a curated list of the best cars for sale in your area, as well as notifications if a similar vehicle is listed nearby at a lower price. CoPilot is the smartest way to shop for used cars. 
---
Step 2: Find how much it would cost to pay off your lease
Finding the cost to end your lease is easy - it's on your lease contract, and is frequently included on billing statements & other paperwork. Look for sections reading "Buyout amount" or "Payoff amount" - this will tell you how much you'll need to pay at the end of your lease in order to own that vehicle. Once you know this amount, you can use the lease buyout calculator to learn how much you could make in profit by selling your lease. 

If your lease isn't up yet, it might be worth selling and paying off the buyout amount due to the massive demand for used vehicles. This trend will likely only continue through 2021, so the time to act is limited. 
If you're planning to get another lease, it's still a great idea to sell your current lease. You can put the profits towards the cost of your next leased (or purchased) vehicle, giving you a head-start on getting it paid off. 
Step 3: Profit!
The average person using our lease buyout calculator finds that they have $3,770 in potential profits.
Trading in your leased vehicle when it's more valuable to sell it is like giving money back to your lease provider. It's really no more difficult to sell a leased vehicle than to trade it in, so put that money in your pocket instead of your lender's bank accounts. 
---
HOW MUCH SHOULD YOU PAY FOR A USED CAR?
Don't let yourself overpay for a used car. See how much you should pay with CoPilot's car cost articles. 
---
Lease drawbacks to be aware of
Every lease contract is different, and this means that there may be some stipulations in yours that you should be aware of. It's always wise to read through your contract and be sure you fully understand what you're getting into before signing the lease. 
Some contracts have clauses that charge you a large amount of money for ending your lease early, so if you're dissatisfied with your vehicle before the lease is up, look for a rule like this in your contract before terminating. It's also important to take good care of your leased vehicle before you return it so you don't have to pay for any damages. Another thing to remember is that your contract likely states the annual mileage it covers. If you exceed that limit, you'll likely have to pay an additional fee per mile.
Get a curated list of the best used cars near you
The CoPilot car shopping app is the easiest way to buy a car. Tell us what you're looking for (like a certain trim level) and we'll search the inventories of every dealership in your area to make you a personalized list of the best car listings in your area.
Only looking for newer models? CoPilot Compare is the search engine for nearly-new cars. You'll only see cars 5 years or newer with low mileage, making CoPilot Compare the best way to find off-lease, early trade-in, and CPO cars.
The best part? CoPilot is built using the same technology that dealerships use to buy and sell their inventories, so we have more info on each vehicle than competitors. CoPilot doesn't work with dealerships, so there are no sponsored posts or other shady practices— just the most info on the best cars. Check out our About Us page to learn more about how CoPilot works.