What Are The Cheapest States To Buy Used Cars?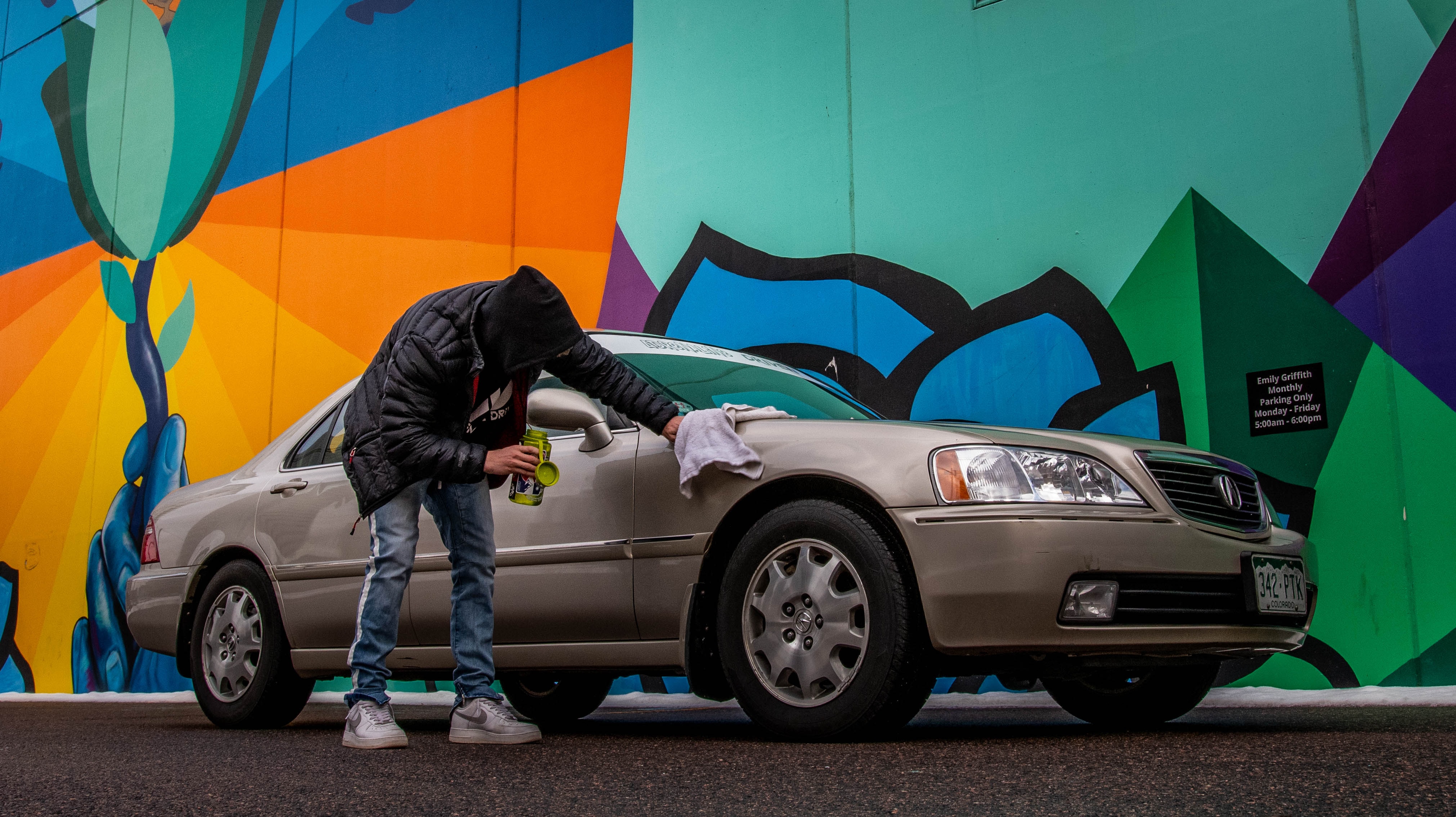 Photo by Nima Sarram on Unsplash
Regardless of the sticker price, purchasing a car is a costly endeavor. Average vehicle costs continue to grow across the country, and several states have increasingly expensive costs, such as sales tax and additional vehicle fees. Regardless of how good of a negotiator you think you are, all states can differ on the price, availability, and taxes involved in a vehicle purchase. There are details below for each, but in general, the cheapest states to buy used cars are:
New Hampshire
Florida
Oregon
North Carolina
Ohio
Missouri
Car sellers know their market and learn how to charge more to make a profit. With this variety, buying and owning a car in some states can be substantially less expensive than in others. Traveling to the cheapest states to buy used cars may not be entirely feasible, but it's worth a look if you're near one of these states.
---
DOWNLOAD THE FREE APP
The CoPilot car shopping app is the smartest way to buy a car. Get a curated list of the best cars for sale in your area, as well as notifications if a similar vehicle is listed nearby at a lower price. CoPilot is the smartest way to shop for used cars. 
---
New Hampshire
One of the exciting things about buying a car is it changes drastically by region. For the overall winner, New Hampshire is one of the best states from the northeast. Here's why:
A low number of additional fees and taxes associated with used vehicle purchases
You are exempt from paying sales tax
The registration fees are cheap (at most $18 per thousand of total sales)
New Hampshire has low insurance premiums, with an average of $870 per year
The low average annual cost of vehicle ownership
This is excellent news for New Hampshire residents ready to buy a new car and anyone planning to move or visit the state soon.
According to US News, When you look at the 10 cheapest states for vehicle insurance, it's no surprise to see New Hampshire as one of the most affordable states to buy used cars.
$865 in Maine
$870 in New Hampshire
$886 in Ohio
$991 in Virginia
$998 in Wisconsin
$1,010 in Idaho
$1,018 in North Carolina
$1,063 in Vermont
$1,068 in Indiana
$1,071 in Iowa
Florida
The total cost is one of the most important factors to consider during the car buying process. Because the price of vehicles varies significantly by state, searching around and understanding the facts will be advantageous to serious buyers. Florida offers the lowest upfront costs for buying used cars across the country. Florida's initial rates are generally relatively cheaper than the national average in the United States, ultimately saving you money on your purchase.
Florida is the second-best overall place to purchase a used vehicle in the United States. Although registration fees and sales tax are slightly more than in other states, the overall savings are higher. Because of their large population, they can provide many alternatives.
When considering geographical advantages, consider that roughly 20% of Floridians are above 65. This will lead to more people selling seldom used vehicles in good condition. We know people typically drive less as they age, and having one of the older populations in the country leads to better options for used buyers. 
On another side of geographical benefits for Florida, most of the vehicles sold have seen little snow or none. Because the frames and underbody components are rarely exposed to salt used to melt snow, they are frequently in great shape.
Oregon
Oregon is one of the cheapest states to buy used cars because it has the lowest unexpected fees in the country. For instance, Oregon's document processing fee is capped at $150 ($115 if the dealer doesn't use an integrator) with an average of $61 in dealer fees. In comparison, Florida has an average documentation fee of $670 and unexpected fees that can go up to $1,800.
While Oregon may look like something other than an affordable state for buying used cars, consumers can save by considering the numerous fees associated with car buying.
---
THE 10 MOST RELIABLE AMERICAN CARS
Because the car buying experience is so stressful, it's helpful to go into the dealership with information ahead of time. Therefore, we've curated a list of the 10 most reliable American cars so you can approach the process from a place of empowerment.
---
The Rest of the Best
The following are some of the reasons why North Carolina is one of the most affordable places to buy a used car:
Only a 3% sales tax on vehicles
The title and registration fees are lower than most
Number 7 most affordable annual auto insurance on average
North Carolina's maintenance and upkeep charges are modest due to several major metropolitan areas
Ohio is the best overall state that isn't on the east coast. It's a low-cost state to buy a used car and has plenty of metropolitan areas to look for the perfect option.
Ohio has some of the lowest insurance prices in the country (third lowest)
Gas rates are also among the lowest in the country, as are maintenance expenses
With just under 12 million people, it's the seventh most populated state, which is great for shopping around.
Missouri is the gateway to the west and one of the cheapest states to buy used cars.
Gas rates are among the most affordable in the United States.
Most car-buying costs, including ownership, transportation, title, and registration fees, are lower than in most other states.
Their auto insurance premiums are very reasonable.
Reducing as many costs as possible during the car-buying process decreases the money you pay upfront for your new vehicle or lowers the amount you pay each month on your auto loan. Avoiding automobile sales tax is helpful because it saves you significant money; unfortunately, this is impossible in most places.
---
HOW MUCH DOES IT COST TO TINT CAR WINDOWS?
Different tints block different levels of UV light and in the long run can prevent sun damage to your skin and eyes, but how much does it cost to tint car windows? We've got the answer.
---
Some of the Worst States
It depends on your definition of worst, but generally speaking, the more rural states have fewer options and higher shipping costs, and states with significant cities typically have higher taxes. According to iSeeCars.com, here are ten states that pay more for used cars:
Alaska
Wyoming
Montana
Arkansas
Idaho
Texas
New Mexico
Mississippi
New York
California
As per iSeeCars, Alaska is the most expensive state to buy a used car, which is 20% higher than the national average. Interestingly, 4 of the top 5 states are Western states.
If you want the greatest bargain and minimize the overall price, always conduct considerable research when buying a car in or out of state. States with a high general cost of living, like California, New York, and Hawaii, don't offer many savings when it comes to vehicles, and there are no indicators that this trend will change anytime soon.
Car costs change, and specific car models may be less expensive in certain states for various reasons. Other things that can impact the total cost of ownership, like gas costs, shipping, taxes, and maintenance, can affect your total purchase cost.
Buying a car out of state might be difficult, but it's a good option if you can't locate the model you want locally. While shopping across many states for reduced pricing might save money, each state has its registration fees and sales tax, which can add to the cost. Getting an outdated car to pass smog and emissions testing or annual inspections can also have a financial impact. Few out-of-state dealers will consider this when determining the sale price.
Things to Consider When Buying a Car From Another State
Whether you're avoiding sales taxes or looking at better deals, buying a car from another state is tempting. However, you may learn that registering your new vehicle in your state can be a bureaucratic nightmare. There are three main issues you have to consider:
Emission requirements/regulations
Sales tax collection
Registration requirements
Emission Requirements
Some states have the strictest emission requirements, such as California. However, some states don't have emission or vehicle inspections. When you buy from these states, it may not pass the requirements in your home state.
Sales Tax
Sales taxes are collected based on where you register the vehicle rather than where you bought it. The DMV will usually collect the taxes in private sales as you register the car. In some cases, out-of-state dealers will collect your state's taxes and pass them to your home state.
Registration Requirements
Dealers will provide temporary registrations so you can drive your car home. Keep all your sales documents in case there's a delay in your registration. You may need to apply for a temporary registration when buying from a private party. Plus, the DMV in your home state may require vehicle inspections to ensure your car is in good working condition.
---
---
Get a Curated List of the Best Used Cars Near You
The CoPilot car shopping app is the easiest way to buy a car. Tell us what you're looking for and we'll search the inventories of every dealership in your area to make you a personalized list of the best car listings in your area.
Only looking for newer models? CoPilot Compare is the search engine for nearly-new cars. Only see cars five years or newer with low mileage — CoPilot Compare is the best way to find off-lease, early trade-in, and CPO cars.
The best part? CoPilot is built using the same technology that dealerships use to buy and sell their inventories, so we have more info on each vehicle than competitors. CoPilot doesn't work with dealerships, so there are no sponsored posts or other shady practices — just the most info on the best cars. Check out our About Us page to see how CoPilot works.