8 Underrated Cars Worth Checking Out in 2022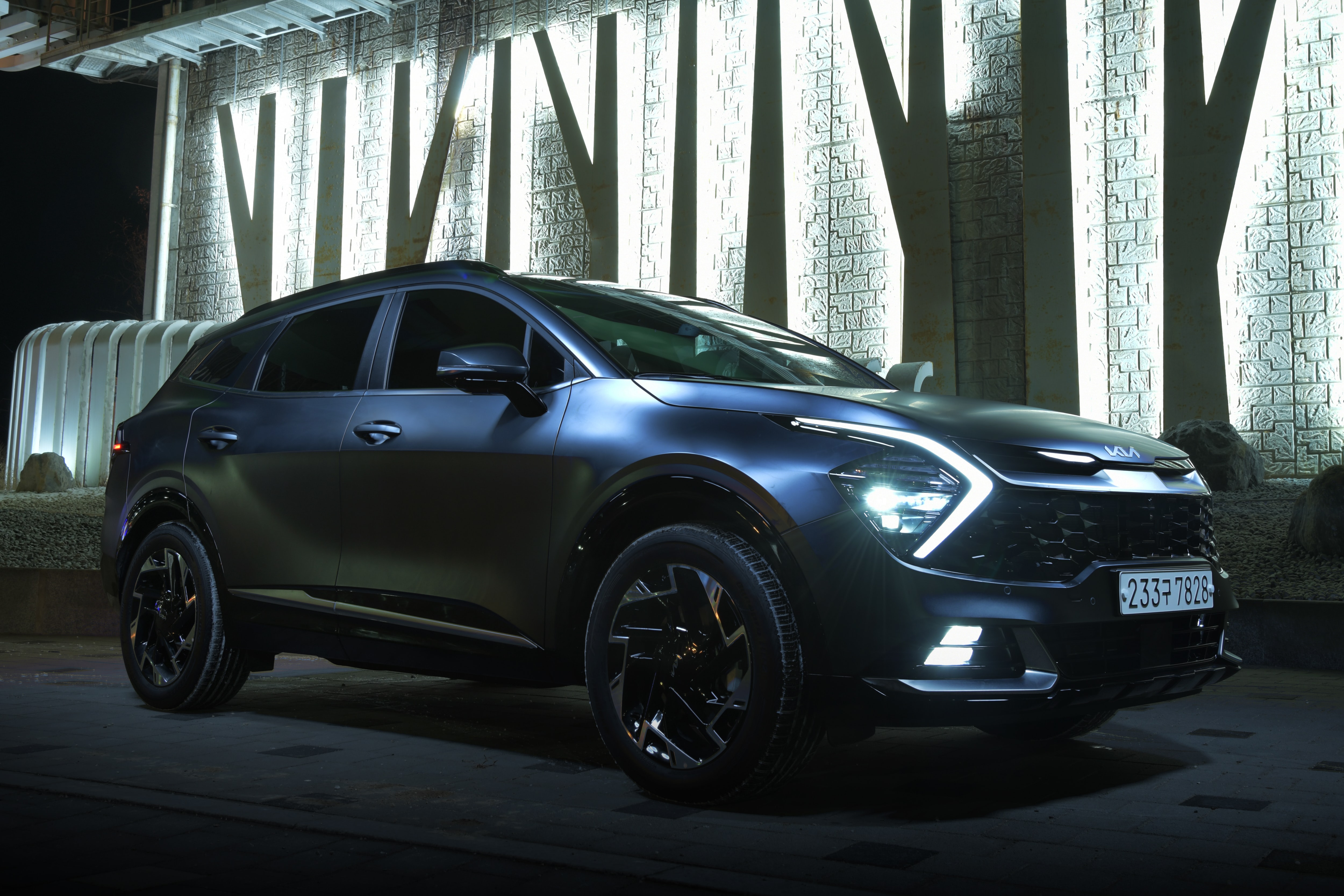 Photo by Hyundai Motor Group on Unsplash
Most buyers would go for popular and high-demand models when purchasing a new or used vehicle. And why not? There has to be a reason why those cars are popular, right? That's right; many best-selling vehicles have proven their quality and value. However, if you only operate with this mindset, you'll miss out on some gems that might be under your radar.
The sad reality is that many excellent vehicles have gone unnoticed – whether it's due to the absence of strong marketing, poor pricing, or lack of curb appeal. However, if you stop subscribing to the belief that only popular cars are worth your attention, then you have real choices in your hands.
Today, we're highlighting some of the most underrated cars worth checking out in 2022. In no particular order, these aren't exactly hidden or obscure gems but underappreciated vehicles that deserve more popularity and a second look from buyers. Let's get to it!
1. Chevy Cruze Hatchback
The Chevy Cruze Hatchback is one of the most underrated cars that give us a quiet cabin and striking good looks. It shares the same four-cylinder engine with the sedan version but is comparably more elegant than its sedan counterpart. Furthermore, the Cruze Hatchback offers plenty of cargo space for your equipment, making it a good vehicle for long road trips.
With its quiet cabin, this hatchback is a comfortable ride. Interior-wise, the Cruze Hatchback features a relatively decent cabin with an excellent infotainment system. Unfortunately, the Cruze lineup was discontinued in 2019, so it'll likely remain an underrated car.
---
NOT JUST FOR CAR SHOPPING
The CoPilot app isn't just for buying a car - our new CoPilot for Owning tool will help you keep track of recalls and gives you advice on which scheduled maintenance tasks are most important.
---
2. Genesis G70
The Genesis brand was established as a competitor to Mercedes and BMW. While the brand isn't quite there yet in terms of popularity, the Genesis G70 is a stunningly fun-to-drive car. Moreover, the Genesis G70 is more affordable than its German contemporaries without compromising luxury and specs. Best of all, the G70 is a dream to drive; it's all smooth sailing as you cruise in the city.
You'll be hard-pressed to find a high-end car that brings sheer value and luxury. In addition, the G70 sports a seriously good look that combines elegance and sporty. Furthermore, it excels in safety, thanks to its excellent list of standard and optional safety features.
3. Volkswagen Tiguan
The SUV segment is the most competitive in the automotive market. You'll have to do something special to stand out when you have models like the Honda CR-V, Toyota RAV-4, and Mazda CX-5. Fortunately, the Tiguan brings enough to the table to give other SUVs a run for their money. Volkswagen's take on the American SUV may not be the most popular, but it offers sporty handling, a spacious cabin, and available third-row seating.
Inside, the Tiguan feels like a classic Volkswagen, which means it's more practical than stylish. Under the hood, the Tiguan comes with a turbocharged four-cylinder that gives 184 hp. Not the fastest out there, but it's a smooth, fun-to-drive SUV.
---
THE 10 MOST RELIABLE USED SEDANS
If you're ready to start shopping for a used car and reliability is a priority for you, take a look at our list of the top 10 most reliable used sedans on the market today. 
---
4. Kia Sportage
Speaking of saturated markets, the compact crossover segment is getting pretty crowded these days. With so many excellent SUVs to choose from, it's easy to overlook the Kia Sportage compact crossover. As far as looks go, the Kia Sportage isn't the flashiest, but it certainly has its strengths.
The Kia Sportage excels in terms of value. Even the base unit offers good value with a good list of standard features. Plus, the build quality just screams solid and reliable. The Sportage provides good practicality and comfort, and it's a shame it's pretty overlooked.
5. Lincoln Corsair
The Lincoln Corsair is the luxury brand's smallest crossover, and it looks like buyers don't even know of its existence. In 2021, the Corsair's sales trailed by about 39% in its class average, and it's certainly not because it's a terrible SUV, far from it.
As a luxury model, the Corsair packs a nice collection of standard features such as the SYNC 3 infotainment system, dual-zone climate control, and a premium audio system. Furthermore, you can upgrade to a 295 hp turbo-four engine or a plug-in hybrid (PHEV) powertrain.
---
HOW MANY SPARK PLUGS DOES A DIESEL ENGINE HAVE?
The answer to this question isn't as  simple as you'd expect. Let's look explore the difference between gas and diesel engines and explore just how many spark plugs a diesel engine actually has.
---
6. Chrysler 300
The iconic sedan Chrysler 300 has long fallen from grace, but you're likely surprised that it's still alive and kicking well into 2022. The newest Chrysler 300 models are almost a throwback to the good old days of the American sedan. With a roomy interior and good engine selection, the Chrysler 300 is worth a second look.
Unfortunately, this classic large sedan isn't selling so hot right now, making it one of the grossly underrated cars. However, it does make it one of the more affordable large sedans in its class. The base engine is a 292 hp V6, while the top shelf powertrain is a beastly 5.7-liter Hemi V8 engine capable of 363 hp.
7. Honda Passport
While its famous sibling, the Pilot, enjoys good popularity, the Honda Passport struggled in both recognition and sales. The Passport is a midsize SUV that's a bit shorter than the Pilot, but they look reasonably similar, which may have confused the buyers.
This is quite a shame since the Passport is an excellent SUV on its own. The two-row Passport has a slightly lifted stance and an appearance package that gives it an elevated look to its sibling. It also has a standard 280 hp V6 and an excellent Honda Sensing safety suite.
8. Subaru Legacy
Competing with the likes of the Honda Accord and Toyota Camry, you're bound to have a tough time, just like the Subaru Legacy. Trailing about 77% in average class sales, the Legacy is an excellent midsize sedan that comes standard with AWD – the only vehicle in its class.
If you're looking for an AWD sedan without paying extra, the Subaru Legacy should be your top choice and is one of the most underrated cars. The Legacy boasts a relatively upscale cabin that can comfortably seat up to five passengers. Also standard is Subaru's EyeSight package with a good collection of advanced driver assistance features, including high-beam assist, lane keep assist, automatic emergency braking, and more.
---
---
Get a Curated List of the Best Used Cars Near You
The CoPilot car shopping app is the easiest way to buy a car. Tell us what you're looking for and we'll search the inventories of every dealership in your area to make you a personalized list of the best car listings in your area.
Only looking for newer models? CoPilot Compare is the search engine for nearly-new cars. Only see cars five years or newer with low mileage — CoPilot Compare is the best way to find off-lease, early trade-in, and CPO cars.
The best part? CoPilot is built using the same technology that dealerships use to buy and sell their inventories, so we have more info on each vehicle than competitors. CoPilot doesn't work with dealerships, so there are no sponsored posts or other shady practices — just the most info on the best cars. Check out our About Us page to see how CoPilot works.