Speedway Gas Prices: Everything You Need To Know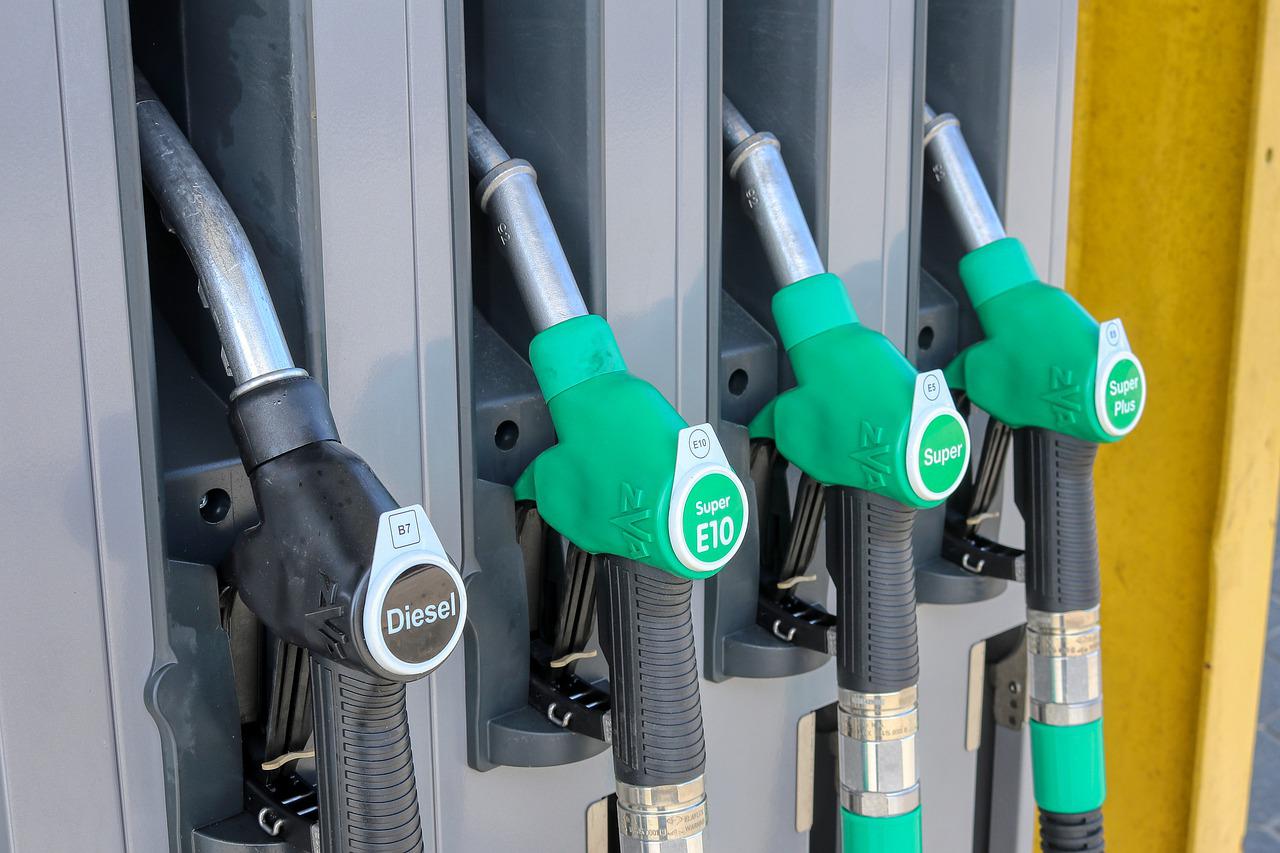 Source: Pixabay
When filling up gas for your vehicle, you likely make these decisions on autopilot. Your choice of where to pump your gas is often based on your current location and what's convenient. However, with rising gas prices all over the country, consumers are more conscious when it comes to buying gas.
One of the lesser-known gas brands out there but still somehow ubiquitous is Speedway. Is Speedway a good gas station? How are Speedway gas prices compared to other fuel companies?
For today's post, we'll unpack the things you need to know about Speedway, including Speedway gas prices, the quality of their fuel, and some tips to help you save.
How Much Does Speedway Gas Cost?
Unlike major fuel companies like Shell, Chevron, and Costco, the Speedway brand isn't exactly recognizable. However, many drivers swear by its gas prices, and its stations seem to be around enough when one needs to pump up their ride.
To know more about Speedway gas prices, we'll use GasBuddy.com as our primary reference and also use it to compare Speedway prices with other companies within an area. Let's look at a few places with Speedway stations.
In Munster, IN, Speedway has made it to the top ten cheapest fuel prices in the area with a $3.59 price per gallon. Only three stations are more affordable than Speedway, including BP, Marathon, and CITGO, with a per-gallon price of $3.59. Speedway has a modest gas price for this area, with the most expensive in the top ten being $3.69 per gallon.
In Lake Buena Vista, FL, Speedway has broken in on the top nine cheapest prices at $3.53. It's just a few cents behind 7-Eleven and Wawa at $3.47 and $3.49 per gallon, respectively. Interestingly enough, in 2021, convenience store giant 7-Eleven acquired Speedway gas in a $21 billion deal.
Looking over at Blaine, WA, the Speedway Express pump offers a $3.87 per gallon price, which is the second cheapest gas in the area. The cheapest gas in Blaine is from Market Fuel at $3.79 per gallon. On the other hand, the most expensive of the top ten is Shell at $3.99.
Overall, Speedway gas prices are relatively competitive and, in most cases, some of the cheapest ones where they're available. However, unlike large gas companies like Shell or Chevron, Speedway pumps are pretty few and far between – depending on which state you live in.
---
OTHER CAR SHOPPING APPS ARE OUTDATED
You won't realize how outdated other car searching apps are until you try the CoPilot car shopping app. CoPilot does the hard work for you by searching all of the listings in your area and intelligently creating a personalized list of the best buys in the area that match what you're looking for.
---
Is Speedway Gas Good Quality?
When was the last time you thought about gas quality when pumping your vehicle? Since they likely come from a few sources, most consumers don't really care. However, if you're one to care about gas quality, Speedway may not be your ideal place to get fuel.
Most people gauge the quality of gas by determining whether Top Tier recognizes the brand or not. To answer the question, Speedway is not Top Tier gas. However, this doesn't mean that Speedway gas has poor quality – not at all.
Speedway claims that all grades of its fuel are compliant with local, state, and federal regulations. The company says that its main priority is to provide quality fuel at competitive prices without sacrificing standards.
Speedway may not be a Top Tier fuel retailer, but we've encountered no reports or complaints that its product is poor quality. However, if you're specifically looking for Top Tier gas, you may want to look elsewhere.
How Can You Save on Speedway Gas Prices?
Like numerous fuel rewards programs, the best way to save on Speedway gas prices is to accumulate points. You can sign up for membership through the Speedway mobile app or online at www.Speedway.com. By becoming a Speedy Rewards member, every purchase from the Speedway store can go toward free fuel and food.
Every time you purchase at a Speedway convenience store, you're earning 20 base points towards merchandise and 10 base points for fuel points for every dollar spent. Of course, this is only viable if you're a regular Speedway customer.
Unfortunately, shopping in a convenience store regularly isn't sustainable. After all, you need 1,750 points to receive a 10¢ per gallon discount, although you do get points for merchandise. Additionally, 4,375 points will get you a 25¢ per gallon discount and 8,750 points for a 50¢ off.
Speedway does offer numerous ways to earn bonus points, which usually involves purchasing certain items like a Google Play Card or a bottle of Mountain Dew. These bonus point items generally rotate, so always check with the store to maximize your point earnings.
Furthermore, Speedway also offers fuel savings if you shop from certain stores in some states. For example, North and South Carolina residents may link their Speedy rewards account with a Lowes Foods Fresh Rewards card for fuel discounts. You may earn 5​¢ off per gallon for every $100 you spend at Lowes Foods or Just Save locations.
However, the stores where you can link your Speedway Rewards are pretty specific, and they're generally limited to certain states. Check out the Speedway Fuel Savings to learn more about this gas-saving mechanic.
Overall, while Speedway does offer numerous avenues to save on gas, they're not exactly accessible. Fortunately, Speedway gas prices are relatively reasonable on their own. We only recommend it if you're a regular Speedway customer.
---
 THE BEST CARS FOR SNOW
Winter driving impacts young and experienced drivers alike. We've compiled a list of the best cars for snow, so you can get from Point A to Point B as safely as possible.
---
Saving Gas at the Pump
Speedway offers some of the cheapest gas prices, but their stations are not always accessible. If you have Speedway stations around your area, consider signing up for their rewards program to get more savings.
Believe it or not, convenience is the biggest money-saving culprit when buying gas. Therefore, one of the best ways to help you save at the pump is to get a gas price app such as GasBuddy. With a price-tracking app, you'll know the cheapest gas prices in your area or along your intended route. It's a godsend tool, especially with the skyrocketing prices of fuel.
---
THE BEST USED MINIVANS ON THE MARKET
When it comes to hauling a lot of people and cargo, the minivan is hard to beat. We've factored in reliability, affordability, and functionality to create this curated list of the 8 best used minivans on the market today.
---
Get a Curated List of the Best Used Cars Near You
The CoPilot car shopping app is the easiest way to buy a car. Tell us what you're looking for and we'll search the inventories of every dealership in your area to make you a personalized list of the best car listings in your area.
Only looking for newer models? CoPilot Compare is the search engine for nearly-new cars. Only see cars five years or newer with low mileage — CoPilot Compare is the best way to find off-lease, early trade-in, and CPO cars.
The best part? CoPilot is built using the same technology that dealerships use to buy and sell their inventories, so we have more info on each vehicle than competitors. CoPilot doesn't work with dealerships, so there are no sponsored posts or other shady practices — just the most info on the best cars. Check out our About Us page to see how CoPilot works.