Shell Gas Prices: Everything You Need To Know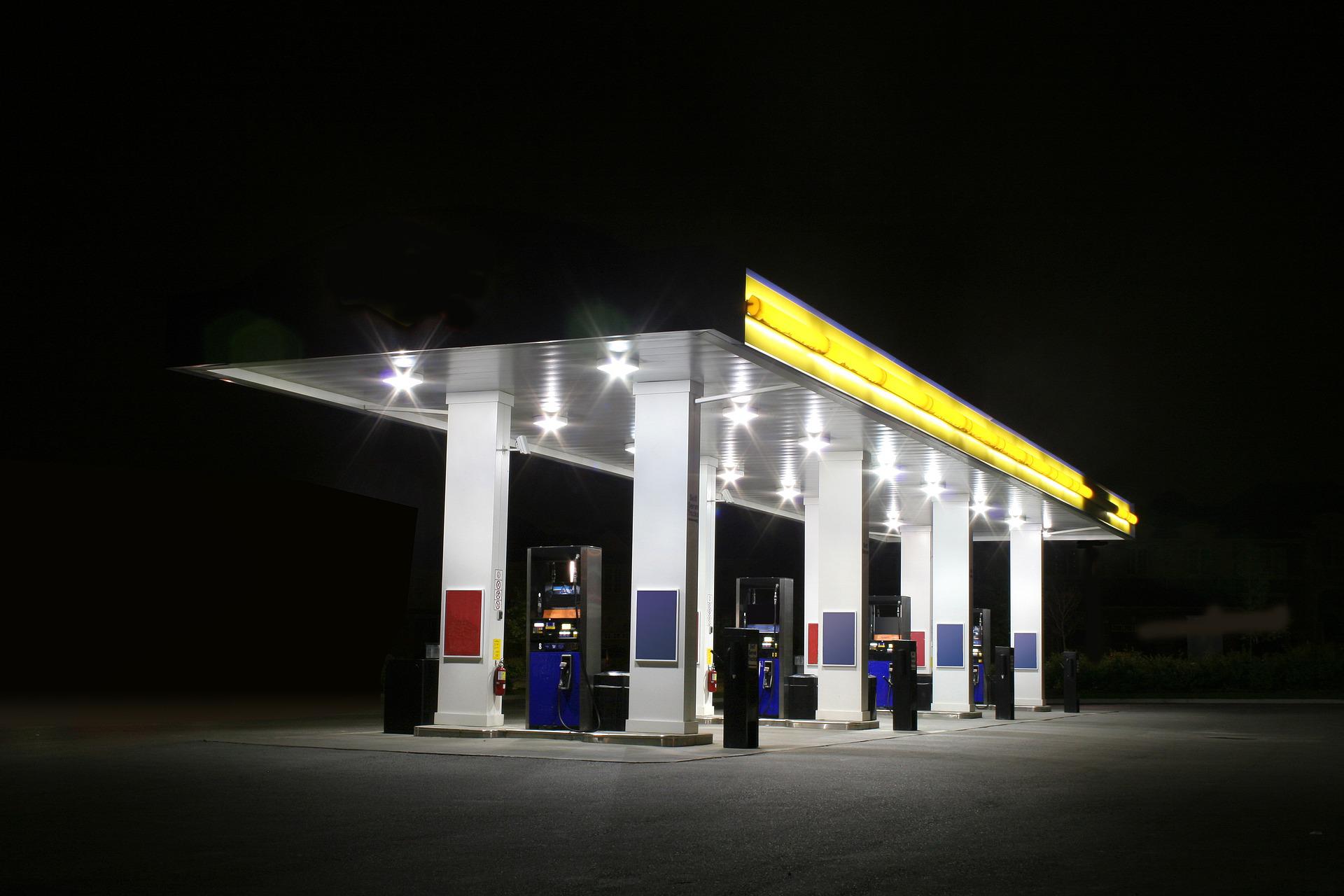 Source: Pixabay
As a vehicle owner, you've probably had your fair share of frustrations while at the pump. At the start of the year, we've seen gas prices repeatedly breaking records due to factors like Russia's invasion of Ukraine and the COVID-19 pandemic. Fortunately, gas prices have dropped significantly over 70 days. According to AAA, the national average of gas prices is now $3.878 per gallon – a notable drop from the record highs around the first quarter of 2022.
With that said, here at CoPilot, we like to keep tabs on gas prices from various states and leading brands across the U.S. If you've been wondering about Shell gas prices, you've come to the right place.
How are Shell gas prices compared to the competition in various locations? Is Shell gas good quality? Are there ways to help you save when pumping at a Shell station? We'll answer these questions and more.
How Much Does Shell Gas Cost?
Shell is a multinational oil and gas company and is one of the most well-known fuel brands globally. A Shell gas station is about as traditional as you can get, which means you're welcome to pump your gas without a membership. If you're a regular commuter, you'll notice that most Shell prices align with big fuel brands such as Chevron – sometimes even more expensive.
For today's price analysis, we'll once again use GasBuddy to determine Shell gas prices from specific U.S. locations and how they compare to competing brands in the area.
---
GET THE SAME INSIDER INFO THAT DEALERSHIPS USE
The CoPilot app is the smartest way to buy a car. Built using the same technology that dealerships use, we'll show you everything you want to know about each listing - like how long it's been on the lot, or if there are similar vehicles at a better price nearby. 
---
Comparing Shell Gas Prices
In Lakewood, WA, Shell offers a per-gallon price of $4.39 for regular and $4.94 for premium. It's a relatively competitive number since it's a top-ten pricing for the Lakewood area. The area's most affordable gas belongs to Safeway at $4.27, Mobile at $4.29, and 7-Eleven at $4.32. Not a single Shell station has made it to the top ten for the whole state of Washington.
Moving on to Warren, OH, Shell's prices are $3.35 per gallon for regular and $4.14 for premium. This time, Shell did manage to break into the top ten cheapest gas prices in Warren, which happens to be one of the most competitive prices. When you take the whole state of Ohio into account, Shell didn't make it to the top ten. The most affordable gas in Warren comes from Speedway and Sam's Club, both at $3.35 per gallon.
Again, Shell gas prices are competitive in this area with another top ten spots. In Temecula, CA, Shell offers a per-gallon price of $4.84 for regular and $5.19 for premium. The cheapest gas in Temecula is from Costco at $4.67 per gallon and Sinclair at $4.69 per gallon. For California, Shell has once again failed to make it to the top ten where many local gas stations have taken the top spots.
Heading over to Fort Worth, TX, Shell's prices are $3.29 per gallon for regular and $3.89 per gallon for premium. Once again, Shell has done well in Fort Worth as it's one of the more affordable prices in the area. However, the lowest price comes from Tijuana at $3.89 and Murphy Express at $3.26. Interestingly, Shell is also a top ten contender in Texas gas prices with a $2.94 per-gallon pricing.
Overall, Shell prices are pretty competitive in some areas, which is surprising considering it's a prominent brand name. 
Is Shell Gas Good Quality?
While most commercial fuels are relatively similar in quality, there's quite a difference when it comes to Top Tier brands. Top Tier gasoline was scientifically proven to improve fuel economy by cleaning and preventing carbon deposits in the engine. Thus, your vehicle can perform optimally by protecting your engine from all sorts of performance-robbing gunk.
With that said, Shell is a Top Tier gasoline brand, and its three fuel grades are certified. This means that your engine is better protected from the unwanted buildup of carbon deposits and gunk inside your engine – thanks to the detergent additives in Top Tier fuel. Don't believe us? According to a study by AAA, Top Tier gasoline keeps the engine 19 times cleaner than non-certified gas products.
Of course, Top Tier brands are more expensive than standard fuel, but the difference is relatively negligible. For a nominal investment, you do get benefits like a cleaner engine, better performance, and increased fuel economy.
---
WHAT TO DO IF A DEALER REFUSES TO CANCEL EXTENDED WARRANTY
Car buying can occasionally be frustrating, especially if you're purchasing your vehicle through a dealership. We're here to tell you how to navigate a situation in which a dealer refuses to cancel your extended warranty.
---
How to Save on Shell Gas Prices With Fuel Rewards Program?
Like many gas companies, Shell has a fuel rewards program to help you save at its pumps. Basically, all you need to do is to join Shell's Fuel Rewards program by visiting the nearest participating station. Although you can sign up for a special Fuel Rewards card at Shell, you need to link a debit or credit card via the Link & Save function.
Once you become a member of the program, you instantly become a Gold Status member, and you may swipe your card or enter your alt ID to save fuel at Shell stations. With Gold Status, you're automatically entitled to 5¢ per gallon saving for every fill-up. The neat thing is that you can combine your 5¢ savings with your other rewards inside the program.
For example, you can receive a 10¢/gal discount every time you dine in a participating restaurant and use your linked card. For every $50 you spend, you gain 10¢ off, which can be combined with your other savings. As a Gold Status member, you can save up to 75¢/gal by combining your rewards.
However, you do have to maintain your Gold Status by filling up at least 6x during your 3-month qualification period. If you don't qualify for Gold Status, you'll become a Silver member with savings of at least 3¢/gal per refill. Check out the Gold Status page to know more. Overall, Shell's fuel rewards program is relatively straightforward to use, although the sign-up process can be a little confusing. Plus, you don't actually need to apply for a card, just to take advantage of the gas savings.
---
THE BEST SEDANS WITH HIGH GROUND CLEARANCE
There are plenty of vehicles on the market that let you tower over obstacles without losing the convenience of a compact car. Therefore, we've put together a list of our favorite new ​sedans with high ground clearance​.
---
---
Get a Curated List of the Best Used Cars Near You
The CoPilot car shopping app is the easiest way to buy a car. Tell us what you're looking for and we'll search the inventories of every dealership in your area to make you a personalized list of the best car listings in your area.
Only looking for newer models? CoPilot Compare is the search engine for nearly-new cars. Only see cars five years or newer with low mileage — CoPilot Compare is the best way to find off-lease, early trade-in, and CPO cars.
The best part? CoPilot is built using the same technology that dealerships use to buy and sell their inventories, so we have more info on each vehicle than competitors. CoPilot doesn't work with dealerships, so there are no sponsored posts or other shady practices — just the most info on the best cars. Check out our About Us page to see how CoPilot works.