Here Are The Nissan Frontier Years To Avoid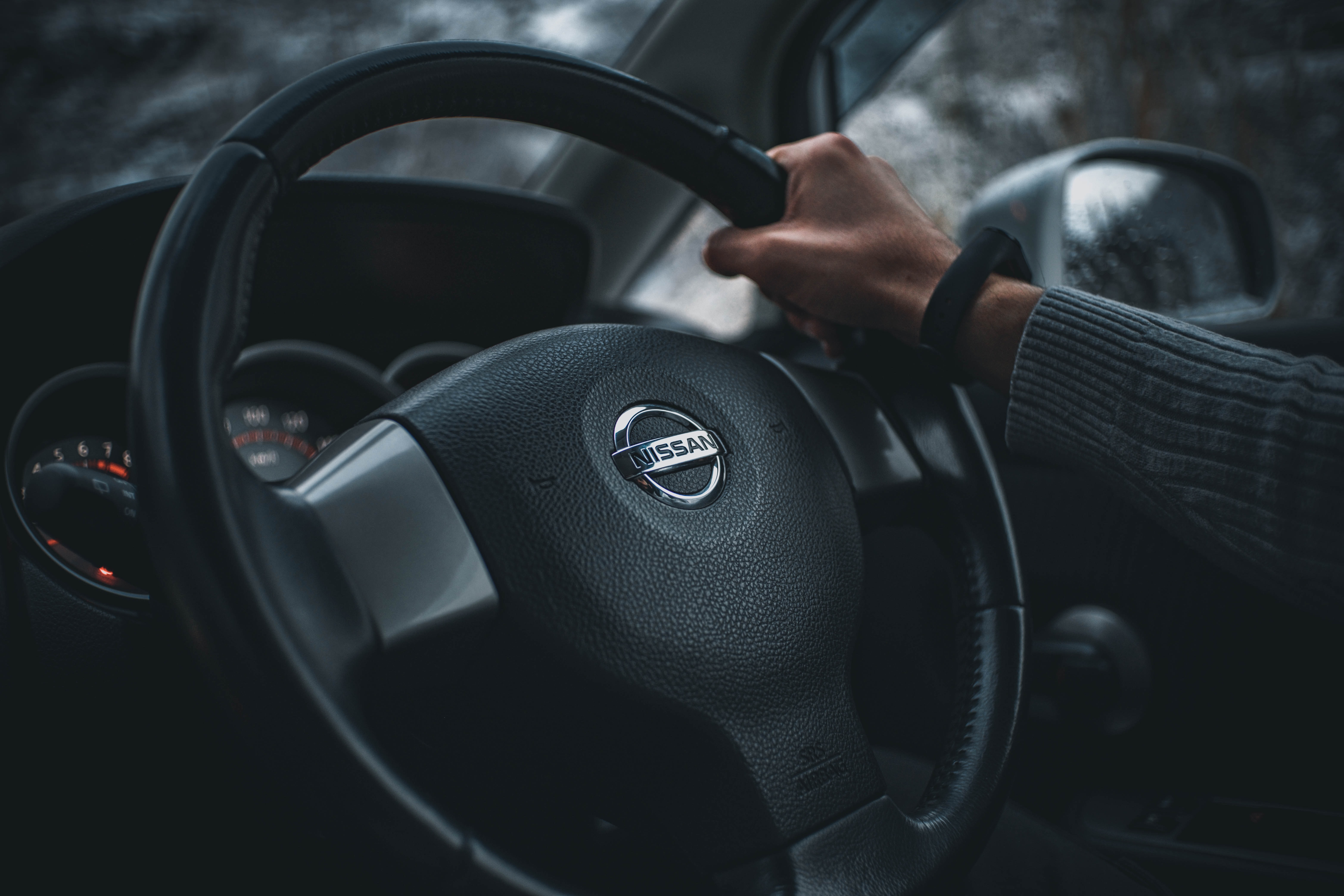 Photo by Tigran Hambardzumyan on Unsplash
While Ford and Chevy both took breaks from their midsize pickup options, the Nissan Frontier has been chugging along steadily since 1997. And while there were a few years in the mid-2000s that sullied the reputation of the Frontier, it has been a solid offering with relatively few problems once the ship was righted. It has even been J.D. Power's most reliable midsize pickup three years in a row. If you take our advice on which Nissan Frontier years to avoid, you should easily be able to find a strong, dependable midsize pickup. 
Quick Answer: Avoid 2005, 2006, and 2007 Nissan Frontier Model Years
Complaints about the Nissan Frontier were very rare from its first U.S. model in 1998 through the 2004 model year. And from 2008 onward, Nissan has been putting out reliable Frontiers to the masses. But in 2005, 2006, and 2007, something clearly went wrong for Nissan USA. The 2005 model year was a complete redesign after the 2001 facelift only changed the truck aesthetically. This new generation had a new exterior as well as a new chassis and critically a new engine construction.
And if all stayed right in your Nissan Frontier, this was a great upgrade. But there was one critical flaw that killed an incredibly high number of Frontiers for the first few years of this refresh: a coolant leak that ruined the transmission. It didn't impact every single 2005-2007 Frontier, but it was so common that CarComplaints.com gives the 2005 model their "avoid like the plague" rating and the 2006 and 2007 editions "clunker" ratings. With any other year, you should be fine, but those are the three Nissan Frontier model years to avoid.
---
GET THE SAME INSIDER INFO THAT DEALERSHIPS USE
The CoPilot app is the smartest way to buy a car. Built using the same technology that dealerships use, we'll show you everything you want to know about each listing - like how long it's been on the lot, or if there are similar vehicles at a better price nearby. 
---
Which Model Years of Nissan Frontier Are Safe to Buy Used?
1998 Nissan Frontier
1999 Nissan Frontier
2000 Nissan Frontier
2001 Nissan Frontier
2002 Nissan Frontier
2003 Nissan Frontier
2004 Nissan Frontier
2008 Nissan Frontier
2009 Nissan Frontier
2010 Nissan Frontier
2011 Nissan Frontier
2012 Nissan Frontier
2013 Nissan Frontier
2014 Nissan Frontier
2015 Nissan Frontier
2016 Nissan Frontier
2017 Nissan Frontier
2018 Nissan Frontier
2019 Nissan Frontier
2020 Nissan Frontier
Luckily, the short answer to this question is everything but the 2005, 2006, and 2007 models. Outside of those three, there really are no Nissan Frontier model years to avoid. The 2008 model has had a few complaints of the radiator fluid leaking into the transmission, but compared to the hundred or more in each of the past three years, only having ten reports of this problem seems to indicate this is much less of a problem.
And compared to the 283, 213, and 198 complaints from 2005, 2006, and 2007 respectively, the 56 complaints in 2008 are much more minor issues, and those are the only years with 50 or more complaints. Take away the 2012 model where the most reported problem was chipping paint, and you won't find any other models with even 30 complaints.
While it doesn't have the popularity of the Ford Ranger, Chevy Colorado, or even Toyota Tacoma, the Nissan Frontier is a very reliable midsized pickup truck, and you can feel safe buying a used Frontier as long as you shop safely, get it inspected before purchasing, and avoiding the 2005-2007 models.
---
THE BEST SEDANS WITH HIGH GROUND CLEARANCE
There are plenty of vehicles on the market that let you tower over obstacles without losing the convenience of a compact car. Therefore, we've put together a list of our favorite new ​sedans with high ground clearance​.
---
Which Model Years of Nissan Frontier Should You Avoid?
2005 Nissan Frontier
2006 Nissan Frontier
2007 Nissan Frontier
The 2005-2010 Nissan Frontier, Pathfinder, and Xterra featured the same basic engine design, which placed the radiator right above the transmission. Unfortunately, many of these radiators were faulty and could leak coolant fluid. This would be a pretty notable concern in any car since overheating can lead to a lot of problems, short and long term, but the temperature gauge and warnings would probably alert most drivers to a problem before you completely ran out of coolant.
But instead, the Frontier's coolant fluid dripped onto the transmission. There, the coolant would react with the transmission fluid to create what is colloquially known as the "strawberry milkshake of death" 2­. While a thick shake might be nice from your local diner, it is not what your car wants to be drinking. The thick sludge will gunk up the gears and make it impossible for your car to deliver that power from the engine to the wheels. There is no proactive solution to this.
You can't just buy a 2005-2007 Frontier and make a quick fix to make sure this doesn't happen to your car; it is basically a ticking time bomb likely to go off any time after 100,000 miles. And when it does, you'll need a full transmission replacement, one of the most expensive replacements in a car. At this point, the repair would likely cost more than the car is worth, even in great condition.
These three model years had more reports of radiators leaking and killing the transmission than all the problems of all other model years combined. That is both a testament to how great the Frontier has been throughout its production run and how awful the problems were from 2005 to 2007. These are the only Nissan Frontier model years to avoid, but it is essential that you do. Whether you go newer or older, do not buy these models.
---
WHAT TO DO IF A DEALER REFUSES TO CANCEL EXTENDED WARRANTY
Car buying can occasionally be frustrating, especially if you're purchasing your vehicle through a dealership. We're here to tell you how to navigate a situation in which a dealer refuses to cancel your extended warranty.
---
Nissan Frontier Problem Counts by Year
  ** **
---
---
Get a Curated List of the Best Used Cars Near You
The CoPilot car shopping app is the easiest way to buy a car. Tell us what you're looking for and we'll search the inventories of every dealership in your area to make you a personalized list of the best car listings in your area.
Only looking for newer models? CoPilot Compare is the search engine for nearly-new cars. Only see cars five years or newer with low mileage — CoPilot Compare is the best way to find off-lease, early trade-in, and CPO cars.
The best part? CoPilot is built using the same technology that dealerships use to buy and sell their inventories, so we have more info on each vehicle than competitors. CoPilot doesn't work with dealerships, so there are no sponsored posts or other shady practices — just the most info on the best cars. Check out our About Us page to see how CoPilot works.