The 3 most practical cars of 2021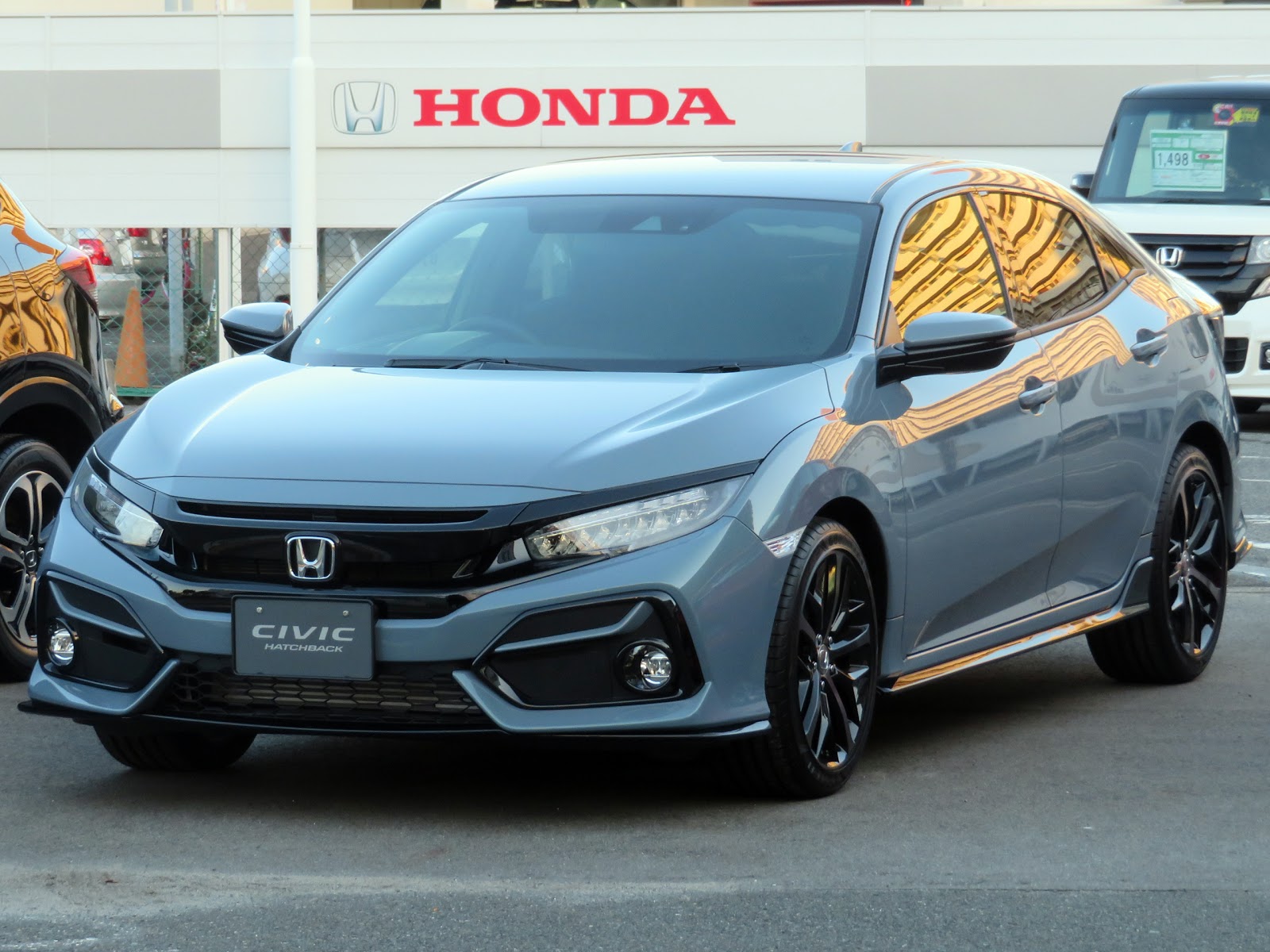 If you're looking for a practical car, 2021 just might be the year to find your perfect ride. Whether you're looking for a small vehicle to commute back and forth to work, or something large enough to carry your children, your dogs, and all of your camping gear, there are several options to choose from. How you define practicality and how other people define practicality may be a little bit different, but in general, we like to think that a "practical" car is roomy, fuel-efficient, and reliable. 
This article will dive into the most practical cars for 2021, and give you an idea why they should be on your list. So with that in mind, let's talk practicality. 
2021 Honda Civic Hatchback
First on our list is the 2021 Honda Civic - specifically the hatchback model. This particular car represents a timeless blend of drivability, reliability, and fuel efficiency. 
Honda sells more civics than any other vehicle in their lineup, and the Civic is actually one of the best-selling vehicles of the last three decades. The reason is quite simple: It's easy to take care of, cheap to fill up, affordable to maintain, and holds its value incredibly well. If you're looking for something that can shuttle around a couple of kids and perform the duties that most small families need, the Honda Civic hatchback will do this in spades - and put a smile on your face with its turbocharged engine. Turns out, practicality doesn't always need to take a back seat to driving enjoyment. 
---
DOWNLOAD THE APP
The CoPilot app is the smartest way to buy a car. Search all listings in your area, get notified about deals, new listings, and price drops, or chat with one of our copilots for some hands-on advice. 
---
2021 Nissan Rogue
Although the Rogue has been around for quite some time now, its 2021 redesign makes it one of the most practical vehicles you can buy in 2021. Simply put, the Nissan Rogue is massive inside, and offers the type of cargo and passenger room that's typically seen in vehicles that cost way more than its starting price of around $26,000. 
From doors that open up nearly 90 degrees to an incredibly roomy cargo area, the Nissan Rogue should be high on your list if you have a small family or an active lifestyle. 
It's also exceedingly pleasant inside, and it boasts exceptional gas mileage for a vehicle of its size: nearly 34 miles per gallon on the highway! Overall, it doesn't get much more practical than the 2021 Nissan Rogue. 
---
WHY BUY USED?
A new car loses value the second you drive it off the lot. Luckily, many used models sport the same great features as their new counterparts. Here's where you can find nearly-new cars at significant discounts off MSRP.
---
2021 Kia Telluride 
If you're looking for something a little larger, the 2021 Kia Telluride might be your best bet. This large family SUV has a striking exterior and an interior that looks like it belongs to a luxury vehicle. Handy features such as "rear talk" - which allows you to speak to your rear passengers - and one of the best safety systems on the market make the Telluride one practical vehicle. 
Throw in a powerful standard V6 engine, reasonable fuel economy for its size, and an excellent resale value, and you have a winner. When it comes to a practical car, it doesn't get much better than the Kia Telluride. 
---
THE BEST USED SUVS UNDER $10,000
We looked into price, reliability, features, and more to create this list of the best used SUVs under $10k on the market today. Take a look - some of the best used SUVs have gone mostly overlooked or forgotten. 
---
Get a curated list of the best used cars near you
If you're looking for a new ride in 2021, the CoPilot car shopping app is the easiest way to buy a car. Tell us what you're looking for and we'll search the inventories of every dealership in your area to provide you with a custom report of listings in your area.
Want a newer model? CoPilot Compare is the search engine for nearly-new cars. Only see cars 5 years or newer with low mileage - CoPilot Compare is the best way to find off-lease, early trade-in, and CPO cars.
The best part? CoPilot uses the same tech that dealerships use to buy and sell their cars, so we have more info on each vehicle than competitors. CoPilot doesn't work with dealerships, so there are no sponsored posts or other shady practices - just the most info on the best cars. Check out our About Us page to see how CoPilot works.