How to Buy a Car in Florida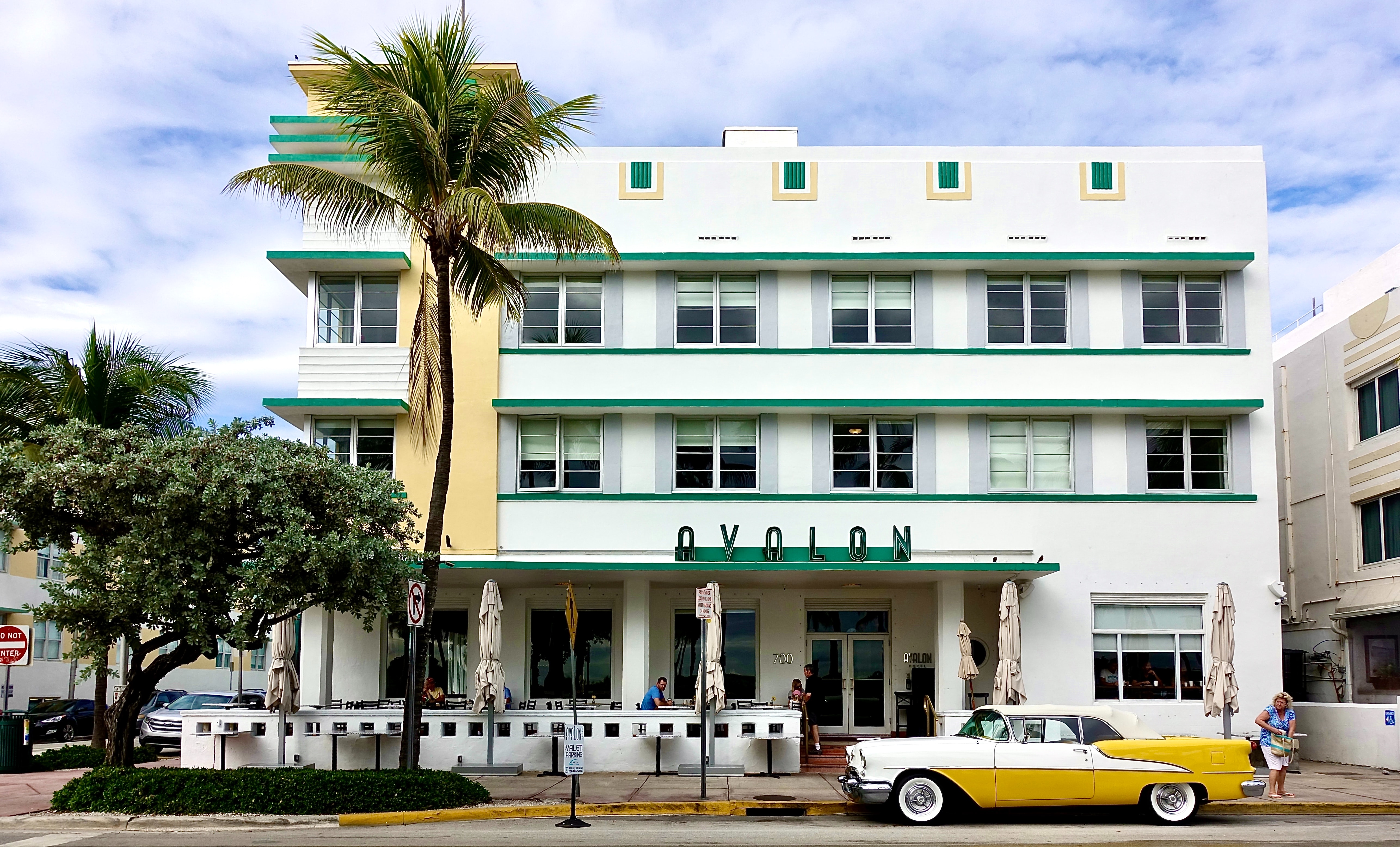 The Sunshine State has something for everyone. Equal parts natural paradise, retiree community, and metropolitan wonderland, Florida is a melting pot of people of all ages and from all walks of life.
And with 876 new-car dealerships alone across the state, there's a quality vehicle to suit the individual needs of each and every resident. So finding a great car to fit your exact lifestyle won't be a problem. But you might still be wondering exactly how you should go about purchasing your Floridian dream car. What are the steps? What paperwork do I need? How do I choose a dealer?
Buying a car can be a stressful experience. But with CoPilot, it doesn't have to be. We're dedicated to helping you find the right car for you, no matter what state you live in. Keep reading to find out how to buy a car in Florida.
How to Buy a Car in Florida: Specific Laws and Paperwork
Registering your car in the Sunshine State is a simple, but slightly pricey, procedure. To register and title your vehicle in Florida, you will need:
Proof of insurance, in the form of a card or online document.
A filled-out title, with both your name and signature and the name and signature of the seller (if you bought your car from a private party.)
A filled-out title certificate application.
$75.25 to cover the title-transfer fee. The Florida DMV is also careful to remind you that this amount will be higher for a car you buy outside of FL and bring into the state.
$225 to cover the registration fee (valid for 2 years.)
And finally, sales tax on your newly purchased vehicle – the amount will be 6% of what you paid for your new car or truck.
Florida also wants you to be sure that you're getting a fair deal when you purchase a car, and encourages you to either ask the seller to provide you with a Vehicle History Report, or get one yourself before you buy. "Lemon laws" in Florida only apply to brand-new cars, so running a quick check on a vehicle's VIN before you buy can save you a lot of time, money, and hassle in the long run.
This southern state also takes odometer fraud extremely seriously, and has made the act of tampering with a car's mileage reading a felony. If the car you're thinking about buying has suspiciously few miles under its hood, you should take the vehicle to a mechanic you trust for a thorough investigation. If the mileage doesn't match the condition of the car, you should report the seller to the Florida Bureau of Criminal Investigations and Intelligence.
One last tip for out-of-state residents: don't think you can get around your home state's strict emissions laws just by buying a vehicle in Florida. While FL won't make you undergo pricey inspections or smog tests there, you will still be expected to prove that the vehicle you purchased either meets or has been modified to meet emissions standards local to the state in which your car is registered.
---
DOWNLOAD THE APP
The CoPilot app is the smartest way to buy a car. Search all listings in your area, get notified about deals, new listings, and price drops, or chat with one of our copilots for some hands-on advice. 
---
How to Buy a Car in Florida from a Dealer New
Of course, the first thing you should do is decide on the type of vehicle that you want. CoPilot's auto blog is full of quality content that can help you choose the right vehicle for you. Next, you will want to find a reputable dealership that carries the make, model, and year you're after.
The Better Business Bureau has a comprehensive list of new Florida car dealers, complete with reviews that can help you find a trusted car seller near you. (This is also something CoPilot can help you with.) Feel free to shop around for the best prices, and don't be afraid to negotiate the cost if you find a car or truck worth fighting for.
The main thing to know about if you're buying a new car in Florida is the dealership documentation fees. In almost every state, dealerships file the paperwork for you when you're purchasing a brand-new car. This includes things like registration, license plate, and titling applications.
On top of the fees required by the DMV, dealerships will charge you for the service of submitting these applications for you. Florida dealerships are notorious for charging extraordinarily high processing fees – sometimes as much as $670.
Other dealer costs like preparation, advertising fees, and more make Florida one of the costlier states to buy a car in. The good news is that the sunshine state requires dealers to be up-front about inflated prices and any additional fees in the total cost of the car, so there will be no surprises hidden in the final price tag.
---
THE BEST USED MINIVANS ON THE MARKET
When it comes to hauling a lot of people and cargo, the minivan is hard to beat. We've factored in reliability, affordability, and functionality to create this curated list of the 8 best used minivans on the market today.
---
Used
Dealers are legally obligated to show whether used cars are under warranty or being sold as-is in a posted Buyer's Guide. This document should include a detailed account of the vehicle's repair history, and any existing known damage, so you can make a well-informed purchase decision. A dealership should also be able to provide you with an additional Vehicle History Report upon request. Because Florida lemon laws don't extend to used vehicles, you want to make sure that the car you're after is in good condition, and it's worth asking lots of questions to find out.
Another thing to know is that Florida requires you to get a safety and emissions inspection after you buy a used vehicle. (This is one of the only situations in which they make this requirement, so you will only have to do it once per car.) The test itself costs around $100, and the application fee for certifying stickers is $10 for two years.
---
GET A CURATED LIST OF THE BEST USED CARS IN YOUR AREA
The CoPilot app is the smartest way to buy a car. We search through all of the listings from all of the dealerships in your area and put together personalized lists of the best used car deals that match your preferences.
---
How to Buy a Car in Florida from the Owner
You should always take extra precaution when buying a car or truck from a private seller. Researching your vehicle extensively beforehand and insisting on taking the car to a mechanic for a thorough inspection are the first steps you should take to make sure you know what you're getting into. And if you're buying a car in FL directly from the owner, the Florida Highway Safety and Motor Vehicle department recommends taking these steps to stay safe and informed:
Check the car for signs that it might have been stolen. Look under the steering wheel and at all of the key holes to determine whether they've been tampered with.
Make sure that the etched or embossed vehicle identification number matches the VIN on the title. Don't go off of the license plate alone. Florida requires that you get your license plate changed every 10 years, so you should always inspect the VIN first.
DO NOT buy a car from a private owner without the title. Florida law requires that car owners apply for a new title before selling, if they don't already have one.
Make sure the person selling you the vehicle is the real owner. If you have any doubts, you can verify ownership of the car you're buying at the FLHSMV Motor Vehicle Information Check Website.
If everything seems to be in order, you can seal the deal! Remember that in Florida license plates stay with the seller, and not the car. So if you're purchasing from a private owner, you should take your new-to-you vehicle straight to the DMV to get your shiny new Florida plates.
Get a curated list of the best used cars near you
The CoPilot car shopping app is the easiest way to buy a car. Tell us what you're looking for and we'll search the inventories of every dealership in your area to make you a personalized list of the best car listings in your area.
Only looking for newer models? CoPilot Compare is the search engine for nearly-new cars. Only see cars 5 years or newer with low mileage - CoPilot Compare is the best way to find off-lease, early trade-in, and CPO cars.
The best part? CoPilot is built using the same technology that dealerships use to buy and sell their inventories, so we have more info on each vehicle than competitors. CoPilot doesn't work with dealerships, so there are no sponsored posts or other shady practices - just the most info on the best cars. Check out our About Us page to see how CoPilot works.