Ford Fusion Remote Start: The Full Rundown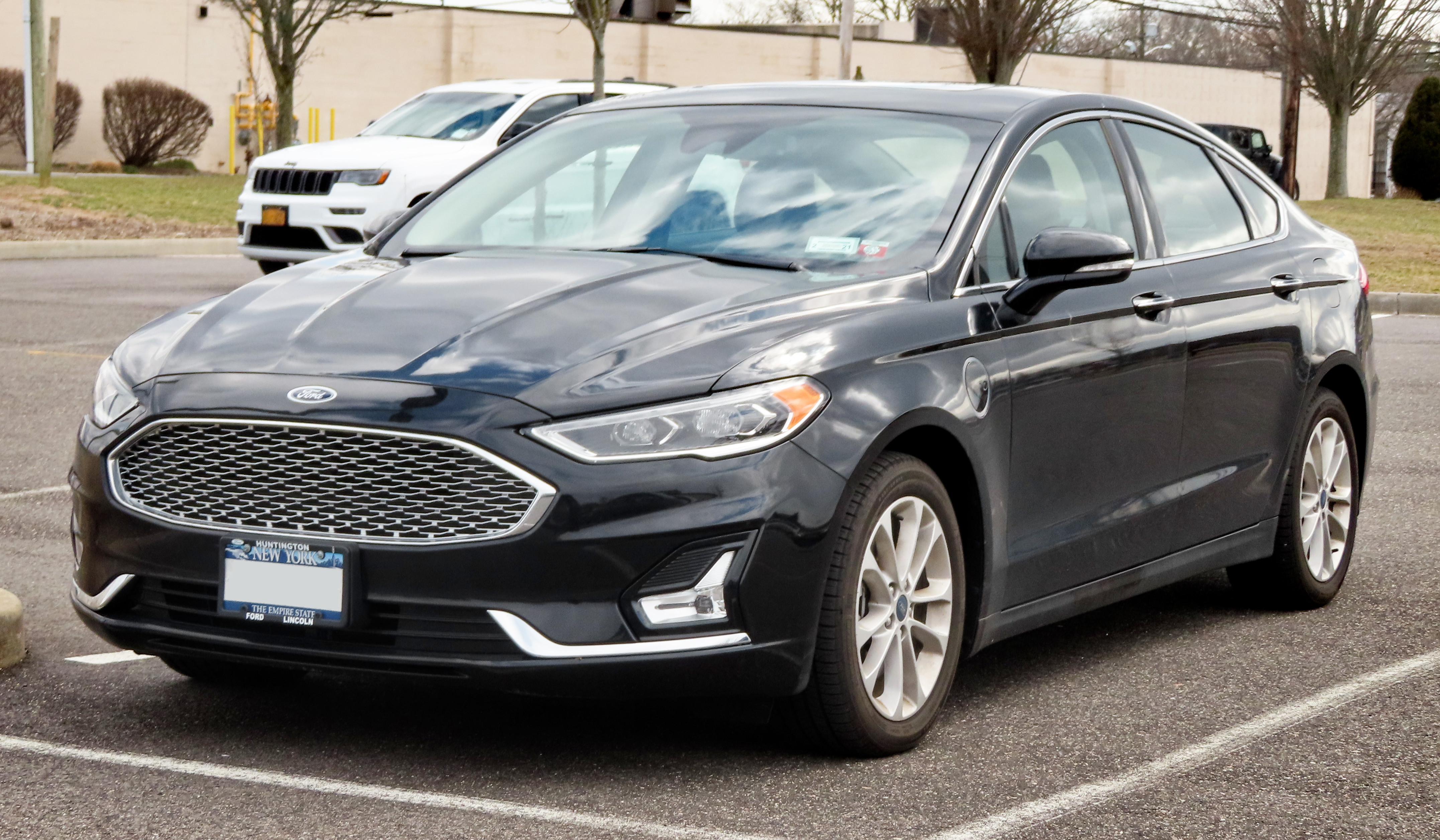 2019 Ford Fusion by Kevauto — CC BY-SA 4.0
Ford is one of the oldest names in automotive. Some of the original consumer vehicles were produced by this pedigree company. From the Model A, a water-cooled beast spitting steam as it chugs down cobblestone streets, to the GT MK II, a low-bellied racetrack beast, Ford has done it all and shows no signs of slowing down. So it is no surprise that the iconic car manufacturer has also succeeded in creating one of the most popular hybrid vehicles today.
The Ford Fusion is available as either a standard hybrid or plug-in PHEV build and has many great options and accessories available that allow you to create the car of your dreams. One of the modern must-haves in any new vehicle, the Fusion included, is remote start.
If you need to warm up your vehicle on a chilly morning or cool it down before you load up on a hot afternoon, being able to turn on your car before you open the doors is quickly going from luxury to necessity in the world of modern cars. In this article, we'll tell you everything you need to know about Ford Fusion remote start.
What Is Remote Start?
Remote start is precisely how it sounds: it's a way to turn on your vehicle from outside and at a distance. The most recent Ford remote start systems work at a range of 300 feet, nearly the length of a regulation football field, meaning you can successfully start your car whether it's in your driveway, down the street, or across a crowded parking lot.
Keep in mind, however, that obstacles like trees, pillars, and even other vehicles might interrupt the signal and shrink your range.
There are two kinds of remote-start mechanisms commonly found in vehicles today. One is a simple radio transmission system that works via a button on your key fob that sends signals to your car to start. The other is a more sophisticated app-based system generally integrated with various features like security, climate control, etc. Users can start their vehicle from a smartphone, smartwatch, tablet, or voice-interface home device.
---
DOWNLOAD THE FREE APP
The CoPilot car shopping app is the smartest way to buy a car. Get a curated list of the best cars for sale in your area, as well as notifications if a similar vehicle is listed nearby at a lower price. CoPilot is the smartest way to shop for used cars. 
---
Everything You Ever Wanted to Know about Ford Fusion Remote Start
Ford has always been an incredibly accessible brand. They're affordable, comfortable, and practical and generally offer a little something for everyone who might consider buying one. The Ford Fusion represents this generalist mode of thinking and provides a range of options to suit all tastes and needs.
Car and Driver says the Fusion is "…good at many things, but not great at anything," and we think that's just fine. The myriad options offered with new Fusions allow you to customize this Ford hybrid to suit your unique taste. And this includes the remote start.
The Fusion offers both a fob-based remote start function and an app-based solution. The fob remote start comes as standard on all vehicles with the SYNC Connect system and offers an effective range of up to 325 feet. Not only that, but the Fusion also has standard automatic climate control on all builds, so your remote start will activate this and get the vehicle to a comfortable temperature before you ever set foot inside.
The app-based remote start is powered by their FordPass Connect system and allows you to not only start your car but also unlock and unlock your vehicle, check fuel levels, and connect to WiFi via your FordPass Connect hotspot.
---
THE BEST SEDANS WITH HIGH GROUND CLEARANCE
There are plenty of vehicles on the market that let you tower over obstacles without losing the convenience of a compact car. Therefore, we've put together a list of our favorite new ​sedans with high ground clearance​.
---
Ford Fusion Remote Start: The Downsides
We tried very hard to find something to complain about with regard to the Ford Fusion's remote start functionality. The truth is that there are very few things to nitpick, from the cost to the functionality. SYNC 3 Connect is standard on all new Fusions, so a fob-based remote start is always an option.
But you might never find yourself using it, so long as you keep your phone charged, because FordPass Connect is fee-free for Ford owners and a limited number of passengers as of 2019. Ford offers this unique benefit, as most connectivity features from other manufacturers require a paid subscription.
A general downside to remote start functions is that you could receive a ticket for doing so in a state with more stringent emissions laws. Some locales have made it illegal to let your car idle – that is, to let it run without you behind the wheel – beyond a certain number of minutes. Washington D.C., for example, disallows idling over just 3 minutes. On the other hand, Pennsylvania has given the go-ahead on idling for up to 20 minutes as long as the temperature is below 40 degrees Fahrenheit. Check out the idling laws in your home state, and be careful where you use your remote start.
Ford Fusion Remote Start Over the Years
Fusion began having remote start functionality in 2018 models via the SYNC Connect system. Older models will already have the fob-based system in place, and owners should be able to continue using it to start their Fusion. To use it, press your lock button once and your remote start button twice. Your headlights will flash, and an LED light on your key fob will let you know if your vehicle has successfully started up.
FordPass Connect is available immediately for 2020 models and is simple to install and operate for 2018 and 2019 models of the Fusion. You can do this by downloading the FordPass app on your phone, creating or logging into your Ford account, scanning your VIN barcode at the front of your Fusion, and accepting the invitation to connect via your touchscreen interface within your vehicle. You will be able to access all remote features, including ignition, from this point onward!
---
WHAT TO DO IF A DEALER REFUSES TO CANCEL EXTENDED WARRANTY
Car buying can occasionally be frustrating, especially if you're purchasing your vehicle through a dealership. We're here to tell you how to navigate a situation in which a dealer refuses to cancel your extended warranty.
---
Ford Fusion Remote Start: Other Options
If you have a much older Ford Fusion that isn't equipped with SYNC or other digital interface features, you might consider purchasing an aftermarket remote start for your vehicle. Many plug-and-play options for an average of 170 dollars are easily installed by a professional. Plus, many of these can be found at your Ford dealership!
Frequently Asked Questions:
Q: Does the Ford Fusion have a remote start?
Yes. The Ford Fusion does offer a remote start feature in two ways, fob-based and remote-based. The fob-based remote start is a standard feature for Fusion models with the SYNC Connect system. The remote start button is located on your key fob transmitter, which has a range of 300+ feet. Meanwhile, the app-based remote start is accessible through the FordPass Connect, which is standard on all Ford models 2021 and newer. With FordPass, you can remotely start your Fusion through a smartphone.
Q: How do I use the Fusion remote start via the FordPass?
Before you can use FordPass, the following conditions must be met:
Your Ford is equipped with the SYNC Connect system.
Your vehicle is added or registered to FordPass.
Your vehicle is activated.
To activate remote start on your Ford Fusion via FordPass:
Launch the FordPass app.
Navigate to the Home page and look for the Engine Start button.
Press and hold the Start button to activate the remote start.
Q: Can you schedule the remote start via FordPass?
Yes. However, ensure the conditions are met (as mentioned in the previous question) and the Vehicle Connectivity Settings are enabled. You can save remote start schedules, which can be enabled or disabled.
---
---
Get a Curated List of the Best Used Cars Near You
The CoPilot car shopping app is the easiest way to buy a car. Tell us what you're looking for and we'll search the inventories of every dealership in your area to make you a personalized list of the best car listings in your area.
Only looking for newer models? CoPilot Compare is the search engine for nearly-new cars. Only see cars five years or newer with low mileage — CoPilot Compare is the best way to find off-lease, early trade-in, and CPO cars.
The best part? CoPilot is built using the same technology that dealerships use to buy and sell their inventories, so we have more info on each vehicle than competitors. CoPilot doesn't work with dealerships, so there are no sponsored posts or other shady practices — just the most info on the best cars. Check out our About Us page to see how CoPilot works.