2012 Ford Fusion Problems: The Most Common Reliability Issues Reported By Owners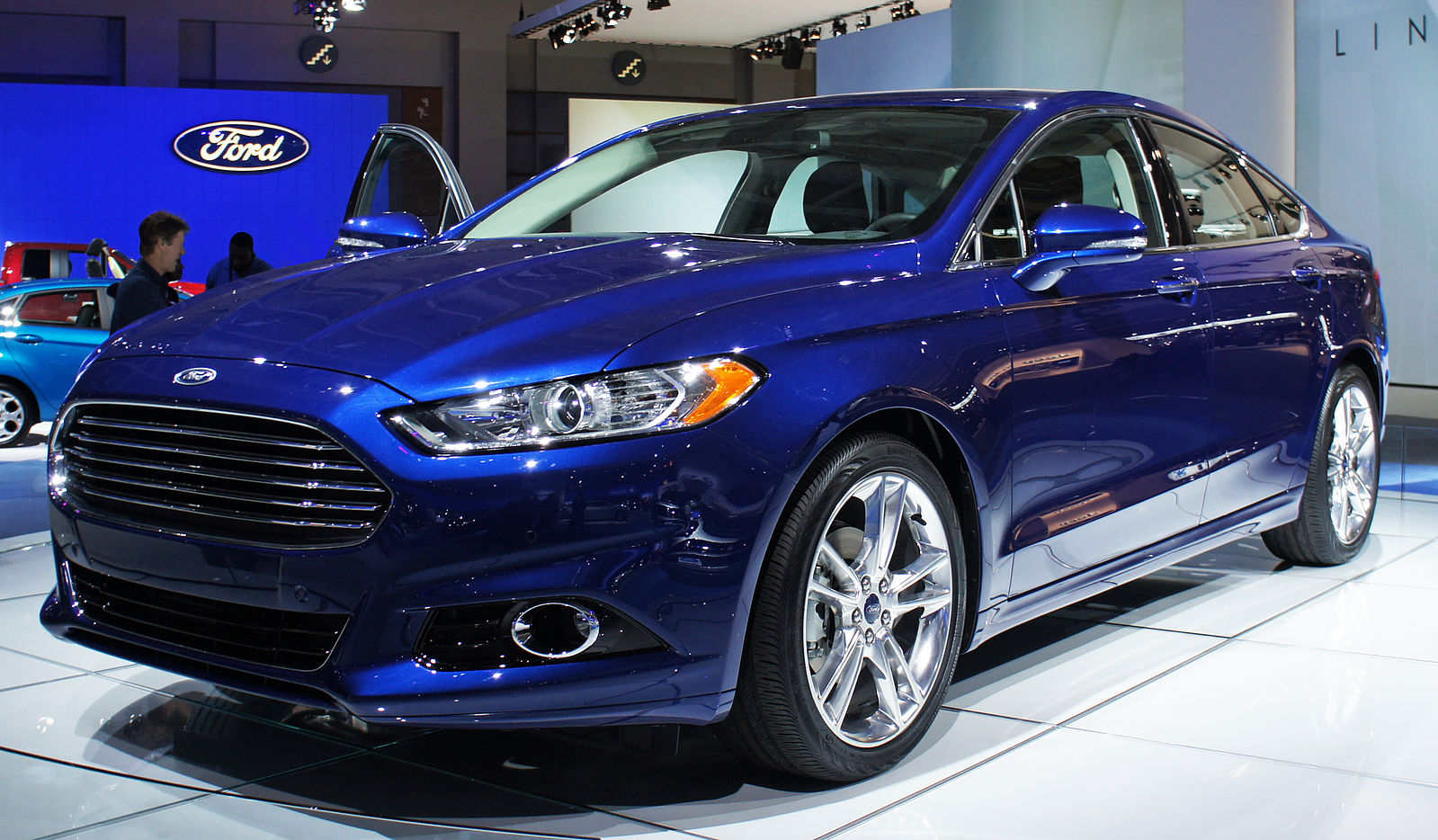 Ford Fusion Titanium by Mariordo - Mario Roberto Durán Ortiz: CC BY
The Ford Fusion was introduced in 2006 as a contender to the Toyota Camry and Honda Accord. Larger than the Ford Focus and smaller than the Ford Taurus, the Fusion represented that "just right" space for American car buyers. By 2014, Ford crushed its projections by selling over 300,000 Fusions around the globe.
FAQ: 2012 Ford Fusion Problems
If you're considering purchasing a 2012 Ford Fusion, you may wonder what other owners have experienced common issues. According to RepairPal.com, there are three in particular that you should look out for:
Harsh or delayed shifting with the 6-speed automatic. Cost to fix: $2-5k
Squeaks and creaks over bumps and while turning. Cost to fix: $300 per wheel
Swollen lug nuts: Cost to fix: $35
Excessive oil consumption: Cost to fix: $1,500 to $2,500

2012 Ford Fusion Problems By Category
Below is a breakdown of the most common types of problems with 2012 Ford Fusions as reported by owners:
---
SIGNIFICANT SAVINGS WITH NEARLY-NEW AND OFF-LEASE MODELS
Buying nearly-new and off-lease models can save you a ton of money. With low mileage and CPO offers available, reliability isn't an issue. Learn how much you can save by buying off-lease models with CoPilot Compare.
---
Harsh or Delayed Shifting
Users on RepairPal report that the Ford Fusion suffers from a transmission that seems to develop issues at very low mileage and continues to get worse as mileage increases. This same issue was present across other Ford products with the same transmission and is most likely due to a faulty PCM (powertrain control module) or TCM (transmission control module). Over time, this improper control of valves within the transmission caused internal damage that destroyed the transmission.
The similarity of the stories from owner to owner is quite surprising:
"I just now started noticing my car shifting hard. This has been happening for about 3 weeks now and just gets worse."
"When coming to a stop the transmission shifts down so hard it feels like you have hit something."
"Problems with delayed shifting, engine revs, hard shifting; the transmission has been programmed or upgraded the software in the PCM and TCM."
Cost to fix:
The cost to repair this issue ranges anywhere from $2000.00 for a torque converter to over $5000.00 for a complete assembly.
Squeaks and Bumps?
Reports of odd grinding and popping noises are widespread with a 2012 Ford fusion. On repairpal.com, users consistently report a popping and grinding noise from the front suspension while making either left or right turns. Many owners say this typically happens during warm temperatures, making the issue a little more puzzling.
The front suspension of the 2012 Ford Fusion is the reason for these grinding and popping noises. Welding and assembly issues affect a lower control arm, which requires a repair kit from Ford to fix. A rubber bushing can also cause problems by rubbing against the strut assembly and causing abrasion.
Cost to fix:
Average repair for these issues ranges from $277 to $356.00 per wheel.
Swollen Lug Nuts
Lug nuts on the 2012 Ford Fusion are subject to swelling. Once these lug nuts are swollen, a standard tire socket cannot remove them. These swollen lug nuts then need to be drilled out and removed. Although this issue is relatively minor, it can cause heartburn for somebody who is not expecting a complication from such a little part.
Cost to fix:
Luckily the fix for this repair is relatively inexpensive and will only cost $35 to $40.
Excessive Oil Consumption
Another common problem of the 2012 Ford Fusion is excessive fuel consumption. According to user reports, the Ford Fusion tends to burn through oil as you rack up the miles. The most common symptom is the blue smoke that comes out of the engine bay – indicating that oil has made its way into the combustion chamber. Fortunately, this issue seems to rear its ugly head with high mileage Fusions, but still a cause for concern nonetheless.
With the oil burning at a quicker pace, owners have also smelled the distinct odor coming from the Fusion. Another indicator of this issue is if you constantly have low oil levels. There might be some leaks you should keep an eye on.
When your Fusion starts burning oil, there are two likely causes: the valve seal and piston rings. With faulty piston rings, your car won't close the gap between the piston and cylinder wall, which is how you get the blue smoke. On the other hand, a faulty valve seal may also allow oil to seep into the combustion chamber.
Cost to fix:
Replacing the piston rings can be expensive at $1,500 to $2,500. Meanwhile, an average valve seal replacement may cost between $250 and $2100.
---
DOWNLOAD THE APP
The CoPilot app is the smartest way to buy a car. Search all listings in your area, get notified about deals, new listings, and price drops, or chat with one of our copilots for some hands-on advice.
---
How Can You Avoid These Issues?
Being proactive about your purchase is the best way to prevent issues. You will need not only to take a test drive but also insist upon your car having a thorough inspection by your trusted mechanic.
The test drive is one of the most crucial points in the used car buying process. Inspecting every component of the car that would be utilized daily is crucial. It would help if you did everything from running the air conditioning to changing radio stations to ensure there are no faults in operation.
Pay special attention while driving! Although a vibration in the steering wheel may seem like a small thing, it could lead to a potentially expensive repair that jeopardizes your and your passengers' safety. If you feel vibrations, hesitation while accelerating, or any other issues, it may be best to move on.
It's important to remember you have every right to have your potential new vehicle inspected by a professional mechanic. Although you may be thorough in your test drive, not all issues come to light while driving. Even if you need to spend an additional few hundred on the inspection, this could save you thousands of dollars and countless hours.
---
KNOW THE WARNING SIGNS
Wondering what to look out for when buying a used car? With such a large purchase, it pays to be a cautious shopper. Check out this list of red flags to look out for when buying a used car.
---