8 Cars Like The Subaru BRZ: Similar Rides Worth Checking Out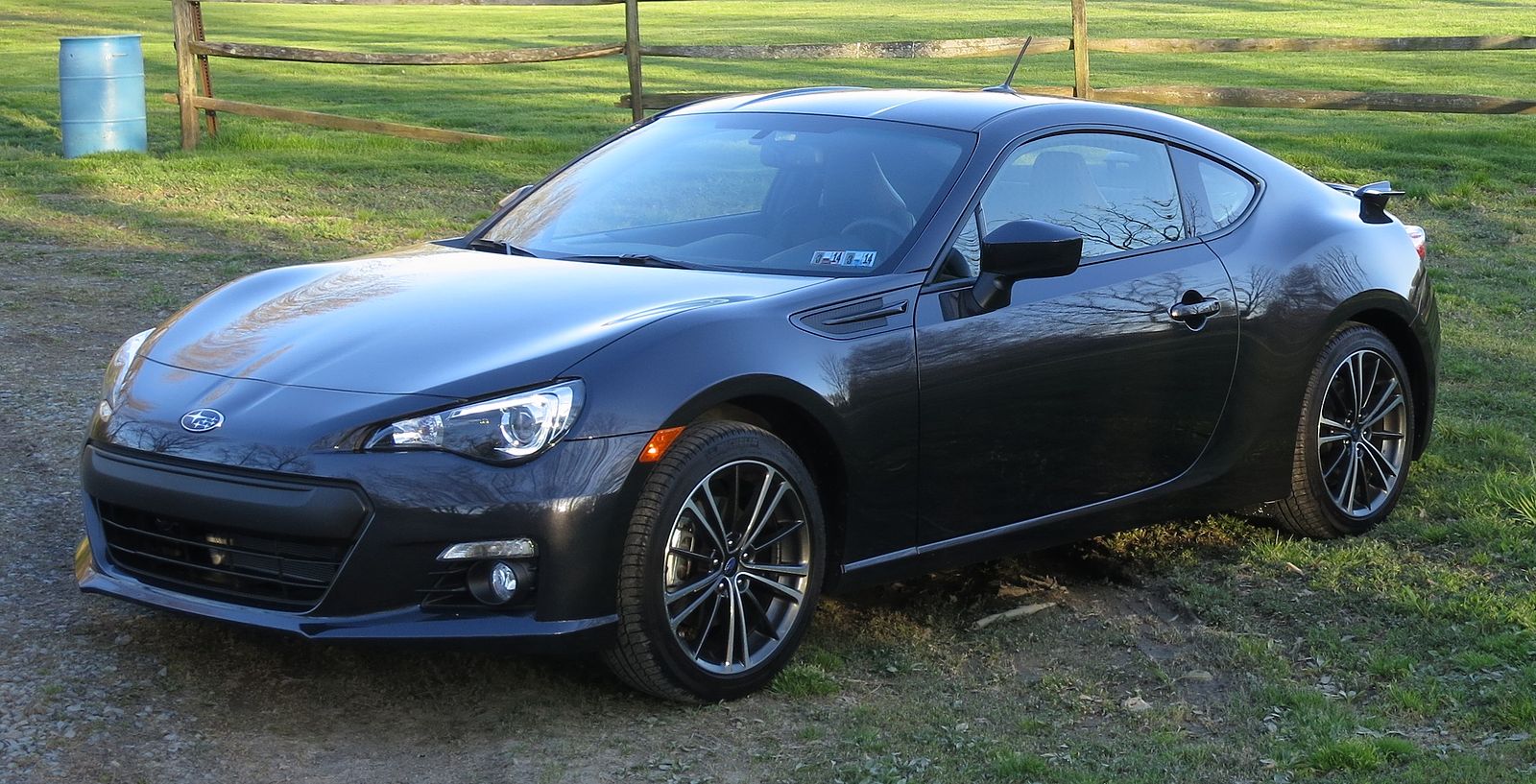 Subaru BRZ by The359 — CC-BY-SA-4.0
The Subaru BRZ is widely recommended as one of the highest-performance sports vehicles you can get at an affordable price, making it one of the most popular vehicles if you're looking for speed and comfort in a reasonable package. 
Of course, the BRZ is more than that since it's also exceptionally comfortable and stylish!
While the BRZ might be in a more niche market than some consumer vehicles, there are still some competitors worth considering if you're looking at a BRZ. 
1. Nissan 370Z
Latest Release: 2020
MSRP: $30,090
MPG: 26⁄19 HWY/City
Horsepower: 332 to 350
If you're looking for a fun, speedy, and slightly old-fashioned ride, the Nissan 370Z might just be the right vehicle for you. Engine performance is great, highly responsive, and easy to control with this model and the interior screams comfort. 
Of course, this design does fall down a little in some other respects. It's got a slightly old-fashioned design that doesn't look quite as sleek as other sports cars. It's also a little more expensive than the Subaru BRZ and similar models, despite being a couple of years older at this point. 
Rear-wheel drive and other features help make this car fun and interesting to drive, very much like a classic, but its age does show in some respects. 
---
NOT JUST FOR CAR SHOPPING
The CoPilot app isn't just for buying a car - our new CoPilot for Owning tool will help you keep track of recalls and gives you advice on which scheduled maintenance tasks are most important.
---
2. Mazda MX-5 Miata
Latest Release: 2021
MSRP: $26,830
MPG: 35⁄26 HWY/City
Horsepower: 181
The Mazda MX-5 Miata offers pretty impressive speed and performance in a small package and helps you look good at the same time. A 4 cylinder coupe, this Miata might not be designed for families or big road trips, but its acceleration and comfort more than make up for it. 
This design also has a lot of advantages in terms of gas performance. With better MPG than many of its competitors, by a fair margin, this is one vehicle that's fun to drive without having to hurt your pocketbook at the gas station. 
However, the smaller design and aerodynamic choices can mean that this Miata isn't quite as comfortable or roomy as some alternatives. 
3. Subaru WRX
Latest Release: 2021
MSRP: $27,495
MPG: 27⁄20 HWY/City
Horsepower: 268 to 310
Subaru has a wide range of vehicles on the market, so it's no surprise that one of the BRZ's direct competitors is another vehicle from the same manufacturer! In fact, the WRX is pretty similar in most respects, with a similar MSRP, slightly better horsepower, and even similar performance specs. 
The big difference between the two vehicles? The WRX is a bit bigger. No longer a coue, the WRX is the car for you if you're looking for a BRZ but as a family vehicle. It's got the same sleek design choices, similar color options, and similar trim features. 
Impressively, despite the larger size, the WRX only loses a few miles per gallon in efficiency. That means you can get more space for friends, family, and cargo, with only a small loss in fuel efficiency. 
---
THE 10 MOST RELIABLE USED SEDANS
If you're ready to start shopping for a used car and reliability is a priority for you, take a look at our list of the top 10 most reliable used sedans on the market today. 
---
4. Ford Mustang
Latest Release: 2021
MSRP: $27,205
MPG: 32⁄21 HWY/City
Horsepower: 310 to 480
The Ford Mustang might be better thought of as a muscle car instead of a sports vehicle, but its performance is in a similar class to the BRZ, even if it is the meatier, heavier vehicle of the two. One of the only real downsides of this design is that it may not offer the MPG performance it's rated for; Mustangs consistently perform a bit lower than their rating. 
Right now, the Ford Mustang is a better pony car than just about anything else on the market. It's got a roomy back seat, is comfortable to drive, and has some nice interior features that make it comfortable as well as a lot of fun. 
5. Mini Cooper Countryman
Latest Release: 2022
MSRP: $29,100
MPG: 30⁄23 HWY/City
Horsepower: 136-301
The Mini Cooper Countryman is a little different from the other vehicles on this list, a sporty subcompact SUV instead of a sedan. That being said, the Countryman actually offers better MPG performance than many of the cars on this list and has similar acceleration and handling performance. 
That means that this is a vehicle that's fun to drive but also big enough to handle family and some cargo. If you're looking for a good vehicle to do a little bit of everything, this is it. 
---
HOW MANY SPARK PLUGS DOES A DIESEL ENGINE HAVE?
The answer to this question isn't as  simple as you'd expect. Let's look explore the difference between gas and diesel engines and explore just how many spark plugs a diesel engine actually has.
---
6. C6 Chevy Corvette
Latest Release: 2022
MSRP: $62,195
MPG: 24⁄16 HWY/City
Horsepower: 490
If you're looking a little more into the luxury side of things, a Corvette might be a good option. Sleek, fast, with feather touch handling and extreme maneuverability, this car is great for people who are looking to have a lot of fun in the driver's seat. 
The only real problems with this design are that there isn't a manual transmission option, and the Corvette drinks gas like few other vehicles on this list. 
Still, if you're alright with rocking an automatic transmission and paying a little more at the pump, the Corvette is a good choice. 
7. Porsche Cayman
Latest Release: 2022
MSRP: $61,850
MPG: 24⁄17 HWY/City
Horsepower: 394
Another luxury option, the Porsche Cayman, is a good option if you're looking for something a little smaller, a little smoother, and with all the comfort of a large vehicle and the performance of a smaller sportier look. 
One of the Cayman's bigger draws is that it offers high speed and high precision performance, but with a smooth and easy driving experience that's as relaxing as it is fun. 
That said, this is another vehicle that tends to drink gas, and it's got limited interior storage. That means it's great for track and short-distance travel but less effective for long distances. 
8. BMW M3
Latest Release: 
MSRP: $69,900
MPG: 23⁄16 HWY/City
Horsepower: 473 to 503
The last luxury option for this list, the BMW M3, certainly looks the part of a luxury vehicle. Its premium design features tell you a lot about the quality of this design at first glance, especially in some of the more striking colors available for this model. 
Of course, looks aren't everything, and the BMW M3 offers impressive performance even for its price range. Higher than average horsepower and torque help give this vehicle a lot of get up and go, which helps make up for the added weight and wind resistance of the design. 
A 4 door sedan, this is a good all-purpose vehicle, but it's a lot more fun and dynamic than your typical commuter or daily driver. A bit nicer than the Subaru BRZ, this model is worth the extra investment if you're looking for luxury.
---
---
Get a Curated List of the Best Used Cars Near You
The CoPilot car shopping app is the easiest way to buy a car. Tell us what you're looking for and we'll search the inventories of every dealership in your area to make you a personalized list of the best car listings in your area.
Only looking for newer models? CoPilot Compare is the search engine for nearly-new cars. Only see cars five years or newer with low mileage — CoPilot Compare is the best way to find off-lease, early trade-in, and CPO cars.
The best part? CoPilot is built using the same technology that dealerships use to buy and sell their inventories, so we have more info on each vehicle than competitors. CoPilot doesn't work with dealerships, so there are no sponsored posts or other shady practices — just the most info on the best cars. Check out our About Us page to see how CoPilot works.