How Much Does Subaru BRZ Insurance Cost?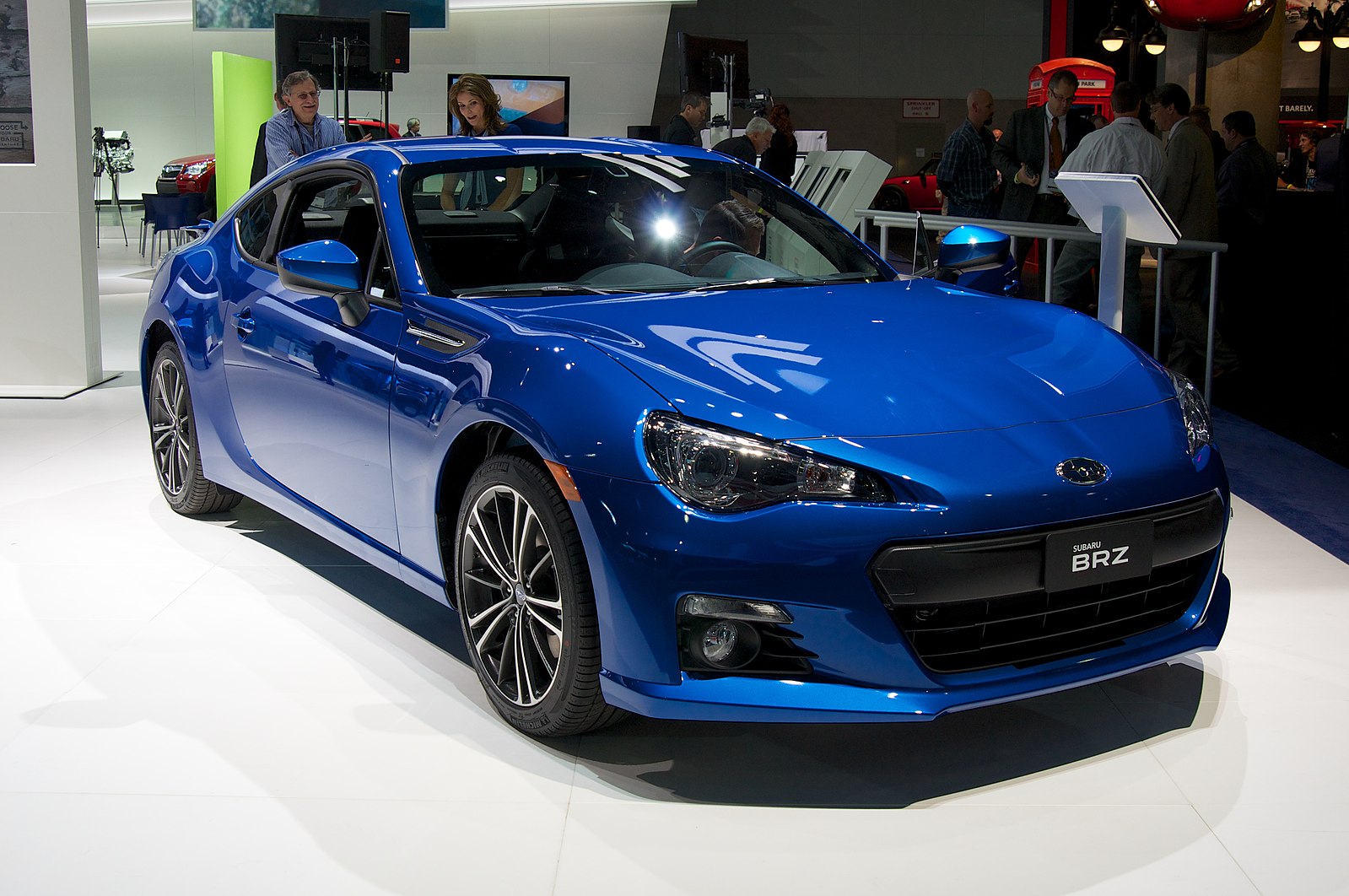 Subaru BRZ by steve lyon — CC-BY-SA-4.0
Getting a new car is always exciting, but there's just one hang-up: insurance. If you're thinking about getting a Subaru BRZ, you need to know what Subaru BRZ insurance costs.
While most car insurance is comparable, your driving record and the kind of car you're driving can both have a big impact. Sometimes the cost of insurance can be enough to make the difference between being able to afford your new car and being stretched a little too thin between your different payments. 
Here's what you need to know about how much Subaru BRZ insurance costs, what kind of insurance you need, and the benefits of having good insurance for your Subaru BRZ. 
What Does Subaru BRZ Insurance Cost?
The first thing you need to know before you can figure out how much your Subaru BRZ's insurance will cost is the kind of insurance you're required to carry. Your state's requirements are usually the biggest factor when it comes to insurance requirements. 
However, if you bought your car with a car loan, the loan might also have certain insurance requirements. Those are there to make sure you can pay off the car, even if it's totaled, while you're still paying on the loan. 
So, the first step is to check and see what insurance requirements apply in your case. If you're thinking about moving across state lines soon, you might want to check the requirements in both states and go with the higher requirements. 
That way, you won't need to change insurance companies or plans when you reach your new state. 
---
DOWNLOAD THE FREE APP
The CoPilot car shopping app is the smartest way to buy a car. Get a curated list of the best cars for sale in your area, as well as notifications if a similar vehicle is listed nearby at a lower price. CoPilot is the smartest way to shop for used cars. 
---
Types of Insurance Coverage
There are a few different basic types of coverage that you might be required to carry. The amount of insurance you need to have under each type depends on state requirements, the kind of car you're driving, and your driving history. 
Collision Coverage: 
This type of insurance covers the damage to your vehicle if you're ever in an accident. This kind of insurance kicks in even if you weren't at fault in the accident, which can help protect you from uninsured and underinsured drivers. 
Comprehensive Coverage: 
This kind of coverage protects against damage or loss of your vehicle for any reason. Damage from theft, natural disasters, and accidents can all be covered. However, it's important to read your policy carefully to make sure there aren't any important exemptions before you sign up. 
Property Damage Liability: 
Property damage liability doesn't protect your vehicle or assets but kicks in if you're ever at fault in an accident. This kind of insurance covers the cost of the damages caused by your accident, usually up to a certain limit. 
Uninsured/Underinsured Coverage:
This kind of insurance coverage only kicks in when you're in an accident, the other person is at fault, but they either don't have insurance or don't have enough insurance to cover the cost of damages to your or your vehicle. This extra layer of insurance basically helps make sure you always receive insurance money, even when other drivers are irresponsible. 
Bodily Injury Insurance: 
As the name would suggest, this kind of insurance doesn't help with property damage but will help cover the medical costs of an accident. Typically covers other people involved in an accident when you're at fault but can also cover your costs in some cases. 
Chances are, you will be required to carry at least one type of car insurance from this list when you get a Subaru BRZ. In fact, you'll likely carry several different types of car insurance, but they'll all be bundled together into a single insurance policy. 
Cost To Insure a Subaru BRZ
The average cost to insure a recent Subaru BRZ is $160 a month. 
That's a little more expensive than the average vehicle, but there are some additional ways to bring down the cost, like getting a vehicle with additional safety measures installed or participating in a safe-driver driving assessment program with your insurance company. 
Overall, while insuring a Subaru BRZ is a little more expensive than average, it's still considered an affordable car to ensure single monthly costs aren't much higher than average. 
You should also price shop before you commit to a specific insurance company. Different insurance companies will offer different rates, and choosing the most affordable insurance rate is a good way to help keep your costs lower. 
---
THE 10 MOST RELIABLE AMERICAN CARS
Because the car buying experience is so stressful, it's helpful to go into the dealership with information ahead of time. Therefore, we've curated a list of the 10 most reliable American cars so you can approach the process from a place of empowerment.
---
Other Factors Impacting Insurance Costs
Average insurance costs are only a good way to estimate your insurance costs; your actual insurance cost is going to depend on a lot of different factors. 
Here are some of the most important factors in how much Subaru BRZ insurance costs: 
Your Age: 
Insurance policies base prices on comparative risk for different kinds of drivers. That means that drivers who are a certain age, usually very young or very old, will have a higher insurance cost because they are more likely to get into accidents. 
Up to about age 25, it will cost more to insure your vehicle. Once you're hitting retirement age, your insurance prices may start to go up again depending on your driving history and a few other factors. 
Your Recent Driving History: 
Most people already know that you can expect your insurance rates to go up if you're involved in an accident. But you might not know how long your insurance prices will be higher. 
Usually, accidents stay on your driving record for about 5 years. That means that your insurance rates will also be higher for about 5 years. Thankfully, your prices should go down slightly every year without an accident. 
If your insurance doesn't start to go down after several accident-free years, it might be time to switch policy providers. You may be eligible for a better price with a different company. 
---
HOW MUCH DOES IT COST TO TINT CAR WINDOWS?
Different tints block different levels of UV light and in the long run can prevent sun damage to your skin and eyes, but how much does it cost to tint car windows? We've got the answer.
---
Your Policy Coverage Limits
Some people carry a lot more insurance than they need, either because they never adjusted their policy limits or because they didn't realize that the coverage limits are adjustable. 
Your insurance company does offer some protection from being overcharged by totaling cars that would cost more to repair than they're worth, but that doesn't stop you from paying premiums based on coverage limits that you don't need. 
Consider talking with your insurance agent about lowering your coverage limits or only carrying the minimum required coverage if you need to save money on your current Subaru BRZ car insurance.
---
---
Get a Curated List of the Best Used Cars Near You
The CoPilot car shopping app is the easiest way to buy a car. Tell us what you're looking for and we'll search the inventories of every dealership in your area to make you a personalized list of the best car listings in your area.
Only looking for newer models? CoPilot Compare is the search engine for nearly-new cars. Only see cars five years or newer with low mileage — CoPilot Compare is the best way to find off-lease, early trade-in, and CPO cars.
The best part? CoPilot is built using the same technology that dealerships use to buy and sell their inventories, so we have more info on each vehicle than competitors. CoPilot doesn't work with dealerships, so there are no sponsored posts or other shady practices — just the most info on the best cars. Check out our About Us page to see how CoPilot works.