The 6 Best Car Detail Shops in Seattle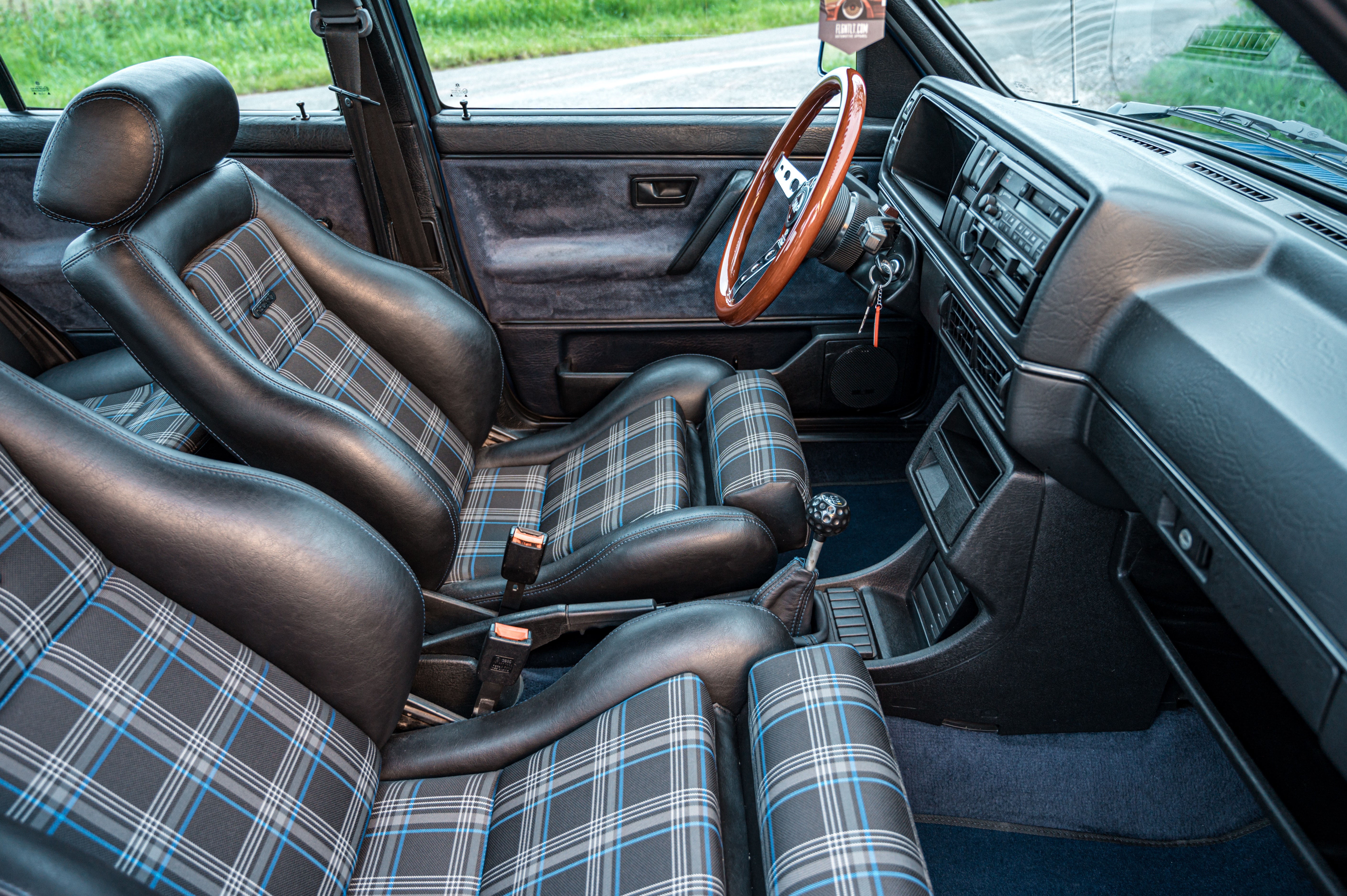 Photo by Jan Kopřiva on Unsplash
The time and patience required to keep your car in top shape can be formidable. Luckily, we have detailing shops to share with you! The detailing shops we're going to review will renew your car's exterior and interior and keep them shining for months.
The best car detail shops in Seattle use professional products and industry leading-techniques to protect and restore your car's finish and interior surfaces. Sponging down your car in your driveway doesn't even come close.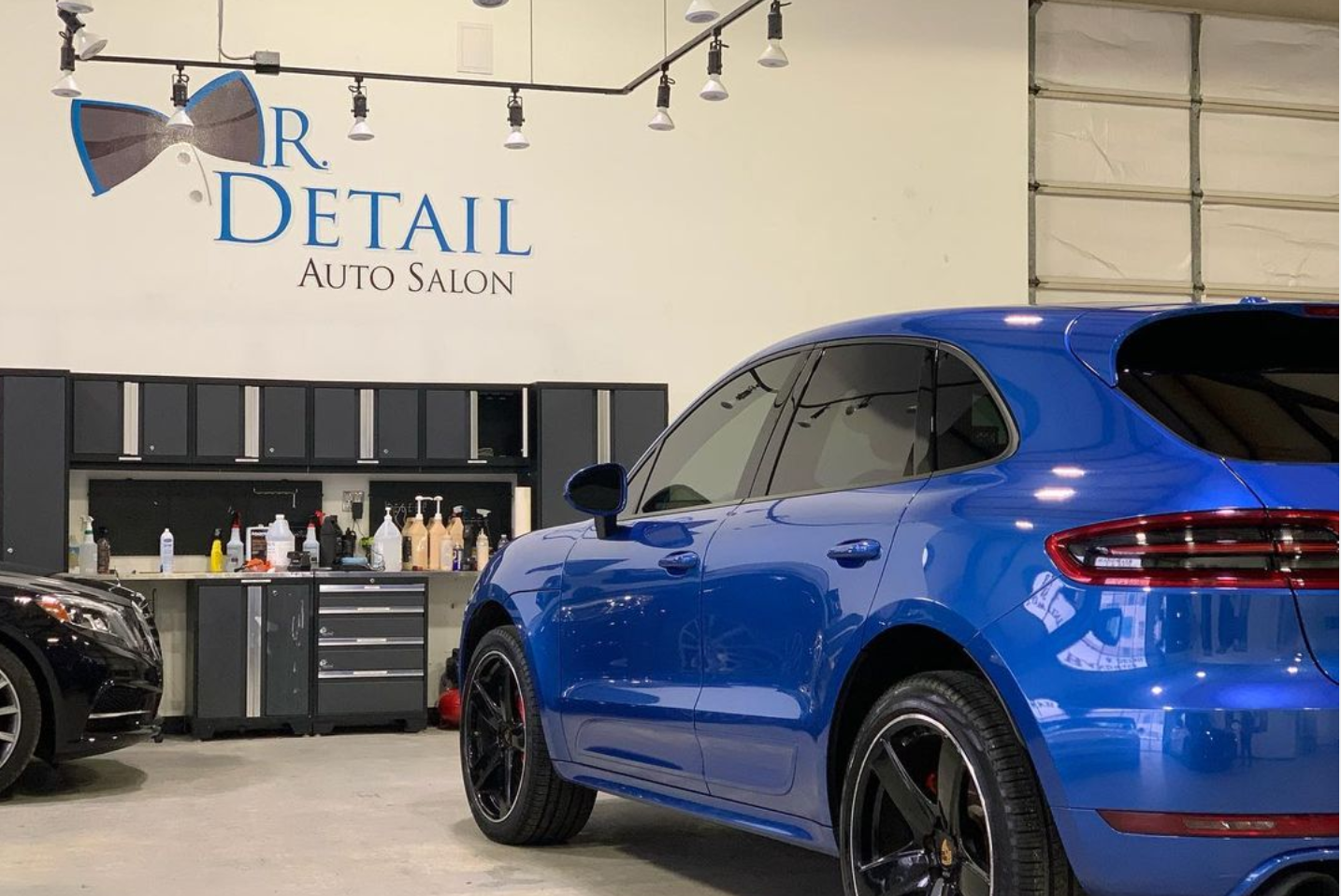 Mr. Detail Auto Salon began when two high school friends, Michael and Tom, decided that they could make some extra money by detailing cars. Some time went by, and they turned their garage venture into a multi-location business in Seattle, Washington.
At Mr. Detail Auto Salon, there's something for everyone. They have master-level detailer certificates, which aren't easy to acquire. Combining their knowledge with the industry's best products, they'll breathe new life into your vehicle and keep it shining all year round. They have multiple maintenance plans and additional services such as window tinting, dent repair, and paint protection films.
Customers' Thoughts and Opinions
Customer reviews for Mr. Detail Auto Salon are overwhelmingly positive. Most customers claim that they've had a great experience all around. Customers were happy with the booking, the service, and the work. Those who went to Mr. Detail Auto Salon for their other services claim that the work was superb and that it was done ahead of schedule.
---
FEEL SECURE IN THE CAR YOU CHOOSE
You don't want to buy a car - you want to get the best deal on the car you're looking for. The CoPilot app will notify you if there's a similar vehicle in your area at a better price, so you're always certain you got the best deal available. 
---
Accutint Northwest stands out to us as one of the best car detail shops in Seattle because they do excellent work and go beyond what's required of them. Besides the regular auto detailing routine, they'll also clean up those hard-to-reach, less noticeable spaces. Cleaning those spaces separates a clean car from a car that looks brand new.
Accutint Northwest's detail technicians use professional products that enhance, protect, and even prolong the life of your vehicle's paint. As for their customer service, Accutint Northwest claims that they aren't satisfied until you're satisfied.
Customers' Thoughts and Opinions
One customer claims that the appointment was nothing but easy to schedule, and once the detailers finished their job, they also hand-washed and vacuumed his car as a surprise bonus. The general note that Accutint Northwest's customers have is that the shop went well beyond expectations.

Final Finish Auto Salon technicians pride themselves on high customer satisfaction. They aim to use their expertise and years of experience to go above and beyond for their customers.
Their interior and exterior auto detailing services are efficient and affordable. Final Finish Auto Salon detailers utilize professional techniques to detail cars until they're spotless, and most importantly, they do it with care.
There are various other services Final Finish Auto Salon offers, such as paint protection, cosmetic repairs, and window tinting. The detailers at Final Finish will do more than other detailers at a better price, so even among the best car detail shops in Seattle, they're a good value for the money. 
Customers' Thoughts and Opinions
Odicar, the owner, is highly praised by Final Finish Auto Salon's customers. Whether it's window tinting or auto detailing, the feedback from customers is consistently positive. One customer notes that the techs were able to remove deep scratches from the car's exterior paint. All in all, Final Finish Auto Salon's customers are more than satisfied.
4. Best Eco-Friendly Detail Shop: Eco Car Cafe
Eco Car Cafe stands out as one of the best detail shops in Seattle because they're clear and upfront about their services—which can sometimes be vague at lower-tier shops.
Eco Car Cafe specializes in auto detailing, premium car wash services, and paint restoration. They have multiple packages ranging from EcoElite to ExtremeElite, and they'll tell you exactly what will be done to your vehicle. They'll let you know which package will better suit your needs if you want more.
What sets Eco Car Cafe apart from similar shops is its innovative approach to washing cars with steam. Steam washing is highly eco-friendly, as Eco Car Cafe technicians need only 1 gallon of water to clean an entire vehicle. Using steam, they're also able to decontaminate and disinfect your car's interior.
Customers' Thoughts and Opinions
Customers are generally pleased with Eco Car Cafe, saying that the time they needed to detail their vehicle was often much shorter than expected. That said, it's not because they're cutting corners.
They did an excellent exterior job and cleaned every single pet hair out of one vehicle's interior—a gargantuan feat, as anyone with dogs knows. It's important to note that another customer was dissatisfied with the service, and Orlando immediately reached out to him in order to fix the issues. That's the sort of integrity we look for.
---
RELATED
Find the best Used Kia Forte in Seattle WA at the best price for sale near you. Browse, search and filter through hundreds of listings. We pair you with a CoPilot, a car buying expert who works for you, not the dealers, so you get a great deal on the best car for you.
---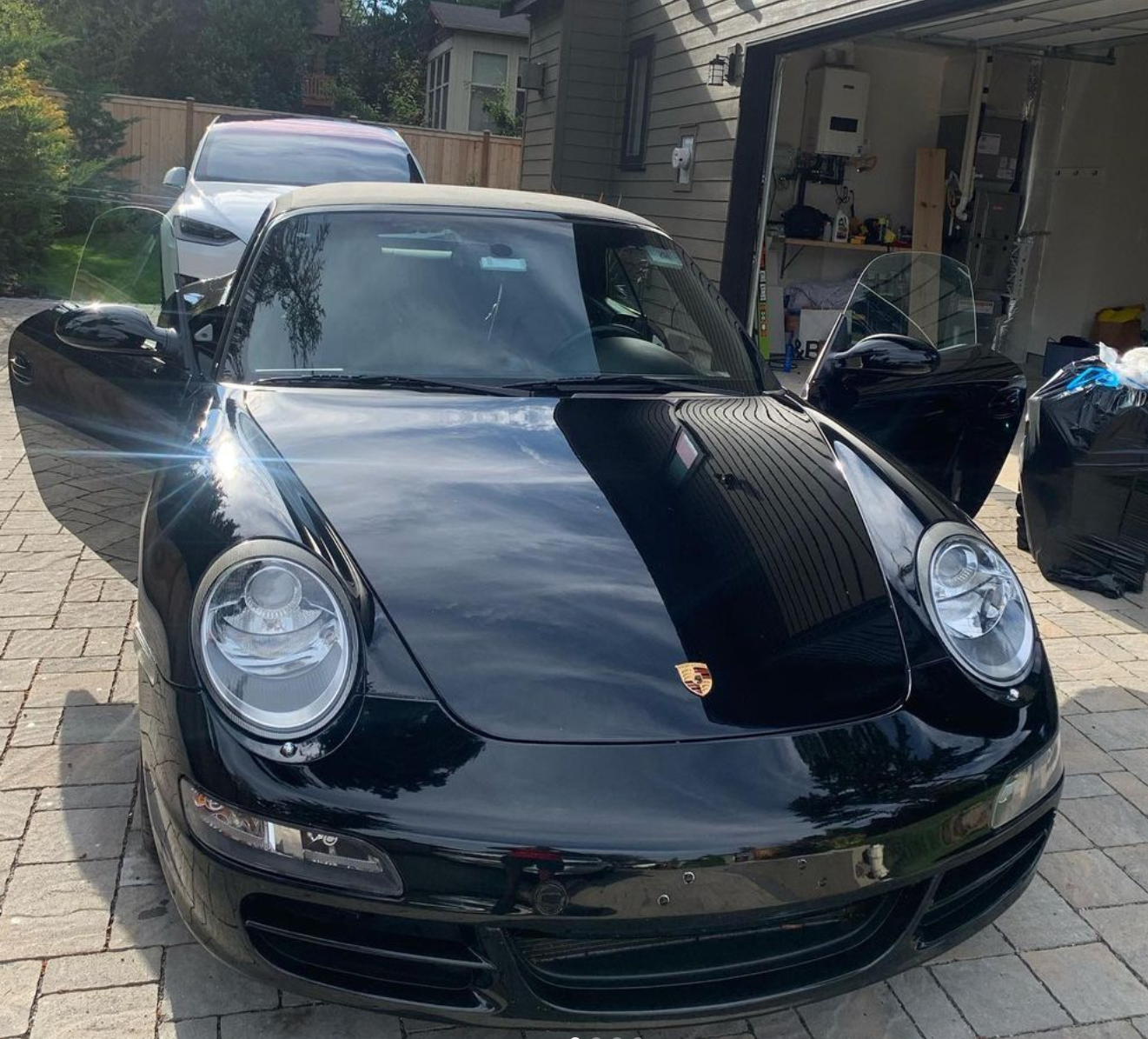 Seattle Mobile Detailing is a business that will save you time, hassle, and, surprisingly enough, money. We ranked them as one of the best mobile car detail shops in Seattle because they never overcharge even though they do a fantastic job.
They aim to provide unmatched service and quality by coming to you and transforming your car to showroom condition. Seattle Mobile Detailing is a true detailing service, meaning that, unlike many others, they'll clean hard-to-reach places and less visible places. Those details are what separates a clean car and a car that looks brand new.
Customers' Thoughts and Opinions
The customers agree with us regarding the attention to detail that Seattle Mobile Detailing puts into their work and the customer's vehicle. One customer claims that they're professional, hardworking, and that they're pleasant to work with. All in all, Seattle Mobile Detailing customers claim that the attention to detail is unlike any other.
6. Best Every Vehicle Type Detail Shop: DetailXperts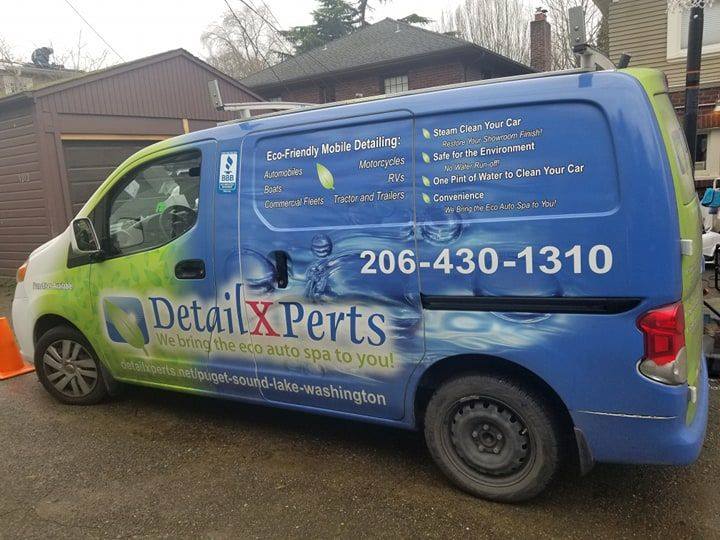 If you're looking for the best all-vehicle detail shop in Seattle, this is it. Other shops may claim that they can wash every kind of vehicle, but DetailXperts make a specialty of it. Their experience and training help them detail those less visible spots on a truck, a bus, a motorcycle, or a fleet vehicle. DetailXperts even offer aircraft detailing services. The folks at DetailXperts take pride in the highly advanced, patent-pending technological process they use to do their work. For example, they use steam and eco-friendly products to deliver the best results that give your vehicle's paint an excellent shine and protect it. DetailXpert's interior steam detailing service also kills viruses, bacteria, fungi, and other pathogens, leaving your interior sanitized, safe, and smelling fresh for an extended period.
DetailXperts are efficient too. They've developed a cleaning process specific to every type of vehicle, which helps them cut the time in half without cutting corners. There's no replacement for experience. Whether you need your fleet vehicle, airplanes, or just your daily driver cleaned and detailed, you won't regret giving DetailXperts a call. This business offers mobile detailing, but they also do so in an eco-friendly way, sitting in a super unique position offering the best of both worlds.
Customers' Thoughts and Opinions
Reviewed as "friendly, reliable, professional, and honest," DetailXperts has a really passionate clientele. Check out their Yelp page to comb through all the other glowing feedback.
---
TRENDING
Find the best Used Kia Forte in Seattle WA at the best price for sale near you. Browse, search and filter through hundreds of listings. We pair you with a CoPilot, a car buying expert who works for you, not the dealers, so you get a great deal on the best car for you.
---
Things to Consider When Choosing a Car Detailing Service
Car detailing is relatively expensive, so the last thing you want is to waste your money by hiring a lousy vehicle detailing service. Below are some things to consider when choosing a car detail shop:
Experience - While experience doesn't guarantee good service, it's still crucial when choosing a detailing service. For instance, they'll know the best practices and products to achieve the best results.
Customer reviews - Again, not a guarantee of good service. However, if many customers had a positive experience with a detailing shop, there's a good chance you'll get quality service as well. Fortunately, our recommendations above all have favorable customer reviews.
Wide range of services - You'll want a company that offers many services that cater to your many detailing needs. For example, some companies don't have pet hair removal, which can be inconvenient for car owners with pets.
Certification - Ask if the company is certified, licensed, and insured for whatever services you require. This ensures that they use the best techniques and products and have the proper knowledge to get the job done.
Availability - Not everyone can afford or has the time to be out of their cars when detailing. Thus, it's best to look for a company that can lend you a hand anytime - whenever it's convenient for you, such as after work hours or on weekends.
A Spotless Finish
Among the top Seattle car detailing services, what really stands out is that for these people, car detailing isn't just a job. Detailing is a professional that they put some love into, and to them, there's no better feeling than transforming a dirty car into a spotless once. A love for automobiles and a love for your craft is a winning combination, and that's why these are the best 6 car detailing shops in Seattle.
Looking to buy a car to spruce up? The CoPilot car shopping app is the easiest way to buy a car. Tell us what you're looking for and we'll search the inventories of every dealership in your area to make you a personalized list of the best car listings in your area.
Only looking for newer models? CoPilot Compare is the search engine for nearly-new cars. Only see cars 5 years or newer with low mileage - CoPilot Compare is the best way to find off-lease, early trade-in, and CPO cars.