The 6 Best Car Detail Shops in Phoenix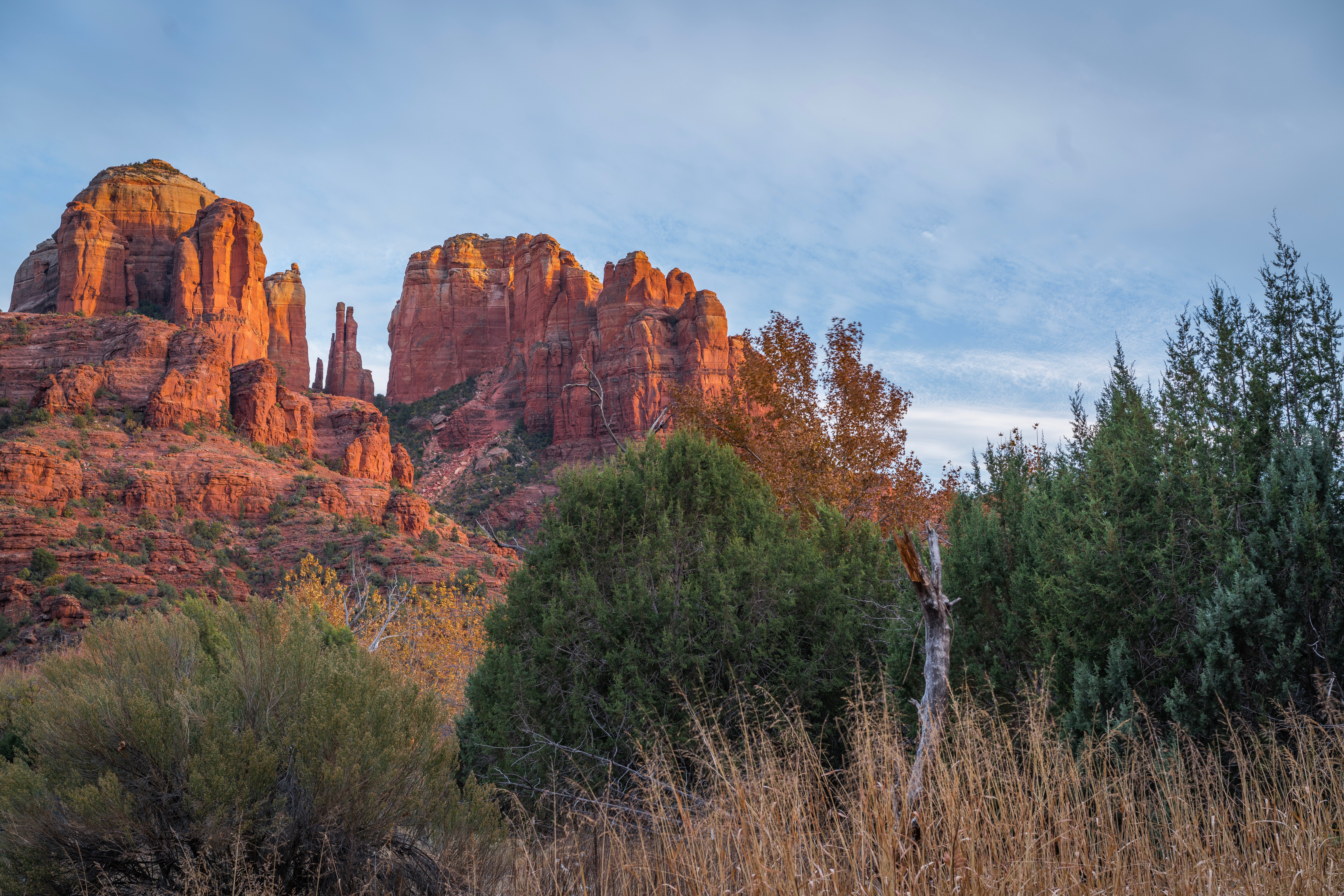 Photo by John Webb from Pexels
Today, we're looking at the best car detail shops in Phoenix. These automotive experts excel in restoring your vehicle's natural beauty. The next time your ride needs a detailed cleaning, stop in to see the pros at these fine car detail shops.
The Best Car Detail Shops in Phoenix
specialize in interior and exterior detailing, with protective options to ensure your vehicle looks better longer. When you come to Bull Dog Detail, you're treated to various solutions to keep your ride looking its best. 
Check out the services you can look forward to at Bull Dog Detail.
Maintenance services
Specialty services
Ceramic coatings
Vinyl installation
Paint correction
Waterless wash
Scrape plate
Restoration 
Clear bra
Are you worried about contamination in or on your car? Feel free to stop by for a complete decontamination detail. Bull Dog Detail uses effective cleaning solutions that ensure optimal cleanliness and safety. The specialists at Bull Dog Detail are also experienced in removing scratches from your vehicle's paint.
Bull Dog Detail is also fully licensed, insured, and certified, so you can trust that your vehicle is in good hands when it is cleaned and detailed. 
---
FEEL SECURE IN THE CAR YOU CHOOSE
You don't want to buy a car - you want to get the best deal on the car you're looking for. The CoPilot app will notify you if there's a similar vehicle in your area at a better price, so you're always certain you got the best deal available. 
---
Candie's Mobile Auto Detailing is one of the standout car detail services in Phoenix. With a unique approach to offering their services, it's no wonder many residents in and around the Phoenix area entrust Candie's Mobile Auto Detailing to clean their vehicles.
Rather than drive your car to a shop to have it detailed, Candie's comes directly to you! Whether at your home or business, these detailing specialists provide mobile auto care, saving you time and money. Not only that, but Candie's Mobile Auto Detailing uses its deionized water and mobile electricity to power its equipment. So all you need is your vehicle, and Candie's takes care of the rest.
Moreover, Candie's Mobile Auto Detailing specializes in luxury and exotic vehicles, ensuring that you have a trusted expert detailing service to take care of your high-end ride. Candie's uses only premium auto care products, giving you the peace of mind that your vehicle will be well cared for.
With over 15 years in the auto detailing industry, it's safe to say that Candie's Mobile Auto Detailing has the experience necessary to ensure quality work that you can count on. Their pricing is honest, and their service is punctual and professional.
Suppose you live in or around the Phoenix area and are looking for a top-rated automotive detail shop, d.i. Auto Care is worth checking out. You'll find the service you need to keep your vehicle looking pristine – all from industry experts who take pride in their craftsmanship.
At d.i. Auto Care, you get one of the best car detail shops in Phoenix, with specialized services designed to transform your dirty vehicle into a stunning work of art. Not only can you expect comprehensive interior and exterior detailing, but so much more is offered.
Did your car get a chip from a rogue rock or other debris? The pros at d.i. Auto Care are skilled in repairing this pesky problem and an auto glass replacement. Have trouble with your paint and need it corrected? They have you covered there, too.
Another common issue that drivers often see is foggy headlights. Thankfully, d.i. Auto Care can fully restore your headlights to shine their brightest and clearest. Window tinting is also available, ensuring you can see comfortably on sunny days.
If you're ready for premier service from some of the most knowledgeable pros in Phoenix, don't hesitate to call for an appointment.
---
FIND NEARLY-NEW & OFF-LEASE CARS
If you're a savvy car shopper, you know that buying a 'nearly new' car is the best value for your money. CoPilot Compare is the search engine for nearly-new cars.
---
Daryl's Detail on Wheels offers full-service car detailing to customers in the Phoenix area. You'll find both cleaning and enhancement services designed to restore your vehicle to its original beauty and appeal.
With interior and exterior cleaning and detailing offered, you can look forward to giving your ride new life and appeal. Daryl's Detail on Wheels is known for its attention to detail, giving its customers exceptional cleaning inside and out.
As a mobile auto care service, Daryl's will come directly to you to detail your vehicle. All you need to provide is your car, a water source, and an electrical outlet. Daryl's Detail on Wheels will take care of the rest.
Elite Mobile Auto Detail LLC cleans and details all types of vehicles, not just cars. As such, you can bring your auto or craft to them for a comprehensive cleaning service that you'll want to use again and again. Vehicles serviced include but aren't limited to:
Motorcycles
Aircraft
Trucks
Buses
Boats
Cars
RVs
Elite Mobile Auto Detail has the solution you need if you have a unique vehicle that you would like cleaned and detailed. And as a mobile service, their experts will come to you! Both interior and exterior detailing are offered, including headlight restoration and engine detailing.
So contact Elite Mobile Auto Detail today if you'd like to schedule a custom cleaning and detailing at your home or place of work.
---
CHAT WITH A LIVE EXPERT
Chat with our team of experts to get help during your car search process. We'll even answer the hard questions like "What's a good price for this car?" or "How much can I negotiate with the dealership?"
---
For 35 years, European Detail Specialists has proudly served the Phoenix area. When you call on this auto detailing center, you can expect competent restoration options that keep your ride looking its best. Thanks to the comprehensive solutions offered at European Detail Specialists, you can treat your vehicle to:
Undercarriage cleaning and detail
Clear bra installation
Paintless dent repair
Concours detailing
Bumper refinishing
Window tinting
Hand washing
Waxing
As a longstanding detail service in Phoenix, you can trust the award-winning pros at European Detail Specialists to treat your car like their own. They will go to great lengths to protect your exterior and interior while servicing them from start to finish.
How to Choose the Best Car Detail Shop
Below are some quick tips to ensure you choose the right car detail shop for your needs.
Look for positive customer reviews – If a car detail shop has plenty of positive reviews under its belt, you'll likely have a similar good experience as well – it's simply a huge trust signal. At the very least, you'll find a shop that won't outright scam you.
Check the services they have – Save time by verifying if the car detail shop offers the services you need. For example, not all shops provide pet hair removal. Determine your needs and inquire at each shop if they have what you need.
Check their track record – When it comes to auto detailing, it's best to go for shops that have been in the business for quite a while. How long have they been operating? Can they provide references? Have they posted photos of completed jobs on their socials or website?
Compare their prices – Request estimates from at least three car detail shops. This way, you can compare and contrast their prices. Don't just look at the price and consider if they offer something extra for higher fees.
Get A Curated List Of The Best Used Cars Near You
The CoPilot car shopping app is the easiest way to buy a car. Tell us what you're looking for and we'll search the inventories of every dealership in your area to make you a personalized list of the best car listings in your area.
Only looking for newer models? CoPilot Compare is the search engine for nearly-new cars. Only see cars five years or newer with low mileage — CoPilot Compare is the best way to find off-lease, early trade-in, and CPO cars.
The best part? CoPilot is built using the same technology that dealerships use to buy and sell their inventories, so we have more info on each vehicle than competitors. CoPilot doesn't work with dealerships, so there are no sponsored posts or other shady practices — just the most info on the best cars. Check out our About Us page to see how CoPilot works.