The 6 Best Car Detail Shops in Chicago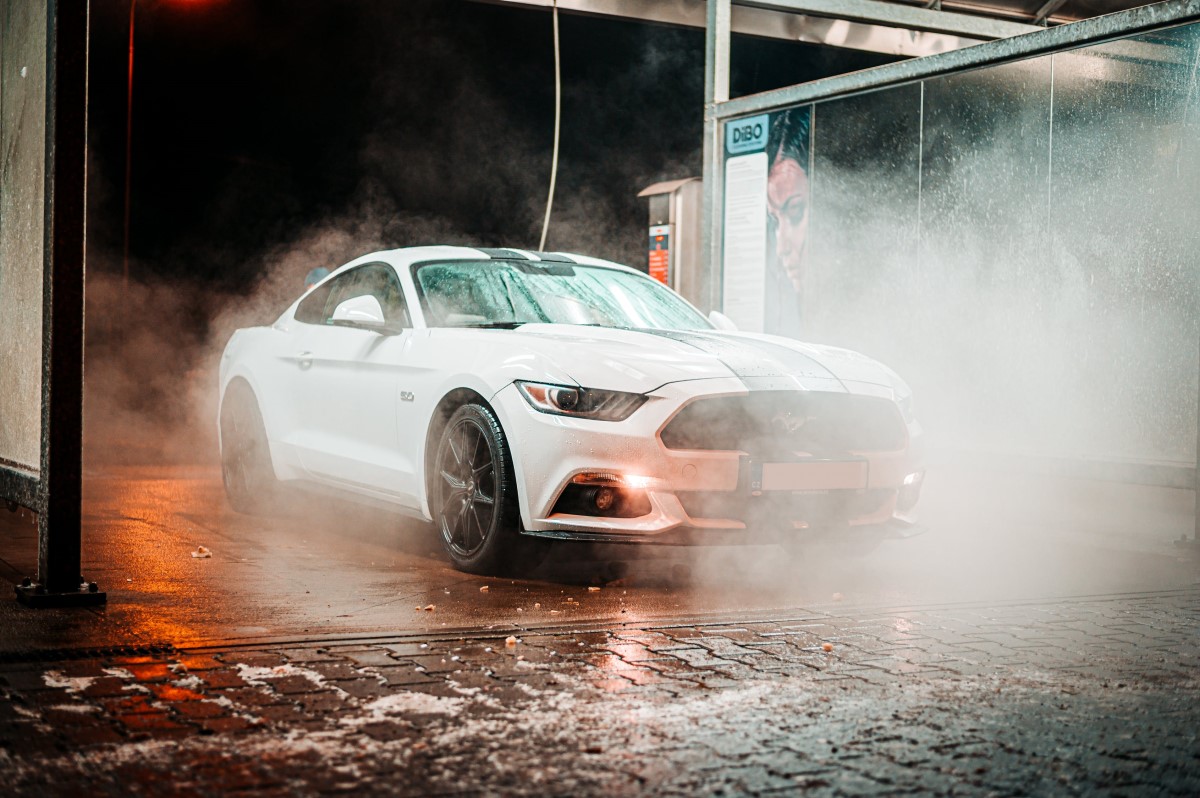 Photo by Jan Kopřiva from Pexels
If you ever feel like simply washing your car doesn't deliver the results you want, going for a car detail may be the best decision. It helps to clean and restore your vehicle to a like-new condition, and it can protect your car from the elements (and daily wear and tear) in the future. This is with the help of specialized products, tools, and cosmetic touch-ups that improve your car's aesthetic appearance.
If you're ever in Illinois and are looking to get your car detailed, here's a list of the best car detail shops in Chicago that can get you riding in style.
Carrectly is one of Chicago's most trusted, most convenient, and highest-rated auto detail shops. It provides car repair services, body washes, paint correction, upholstery cleaning and reconditioning, and car detailing services. As the professionals love to say, the aim is to make sure your car is serviced and detailed "carrectly."
Unlike other car detail shops in Chicago, Carrectly works around your schedule. You do not need to drive around or research the best place to take your car. The shop will service it at your home or office. The team consists of several professionals who are good at detailing and solving problems.
They ensure that all the work done is of the highest quality. All you need to do is select the type of service you need, pick a place and time that works for you, and have your car worked on. The team can also pick up your vehicle and keep you updated on the progress as they work on it. Some of their principles include offering convenience and transparency to have some peace of mind.
Brighton Car Wash and Detail Center was founded in 1995. Today, it's a reputable center that provides high-quality detail services in Chicagoland. All its branches uphold the same values – to offer patrons and clients the best experience they can get anywhere. This is in addition to providing trust, knowledgeability, and familiarity. 
Brighton Auto Detailing can offer customized services that accommodate all types of needs and budgets with state-of-the-art facilities. Services include cleaning, detailing, and waxing cars, trailers, boats, and specialty vehicles. The team uses the latest procedures and processes to maintain, restore, and protect any car brought to them. 
Other additional services include paint protection coating, scratch and chip repair, paintless dent removal, flood restoration, and fabric repair.
---
NEARLY-NEW CARS AT SIGNIFICANT SAVINGS
A new car loses value the second you drive it off the lot. Luckily, many used models sport the same great features as their new counterparts. Here's where you can find nearly-new cars at significant discounts off MSRP. 
---
Chicago Auto Pros Detailing is a car care center that's a surefire contender among Chicago's best car detail shops. Thanks to its comprehensive service offerings that include headlight restoration, paint correction, paintless dent repair, ceramic coating, vinyl color change, detailing, and window tinting to interior repair. The team also provides Wi-Fi and free cable services for customers while waiting for their vehicles to be worked on. 
Whether you're a modest driver or an owner of a highly-valued exotic car, professionals at Chicago Auto Pros Detailing aim to provide high-quality services and peace of mind. They believe that it's not just enough to restore a vehicle to its pristine condition. It's also essential to add extra protection to ensure it looks as good as new.
Aesthetic Detail Studio is an auto repair service founded by Lewis Fair more than 16 years ago. After working on repairs and maintenance for a while, Fair decided to shift to professional car detailing, which helped ignite his love for working on cars. With over ten years of experience, the Aesthetic Detail Studio team has developed quite the skill of working on everyday commuters and exotic European cars. 
Passion is what drives everything this shop does. The team's skills are backed up by certifications from the Automotive Service Excellence (ASE) and the International Detailers Association (IDA). When passion is backed by experience and professional skills, you can never go wrong.
---
THE EASIEST WAY TO FIND USED CARS IN CHICAGO
In the market for a used vehicle? Find the best used cars in Chicago. Built using the same technology that dealerships use, CoPilot searches the inventories of every dealership in your area to intelligently find the best deals. 
---
Dan's Secret Service Luxury Auto Care is an auto care company that prides itself on using the most efficient cleaning and detailing methods that leave your garage or driveway clean and mess-free. You're guaranteed to enjoy professional services that leave your car looking new and conserve the environment. 
Dan's Secret Service Luxury Auto Care uses about 60% less water when compared to other car washes. Their mess-free technique eliminates any soap, water, suds, or puddles that may form on your driveway. The team will also clean and detail your car at your home or office and regularly as you wish. All you need to do is set a date, time, and location.
The Last Detail is an automotive detail shop that stands out on our list of Chicago's best car detail shops. It's an all-around solution provider for classic and luxury cars. The business provides complete car restorations, mechanical upgrades, modifications, collision repair, and refinishing. It sells, buys, and trades vehicles directly or on consignment and even offer inspection, consultation, and appraisal services.
The first step to any task at The Last Detail involves:
Listening to the car owner.
Evaluating the possible alternatives.
Advising on the best solution.
Delivering a service that exceeds their expectations.
This is coupled with superior workmanship, unmatched customer service, and convenience. You're bound to be wowed by their results on every car.
---
GET A CURATED LIST OF THE BEST DEALS IN CHICAGO
In the market for a used luxury sedan? Find the best used car deals in Chicago, IL. Tell us exactly what you're looking for and we'll search every dealership in the area for the best deals that match your preferences. 
---
What to Look for in a Car Detail Shop?
If you want to get the most out of your car detailing experience, you must choose the right car detail shop. Here are some traits to look for in a car detail shop:
It has all the special touches - Don't just settle with a shop that only does vacuum and wiping – anyone can do that. A quality auto detailing shop has special touches such as odor treatment, interior shampoos and conditioner, and waxing.
Positive customer reviews - Reading customer reviews is one of the best ways to determine the quality of a car detail shop. If many people had a great experience with a detailing service, you'd likely have a similar positive experience as well.
Offers a range of services - The best auto detailing shops provide many services that cater to a wide range of needs. This enables you to get all your detailing needs without approaching several shops.
Has certifications and accreditations - Not an absolute requirement, but you're better protecting yourself by hiring certified auto detailers. This means they know how to apply professional-grade products to achieve the best results and not risk damaging your vehicle.
Don't Neglect Your Automobile's Upkeep! 
Now that you have an idea of where to go whenever you need your car detailed, remember to do it at least two times a year to maintain the vehicle's look. Armed with a roster of the best car detail shops in Chicago, you can easily pick where you'd want to schedule regular car washing and detailing services. Keeping your car in a suitable condition helps to prolong its lifetime and maintain its value.
---
---
Get a Curated List Of The Best Used Cars Near You
The CoPilot car shopping app is the easiest way to buy a car. Tell us what you're looking for and we'll search the inventories of every dealership in your area to make you a personalized list of the best car listings in your area.
Only looking for newer models? CoPilot Compare is the search engine for nearly-new cars. Only see cars 5 years or newer with low mileage - CoPilot Compare is the best way to find off-lease, early trade-in, and CPO cars.
The best part? CoPilot is built using the same technology that dealerships use to buy and sell their inventories, so we have more info on each vehicle than competitors. CoPilot doesn't work with dealerships, so there are no sponsored posts or other shady practices - just the most info on the best cars. Check out our About Us page to see how CoPilot works.