2019 Ford Explorer problems: The most common reliability issues reported by owners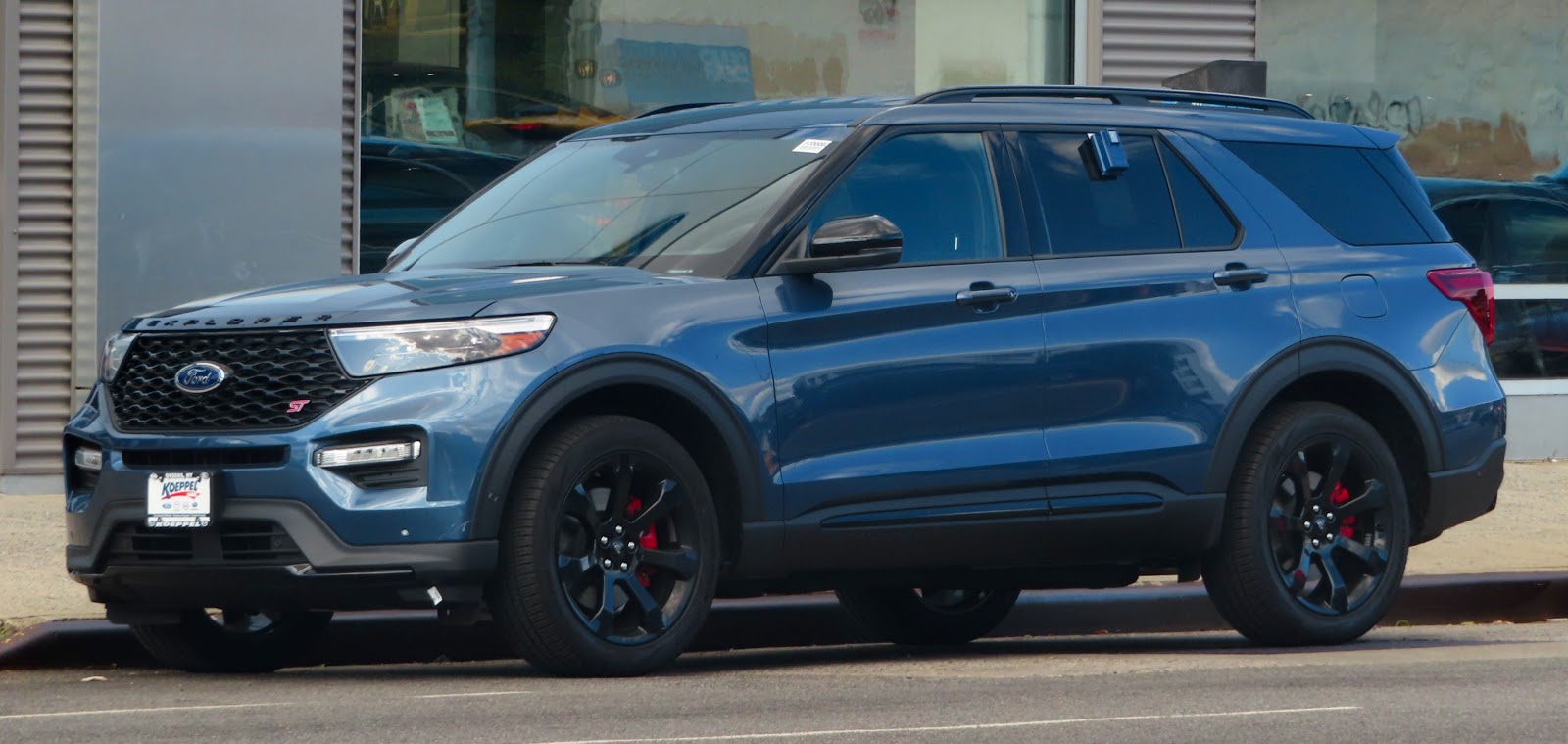 The Ford Explorer has been gradually reshaping the American automotive landscape for 30 years. Consumers love SUVs because of their consistent reliability, whether they're driving in bad weather or on a family road trip – and the Explorer is no exception.
If you're considering the 2019 Ford Explorer, you're most likely interested in its technology and the room it has for seven passengers (and all of their stuff). If you're wondering what to watch out for, there are a few things to consider.
We've aggregated data from car complaint forums, NHTSA safety data, and owner feedback to put together this list of the most common problems with the 2019 Explorer.
Common problems with 2019 Ford Explorer
Transmission Failure
Exhaust Smell In Cabin
Trim Issues
---
DOWNLOAD THE APP
The CoPilot app is the smartest way to buy a car. Search all listings in your area, get notified about deals, new listings, and price drops, or chat with one of our copilots for some hands-on advice.
---
Most common problem with 2019 Ford Explorer: Transmission Failure
Cost to fix: N/A
How to avoid: Unfortunately, according to users on sites like edmunds.com, transmission failure seems to be an issue with this model. As with past models, failure can hit suddenly and leave drivers stranded waiting for a tow.
The only way to tell if this issue will arise on a vehicle you are looking to purchase is to carefully drive the car during the test drive and ensure that it has no issues with harsh shifts, jolting or gear shifting.
You can also ask for the service history to see if the issue has already been addressed.
Also common: 2019 Ford Explorer Exhaust Smell In Cabin
Cost to fix: N/A
How to avoid: Owners of 5th generation Ford Explorer models consistently report an exhaust smell in the cabin as a pervasive and troublesome problem.
This article from the team at RoadShow explains the concerns in more detail. In order to see if the vehicle you are interested in has this problem, accelerate with a wide open throttle (like when merging onto a freeway on ramp) and see if you smell exhaust in the cabin.
Also, be sure to run the A/C on recirculate at full power during acceleration to test for smell.
---
DID YOU KNOW?
Most car dealerships are independently owned and operated, so you might pay thousands more in fees at one dealership than at another. Here's how to find a good car dealership.
---
Other 2019 Ford Explorer problems worth noting: Trim Issues
Cost to fix: N/A
How to avoid: Users on consumeraffairs.com have detailed an issue with faulty trim pieces on the 2019 Ford Explorer, among other problems. According to reports, issues range from trim cracks to rubber gaskets around the windshield completely failing.
While test driving and doing your own thorough visual inspection of the vehicle, be sure to check all trim pieces to ensure there is no cracking or pulling away from the body of the vehicle.
Be sure to check between the dash and windshield as well for gaps or loose gaskets.
How to avoid buying a used 2019 Ford Explorer with these problems
If you're ready to start shopping, it's time to get focused on the things that can save you a bunch of hassle and money in the long run.
First, let's start with the test drive. The test drive is actually one of the most important parts of buying a car! Not only is it your opportunity to make sure that you enjoy the car in all of its aspects, but it's also an opportunity to make sure there are no nagging issues with the vehicle.
When driving the vehicle during the test drive, be sure to put it through its paces. Run the HVAC system at full tilt, accelerate and brake hard, listen/feel for any issues in the transmission. This is a prime opportunity to address problems that could cost you in time and money later on.
After a thorough test drive, it's time to get the vehicle to a local mechanic for another thorough once-over. Even if you are an avid automotive enthusiast or have the test drive down to a fine science, a mechanic will be able to see things that you can miss.
Mechanics have the benefit of a shop full of equipment, a lift and machines that can run tests on the cars advanced computer systems.
Even though this will cost you some money up front, it can save you the most precious resource anyone can have: peace of mind.
Search all used 2019 Ford Explorers in your area
Whether you're looking for a 2019 Ford Explorer or you've settled in on another similar sized vehicle for your family, CoPilot can help show you the way to a great used car purchase. Download the CoPilot app to get specific 2019 Ford Explorers that are recommended to you based on the quality of the deal, reliability rating and a variety of other factors. CoPilot gives you insider data that normally only dealers have access to.
---
CPOs ARE BETTER THAN BUYING NEW
Newly-bought cars immediately decrease in value. So why would you buy one? There are a number of like-new, Certified Pre-Owned (CPO) models that can give you significant savings and the same features as newer editions. Learn why CPOs are better than buying new.
---
Common problems with other year models of Ford Explorer