2017 Ford Explorer problems: The most common reliability issues reported by owners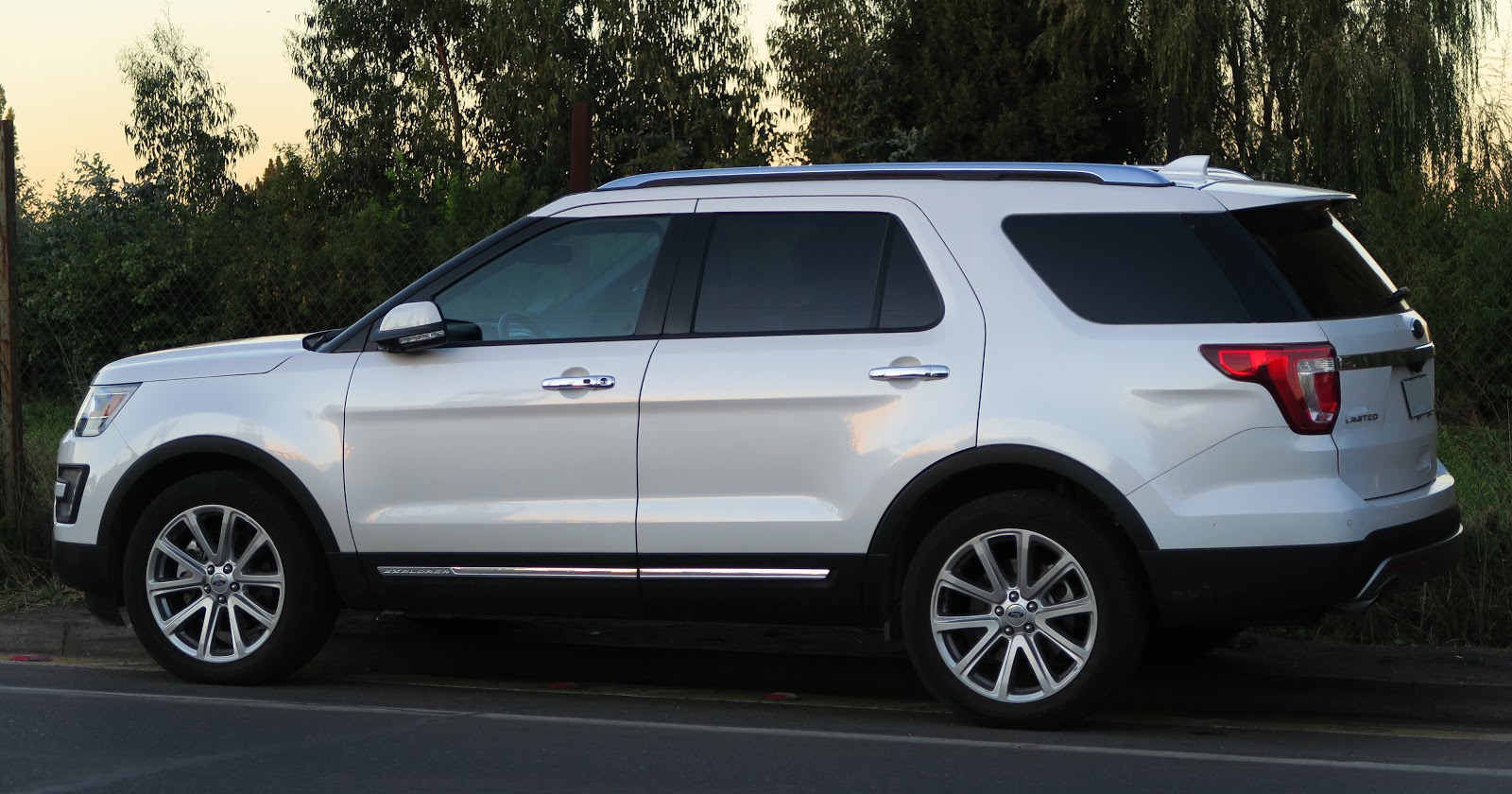 There are few car makes and models that are more ubiquitous than the Ford Explorer. This rugged truckster has been the choice of families for 30 years, and its combination of capability and technology has only become more sought after in recent years.
If you're shopping for a late model, family-friendly SUV, there's no doubt that the Explorer will land on your shortlist.
We've collected data from complaint forums, NHTSA safety data, and more to compile a list of the most common & most severe problems with used 2017 Explorers.
---
DOWNLOAD THE APP
Looking for your perfect car? Look no further. Download the CoPilot app and compare vehicles in your area, get notified about great deals, set alerts for new listings, and chat with experts for real-time advice.
---
Common problems with 2017 Ford Explorer
Premature Tire Wear: Cost to fix: $1000
Exhaust Fumes In Cabin: Cost to fix: Varies
Back Window Suddenly Shatters: Cost to fix: $300
Most common problems reported by 2017 Ford Explorer owners
Most common problem with 2017 Ford Explorer: Premature Tire Wear
Cost to fix: $1000
How to avoid: According to users on forums such as Reddit and carcomplaints.com, the tires that originally came on the Ford Explorer wear out prematurely. Some users mention only getting about 20,000 miles out of a set, and that the premature wear makes the car unsafe to drive.
Due to the rising amount of concerns, Ford released a Technical Service Bulletin that addresses the issue and explains that the original tire provider is honoring replacements for vehicles with less than 36,000 miles on them.
To avoid this issue, ask how many miles are on the tires, and if they've ever been replaced. Many tire shops will give you free tire checkups, so consider swinging by one of these during the test drive.
Also common: Exhaust Fumes In Cabin
Cost to fix: Varies
How to avoid: This issue is common on other years of Ford Explorers, and unfortunately does not seem to have a clear cut cause or fix.
Users complain that the smell of exhaust leaks into the cabin, especially under acceleration, and can make occupants sick.
In response to the vast number of complaints, the NHTSA launched an investigation into the ongoing issues.
There's no solid resolution offered by Ford at this time, and the best thing to do to avoid this issue is to thoroughly test drive the vehicle under acceleration load to determine if the smell is present.
You can also request service records to ascertain if the problem has been addressed by the current owner.
---
NEED A HAND?
Not a car-savvy person? No sweat. Our team of experts is here to give you all the info you need to successfully buy a used car – without overwhelming you with technical mumbo jumbo.
---
Other 2017 Ford Explorer problems worth noting: Back Window Suddenly Shatters
Cost to fix: $300
How to avoid: Users on carcomplaints.com indicate a strange issue with the back window of the 2017 Ford Explorer.
The complaints center around the rear window, and owners saying that it randomly shatters: sometimes at a complete rest and sometimes while driving. The stories found online on sites like explorerforum.com all have a remarkably similar pattern.
There's really no way to tell if this issue will happen to you while driving, unless you can confirm the OEM glass has been replaced by the previous owner.
How to avoid buying a used 2017 Ford Explorer with these problems
Purchasing a used vehicle is a practical and financially-sound decision, as long as the vehicle is reasonably reliable and free of major defects. The last thing you want to do is purchase a used car and then have to dump money into repairing it.
Luckily, a well sorted out test drive and having the vehicle checked out by experts should help you avoid any major issues.
It's also a great idea to have the vehicle run though Ford's recall and TSB database to ensure that all work supported by Ford has been done.
---
ARE YOU ABOUT TO BUY A RECALLED VEHICLE?
When it comes to buying a used car, think safety first. Does the model you're looking at have any dangerous factory recalls? Learn how to find out if a car has been recalled here.
---
Once you confirm that all recall work has been completed, it's time to take the first towards a trouble-free used car purchase.
It's your job as a consumer to use the test drive of the vehicle to your absolute advantage. This is your time to listen for weird sounds, off vibrations or weird behaviors.
Put the vehicle through its paces by accelerating hard, breaking hard and driving the vehicle at low and high speeds. You'll want to also use all interior accessories such as the HVAC system, infotainment system and all interior electrics.
After a thorough test drive, best practice is to take the vehicle to a local mechanic for a thorough inspection. Even though this will cost you some money up front, it can save you thousands in the long run by avoiding a potentially costly mistake.
Plus, it will give you the peace of mind you need when making a large purchase. How much is that worth? A heck of a lot more than the cost of an inspection.
Search all used 2017 Ford Explorers in your area
When searching for a family SUV, CoPilot is the best way to get a fantastic deal on a quality used car.
Whether you've settled on the 2017 Ford Explorer or another similar vehicle, you can download the CoPilot app from your devices app store and get specific, tailored recommendations based on your search terms.
You can even get notices when a vehicle that you're interested drops in price or a new vehicle that meets your needs comes on the market.
---
PICK THE RIGHT USED YEAR MODEL
When it comes to buying a used car, you want to find the perfect intersection of savings and reliability. See how much you can save buying nearly new vs. new with CoPilot Compare.
---
Problems with other year models of Ford Explorer