Here Are The Toyota Yaris Years To Avoid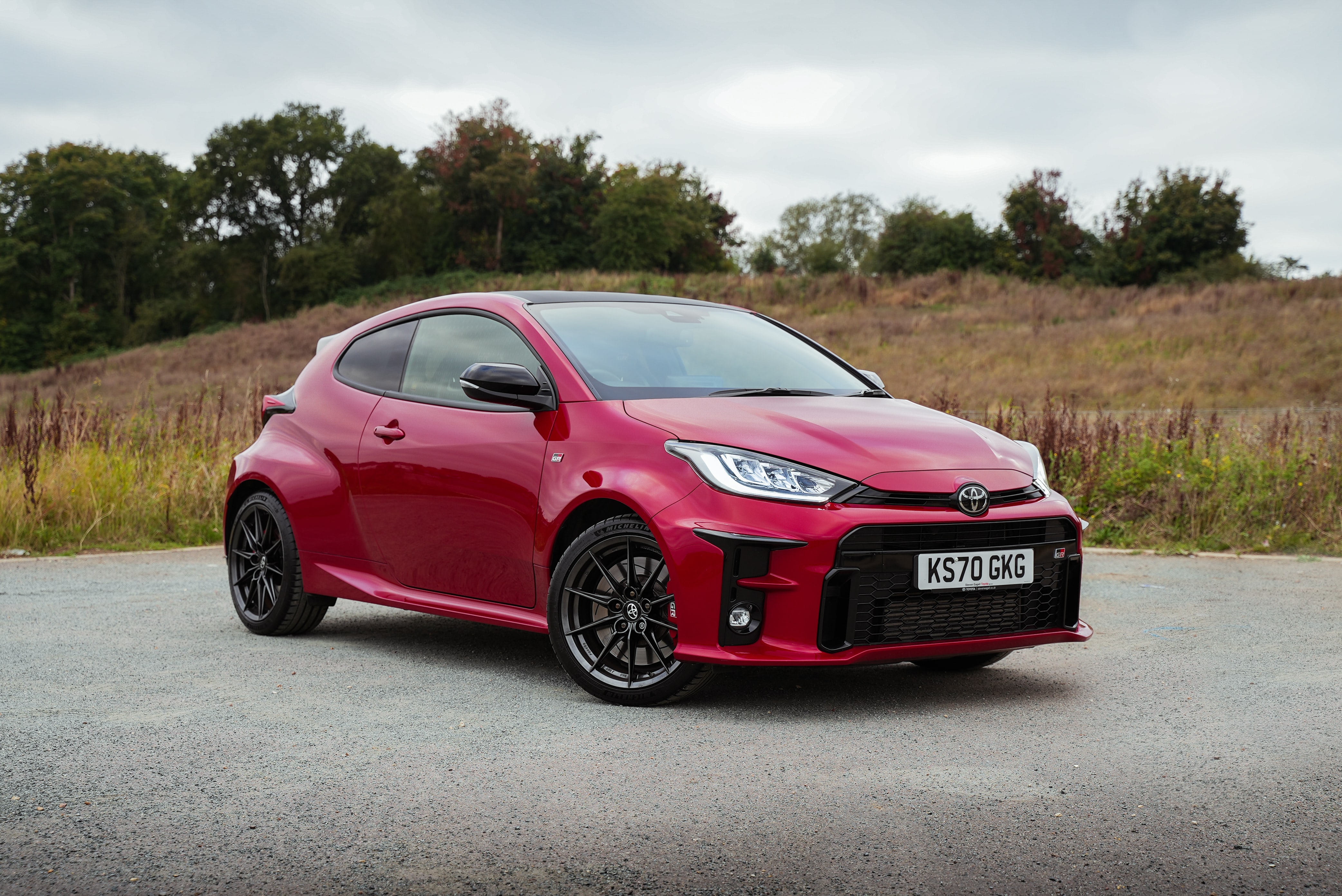 Photo by James Ryan on Unsplash
Toyota has the legendary reputation of producing affordable and reliable cars, and the subcompact hatchback Toyota Yaris is no exception. With its impressive simplicity and rock-solid reliability, the Yaris had the makings of a daily commuter car.
But despite the good things it brought to the subcompact segment, the Yaris wasn't that of a best-seller, prompting its discontinuation in 2020.
The Toyota Yaris is an excellent pick if you're looking for a reliable used car. With a 4.5 out of 5.0 reliability score from RepairPal, the Yaris is a hatchback that you can buy worry-free.
However, not all Yaris are created equal. Today, we've listed the Toyota Yaris years to avoid plus the model years you can safely buy.
Which Toyota Yaris Years to Avoid?
Below is a quick list of Toyota Yaris years to avoid due to reliability problems:
2007 Toyota Yaris
2008 Toyota Yaris
2009 Toyota Yaris
2010 Toyota Yaris
2012 Toyota Yaris
---
NOT JUST FOR CAR SHOPPING
The CoPilot app isn't just for buying a car - our new CoPilot for Owning tool will help you keep track of recalls and gives you advice on which scheduled maintenance tasks are most important.
---
2007 Toyota Yaris
Among all model years, the 2007 Yaris has the most number of complaints. With 399 NHTSA complaints and ten recalls, consider avoiding this Yaris year if you can.
The number one complaint about the 2007 Yaris is the peeling clear coat. Several owners reported that their vehicle's clear coat has peeled off, usually starting from the roof down to the hood. This issue happened even after owners had their Yaris go through the usual clay bar, polish, and wax routine.
Another reliability issue this car has is the check engine light flashing for no reason. One report stated that the check engine light went on, and the gas pedal stopped working while driving on a highway. Shortly, the Yaris slowed down before he could engage the gas again. This issue happened at a low mileage of around 52,700 miles.
2008 Toyota Yaris
Although the 2008 Yaris has fewer complaints, its problems are more severe and at low mileage. For this reason, CarComplaints gave the 2008 Toyota Yaris the distinction as the worst model year.
The 2008 model suffered from peeling clear coats and paint like the previous year. Despite proper maintenance and storage, disappointed owners have reported severe peeling of the coat and paint. Furthermore, the peeling happened at such low mileage of 66,050 miles and required repainting.
---
THE MOST RELIABLE YEARS FOR THE TOYOTA YARIS
If you want to purchase a reliable commuter vehicle, get the most out of your investment. With two decades of models available, you need to search to find the Toyota Yaris' most reliable years.
---
On top of that, Yaris owners also reported their vehicle losing control at highway speeds. One user claimed that the steering wheel jerked to the left, then he briefly lost control of the car and skidded as if driving on ice. It's not a very widespread issue, but it's obviously a huge safety risk.
2009 Toyota Yaris
At this point, the Toyota Yaris improved a lot as far as reliability goes - Car Complaints even gave the 2009 Yaris a "Seal of Awesome" award. However, it does have more complaints than the rest of the model years.
Unfortunately, the 2009 Yaris was not spared from the clear coat peeling problem. Although there were fewer reports, the problem was still present in this model year to owners' dismay. Again, the usual problem areas where the peeling happened are the roof and hood.
Another reliability issue to look out for with the 2009 model is the noticeable vibration, especially when starting the engine. According to RepairPal, the problem may be caused by a faulty engine mount. In this case, an engine mount replacement is required.
---
THE 10 MOST RELIABLE USED SEDANS
If you're ready to start shopping for a used car and reliability is a priority for you, take a look at our list of the top 10 most reliable used sedans on the market today. 
---
2010 Toyota Yaris
In any other posts, the 2010 Yaris won't make this list of Toyota Yaris years to avoid. But then again, it has 139 NHTSA complaints and nine recalls, as per Car Complaints. With this selection of highly reliable vehicles, a few issues (even minor) is all it takes.
Reportedly, the primary issue with the 2010 model year is the EPS (Electronic Power Steering) illuminating on its own. Happening at a low mileage of 20k miles, the EPS would come on at random times, and owners have no clue why.
Once again, the dreaded peeling coat problem appeared with the 2010 Yaris, although there are far fewer complaints now. Some people have spotted rust forming around the peeled coating to make matters worse.
2012 Toyota Yaris
As with the two previous model years, you can buy the 2012 Yaris and be satisfied with its general reliability. According to Car Complaints, the 2012 Toyota Yaris has 54 NHTSA complaints and five recalls.
As expected, the main complaint about this model year is a relatively minor one: uncomfortable front seats. One user claimed that the seats were so uncomfortable that it led to severe back pains. The user also added that the seats lacked lumbar support, which can be difficult for taller drivers.
In addition, the 2012 Yaris was affected by a widespread issue about airbags. Mainly, scores of owners have reported that the airbags fail to deploy during a crash.
---
HOW MANY SPARK PLUGS DOES A DIESEL ENGINE HAVE?
The answer to this question isn't as  simple as you'd expect. Let's look explore the difference between gas and diesel engines and explore just how many spark plugs a diesel engine actually has.
---
Which Toyota Yaris Years are Safe to Buy Used?
There you have it, the worst Toyota Yaris years to avoid. On the flip side, here are the Yaris model years that you can buy with confidence.
2013 Toyota Yaris
The 2013 Toyota Yaris is a great option to buy used if you want something not so old or new. It has everything you could ever want from a reliable daily car - excellent mpg of 30 city / 37 highway, high-reliability scores, low ownership costs, and roomy interiors.
Toyota's signature reliability is on full display here, and it's a subcompact hatchback that you can drive till the wheels fall off. A used 2013 Yaris can be yours for the price range of $8,000 to $8,800.
2018 Toyota Yaris
As we have highlighted in our piece about the best value used Yaris models, the 2018 Yaris is your best bet when buying a used model. On top of its excellent reliability, fuel efficiency, and handy hatchback styling, the 2018 Yaris has more standard tech and safety features than segment competitors.
With a used 2018 Yaris, you get a reliable subcompact hatchback with just a few miles on the odometer for the base model's average list price of $13,999.
---
---
Get a Curated List of the Best Used Cars Near You
The CoPilot car shopping app is the easiest way to buy a car. Tell us what you're looking for and we'll search the inventories of every dealership in your area to make you a personalized list of the best car listings in your area.
Only looking for newer models? CoPilot Compare is the search engine for nearly-new cars. Only see cars five years or newer with low mileage — CoPilot Compare is the best way to find off-lease, early trade-in, and CPO cars.
The best part? CoPilot is built using the same technology that dealerships use to buy and sell their inventories, so we have more info on each vehicle than competitors. CoPilot doesn't work with dealerships, so there are no sponsored posts or other shady practices — just the most info on the best cars. Check out our About Us page to see how CoPilot works.