Toyota Power Steering Fluid: What To Buy & Where To Find It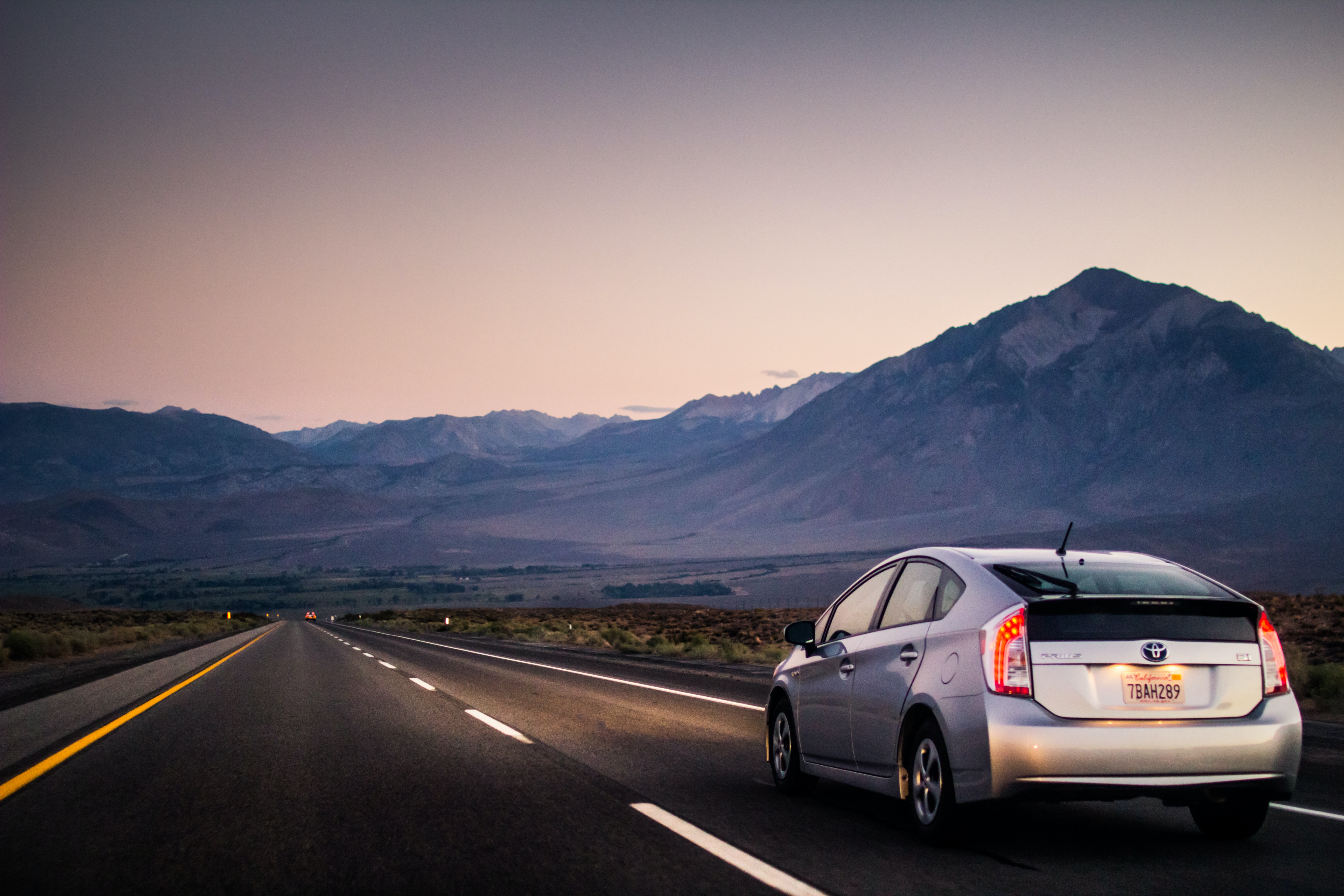 Photo by Raivis Razgals on Unsplash
You probably drive a Toyota because you love the way it drives. It feels great, does what you want, and keeps you safe most of all. These renowned vehicles would not work the same way without routine fills of a liquid called power steering fluid, an important piece of any working car that is often overlooked.
Even though it may sound obscure, power steering fluid is essential to keeping your car driving right. Although this may sound complicated, CoPilot has all the information you need to find the right Toyota power steering fluid for your vehicle.
---
THE BEST TWO-SEATER CARS
If you're in the market for a speedy two-seater, we've got you covered. Check out our list of the best two-seater cars on the market today.
---
Why You Need the Right Power Steering Fluid
Power steering fluid is a crucial component of any good steering system and must not be ignored. Your car requires up-to-date, quality power steering fluid so that you can drive safely and steer properly. This fluid allows the connection between your steering wheel inputs and the car's tires to work as it's supposed to, making the wheels go the way you want them.
With that being said, however, all power steering fluids are not made equal. Different fluids will have distinct chemical makeups attuned to specific kinds of vehicles, so you have to be picky with the kind of fluid you put in your particular vehicle.
It's vital that you use one specified by your manufacturer or at least one that clearly states its compatibility with the make of your vehicle. Using the wrong power steering fluid can risk causing extensive damage to your nice vehicle by locking up your steering system and corroding your car's seals that were designed to keep the fluid in, creating loud grinding noises, and destroying the pump.
All of this simply means that it's of the utmost importance that you get the right fluid. Thankfully, Toyota is a pretty lenient make when it comes to finding a compatible power steering fluid, so the search won't be too tricky!
---
DOWNLOAD THE FREE APP
The CoPilot car shopping app is the smartest way to buy a car. Get a curated list of the best cars for sale in your area, as well as notifications if a similar vehicle is listed nearby at a lower price. CoPilot is the smartest way to shop for used cars. 
---
What Kind of Power Steering Fluid Is Best for Your Toyota?
If you're worried about having to bend over backward trying to find the right power steering fluid for your Toyota, you're in luck! Your car comes from one of the few manufacturers that's pretty relaxed about the fluid you use, so you have a variety of options to choose from, whereas owners of most other makes don't. There are still some that are better than others, but you have plenty of choices. Here are the Toyota power steering fluids we recommend:
Dexron II or Dexron III Automatic Transmission Fluid. This is Toyota's primary power steering fluid and is the main fluid we recommend for your Toyota vehicle. It's manufacturer-approved and is the fluid that's best optimized for Toyotas in particular. The Dexron ATF boasts a great extension of your steering system's life and protection against age and wear and tear.
Idemitsu PSF Universal Power Steering Fluid. The Idemitsu Universal PSF is sort of a jack-of-all-trades in the power steering fluid world. Designed to be used for many different makes, this fluid isn't optimized particularly for one type of car but works very well for a lot of them. Toyota is no exception, as it works even better with Toyota than most cars due to its compatibility with most of their OEM power steering units. No matter what you have, this is great at keeping the steering system's noise down and lubricating the unit in both warm and cold weather.
Royal Purple Max EZ Power Steering Fluid. For an aftermarket power steering fluid, you really can't do much better than the Royal Purple. This versatile product can be mixed in with other fluids you're using to top off the power steering fluid reservoir, or you can use it entirely by itself. The Royal Purple fluid is on the pricier side, but if you're willing to shell out, it's worth it. You can expect to enjoy a long lifespan for your steering system unit as well as great protection against the elements.
Prestone Power Steering Fluid with Stop Leak. Prestone is another brand that works well with Toyota. This probably shouldn't be your first choice for Toyota power steering fluid, but it is a worthy one. The main draw of this fluid is its stop leak additive, made to fill in any of the gaps in your unit's structure from wear and tear and keep it working as it should.
Peak - Original Equipment Technology Full Synthetic Asian Power Steering Fluid. This fluid is specifically designed to service Asian vehicles, Toyota included. While it isn't the most robust fluid out there, it'll certainly have your car steering correctly in all sorts of conditions. This isn't one of our top recommendations for Toyotas, but if for whatever reason you can't get the above four, go with this one.
As you can see, Toyotas aren't too picky about the kind of power steering fluid they want. This is generally true across models; it's best to check your owner's manual as well, just in case the manufacturer wants something different for your particular model.
---
THE BEST CARS FOR COLLEGE STUDENTS
Whether you're squeezing into a tight campus parking spot or hauling ten loads of laundry back home, these best cars for college students will get you, your friends, and your stuff where you're going.
---
Where Can You Buy the Right Toyota Power Steering Fluid?
Power steering fluid is generally easy to find as a rule, but it's even easier for Toyota power steering fluid. Since you have a variety of options at your disposal, there are a ton of stores that carry the product you're looking for. A classic, tried-and-true method to find the right power steering fluid is simply to go to an auto parts center like AutoZone or O'Reilly, because they usually have a huge suite of these products.
You can also shop online from these stores if you don't feel like going in person! If these stores don't do it for you, you can always shop at major retailers like Walmart for the items you're looking for, both in-store and online. Finding the right power steering fluid to keep your Toyota humming is just a simple Internet search away.
Other Things You Should Know about Toyota Power Steering Fluid
The rule of thumb for changing out your power steering fluid is that it should be done around every 50,000 miles. However, this may not be true for your specific model, so it's wise to read in your owner's manual and see if the manufacturer has any other suggestions, which would override that 50,000 mile rule.
While you're searching for this information, check if they have any tips or recommendations for the type of power steering fluid that should be used (or avoided). Our recommended fluids should be great for your Toyota, but sometimes a model or two can have weird structural changes, so make sure to check on that to be extra safe!
---
---
Get a Curated List of the Best Used Cars Near You
The CoPilot car shopping app is the easiest way to buy a car. Tell us what you're looking for and we'll search the inventories of every dealership in your area to make you a personalized list of the best car listings in your area.
Only looking for newer models? CoPilot Compare is the search engine for nearly-new cars. Only see cars five years or newer with low mileage — CoPilot Compare is the best way to find off-lease, early trade-in, and CPO cars.
The best part? CoPilot is built using the same technology that dealerships use to buy and sell their inventories, so we have more info on each vehicle than competitors. CoPilot doesn't work with dealerships, so there are no sponsored posts or other shady practices — just the most info on the best cars. Check out our About Us page to see how CoPilot works.