A Subaru Crosstrek Lease: Everything You Need To Know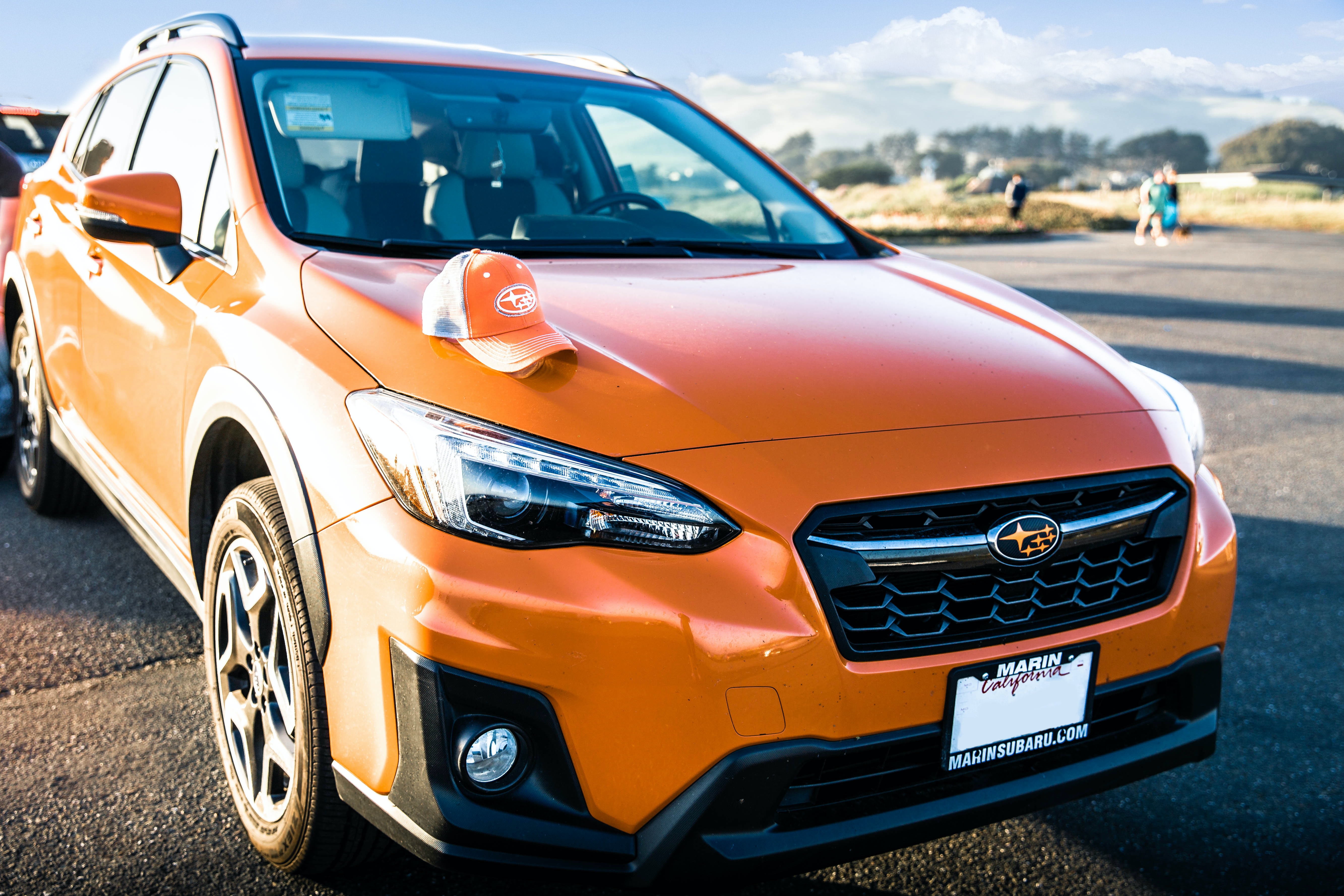 Photo by cass diaz on Unsplash
If you're in the market for an SUV, the Subaru Crosstrek is probably one of the contenders. These affordable compact SUVs give you a lot of value for the price and have some impressive performance metrics that make them a lot more appealing to a lot of drivers. But, when you're looking at a Crosstrek, are you better off buying or choosing a Subaru Crosstrek lease? 
We'll talk about the differences between buying and leasing your Subaru Crosstrek, who is more likely to benefit from a lease vs. who is better off buying, and what to think about for either one. 
This article will cover everything you need to know to decide whether buying or leasing a Crosstrek is right for you. 
Why Consider A Subaru Crosstrek Lease
Leasing a vehicle comes with a lot of advantages, and the Crosstrek is no exception. If you choose a Subaru Crosstrek lease, you'll probably be able to save a little money on payments, especially if you only want to own your Crosstrek for a couple of years before you trade in. 
Crosstreks also hold value relatively well. As long as you stay within the mileage limits on your Crosstrek, it shouldn't be hard to avoid fees and fines for lost value. Since these vehicles are also pretty hardwearing, you can also usually avoid excessive wear fees as long as you avoid any accidents or fender benders while leasing your Crosstrek. 
It's worth noting that the Crosstrek is a popular model for Subaru right now, which means that there are also a lot of trim levels available, but also that dealers might be a little less likely to lease their stock. Being able to choose the exact trim level you want is a nice perk, assuming you can find a dealership that has the right model in stock. 
Subaru's offers also tend to be fairly consistent, which means you don't have to worry about huge price changes making it more expensive to renew your lease. Subaru's also hold value well, which can help you avoid charges at the end of the lease for the unexpected loss of value. 
However, that high value can also mean that these vehicles are more expensive to buy if you want to lease-to-buy instead of just leasing. 
---
FEEL SECURE IN THE CAR YOU CHOOSE
You don't want to buy a car - you want to get the best deal on the car you're looking for. The CoPilot app will notify you if there's a similar vehicle in your area at a better price, so you're always certain you got the best deal available. 
---
Leasing Vs. Buying: Which Option Is Better For Subaru Crosstreks
Choosing between leasing and buying is an incredibly important decision for car owners to make. It's not just about choosing which option is more affordable upfront; it's also able to think about what you really want from your vehicle and what option is the right choice for you. 
The biggest reason a lot of people think about leasing is the lower monthly payment and lower initial down payment. Those can be big motivators if you need a new vehicle, don't want to buy a cheaper used model, but don't have the money to buy new. 
When it comes to Crosstrek, since these vehicles are highly durable and maintain value, a Subaru Crosstrek lease can be a great value. Dealerships are more likely to offer a good price if they're confident of having a high-value vehicle at the end of the lease, and Crosstreks give them that security. 
However, leasing a Crosstrek also usually comes with mileage limits. The higher you want your mileage limit to be, the more you should expect to pay every month. If you're expecting to put much more than 12k miles per year on your vehicle, you might be better off buying instead of leasing and risking mileage fees. 
Buying can also be a good option if you know that you are hard on vehicles and are likely to put a lot of wear and tear on a compact SUV. You may also want to buy if you're worried about damaging the interior of the vehicle, especially if you have little kids or pets that might not know they need to protect the inside. 
---
HOW OFTEN SHOULD YOU REPLACE YOUR BRAKES?
Unless you're a mechanic or super-dedicated car enthusiast, you might not know much about the brakes on your car. How long do they typically last?​ How often should you replace your brakes​? We've got answers
---
How To Decide Which Option Is Best For You
Here are some things to think about if you're considering buying or getting a Subaru Outback lease. Thinking about the differences between these two options will help you decide what option is right for you. 
Are you looking for a good leasing deal? Even though leasing a Crosstrek will give you a lower payment than buying one, Crosstrek leases are still a little pricier than other options, even other Subaru options. So you may be able to find a better deal leasing a different model or choosing to buy for long-term ownership. 
Do you want to upgrade when new models come out? Upgrading after just a couple of years of ownership is one of the biggest advantages of having a lease. Since the Crosstrek is one of Subaru's most popular models, there will probably be new models coming out soon, which means a lot more opportunities to trade up. 
Do you put a lot of mileage on your vehicles in an average year? The more mileage you put on your vehicles, the more likely it is that buying will be a better deal. Anything much over 12-15k per year will start to be expensive in terms of increasing your mileage limits or paying your mileage fees. 
Are you hoping to own your Crosstrek for 5 years or longer? The longer you want to own a vehicle, the less likely it is you'll be able to find a good leasing deal. Especially since Crosstrek lease rates are relatively high, buying is a better option if you want to own your Crosstrek for more than a year or two. 
---
THE BEST CARS FOR COLLEGE STUDENTS
Whether you're squeezing into a tight campus parking spot or hauling ten loads of laundry back home, these best cars for college students will get you, your friends, and your stuff where you're going.
---
Final Thoughts
Getting a Subaru Crosstrek lease can be a fun and exciting moment, but that doesn't mean that leasing is right for everyone. Crosstreks have a high lease cost, which means they're a little less economical than other options, but still a little more affordable than buying in the short term.
Make sure you're confident in your lease before signing any agreement. There are a lot of details to look over and a lot of decisions you need to make when you're leasing. After all, a lease is a little more complicated than buying a vehicle.
Since the market is high right now, it's also a good idea to look at a similar model. If you're looking for a compact SUV, there might be some options that are a better deal.
---
---
Get a Curated List of the Best Used Cars Near You
The CoPilot car shopping app is the easiest way to buy a car. Tell us what you're looking for and we'll search the inventories of every dealership in your area to make you a personalized list of the best car listings in your area.
Only looking for newer models? CoPilot Compare is the search engine for nearly-new cars. Only see cars five years or newer with low mileage — CoPilot Compare is the best way to find off-lease, early trade-in, and CPO cars.
The best part? CoPilot is built using the same technology that dealerships use to buy and sell their inventories, so we have more info on each vehicle than competitors. CoPilot doesn't work with dealerships, so there are no sponsored posts or other shady practices — just the most info on the best cars. Check out our About Us page to see how CoPilot works.