Subaru Crosstrek Remote Start: The Full Rundown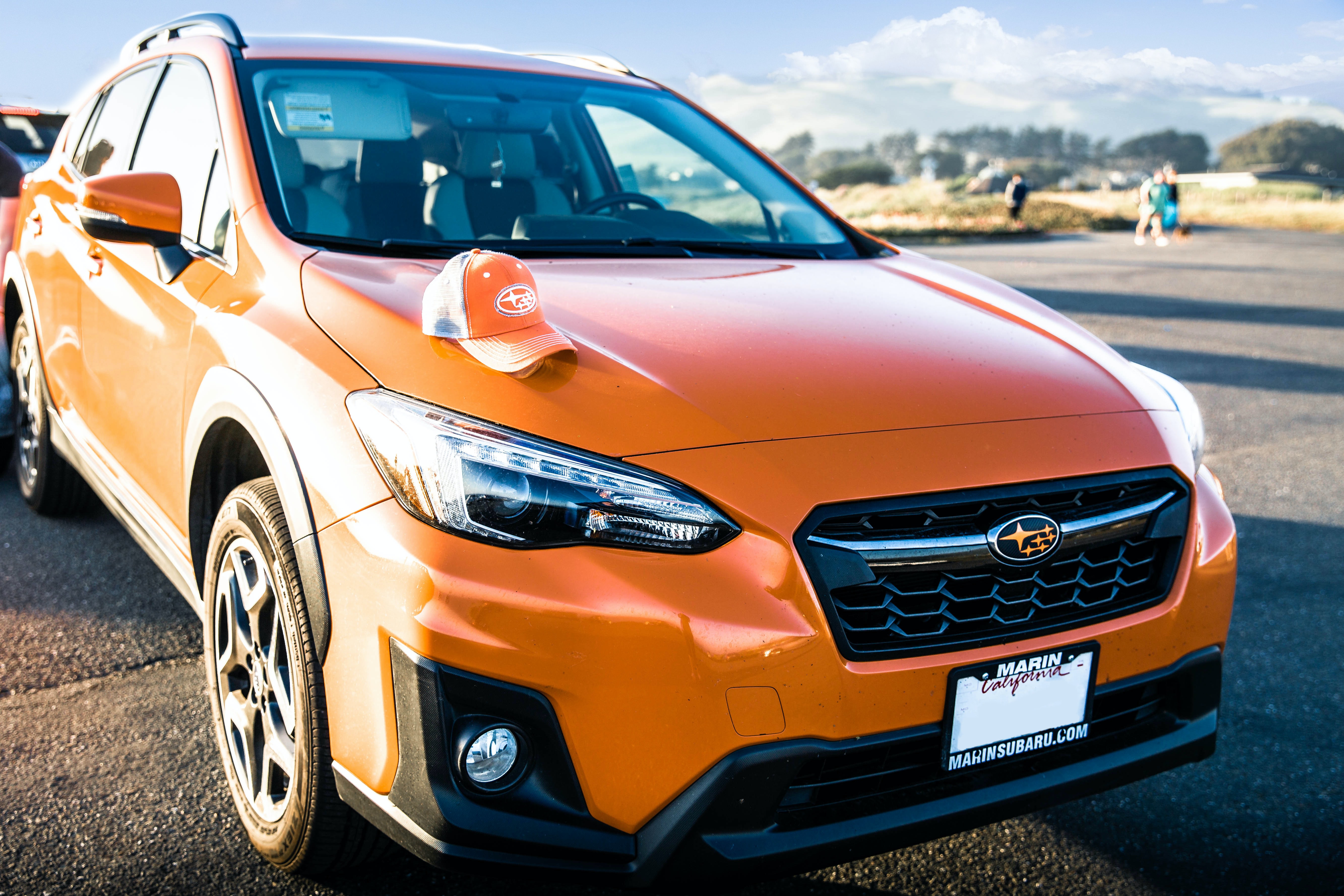 Photo by cass diaz on Unsplash
Subaru might be known for their compact SUVs, but the Subaru Crosstrek is one of the best examples. Thankfully, the Crosstrek is also one of the vehicles that Subaru has decided to add their unique remote start kit too. 
That means that Subaru Crosstrek remote start systems are standard on the most recent releases, starting in 2020 and that there's better support for people who've used aftermarket remote start models on earlier Crosstreks.
If you're considering upgrading your current Crosstrek or want to get one of the newer models with a remote start system, you're in the right place. We'll talk about how the remote start works, the pros and cons, and what having a remote start means for drivers.  
What Is A Remote Start? 
The first thing you need to know before you decide if you want a new remote start system is what a remote start system actually is! 
A true remote start system typically uses a fob, or in case an app, to start the vehicle from further away than your typical key fob or keyless start system. 
However, a remote start can come with other features like climate control, safety locking features, and checking your vehicle for problems on startup. 
---
FEEL SECURE IN THE CAR YOU CHOOSE
You don't want to buy a car - you want to get the best deal on the car you're looking for. The CoPilot app will notify you if there's a similar vehicle in your area at a better price, so you're always certain you got the best deal available. 
---
How Does Subaru Crosstrek Remote Start Work? 
Subaru's unique remote start system is a little different from a lot of other car manufacturers. For one thing, they use both a fob system and a remote start app. Subaru also adds a climate control feature to their remote start system, which gives their system a little more versatility than a lot of other vehicles. 
That's important because it also means that there's more functionality than your typical aftermarket remote start system, which is one reason why you might want to get a new Subaru Crosstrek instead of using an aftermarket remote start system on your current Crosstrek. 
Difference Between Subaru Crosstrek Remote Start Fob And Remote Start App
There are a few core differences between the remote start fob you'll get with a new Subaru Crosstrek and the remote start app you can install on your phone. You'll learn more about both systems if you ever decide to get a Crosstrek that's been upgraded with a remote start system, but we'll go over some of the basics here. 
Remote Start Fob
The fob is typically the easiest and fastest way to remote start a vehicle, but also the most limited. Subaru's fob is pretty simple; just press the remote start button twice in 10 seconds to turn on the vehicle. 
Your fob will blink and beep once, which is important since other blinking and beeping combinations can indicate either that you're out of range or that there's something preventing your Crosstrek from starting as normal. 
The fob doesn't have many other uses, though, which is important because it means you're less likely to hit the wrong button and start your Crosstrek on accident. 
However, one big drawback is that the fob doesn't have access to your Crosstrek's climate control systems, unlike the mobile app alternative. 
Subaru Remote Start App
The remote start app, which is probably the most unique part of Subaru's remote start system for the moment, is an optional system that lets you use your smartphone to start your car instead of the fob. You'll still want the fob and your keys since the vehicle won't work without them, but this option gives you a little more flexibility. 
You'll just load into the remote start app, press the start button, and enter your personal starting pin. The PIN works to protect your vehicle in case your smartphone is stolen and helps make sure you're only starting the right vehicle, not a nearby Subaru with the same system. 
You can also access your Crosstrek's climate control system from the Subaru remote start app, which lets you change the temperature your car is trying to heat the cabin to, as well as which fan mode it's using. 
Without that option, the Crosstrek will default to whatever climate settings you were using when you turned off the vehicle.
---
THE BEST USED SUVS UNDER $10,000
We looked into price, reliability, features, and more to create this list of the best used SUVs under $10k on the market today. Take a look - some of the best used SUVs have gone mostly overlooked or forgotten. 
---
Do All Subaru Crosstrek Come With Remote Start? 
No, older models of the Subaru Crosstrek aren't fitted with the new remote start system, so if they have a remote start, chances are they either got it as part of an optional trim upgrade, or it's an aftermarket model that was installed by a previous owner. 
However, like a lot of other car manufacturers, Subaru saw the rising demand for remote start systems and started making them standard for a lot of their vehicles in 2020. The Crosstrek was included in that upgrade. 
So, if you're looking to get a Crosstrek was 2020, or more recently, you can count on having a remote starter system as part of the vehicle. Whether you use it or not is entirely up to you! 
Pros and Cons Of Subaru Crosstrek Remote Start
It's important to think about the pros and cons of using your remote start system before you get started. After all, you might not even notice problems if you don't know they can be problems or that they're related to your remote start system. 
Fortunately, the biggest problem most people have with a remote start system is that it consumes more fuel than not using it, but let's take a closer look at the pros and cons of having a remote starter in your vehicle. 
---
GET THE SAME INSIDER INFO THAT DEALERSHIPS USE
The CoPilot app is the smartest way to buy a car. Built using the same technology that dealerships use, we'll show you everything you want to know about each listing - like how long it's been on the lot, or if there are similar vehicles at a better price nearby. 
---
Pros: 
The primary two advantages of the remote start system are simple. The first is that remote start systems let you warm your vehicle up before you start driving, which is important to protect your engine's health in cold weather, especially in places that have a wide range of temperatures. 
The other advantage of having a remote start system is that it's more convenient for drivers. You can get into a car that's warmed up already and get driving right away without worrying about letting your engine warm up. 
Plus, in cold weather again, it's a lot easier to clean off your windshield and rear-view window when the car is already starting to warm up, and the ice frost and snow is starting to melt off. 
Cons: 
There are a few cons to having a remote starter system in your vehicle. These are all usually pretty minor, but it's worth thinking about. 
Uses more fuel and oil
More wear and tear on your engine
Not very environmentally friendly
Can drain your battery faster than traditional start systems
None of these are a big deal on your own, but the combination of them might be a reason you don't want to use your remote start every time.
---
---
Get a Curated List of the Best Used Cars Near You
The CoPilot car shopping app is the easiest way to buy a car. Tell us what you're looking for and we'll search the inventories of every dealership in your area to make you a personalized list of the best car listings in your area.
Only looking for newer models? CoPilot Compare is the search engine for nearly-new cars. Only see cars five years or newer with low mileage — CoPilot Compare is the best way to find off-lease, early trade-in, and CPO cars.
The best part? CoPilot is built using the same technology that dealerships use to buy and sell their inventories, so we have more info on each vehicle than competitors. CoPilot doesn't work with dealerships, so there are no sponsored posts or other shady practices — just the most info on the best cars. Check out our About Us page to see how CoPilot works.