Subaru Ascent vs. Subaru Outback: Here's The Difference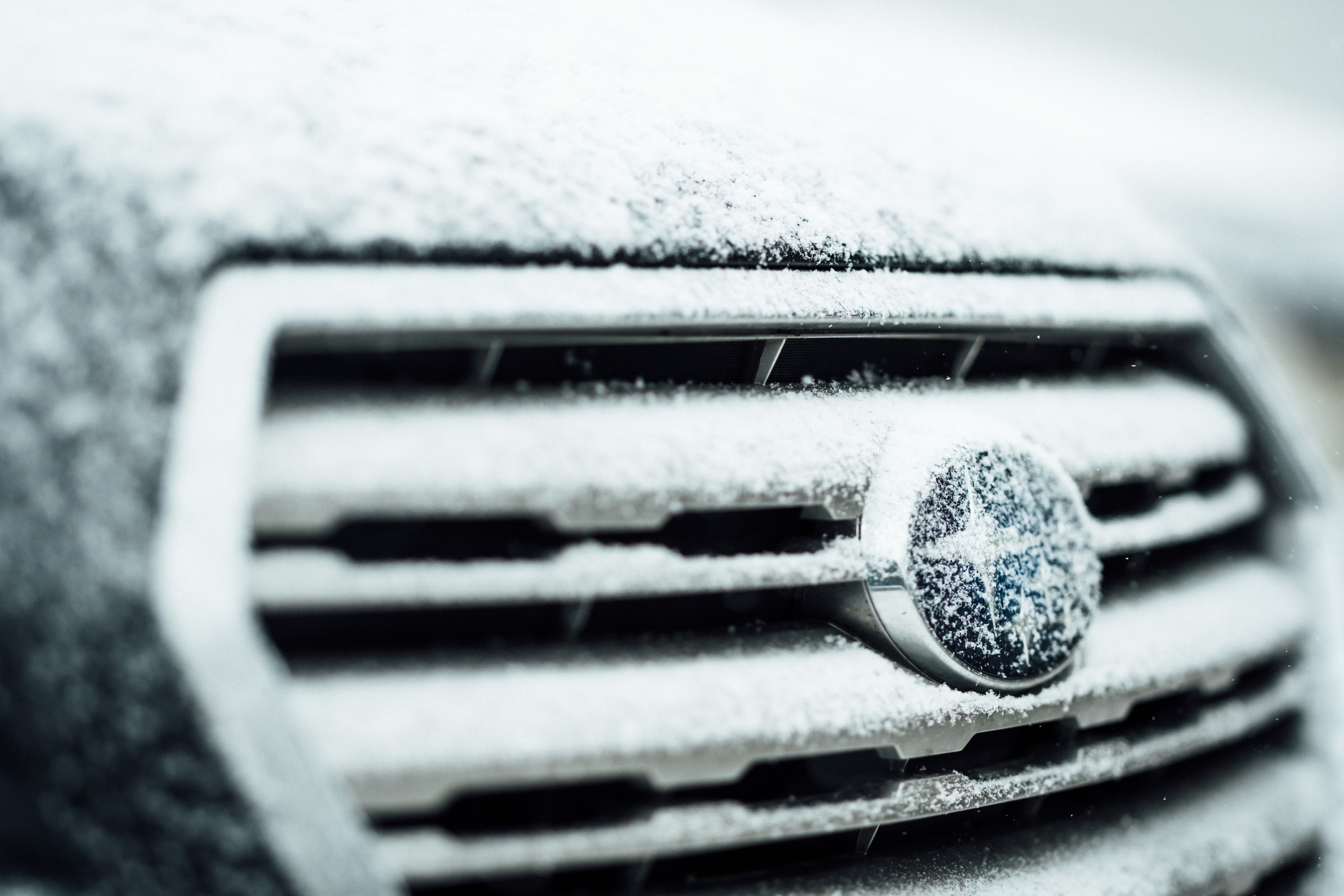 Photo by Tim Foster on Unsplash
If you're looking for a crossover family hauler with all-weather capabilities, there's a good chance that two of your main choices are between the Subaru Ascent and Subaru Outback. Although these vehicles aren't segment competitors, they're popular enough to end up on many car buyers' shortlist.
Subaru Ascent vs. Subaru Outback, which crossover SUV should be your next family hauler?
Although it may seem like these vehicles are similar, each caters to a particular set of needs. For today's Subaru Ascent vs. Subaru Outback comparison, we'll look at the 2022 model year from both vehicles.
Exterior Features
As far as exterior styling is concerned, the 2022 Subaru Ascent has tough competition in the midsize-SUV segment. When you have to compete with the likes of the Kia Telluride and Hyundai Palisade, you have to stand out, design-wise. Unfortunately, the 2022 Ascent can't compete with its plain exterior.
While it looks handsome enough, the Ascent's pedestrian design doesn't inspire awe. It comes with standard 18-inch wheels with 20-inch alloys for the Onyx, Limited and Touring models. All models are outfitted with raised roof rails and LED headlights.
On the other hand, the 2022 Subaru Outback also sports a form over function design - a nicer way of describing its plain design. If you want simple designs from your SUV, the Outback is a solid option. Otherwise, the Outback's exterior will leave you wanting more.
The base and Premium trims have 17-inch wheels, while the Limited models and upwards (not including the Wilderness) have larger 18-inch wheels. All Outback trims are equipped with LED headlights and LED fog lights. The Onyx Edition XT has unique design elements like blacked-out alloy wheels and Crystal Black Silica-finish wing mirrors.
WINNER: Tie. Both SUVs have solid but plain designs unless you go for higher trims with unique styling cues.
---
OTHER CAR SHOPPING APPS ARE OUTDATED
You won't realize how outdated other car searching apps are until you try the CoPilot car shopping app. CoPilot does the hard work for you by searching all of the listings in your area and intelligently creating a personalized list of the best buys in the area that match what you're looking for.
---
Performance and Fuel Economy
The 2022 Outback has two engines, accessible depending on which trims you get. The lower-end engine is a naturally-aspirated 4-cylinder boxer engine available from the base model to the Touring trim. This engine can deliver 182 hp and 176 lb-ft of torque and is paired with a CVT system. Based on some tests, the Outback can hit 0-60 in 8.7, which can feel sluggish while cruising down the highway.
If you want more performance from your Outback, the turbocharged 2.4-liter engine is your best bet. Delivering 260 hp and 277 lb-ft of torque, this engine is also mated with a CVT designed to mimic an eight-speed gearbox. The turbocharged powertrain helps the Outback reach 0-60 in 6.3 seconds. The turbo engine is significantly quicker, but it's also better for heavy trailering.
Meanwhile, all 2022 Ascent are outfitted with a turbocharged 2.4-liter 4-cylinder engine, capable of 260 hp and 277 lb-ft of torque. Subaru has no official claims about its acceleration which is understandable since the Ascent is marketed as a family SUV. Like the Outback, the Ascent only comes with a Lineartronic® CVT system which can be noisy under duress but otherwise steady.
As with most Subaru vehicles, the Ascent comes standard with all-wheel drive. The base Ascent has a towing capacity of 2,000 lbs which isn't too bad. Still, we expected more—but starting with the Premium, the towing capacity balloons to a respectable 5,000 lbs, ideal for family road trips and outdoor adventures.
The base Ascent offers a 27⁄21 (hwy/city) mpg rating for fuel economy. Conversely, the Outback has a 33⁄26 (hwy/city) mpg rating with a slightly lower 30⁄23 mpg for the Onyx Edition XT.
WINNER: When comparing base models, the Ascent triumphs over the Outback. However, the turbocharged Outback will give the Ascent a run for its money. In terms of fuel efficiency, the Outback wins easily.
---
 THE BEST CARS FOR SNOW
Winter driving impacts young and experienced drivers alike. We've compiled a list of the best cars for snow, so you can get from Point A to Point B as safely as possible.
---
Interior and Cargo Space
The Outback's interior design doesn't exactly scream flair. The no-drama cabin design feels grown-up with its thoughtful layout and solid build quality. The cloth seats feel comfortable, and luxury fans will enjoy leather upholstery with Limited and Touring trims. 
The Outback seats five adults, and three grown adults will have a comfortable time in the back. The front seats have 42.8 inches of legroom, while the back seats have 39.5 inches of legroom. The Outback offers a standard 32.5 cu-ft of volume for cargo space, expandable to a generous 75.7 cu-ft with the rear seats folded. In addition, the Onyx and Wilderness models feature roof rails for extra carrying capacity.
On the flip side, the Ascent has all the hallmark qualities of a large family SUV, such as versatile seating configurations and raised driving position. Like the Outback, the Ascent interior styling has acceptable quality but looks and feels spartan. Unfortunately, only the top two models have desirable features such as heated seats, leather upholstery, power-adjustable seats, and more.
As a three-row SUV, the Ascent can seat up to eight passengers. The front legroom is 42.2 inches, while the rear legroom is 38.6 inches. It's not the most room for this segment, but remember you're hauling eight people max. The third row can feel cramped, so you might want to seat your teens and kids back there.
Behind the third-row seats, there's a 17.8 cu-ft of space that could fit five carry-on bags. Behind the second-row, the room increases to 47.5 cu-ft, and a total of 86.5 cu-ft is accessible with both the second-row and third-row seats folded. Additionally, the Ascent offers clever storage solutions like Velcro straps in the cargo area.
WINNER: Both vehicles' interiors are nothing to write home about. Although they have comparable space, the Ascent has more versatility.
---
THE BEST USED MINIVANS ON THE MARKET
When it comes to hauling a lot of people and cargo, the minivan is hard to beat. We've factored in reliability, affordability, and functionality to create this curated list of the 8 best used minivans on the market today.
---
Infotainment and Safety Features
The infotainment system for the base Ascent is a small and somewhat dated Starlink 6.5-inch unit. Starting with the Premium trim, you get an 8.0-inch display and an optional navigation system. For audio, the Ascent comes with a standard 6-speaker system and a Harman Kardon Quantum Surround Sound audio system for the Touring model. A 4G LTE Wi-Fi connection is stock except for the base model.
The 2022 Ascent is a recipient of the IIHS Top Safety Pick+ award and a 5-star NHTSA rating. All trims have the EyeSight Driver Assist Technology from Subaru, including blind-spot detection, high-beam assist, reverse automatic braking, and brake override.
In comparison, the base 2022 Outback includes a STARLINK Dual 7.0-inch multimedia system and a larger 11.6-inch unit for the upper trims - all have Apple CarPlay and Android Auto support. The basic audio setup has four speakers and includes the Harman Kardon premium audio system for the high-end setup. In-car Wi-Fi is available on all Outback trims except the base model.
Like the Ascent, the 2022 Outback has earned top safety scores and an IIHS Top Safety Pick+ and received a 5-star NHTSA rating. All Outback models have the Subaru EyeSight driver-assist suite with features like adaptive cruise control, lane departure warning, pre-collision automatic braking, high-beam assist, etc.
WINNER: Tie. Both are feature-packed vehicles with safety ratings typical of Subaru.
Subaru Ascent vs. Subaru Outback: Which Midsize SUV is Better?
Let's close out this Subaru Ascent vs. Subaru Outback comparison with their price tags. The 2022 Subaru Ascent has a starting price of $32,295, while the 2022 Subaru Outback is available for $26,945.
As mentioned, each vehicle serves different purposes and has its strengths and weaknesses. It boils down to if you have a growing family or want to accommodate more people. In that case, the Ascent is a clear choice. Conversely, the Outback offers comparable features and utility for a lot less money.
---
---
Get a Curated List of the Best Used Cars Near You
The CoPilot car shopping app is the easiest way to buy a car. Tell us what you're looking for and we'll search the inventories of every dealership in your area to make you a personalized list of the best car listings in your area.
Only looking for newer models? CoPilot Compare is the search engine for nearly-new cars. Only see cars five years or newer with low mileage — CoPilot Compare is the best way to find off-lease, early trade-in, and CPO cars.
The best part? CoPilot is built using the same technology that dealerships use to buy and sell their inventories, so we have more info on each vehicle than competitors. CoPilot doesn't work with dealerships, so there are no sponsored posts or other shady practices — just the most info on the best cars. Check out our About Us page to see how CoPilot works.