Nissan Altima Remote Start: The Full Rundown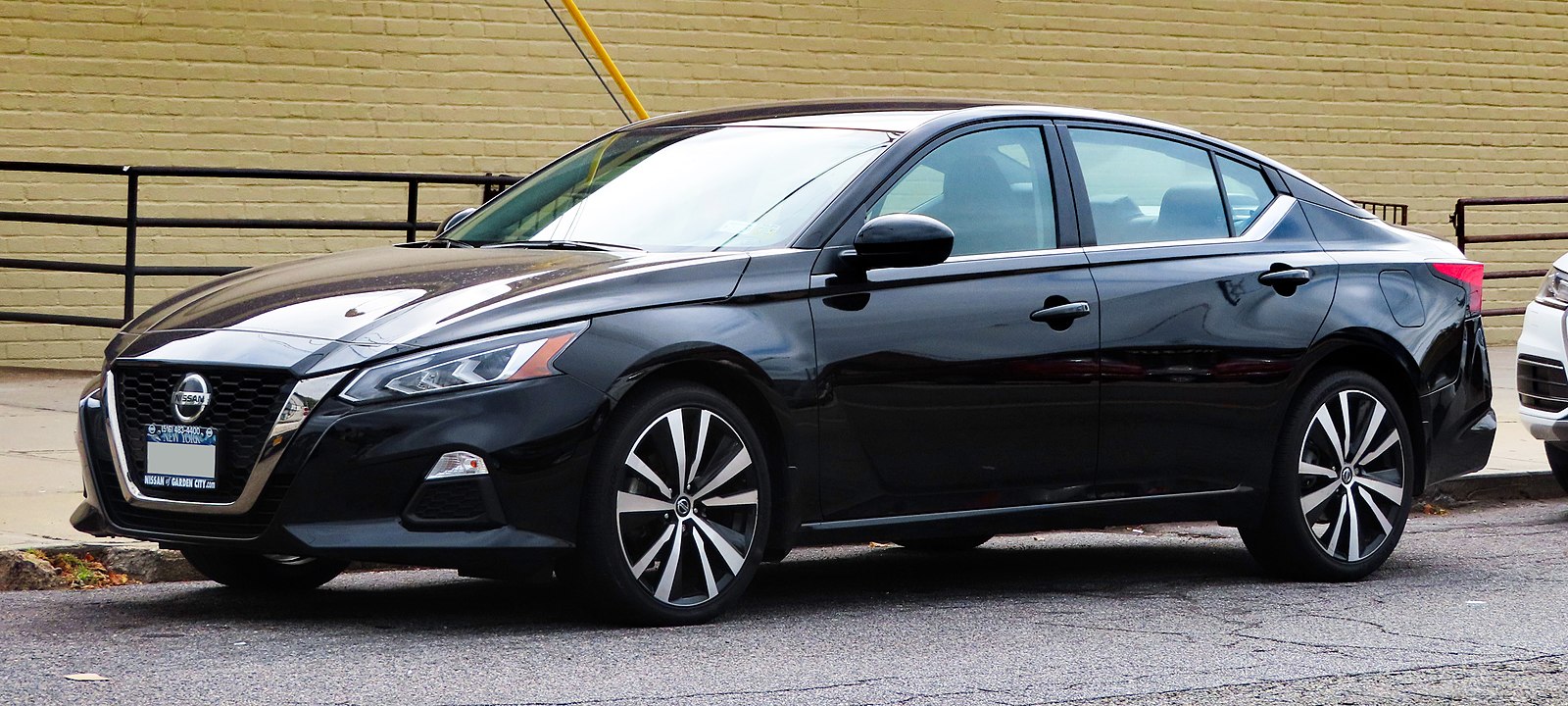 2019 Nissan Altima by Kevauto — CC BY-SA 4.0
Have you ever spent an extra minute or two looking for a parking spot in the shade, just so you wouldn't have to deal with getting into your hot-as-an-oven car later that day? On the other hand, have you ever bundled up in extra layers just to let your vehicle warm up on a frosty morning before you had to drive to work? If you had to guess, how much extra time is taken out of your day by waiting for your engine to reach an optimum driving temperature?
Car and truck manufacturers today are looking to mitigate some of these day-to-day driving pains by adding on a little but mighty feature known as remote start. And one of the companies that hopped onto this accessory trend earlier than most is Nissan. Their consumer-friendly sedans, including the uber-popular Altima, have always been about convenience and comfort. They pave the way for standards of driver satisfaction with must-haves you didn't know you needed, such as remote start. In this article, we're going to give you the full rundown on the Nissan Altima remote start system.
What Is Remote Start?
Remote start is a modern vehicle feature that allows you to turn on your car before you get into it. Remote start makes warming up your car more convenient by allowing you to push a button, tap a screen, or give a vocal command that will let your vehicle know it's time to wake up. Remote start is especially great for both winter and summer driving, as you can turn your vehicle on and let the interior climate even out so you don't have to endure freezing or sweltering temperatures at the start of your drive.
Remote start began as a simple radio-transmitted signal passed between your key fob and a receiver hooked up to the battery in your car. This is still an option on many vehicles, especially for car buyers opting for a more basic trim.
Sophisticated remote starts exist as an integrated aspect of a more advanced infotainment and connectivity feature. Typically, users will be able to interface with this system via an app on their phone or smartwatch, and can lock or unlock their vehicle, engage the alarm, and turn their vehicle off and on.
---
BE CERTAIN YOU'RE GETTING THE BEST DEAL
CoPilot searches your area and lets you know if there's a better deal on a similar vehicle nearby, so you're always certain you got the best deal possible. The CoPilot app is the smartest way to buy a car. 
---
Everything You Ever Wanted To Know About Nissan Altima Remote Start
Remote start on the Nissan Altima has been around longer than many consumer vehicles on the market, and has a simple and user-friendly interface that reflects the brand's experience with this particular feature.
Currently, the Nissan Altima comes standard with a fob-based remote start system as well as a trial for the more high-tech Nissan Connect. This gives drivers the option of a digital interface, as well as a simpler push-button experience. The range for the Nissan Altima remote start is 197 feet.
To use the fob-remote start, drivers can follow these steps:
Make sure your Nissan Altima is within visual range.
Press the lock button. You will need to take this step regardless of whether or not your vehicle is already locked. This function exists to prevent accidental start-ups.
Within 5 seconds of pressing the lock button, press the remote start button and hold for at least 2 seconds.
Your Altima should now be on and your automatic climate control system will be adjusting the temperature to your maximum comfort. Your vehicle will remain on for 10 minutes at which point it will shut off unless you enter, or an extension if performed. To do this, repeat steps 2 and 3.
Nissan Connect is a digital interface that integrates entertainment, navigation, driving experience implements, and car control into one app that you can access from your iPhone or Android device as well as Amazon Alexa and Google Home.
To use, simply download the app and connect to your Nissan Altima via bluetooth. You can then use the app to lock and unlock your car, engage the horn, or turn your vehicle on and off. With remote start you will be able to see a timer on the home screen which shows you how many minutes you have to perform an extension.
---
THE BEST USED SUVS UNDER $10,000
We looked into price, reliability, features, and more to create this list of the best used SUVs under $10k on the market today. Take a look - some of the best used SUVs have gone mostly overlooked or forgotten. 
---
Nissan Altima Remote Start: The Downsides
It's difficult to argue with the simplicity of a fob-remote start, although the Altima has had its fair share of problems related to this feature. We'll talk more about that in the next section.
The downside of the Altima's Nissan Connect remote start is unfortunately common among vehicles today, and that is that you have to subscribe in order to enjoy the service. Nissan does in some way make up for this by giving owners of new 2020 and 2021 Altimas a free 3-year trial of Nissan Connect, with an additional 6 month trial of Nissan Connect Premium Plus.
After that, Altima drivers will have to pay in order to keep using remote start. At 11.99 dollars per month it is one of the pricier connectivity services available (Premium Plus will have you spending 24.99 a month). But drivers may find this a small price to pay for the security, connectivity, and entertainment provided by this application.
Nissan Altima Remote Start Over The Years
The earliest introduction of remote start in Altimas was in 2007, when Nissan released the vehicle with an early fob-exclusive remote start system. 2007 - 2008 models experienced problems with these systems wherein opening the door would disengage remote start and the vehicle would need to be restarted manually.
This problem was quickly addressed and hasn't been commonly reported in later years. If you have an older Nissan Altima experiencing remote start complications, speak to your Nissan dealership to get it fixed right away.
Nissan Connect was first introduced as an option for the Altima in 2009, originally conceived of as primarily a navigation and infotainment system. 2016 Nissan vehicles featured the more expanded Connect system as an option and on special trims and became standard for subscription on all but the base model. 2016 - 2018 Altimas have the option to upgrade to the current Nissan Connect.
---
THE BEST USED MINIVANS ON THE MARKET
When it comes to hauling a lot of people and cargo, the minivan is hard to beat. We've factored in reliability, affordability, and functionality to create this curated list of the 8 best used minivans on the market today.
---
Nissan Altima Remote Start: Other Options
If your Altima is pre-fob-remote start, you can always purchase and install an aftermarket remote start system. These plug-and-play devices are available either as part of a larger security and connectivity system or a simple one-button interface. Speak to your dealer to learn what alternative options might be available for you.
---
---
Get a Curated List of the Best Used Cars Near You
The CoPilot car shopping app is the easiest way to buy a car. Tell us what you're looking for and we'll search the inventories of every dealership in your area to make you a personalized list of the best car listings in your area.
Only looking for newer models? CoPilot Compare is the search engine for nearly-new cars. Only see cars five years or newer with low mileage — CoPilot Compare is the best way to find off-lease, early trade-in, and CPO cars.
The best part? CoPilot is built using the same technology that dealerships use to buy and sell their inventories, so we have more info on each vehicle than competitors. CoPilot doesn't work with dealerships, so there are no sponsored posts or other shady practices — just the most info on the best cars. Check out our About Us page to see how CoPilot works.