Which Years Of Used Dodge Challengers Are Most Reliable?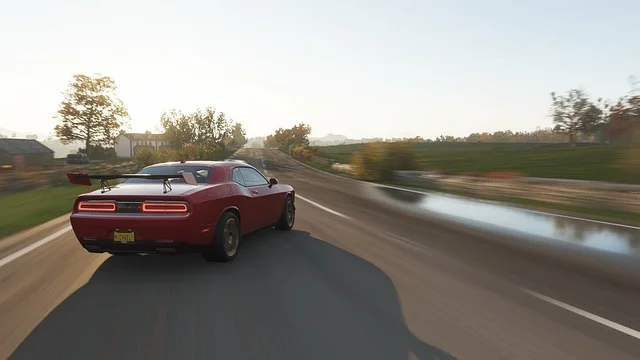 Source: Pixabay
The Dodge Challenger is a powerful sports car, built to muscle down the road at impressive speeds. It's been on the market for decades, offering an excellent experience for those who like beautiful vehicles that are fun to drive. If you're interested in this car, you might wonder - what is the most reliable Dodge Challenger year available on the market?
Purchasing a car is no light matter, especially if you're buying a powerful car like a Dodge Challenger. It's tricky to buy one with the best dependability - which is where we step in. Read on to learn more about the most reliable Dodge Challenger year available, the general reliability of the machine, and other critical information. 
---
THE DODGE CHALLENGER YEARS TO AVOID
As usual, we highlight the Dodge Challenger years to avoid pre-owned buyers and offer insights into why they must be approached cautiously.
---
Most Reliable Years for The Dodge Challenger
The Dodge Challenger is a classic vehicle, existing since 1969. It's since become a legend for Dodge and one of their most popular vehicles. It's one of the most well-known sports cars on the market. It's critical to get the best, so we've compiled the most reliable years for the Challenger.
Here are the most dependable selections for the Challenger available used:
2008 Dodge Challenger
2016 Dodge Challenger
2017 Dodge Challenger
2018 Dodge Challenger
2019 Dodge Challenger
2020 Dodge Challenger
2021 Dodge Challenger
If you're hunting for the most reliable Dodge Challenger year, these options will serve you well.
It's vital to pick the best vehicle, especially with a sports car. These have raving reviews from customers. They bring power, extensive features, and an incredible look that will turn heads wherever you go. You will always win with the Dodge Challenger.
Are Dodge Challengers Generally Reliable?
There are many quality years available for the Dodge Challenger. They perform well and offer an excellent experience for anyone behind the wheel. However, not all years are quality. How reliable is the Challenger when considering all years? Is it worth it to buy this car?
According to withclutch.com, the Dodge Challenger scores 70. This number ranks the vehicle very high, making it a reliable endeavor for those who love fast cars. According to repairpal.com, the Challenger scores 3.5⁄5, placing it right in the middle of the pack compared to similar sports vehicles.
The Dodge Challenger scores well when considering scores from other websites and customers. If you want a quality vehicle, pick the Dodge Challenger for speed and style. 
---
NOT JUST FOR CAR SHOPPING
The CoPilot app isn't just for buying a car - our new CoPilot for Owning tool will help you keep track of recalls and gives you advice on which scheduled maintenance tasks are most important.
---
Which Dodge Challenger Years Are the Least Reliable?
There are many excellent choices if you want to invest in the Dodge Challenger. However, there are also a few that are far below average. We've made a list of terrible choices to ensure you pick the machine for your needs.
Here are the worst years for the Dodge Challenger so far:
2009 Dodge Challenger
2010 Dodge Challenger
2011 Dodge Challenger
2012 Dodge Challenger
2013 Dodge Challenger
2014 Dodge Challenger
2015 Dodge Challenger

If you're looking for the most reliable Dodge Challenger year, avoid these choices if possible.
These years have the most complaints by far. Customers struggled with many troubles, some of them more dangerous than others. A few severe selections include electrical troubles with the alternator, faults with fuel consumption, faults with the body and paint job, and timing chain failure. It isn't worth the investment for a sports car.
Are Dodge Challengers Expensive to Maintain?
According to witchclutch.com, the Dodge Challenger costs $650 a year to maintain. This number is high, but it isn't far above average compared to other sports vehicles. If you care for your car, you will experience affordable maintenance years.
There is a low chance you will need to bring your Challenger in often for unexpected repairs. If you need to take it in, there is a minor chance the break will be severe.
Ensure you take your Challenger for routine maintenance to keep it in the best possible shape. Keep an eye out for breaks and get repairs as soon as possible to extend the lifespan of the car and your wallet.
---
THE BEST TWO-SEATER CARS
If you're in the market for a speedy two-seater, we've got you covered. Check out our list of the best two-seater cars on the market today.
---
Which Dodge Is Most Reliable?
Maybe you're determined to buy a Dodge but only want the most reliable vehicle. The Challenger scores well, but others rank far above this selection. Let's talk about them.
According to iseecars.com, here are the most reliable Dodge selections:
Dodge Caravan
Dodge Durango
Dodge Charger
These are the top contenders from the Dodge name.
 If you're set on investing in the car with the best reliability, go with the Dodge Caravan, Durango, or Charger. However, the Challenger is still a reliable option if you're set on its look and style.
What Are the Most Common Dodge Challenger Problems?
As with any vehicle, some troubles appear across all years with the Challenger. It's ideal to know about them before making a final investment. 
According to motorbiscuit.com, here are the most common issues with the Challenger:
Rough automatic transmission downshifts
Radio damage
Issues with fueling up
A loud steering system
Keep an eye out for these as the driver of the Challenger.
You may note these in the best or worst years of the Dodge Challenger. However, they will likely make themselves known in the least reliable years.
---
8 QUESTIONS TO ASK WHEN BUYING A USED CAR
So you're in the market for a used vehicle?  We've gone ahead and prepped some essential questions to ask when buying a used car.
---
Is The Dodge Challenger Worth It?
If you're looking for an iconic sports car with a powerful performance, the Challenger is worth it. It's a staple of Dodge and valuable for any car lover.
Dodge has made sturdy and fast vehicles for a long time. The Challenger is proof of what they are capable of in their design. 
Final Thoughts
The Dodge Challenger is a popular choice for a sports car. We recommend 2008, 2016, 2017, 2018, 2019, 2020, or 2021 selections if you want to make the most out of every penny.
We hope this information is helpful! It might be tricky to land in the most dependable year, so our knowledge should make it much simpler to land on the car.
---
---
Get a Curated List of the Best Used Cars Near You
The CoPilot car shopping app is the easiest way to buy a car. Tell us what you're looking for and we'll search the inventories of every dealership in your area to make you a personalized list of the best car listings in your area.
Only looking for newer models? CoPilot Compare is the search engine for nearly-new cars. Only see cars five years or newer with low mileage — CoPilot Compare is the best way to find off-lease, early trade-in, and CPO cars.
The best part? CoPilot is built using the same technology that dealerships use to buy and sell their inventories, so we have more info on each vehicle than competitors. CoPilot doesn't work with dealerships, so there are no sponsored posts or other shady practices — just the most info on the best cars. Check out our About Us page to see how CoPilot works.