How to Decide the Right Car for You
This One Handy Acronym Can Make Your Car-Buying Life a Ton Easier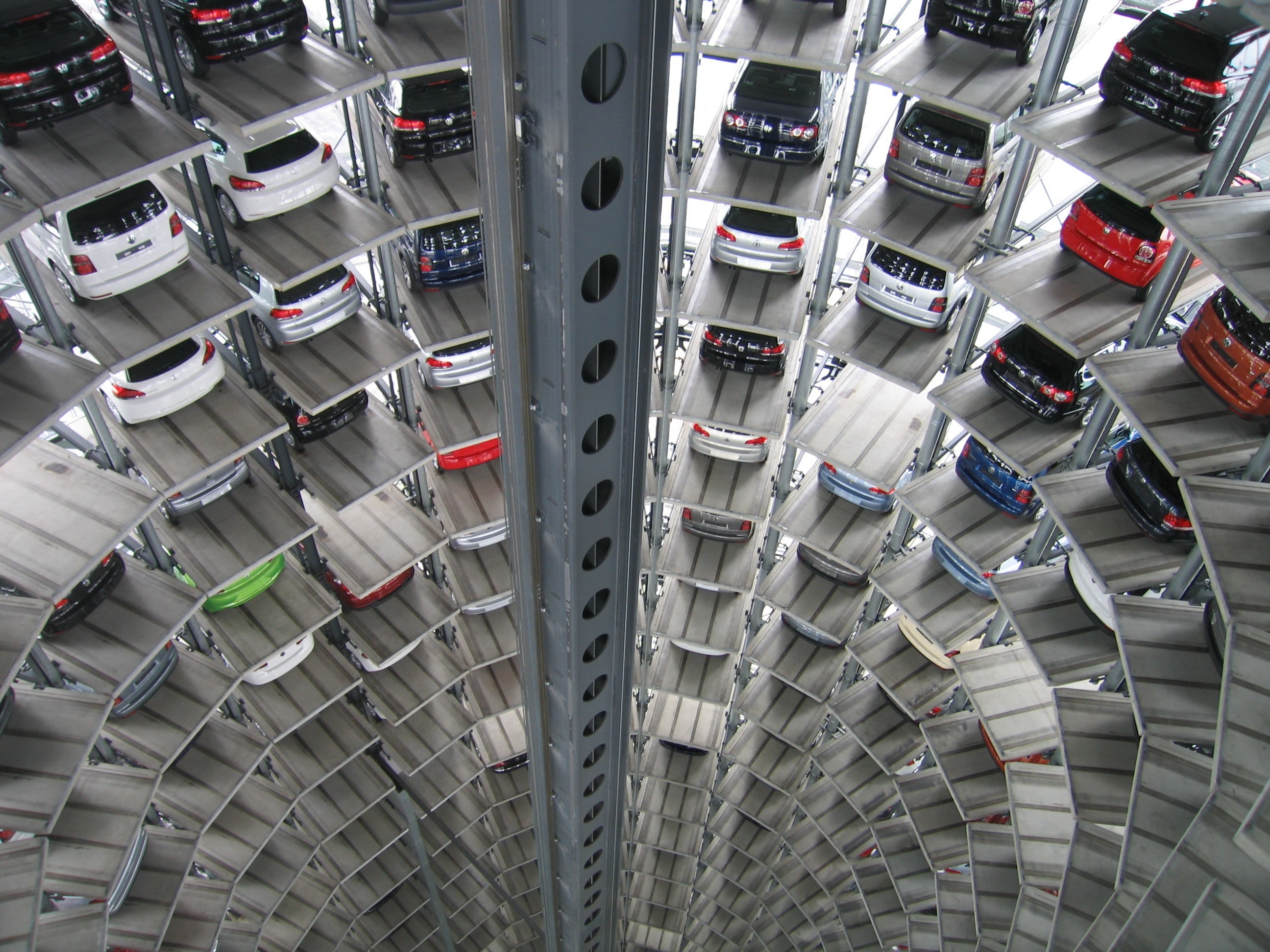 From 2000 to 2017, 275 new and existing car models were offered in the U.S. This is a dizzying amount of options, so it's no wonder that buying a new or used vehicle gets stressful. We get so overwhelmed that we typically consider only a small handful of vehicles, often based on what's popular or what friends and family drive.
It's understandable. An abundance of choices can be paralyzing! But a tool like CoPilot can help you make sense of it all. Our discovery engine uses the same pricing and appraisal software the dealers use, and a real-life purchasing assistant — your CoPilot — is there to help you every step of the way. (Top that, Kelly Blue Book.)
In order to optimize the shopping experience, consider a series of factors we call MARK:
Misson
Affordability
Risk
Key Differentiators
Let's take a look a look at what each of these mean so that you're ahead of the game before you start using CoPilot in the first place.
---
KNOW THE WARNING SIGNS
Wondering what to look out for when buying a used car? With such a large purchase, it pays to be a cautious shopper. Check out this list of red flags to look out for when buying a used car.
---
Mission
What is your "mission" with your new vehicle? Will you be toting kids to soccer in an SUV? Will you be trekking deep into the deserts of the southwest with a truck that's ready for off-roading? Do you have a daily commute requiring a car that can carry a lot of podcasts?
Considering your mission brings everything into focus, from fuel economy to trunk space. Think about your lifestyle and your individual needs, and let the answer to these questions guide you.
This process can, of course, take time. Someone looking for a used car spends an average of 15 hours online searching for cars for sale. CoPilot's discovery tool helps you figure out your mission by asking questions designed to make you reflect on what you really want out. What matters to you most?
Affordability
When it comes to price, it's a pretty simple comparison:
What You Want to Pay
Vs.
What's the Most You Can Afford
---
With these two numbers, you'll be better prepared to negotiate the best price at a dealership. Consider this: The average price for a new car sold in the U.S. is $30,000, so use that as a baseline when you begin shopping.
But before the negotiation process even begins, use CoPilot to compare car prices in your area. Since we don't accept advertising money from dealerships, your search results are unbiased, giving access to the best pricing information out there.
---
DID YOU KNOW?
Most car dealerships are independently owned and operated, so you might pay thousands more in fees at one dealership than at another. Here's how to find a good car dealership.
---
Risk
If you're buying a used car, you need to determine the amount of risk you're willing to accept on a previously owned vehicle.
A used car with higher mileage or a murky ownership history may be available for a lower price than other options, but you are always going to assume a certain level of risk when buying these types of vehicles. The older the car, the higher the risk of mechanical failure. And since the average American puts 13,474 miles on his or her car each year, each additional year of age is a significant amount of wear.
The bottom line is this: If you're interested in lowering the risk of your purchase, you're going to be paying a premium for that piece of mind.
That doesn't mean your choices are between a cheap, shabby car or an expensive, quality one. There are ways to mitigate risk without paying more. One way is to purchase a used vehicle that's still covered under a manufacturer's warranty or certified pre-owned warranty. (Both of these will be displayed on a Carfax report.)
Other things to consider: Beware of cars for sale that have had multiple owners, and especially those that were part of a fleet of vehicles, such as a rental company or delivery service. These vehicles have more wear and tear.
Also, don't be afraid to dig deep into reviews, such as those available from Kelley Blue Book and J.D. Power. Use the experiences of thousands of other consumers to your advantage!
---
DOWNLOAD THE APP
The CoPilot app is the smartest way to buy a car. Search all listings in your area, get notified about deals, new listings, and price drops, or chat with one of our copilots for some hands-on advice.
---
Key Differentiators
Lastly, consider "key differentiators," those must-haves that mean the difference between an adequate vehicle and a beloved one.
Key differentiators can include Bluetooth functionality, back-up cameras, or lane-departure warnings, or features related to fuel economy and and safety. Here are some valuable resources to find out vehicle ratings for each:
Insurance Institute for Highway Safety (IIHS)
National Highway Traffic Safety Administration (NHTSA)
Environmental Protection Agency (EPA)
The Car Seat Lady
Generally speaking, new auto models come out every four to six years, in what's called the "model cycle." That said, the technology and equipment available can vary from year to year. Be sure to pay attention to these differences when doing your research.
CoPilot is a great resource for comparing different cars. It makes it easy to make sense of everything in a single place, and your trusted CoPilot is always there to help field any specific questions you may have. In many ways, finding your MARK is the most important part of purchasing a car. Let CoPilot be your trusted ally along the way. Read more about how to pick the right car dealership.
To learn more about how CoPilot can help navigate you through the car buying process, visit us at Copilotsearch.com.