Fred Meyer Gas Prices: Everything You Need To Know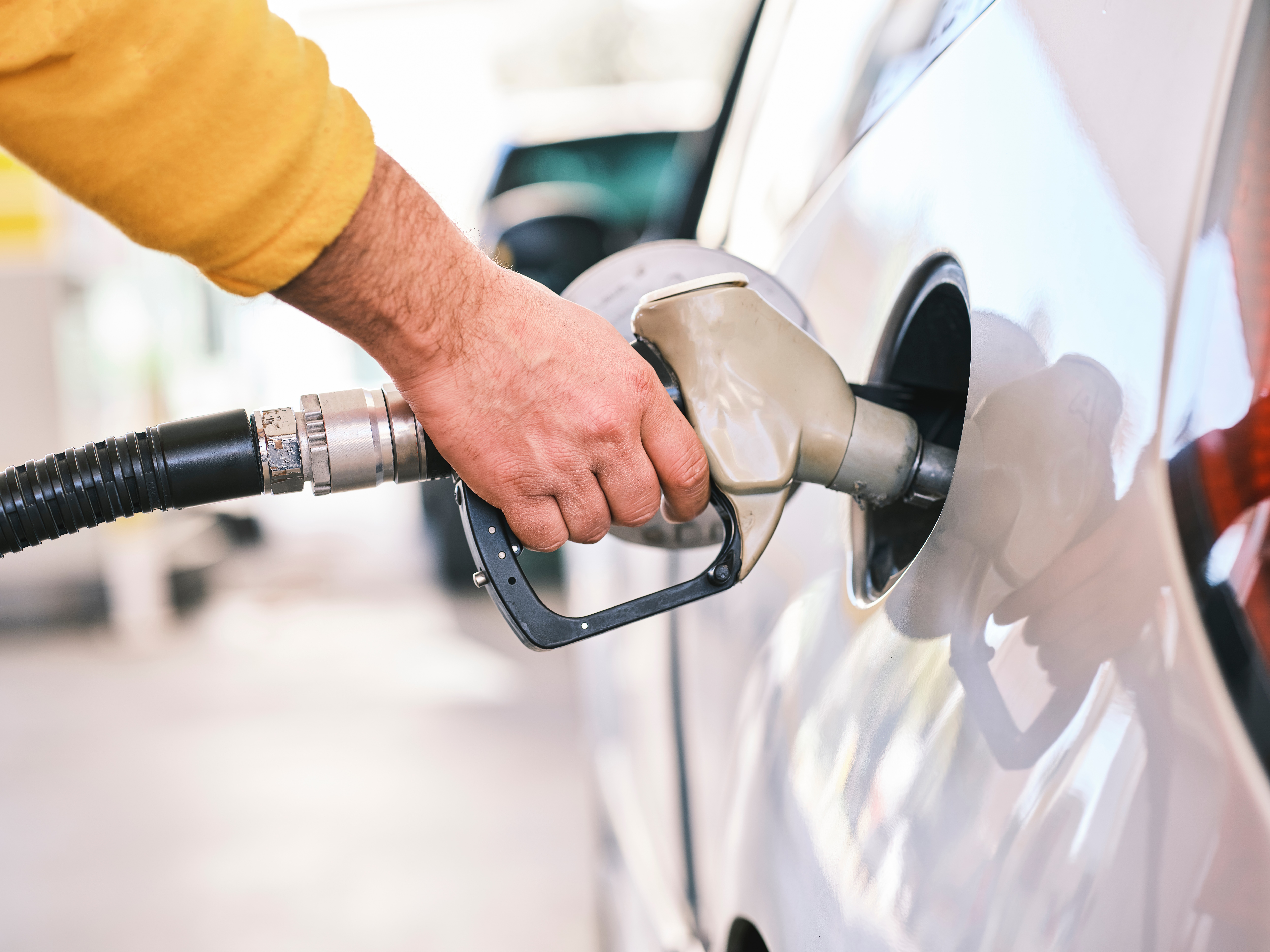 Photo by engin akyurt on Unsplash
Fred Meyer is one of the most beloved stores and gas station brands, at least in states where you can find a Fred Meyer. They're affordable, reliable, and usually keep their gas stations in good repair, which is good news for motorists. 
But, like many grocery-store affiliated brands, many people wonder what they get when buying Fred Meyer gas. How do the prices compare with the competition? Is the high gas quality or a cheaper and dirtier alternative? 
Here's what you need to know about Fred Meyer's gas prices, quality, and more. 
How Do Fred Meyer Gas Prices Compare To The Competition?
There are two things to consider when you're thinking about Fred Meyer gas prices, the base price and how that compares with the competition, the member discounts, and how much you can save. 
Like many Kroger-owned stores and gas station brands, Fred Meyer has a discount system that can make them a more affordable location for Fred Meyer shoppers. Fred Meyer's fuel points work at all qualifying Kroger gas stations, which means that you may be able to use your current fuel program places where Kroger stores and gas stations use a different name. 
The discount program helps bring down Fred Meyer's prices (which are already relatively affordable). You can save up to $1.25 per gallon once you've hit 1,000 fuel points. 
Even regarding the cost of full-price gas, Fred Meyer is still a good bet. They've been rated as the second most affordable option in Washington by Herald Net and are typically cheaper for Oregon and other participating states. 
According to Business Insider, GasBuddy also found that Fred Meyer stores offered about ten cents per gallon discounts compared with local price averages. 
That means they're a great place if you're looking for affordable prices, but what about the gas quality?
---
GET THE SAME INSIDER INFO THAT DEALERSHIPS USE
The CoPilot app is the smartest way to buy a car. Built using the same technology that dealerships use, we'll show you everything you want to know about each listing - like how long it's been on the lot, or if there are similar vehicles at a better price nearby. 
---
Do Low Fred Meyer Gas Prices Mean Low-Quality Fuel?
Fuel quality matters. It determines how much waste builds up in your engine and fuel system, how much you need to worry about emissions, and even how long certain parts will last. 
Using higher quality fuel with added detergents, low impurity, and less ethanol is an excellent way to help protect your vehicle's engine and fuel system. 
In fact, gas quality is so vital that some people will only go to certain high—quality gas stations like Shell, Chevron, and Exxon because they don't want to risk their vehicles to lower quality fuel and contaminants. 
How Does Fred Meyer Fuel Compare With High-End Brands?
We have good and bad news when it comes to fuel quality. 
One of the problems with rating fuel quality is that relatively few people have tested and published the results of their fuel tests, which means that you need to use company evaluations which are only sometimes publicly available. 
That being said, there are some indicators we can use to help judge Fred Meyer's gas quality. 
For one thing, Fred Meyer is owned by Kroger, and Kroger currently sources a more significant percentage of its gas from the suppliers that Shell buys from. That means that these two chains often have the same quality gas. 
The fact that participating Shell locations also accept Fred Meyer's discount program is another good sign that the two brands use the same quality and type of gas. 
However, there's just one problem. Kroger sources its gas from several different suppliers. While most of it comes from the same supplier as Shell, some locations may have another supplier. Kroger also has the right to change what supplier goes to which gas station and even to change suppliers without notifying the public. 
That's important because it means that while Fred Meyer's gas is probably high-quality and trustworthy right now, that doesn't mean that Kroger won't change suppliers in the future. 
The bottom line? Fred Meyer currently offers high-quality gas, but that may change depending on supply conditions in the future. 
---
THE BEST USED SUVS UNDER $10,000
We looked into price, reliability, features, and more to create this list of the best used SUVs under $10k on the market today. Take a look - some of the best used SUVs have gone mostly overlooked or forgotten. 
---
Where Can You Find Fred Meyer Stores? 
Like many name-brand gas stations, Fred Meyer isn't available in the country. Right now, Fred Meyer brand gas stations are available primarily along the West Coast. 
You'll find name-brand Fred Meyer stores in Oregon, Idaho, Washington, and Alaska. Older locations in California, Arizona, and elsewhere have been either rebranded, bought out, or closed. 
Only a few states are lucky enough to benefit from Fred Meyer's high quality and generous pricing. 
The good news is that you can get similar deals from other Kroger-owned brands, and Kroger has a much stronger presence across the entire country. 
Of course, that also means that changes from the brand will affect more than just Fred Meyer stores, so it's best to take advantage of this great deal while it exists. 
Does Fred Meyer Gas Contain Ethanol? 
One of the biggest questions about a lot of fuel these days is whether or not it contains ethanol. 
After all, while ethanol is thought to be a little greener for the environment, it's harder on your vehicle. Many people prefer to buy ethanol-free when they can, but many states also require a certain amount of ethanol content for environmental reasons. 
When it comes to Fred Meyer, there's no guarantee that the fuel will be ethanol free. Instead, you can assume it's ethanol-free unless the pump is marked otherwise. 
That's because all gas that contains ethanol needs to be marked. So, if you go to a Fred Meyer station and there aren't any signs about ethanol, it's ethanol-free. But you see signs for ethanol on the pump if it has any. 
Since a lot of ethanol inclusion is done because of state laws, it's also important to know that most of Fred Meyer's competitors will also include ethanol in their fuel if they are. 
---
THE BEST USED MINIVANS ON THE MARKET
When it comes to hauling a lot of people and cargo, the minivan is hard to beat. We've factored in reliability, affordability, and functionality to create this curated list of the 8 best used minivans on the market today.
---
Quick Tips for Saving Money on Gas
With gas prices hitting all-time highs, it's up to consumers like you to save at the pump. Here are some quick tips for saving money at the pump:
Track local gas prices: Download an app called GasBuddy or any other price tracking mobile app to track local fuel prices. Your favorite gas station may not offer the best prices, while a station within a mile or two may.
Join fuel rewards programs: Many gas station brands and convenience stores have some type of fuel rewards program you can join. Kroger Stores, including Fred Meyer, has a loyalty program where you can earn points for gas discounts.
Consider paying cash: This tip may vary by region and individual gas stations. Some gas stations will give you discounts of up to 20 cents per gallon if you pay with cash, especially with a premium. It may not seem much at first, but it could add up.
Change your driving habits: Bad driving habits such as braking hard and accelerating quickly lower your fuel mileage by 10%-40%. Be mindful of your driving habits to get the most out of your fuel fill-ups.
Final Verdict: Are Fred Meyer Gas Prices Worth It? 
Yes! In fact, Fred Meyer combines high-quality fuel with low prices and offers additional discounts for shoppers. There aren't many deals that get better than that. 
Buyers should know that the fuel quality may vary slightly from time to time and station to station, depending on the supplier. Overall, though, Fred Meyer offers high-quality products that are good for your vehicle and the environment.
---
---
Get a Curated List of the Best Used Cars Near You
The CoPilot car shopping app is the easiest way to buy a car. Tell us what you're looking for and we'll search the inventories of every dealership in your area to make you a personalized list of the best car listings in your area.
Only looking for newer models? CoPilot Compare is the search engine for nearly-new cars. Only see cars five years or newer with low mileage — CoPilot Compare is the best way to find off-lease, early trade-in, and CPO cars.
The best part? CoPilot is built using the same technology that dealerships use to buy and sell their inventories, so we have more info on each vehicle than competitors. CoPilot doesn't work with dealerships, so there are no sponsored posts or other shady practices — just the most info on the best cars. Check out our About Us page to see how CoPilot works.