The 10 Fastest Cars Under $30K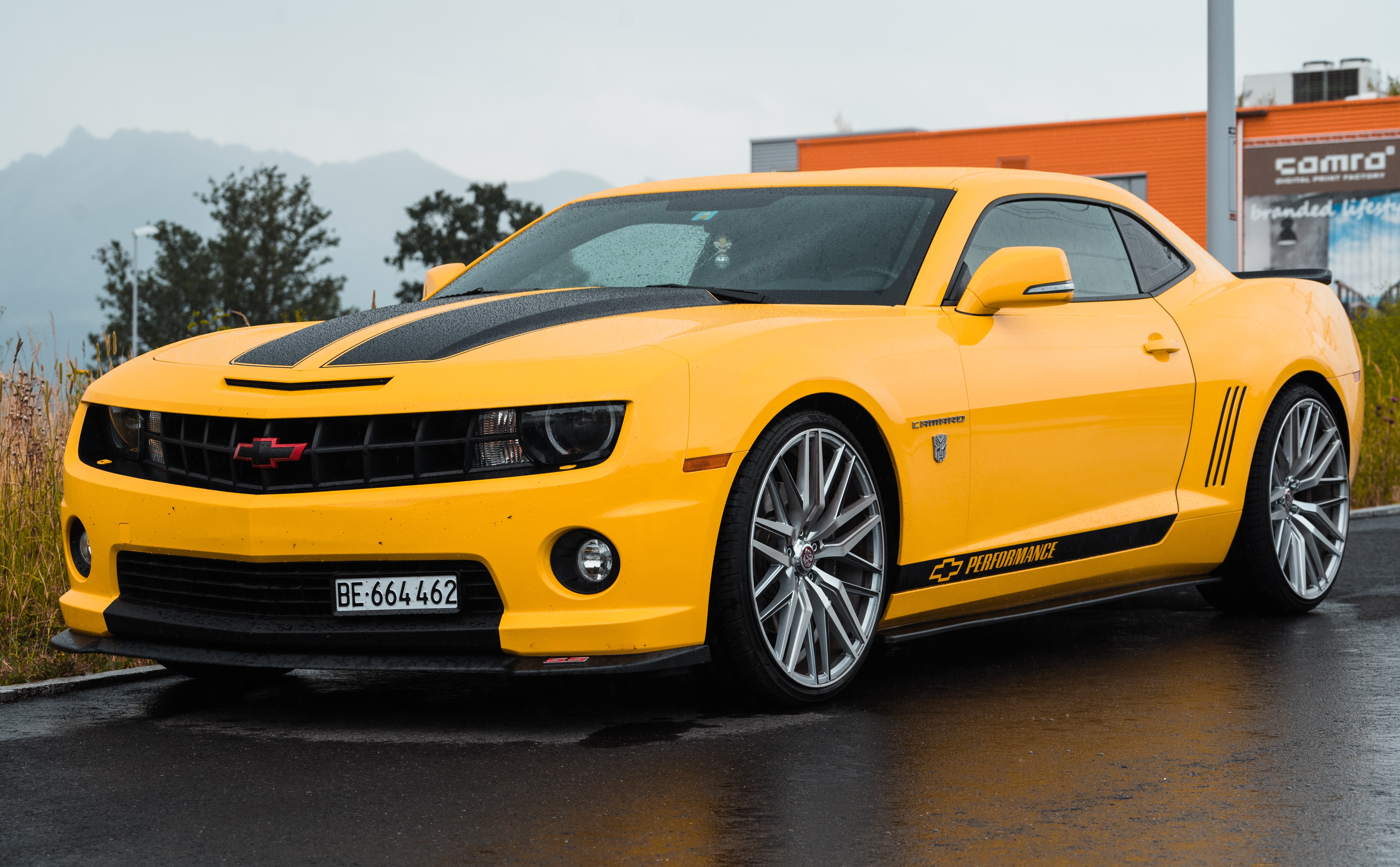 Photo by Tim Meyer on Unsplash
How often have you fantasized blazing through an open road in a sports car? Many of you have probably dreamt of getting behind the wheel of a car that can hit 0-60 at jaw-dropping speeds. But when people think of fast cars, they think of higher price tags.
That's not the case anymore. These days, you can find hot-blooded high-performance cars that will satiate your need for speed for the price of a family sedan or SUV.
If your car shopping budget is tight but still wants an energetic car, you've come to the right place. Below, we've rounded up some of the fastest cars under $30k.
10 Fastest Cars You Can Buy Under $30K
These are some of the fastest cars that your $30,000 will afford you in no particular order.
1. 2021 Ford Mustang EcoBoost Fastback (149 mph - $27,205)
While a $30k budget won't buy you a 700 horsepower beast of a car, it can buy you a brand-new 2-door 2021 Ford Mustang EcoBoost Fastback. With the base coupe, you get a twin-turbocharged four-cylinder engine with an output of 310 hp and 350 lb-ft of torque that matches even the Focus RS.
The turbo-four engine is paired with a standard six-speed manual or an available 10-speed automatic transmission, providing a top speed of 149 mph. With a $30k budget, you have some room to get the Equipment Group 101A which improves performance via a drive mode controller.
---
DOWNLOAD THE FREE APP
The CoPilot car shopping app is the smartest way to buy a car. Get a curated list of the best cars for sale in your area, as well as notifications if a similar vehicle is listed nearby at a lower price. CoPilot is the smartest way to shop for used cars. 
---
2. 2021 Mazda Miata MX-5 (140 mph - $26,830)
Despite the well-known compromises, the Miata remains an iconic speedster. The 2021 Mazda Miata MX-5 is no exception with its 2.0-liter naturally-aspirated four-cylinder engine that can dole out 181 hp and 151 lb-ft of torque. Mazda has no official figures regarding the Miata MX-5's top speed, but independent tests have confirmed it to have 140 mph of top speed.
The 2-liter engine can also deliver 0-60 in 5.7 seconds, which isn't too shabby at all. Although it's not going to outpace a Mustang or Camaro, the Miata MX-5's agility and lightweight profile make up for it.
3. 2022 Subaru BRZ (140 mph - $27,995)
If you haven't driven a sports car before, the 2022 Subaru BRZ is an excellent choice as one of the fastest cars under $30k. The new BRZ is equipped with a 2.4-liter naturally-aspirated boxer-four engine capable of 228hp and 184lb-ft of torque. Acceleration isn't the fastest, but that's not the point of the BRZ at all.
The charm of the Subaru BRZ lies in its fun-to-drive personality. It is light and compact but with a more potent and responsive engine. With a top speed of 140 mph, the BRZ doesn't even need a turbo as it'll ruin the outstanding balance it offers.
4. 2021 Hyundai Veloster Turbo R-Spec (145 mph - $23,450)
If you're flexible with your $30k budget, the Hyundai Veloster N offers an incredible race car experience for a lot less - but it goes over the $30k budget limit. In this case, the Hyundai Veloster Turbo R-Spec is your next best alternative with its peppy performance but remains an excellent value proposition.
The Veloster Turbo R-Spec offers 201 hp with its 1-6-liter turbocharged engine, delivering an impressive 145 mph top speed. With high-performance tires, a sport-tuned steering, and a short-throw shifter, you've got a solid 3-door sporty coupe for cheap.
5. 2021 Chevrolet Camaro 1LT V6 (149 mph - $27,095)
With a $30k budget, you can skip the base trim and step up to the 2021 Chevrolet Camaro 1LT V6 with 335 hp and 284lb-ft of torque. You choose between a standard six-speed manual or an optional 10-speed automatic transmission. Plus, you have more room for upgrades like a better interior or infotainment system.
The 2021 Chevrolet Camaro 1LT V6 is a competent all-rounder sports car. As far as sports cars go, it's in the middle of the pack.
6. Fiat 124 Spider Abarth (136 mph - $29,390)
Based on the Miata platform, the Fiat 124 Spider Abarth differentiates itself with a more stylish exterior, a nicer cabin, and less cabin noise. As the highest performing Spider, the Abarth features a turbocharged 1.4-liter engine capable of cranking out 164 hp.
Unfortunately, the Fiat 124 Spider Abart isn't as fast as the Miata, with only a top speed of 136 mph. However, you do get a more stylish sports car for your money.
---
THE 10 MOST RELIABLE AMERICAN CARS
Because the car buying experience is so stressful, it's helpful to go into the dealership with information ahead of time. Therefore, we've curated a list of the 10 most reliable American cars so you can approach the process from a place of empowerment.
---
7. 2021 Honda Civic Hatchback Sport Touring (142 mph - $28,400)
For 2021, Honda has done away with the Civic Si, so the next best thing for performance is the Honda Civic Hatchback Sport Touring. The car gets its power from a turbocharged 1.5-liter four-cylinder with 180 hp.
For transmission, the engine is paired to a CVT automatic transmission. However, the available six-speed manual transmission delivers the visceral high-speed experience for the best performance possible.
8. 2021 Dodge Challenger SXT (156 mph - $29,040)
This car needs no introduction but it's likely a surprising option as one of the fastest cars under $30k. The 2021 Dodge Challenger SXT may push your $30k budget close to maximum, but it's more than worth it for this classic muscle car. Flat out, the Challenger will hit a top speed of 156 mph, thanks to its powerful V6 motor capable of 303 hp.
As long as you manage your expectations and do not expect Hellcat numbers, the Challenger SXT will bring in the speed, and you'll have fun effortlessly passing cars on the highway and interstate.
---
HOW MUCH DOES IT COST TO TINT CAR WINDOWS?
Different tints block different levels of UV light and in the long run can prevent sun damage to your skin and eyes, but how much does it cost to tint car windows? We've got the answer.
---
9. 2021 Subaru WRX (155 mph - $27,495)
Subaru may not be a World Rally Championship contender for more than a decade; some of its models have the unmistakable DNA of rally cars - the Subaru WRX is one such car. The WRX houses a 2.0-liter turbocharged flat-four engine and AWD system at its core. The engine has an output of 268 hp and 258 lb-ft of torque.
With an acceleration of 0-60 mph in five seconds and a top speed of 155 mph, high-speed junkies won't be disappointed. The WRX isn't a numbers car; its strength lies in delivering this kind of performance during less than ideal driving conditions.
As one of the fastest cars under $30k, the 2021 Volkswagen Golf GTI may surprise many people. As a compact car, the Volkswagen Golf GTI isn't only fast but also practical. Under the hood, you'll find a turbocharged inline-four with an output of 296 hp and 280 lb.-ft. of torque.
The engine can be matched with a standard six-speed manual transmission or an optional seven-speed dual-clutch automatic. The Golf GTI can achieve a top speed of 155 mph and accelerate 0-60 mph in 5.6 seconds.
---
---
Get a Curated List of the Best Used Cars Near You
The CoPilot car shopping app is the easiest way to buy a car. Tell us what you're looking for and we'll search the inventories of every dealership in your area to make you a personalized list of the best car listings in your area.
Only looking for newer models? CoPilot Compare is the search engine for nearly-new cars. Only see cars five years or newer with low mileage — CoPilot Compare is the best way to find off-lease, early trade-in, and CPO cars.
The best part? CoPilot is built using the same technology that dealerships use to buy and sell their inventories, so we have more info on each vehicle than competitors. CoPilot doesn't work with dealerships, so there are no sponsored posts or other shady practices — just the most info on the best cars. Check out our About Us page to see how CoPilot works.