The 5 Cheapest New Trucks On The Market in 2022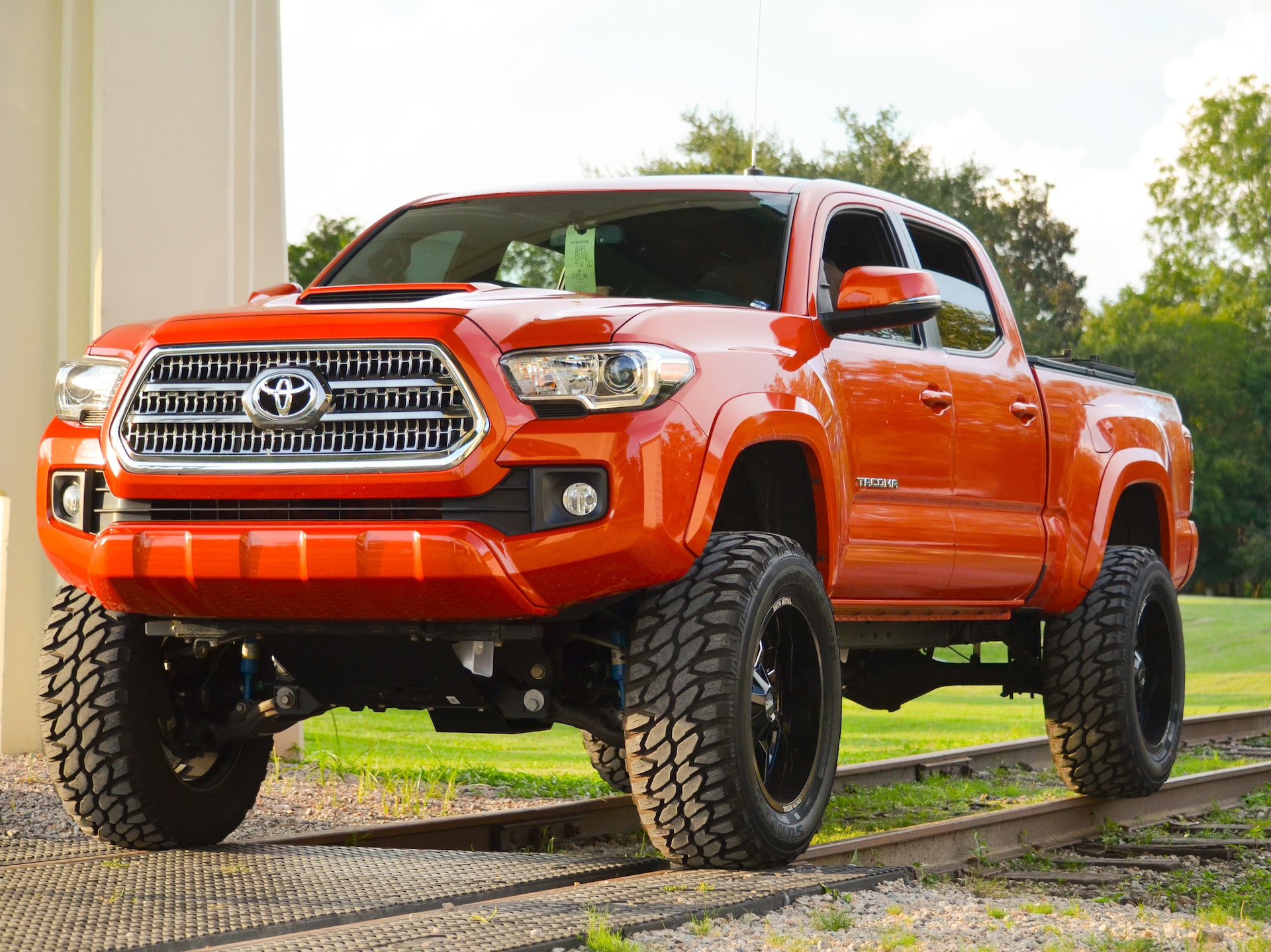 Trucks are beneficial for all kinds of lifestyles. Unfortunately, many of the best trucks can be wildly expensive, and cheap used ones fall apart fast. You might wonder - what are the cheapest new truck options on the market today?
Read on to learn more about five of the cheapest new truck models you can invest in for your life. We'll discuss the benefits of getting a truck as well as the five excellent options. There's a lot to talk about, so let's get started!
Why Invest in a Truck?
Why invest in a truck? Why spend money on a giant vehicle rather than purchasing something sleek and fast? After all, it might seem more practical to invest in a sedan or a minivan for your life. There's something bulky and obvious about a truck. 
According to blog.cheapism.com, here are a few of the best reasons to pick a truck over a traditional vehicle:
The ability to tailgate and sit in the back
A way to carry items from one place to another
The general power of the truck
Towing capacity
Payload capacity
Trucks are just stronger than cars and have many possibilities.
If you have a lifestyle that involves partying in the back of your car or hauling material from one place to another, a truck is an excellent choice. Now, let's discuss the cheapest new truck options.
---
NOT JUST FOR CAR SHOPPING
The CoPilot app isn't just for buying a car - our new CoPilot for Owning tool will help you keep track of recalls and gives you advice on which scheduled maintenance tasks are most important.
---
The 5 Cheapest New Trucks for 2022
There are five cheap trucks we recommend for 2022. These provide excellent service for a low price, ideal for anyone.
Here are our five picks:
2022 Ford Maverick
2022 Hyundai Santa Cruz
2022 Chevrolet Colorado
2022 Ford Ranger
2022 Toyota Tacoma
These will serve you well.
Let's dive into each of these trucks. There's sure to be one here that will work for you.
2022 Ford Maverick
The 2022 Ford Maverick is a compact pickup truck that can put up a fight. It's ideal for both navigating the chaos of the city and running away to the countryside. The Maverick is strong enough to haul a heavy load, and there's lots of room to carry passengers and products inside for any trip.
According to ford.com, here are some ideal features that come on the Maverick:
Customizable interior
Excellent sound features
Adaptable chair system to carry cargo
These help this little truck excel.
You can find the 2022 Ford Maverick on the market at a starting price of $19,995. It's the cheapest truck on this list, and it's capable of carrying a lot more than it appears to be capable of in the working world.
---
THE 10 MOST RELIABLE AMERICAN CARS
Because the car buying experience is so stressful, it's helpful to go into the dealership with information ahead of time. Therefore, we've curated a list of the 10 most reliable American cars so you can approach the process from a place of empowerment.
---
2022 Hyundai Santa Cruz
The 2022 Hyundai Santa Cruz is an interesting-looking addition to the other trucks featured. It's a combination of an SUV and a pickup truck, ready to take on whatever adventure you might have in mind. Premium comfort and modern technology blend in perfect unison.
According to hyundaiusa.com, here are some of its best features:
Flexibility to hold almost anything
Technology-triggered opening 
All-weather handling abilities
These will help you get out of the house.
If you like to adventure, the Hyundai Santa Cruz is for you. You can find it for a starting price of $24,440. It's well within the price range of most people on the hunt for a quality truck.
2022 Chevrolet Colorado
If you're on the hunt for a midsize truck, the 2022 Chevrolet Colorado could be your solution. The vehicle offers bold aesthetics designed for both look and practicality. Excellent shocks and suspension make it possible to conquer just about anything from behind the wheel.
According to chevrolet.com, some of the best features include:
Wireless technology features
Extensive safety measures
Three engine options
These will make your experience a quality one.
You can find the 2022 Chevrolet Colorado at a starting price of $25,200. It's a large truck for a low price - what's not to love about that combination? The 2022 Chevrolet Colorado is an excellent, affordable option that's new on the market.
2022 Ford Ranger
The 2022 Ford Ranger is another midsize vehicle option. This pickup truck might be exactly what you think of when you think truck - tough and ready for anything. Durable features ensure it's possible to stay right-side-up, whether on flat ground or rugged terrain.
According to ford.com, here are some of the best features:
Off-road capability
Accessorizing abilities
Top-rated gas torque
These help the Ranger soar above the competition.
You can find the 2022 Ford Ranger on the market for a starting price of $25,715. It's an excellent choice if you want a truck but don't want to spend too much money. Plus, it will keep you safe in the most dangerous off-roading conditions. There's a lot to love!
---
HOW MUCH DOES IT COST TO TINT CAR WINDOWS?
Different tints block different levels of UV light and in the long run can prevent sun damage to your skin and eyes, but how much does it cost to tint car windows? We've got the answer.
---
2022 Toyota Tacoma
Last up is the 2022 Toyota Tacoma. This midsize truck is ready for any adventure, built to take on even the craziest terrain. You can feel confident and capable on the road with an excellent rig, shock, and wheel system leading the way.
According to toyota.com, here are a few of the best features:
Excellent multimedia system
Power on and off the rough terrain
Plenty of room inside
There's a lot to love with this truck.
You can find the 2022 Toyota Tacoma for a starting price of $27,150. It might be the most expensive on this list, but it's well worth the money if you need a truck equipped to take you outdoors. Any of these are the cheapest new truck choices you can find today, and they will serve you well.
Final Thoughts
When you purchase a new vehicle, it's critical to make the right choice for your life. If you want a truck, you might want to save money. The cheapest new truck options we talked about will keep funds in your pocket while providing all the goodness of a brand-new vehicle.
We hope this information was helpful! There are plenty of excellent trucks in the world that won't strip your pockets clean. In no time, you will have the ability to carry large loads from place to place with some savings left in your pocket.
---
---
Get a Curated List of the Best Used Cars Near You
The CoPilot car shopping app is the easiest way to buy a car. Tell us what you're looking for and we'll search the inventories of every dealership in your area to make you a personalized list of the best car listings in your area.
Only looking for newer models? CoPilot Compare is the search engine for nearly-new cars. Only see cars five years or newer with low mileage — CoPilot Compare is the best way to find off-lease, early trade-in, and CPO cars.
The best part? CoPilot is built using the same technology that dealerships use to buy and sell their inventories, so we have more info on each vehicle than competitors. CoPilot doesn't work with dealerships, so there are no sponsored posts or other shady practices — just the most info on the best cars. Check out our About Us page to see how CoPilot works.