8 Great Cars in 2022 With Head-Up Displays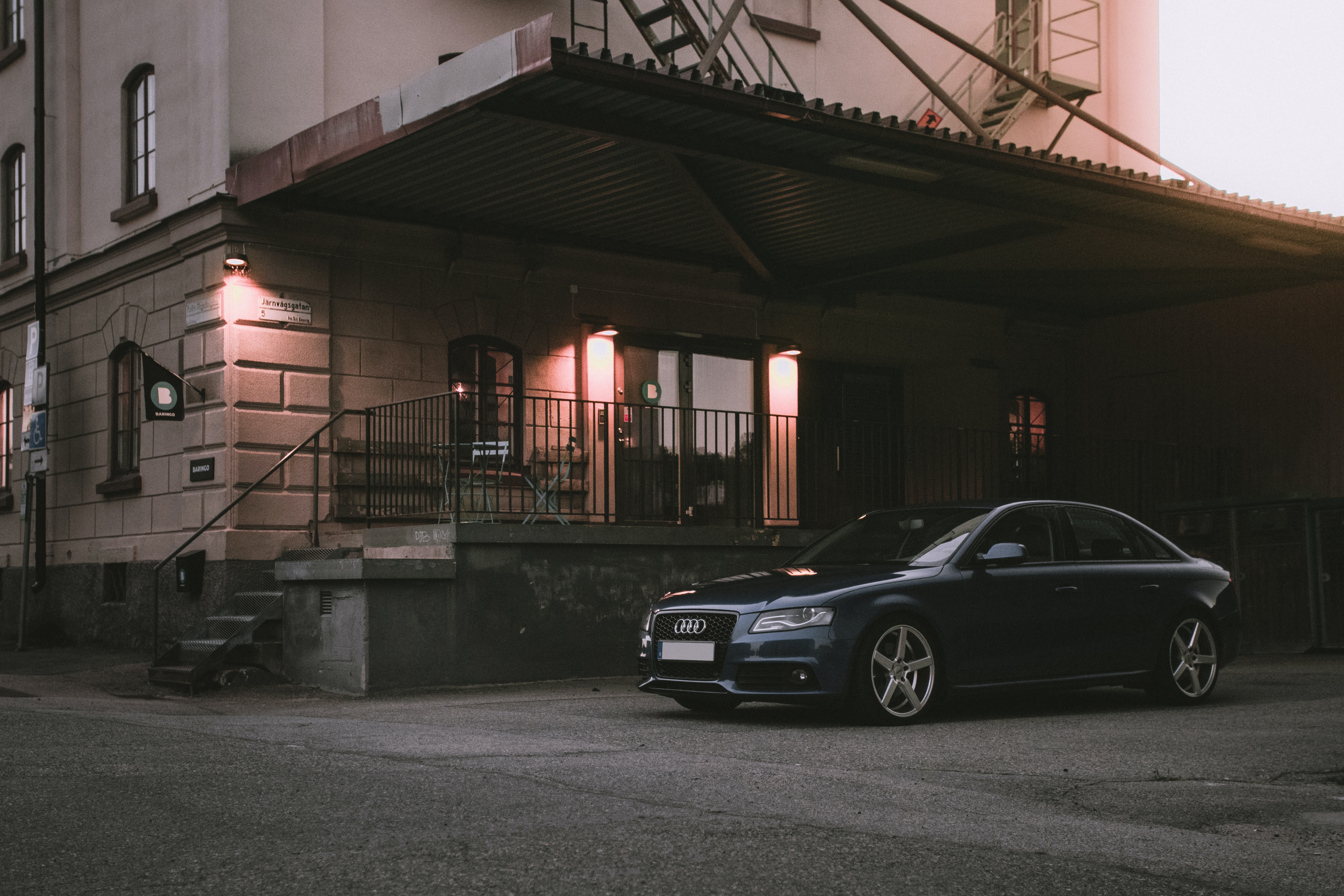 Photo by Arvid Skywalker on Unsplash
Head-up displays have been around for a long time. They've been used in aircraft for years, and Chrysler vehicles have had head-up displays as an option for a couple of decades. Despite that, it's taken until recently for more vehicles to start offering a head-up display, or HUD, as a standard or optional feature. 
But having a HUD isn't just convenient, it can also be a fantastic safety feature and help you be better prepared for driving conditions. 
If you're looking for cars with head-up displays in 2022, you're in the right place. We're not just looking at cars that have a HUD, but looking for the best HUD, and the best cars that just happen to have a HUD installed. 
These 8 cars are all good options for a wide variety of drivers, and we won't recommend a vehicle on its inclusion of a head-up display alone. 
1. 2022 Acura RDX
The 2022 Acura RDX will probably look similar to the previous year's version in most respects, Acura has given the vehicle only a few mostly minor updates and changes. Yes, both models come with a good HUD, making them some of the better cars with head-up displays on the market. 
In the luxury market, the Acura RDX might have a reputation for a slimmed-down and feature-lite interior, but with a consumer price point and a host of safety and driver features, this is a great commuter vehicle. 
The Technology upgrade is a good investment to help bolster some of the existing features, get a nicer interior, and get good value for your money all at the same time. 
---
NOT JUST FOR CAR SHOPPING
The CoPilot app isn't just for buying a car - our new CoPilot for Owning tool will help you keep track of recalls and gives you advice on which scheduled maintenance tasks are most important.
---
2. 2022 Audi A4
Audi's A4 is another luxury vehicle that's being marketed more at the general consumer market than the luxury market. That's not a bad thing for consumers, especially consumers that are looking for an upgrade without wanting to break the bank to get it. 
Think of this as a mid-range luxury vehicle, even though it looks and feels more like a high-end offering with a well-appointed interior, finely tuned suspension and steering, and a detailed HUD to give drivers more ways to get the information they need on the road. 
Put it all together and the Audi A4 is a flexible and effective sedan if you've got a little extra in your budget to afford it. Even if you don't get any upgrades or optional features, the 2022 A4 should serve you well. 
3. 2022 Chevrolet Camaro
Chevrolet's 2022 Camaro is an updated version of their more affordable sports car, and comes with some of the features, like an adaptive HUD, that makes it feel a little nicer and safer than previous versions. 
Of course, the 2022 Camaro isn't that different from the releases in recent years, and the HUD has been available in the Camaro since at least 2021. That means that there's already some road testing behind this design, which marries the added safety of a HUD and adaptive driver assists, with the joy of driving a convertible sports car with a powerful engine and tight maneuvering. 
4. 2022 Chevrolet Corvette
If you're looking for a sportier sports vehicle, Chevrolet has the answer. The Corvette has also been updated to include a driver HUD in recent releases. That means you can enjoy the speed and maneuverability of the Corvette without ever having to take your eyes off the road to check in on your miles per hour. 
A surprisingly smooth suspension system makes the latest Corvette even more enjoyable to drive than its predecessors, while three new color choices give consumers more ways to express themselves on the road. 
This might be a vehicle that wants to go fast and race, but between the HUD, the improved suspension, and the three different trim options, the Corvette is just a good vehicle for anyone who doesn't need extra passenger space. You don't need to have a need for speed to appreciate the features in this car with head-up display in 2022. 
5. 2022 Ford Escape
The Ford Escape is designed to offer drivers off-roading options in a compact Ford SUV, but thankfully Ford didn't make a vehicle that was only good for the more adventurous consumer. The 2022 Escape is one of 2022's cars with a head-up display that also offers more cargo and passenger space, and that works as a practical commuter, camping, or family vehicle. 
One big drawback of the Ford Escape is that some of the best or most innovative features available with the 2022 Escape are only available in the higher trim levels – which are probably more expensive than the additional features are truly worth. 
That said, you don't need to go all the way up to the highest trim offering to get a good balance of price and features. Whether you're looking for luxury or safety features, the lower trim levels have some options suited to most budgets. 
---
THE 10 MOST RELIABLE USED SEDANS
If you're ready to start shopping for a used car and reliability is a priority for you, take a look at our list of the top 10 most reliable used sedans on the market today. 
---
6. 2022 Honda Accord
The Honda Accord has a long history of either being one of the best affordable family sedans on the market or just a little too affordable without offering necessary features and good value for the price. 
Fortunately, the 2022 version seems to be one of the best-balanced Accords, with a combination of features and price that make it not only practical but attractive for anyone who can get away with a smaller vehicle. 
In addition to a useful HUD, drivers will also notice effective driver assistance features and a particularly good infotainment system. 
7. 2022 Kia Soul
Kias always have unique styling and stand out from the crowd, and the 2022 Soul is no exception. Among cars with head-up displays, the Soul probably has one of the best infotainment and tech feature list compared with other vehicles of the same type and at similar prices. 
If you're looking for an affordable, mid-size, car with a head-up display in 2022, the Kia Soul is one of the better options. 
---
HOW MANY SPARK PLUGS DOES A DIESEL ENGINE HAVE?
The answer to this question isn't as  simple as you'd expect. Let's look explore the difference between gas and diesel engines and explore just how many spark plugs a diesel engine actually has.
---
8. 2022 Jeep Grand Cherokee
The Jeep Grand Cherokee was already a relatively iconic vehicle, known for its size as much as its performance. Tech might not seem like it would be a big priority for a vehicle like this one, but it's one of the more important features and one of the ways that the Jeep Grand Cherokee stands out in 2022. 
With a HUD system adding to the other updated cabin features, slightly improved fuel performance, and a lot of trim levels to choose from, there's something in the modern Grand Cherokee for just about every driver.
---
---
Get a Curated List of the Best Used Cars Near You
The CoPilot car shopping app is the easiest way to buy a car. Tell us what you're looking for and we'll search the inventories of every dealership in your area to make you a personalized list of the best car listings in your area.
Only looking for newer models? CoPilot Compare is the search engine for nearly-new cars. Only see cars five years or newer with low mileage — CoPilot Compare is the best way to find off-lease, early trade-in, and CPO cars.
The best part? CoPilot is built using the same technology that dealerships use to buy and sell their inventories, so we have more info on each vehicle than competitors. CoPilot doesn't work with dealerships, so there are no sponsored posts or other shady practices — just the most info on the best cars. Check out our About Us page to see how CoPilot works.