The Best Year for the Nissan Xterra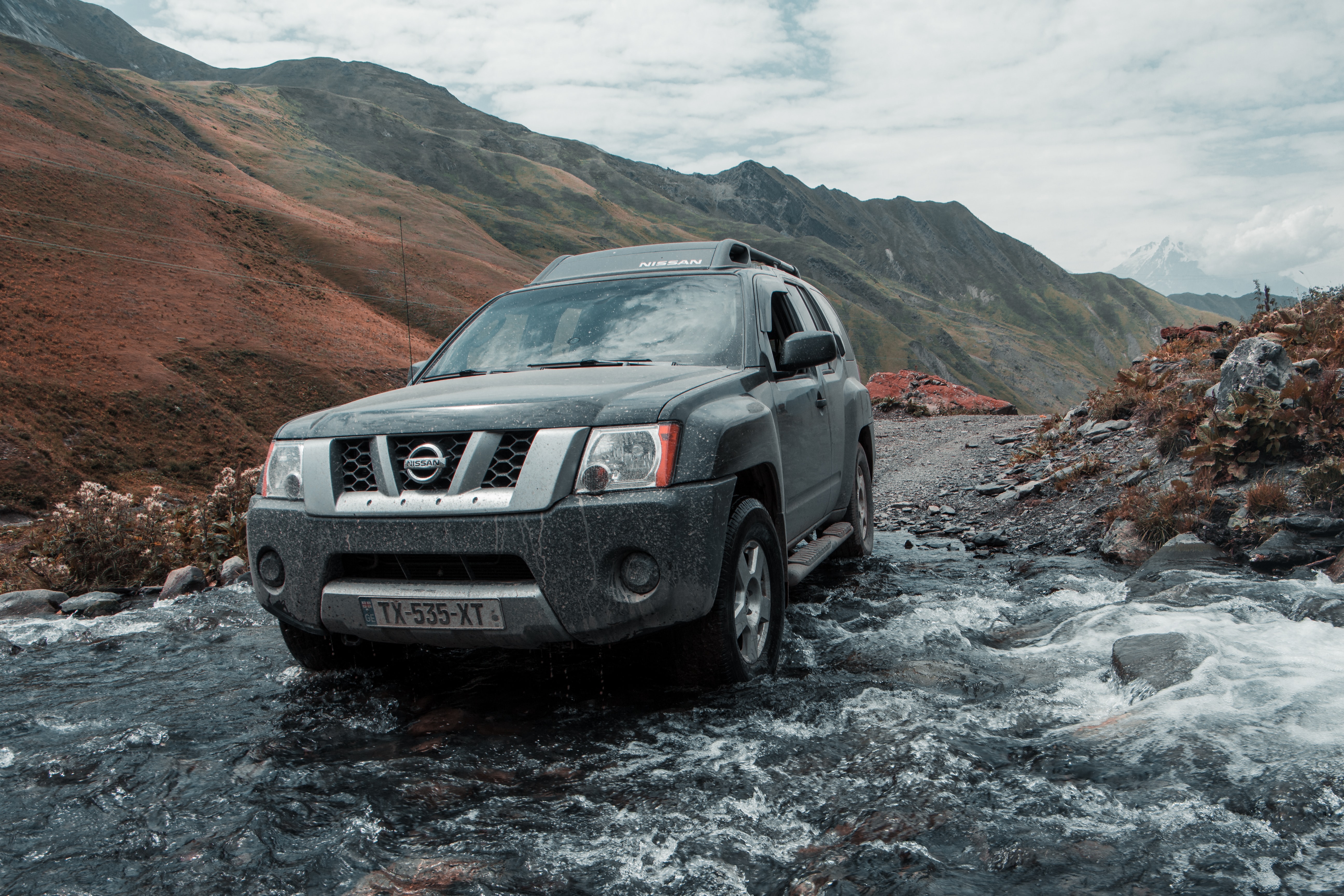 Are you shopping for a used SUV that is rugged enough to go off-road and do some towing but comfortable enough to drive your family and friends around town? The 2015 model is the best year for the Nissan Xterra. It's not that any of the other second-generation Xterras aren't worth looking at, but this one has the most technology and the least amount of problems. The 2015 model was actually the final year for production, and most all of the issues the Xterra had have been updated or fixed.
Trim Packages, drivetrain, and gas mileage
The 2015 Nissan Xterra comes in three different trim models: the Xterra X, Xterra S, Xterra PRO-4X. All models come with a 261 horsepower, 4.0-liter V6 connected to either a six-speed manual or a five-speed automatic. All models also come rear-wheel-drive with an option of four-wheel-drive.
All rear-wheel-drive models get an EPA-Estimated 16 city / 22 highway mpg, and four-wheel-drive-models get an EPA-Estimated 16 city / 20 highway.
---
NOT JUST FOR CAR SHOPPING
The CoPilot app isn't just for buying a car - our new CoPilot for Owning tool will help you keep track of recalls and gives you advice on which scheduled maintenance tasks are most important.
---
Who is the 2015 Nissan Xterra for?
If you're tired of the crossover craze and you need something with a little bit of grit, these Nissan Xterras are great for you. They come with features like skid-plates, black plastic and aluminum finished front and rear bumpers, flared fenders, ample ground clearance, standard 16-inch wheels.
A set of 60⁄40 fold-down rear seats, luggage side nets, multiple 12-volt outlets, and easy-to-clean cargo space make this the perfect vehicle for an outdoorsy person. You also get something a lot other crossover and SUVs don't offer, and that's a fold-down front seat for more cargo options. 
What kind of technology do I get with the Nissan Xterra?
The Xterra X trim model doesn't come with a ton of technology to talk about, but some people prefer that: less to bother with. The Xterra S trim comes with a NissanConnect multimedia system, a 5.0-inch color audio display, a USB connection, Bluetooth hands-free phone system, streaming audio, and hands-free text messaging.
---
THE BEST AWD Cars Under $10K
We looked into price, reliability, features, and more to create this list of the best AWD cars under $10K on the market today. Take a look — you may have forgotten about some of the best vehicles. 
---
What does the Nissan Xterra Pro-4X trim level get you?
The best year for the Nissan Xterra for off-roading is the 2015 Nissan Xterra Pro-4X. This Xterra edition comes with more skid-plate protection, a Dana rear-axle, a two-speed transfer case, electronic locking rear differential, and Bilstein performance shocks. They also came with a more advanced cloth interior with the option to upgrade to leather.
2015 Nissan Xterra safety features
The Nissan comes with an ABS with Electronic Brake Force Distribution; you also get Nissan's Vehicle Dynamic Control (VDC).
Coming standard on all Xterras are driver and passenger front-side impact airbags, dual-stage supplemental front airbags with seat-mounted sensors, front-seat active head restraints, and front and rear roof-mounted side curtain airbags. Also coming standard is the (LATCH) or Lower Anchor and Tethers for Children. This is a much safer and easier way to place your children's seats in the second-row.
How does the Nissan Xterra line up against its competitors?
The only clear run-away winner in this class is the Land Rover LR4, but there is a steep price if you want one. The Land Rover could cost up to $15,000 to $20,000 more than its competition. Like the Toyota 4Runner, Jeep Wanger, Ford Escape, the rest of the competition all come in with about the same technology and engine performance. But when it comes to simplicity, the Xterra is the clear winner here.
Not only does the Nissan have the common 60⁄40 rear fold-down seats, but they also have a front fold-down passenger seat for more cargo options. Altogether your cargo volume amounts to 65.7 cubic-feet of cargo room, with a hidden away spare space under the rear cargo floor and a convenient cargo roof rack, you have enough space to carry tons of things.
---
THE 10 MOST RELIABLE SUVs
When it comes to hauling a lot of people and cargo, the SUV is hard to beat. We've factored in safety, vehicle longevity, and other factors to curate this list of the 10 most reliable SUVs on the market today.
---
The Nissan Xterra's reliability
If you want reliability, the best year for the Nissan Xterra is the 2015 model. Looking at the recall list from the National Highway Trafic Safety Accostaion (NHTSA), the Xterra has had no recalls. That should tell you something about their reliability. Also, vehicles that come with just one engine power option usually have fewer problems down the line because the brand believes in that option. These SUVs are known to put on an easy 100,000 miles with regular maintenance.
Why should you buy an Xterra?
If you had enough of the recent flood of crossovers that lack the ability of just about everything except for doing school and grocery runs, then this vehicle will suit you. The Xterra is a body-on-frame platform built more like a truck with skid-plates. These SUVs are designed to take on terrain that is more than just asphalt.
Unlike Nissan's modern SUV/crossover lineup, these offer you plenty of room on the inside for both cargo and passengers and the ability to load up and go off-roading, camping, exploring, and have some outdoor fun.
What can you expect to pay for a 2015 Nissan Xterra?
Prices for these 2015 Nissan Xterra's come in anywhere from $9,986-$26,505. The price will vary depending on what kind of shape it's in, how many miles it has, and what trim level you are looking to purchase.
Straight forward engineering too
Repair and maintenance are always a worry for someone when buying a used vehicle. Although factory warranties may be up for the Xterra, and if you don't buy from a dealership, you might be forced to take care of some maintenance out-of-pocket or even do some maintenance yourself, you shouldn't have any big worries.
The Nissan Xterra comes with a straightforward engine where everything is supposed to be, and replacement parts and even aftermarket parts are straightforward to find. We all know that sometimes engineers come up with some crazy setups near impossible to have fixed without special tools. Our pick for the best year for the Nissan Xterra will throw you no curveballs. The oil filter, spark plugs, air filter, and things like that are all where they're supposed to be.
Get a curated list of the best used cars near you
The CoPilot car shopping app is the easiest way to buy a car. Tell us what you're looking for and we'll search the inventories of every dealership in your area to make you a personalized list of the best car listings in your area.
Only looking for newer models? CoPilot Compare is the search engine for nearly-new cars. Only see cars five years or newer with low mileage — CoPilot Compare is the best way to find off-lease, early trade-in, and CPO cars.
The best part? CoPilot is built using the same technology that dealerships use to buy and sell their inventories, so we have more info on each vehicle than competitors. CoPilot doesn't work with dealerships, so there are no sponsored posts or other shady practices — just the most info on the best cars. Check out our About Us page to see how CoPilot works.